MOVIE REVIEW: Starting Over Again
Papa P gives an outstanding performance, Olivia Lamasan crafts a good movie, and women who dream big get the short end of the stick
(SPOT.ph) This film's title is a rehash of the phrase "one more chance" and yes, just like the Lloydie-Bea film, it also involves an architect who leaves a seemingly okay boyfriend because she wants to achieve bigger things in life. And then she gets punished for having dreams. These supposedly strong women wind up begging for the love of men who weren't good for them anyway.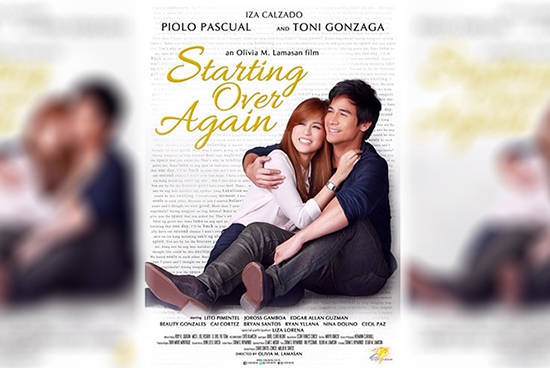 ADVERTISEMENT - CONTINUE READING BELOW
CONTINUE READING BELOW
Recommended Videos
Ginny (Toni Gonzaga) is gorgeous and brilliant. Her character is supposedly such an excellent architect, the University of the Philippines is going to use her design for a new building on campus. That's a big deal. Men should be throwing themselves at her feet (feet attached to legs that go on forever) because although she's nowhere near elegant and classy, she's funny and she thinks about what she wants to do with her life (bonus points: she acts on them too!).
It's no surprise that her professor, Sir Marco (Piolo Pascual), returns her feelings after she exhausts all efforts to make him notice her. She's a catch. Marco's desperation and pathetic moment in the rain ("Tangina, Ginny!" with so much feelings from Piolo!) is perfectly believable because men should weep when they lose someone like Ginny. So why is she the one kicking and screaming, regretting her decision to leave a man who needed to grow a pair?
ADVERTISEMENT - CONTINUE READING BELOW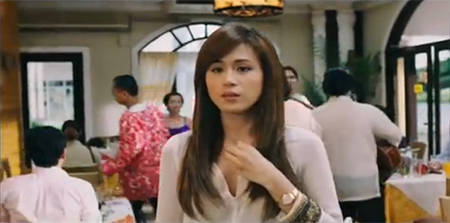 Smart, accomplished woman...
The film is actually good. It's funny and for what it is, it's tastefully done (by this we mean that the product placement wasn't too distracting). There are scenes when Ginny feels more like a caricature than a person but Toni Gonzaga pulls through when it matters most. It is a shame that there's a sense of shallowness to her because Piolo Pascual plays his role with depth and maturity.
ADVERTISEMENT - CONTINUE READING BELOW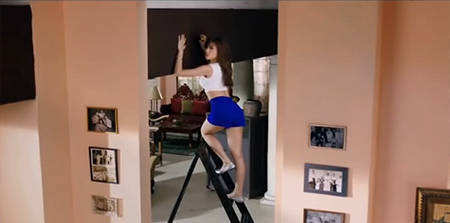 ...resorts to this to get a man's attention.
Marco is a person and at times, Ginny is nothing but comic relief. The film screams (practically vomits it) lessons on relationships and closure but underneath that, people should take a good look at what Ginny was doing in the trailer, i.e., chasing after Marco like a headless chicken all over Metro Manila. In heels. Is that the kind of person you want to be? Should women be more like Patty (Iza Calzado, who was also exquisite in this film), subservient and passive, in order to wear a ring on their finger?
ADVERTISEMENT - CONTINUE READING BELOW
Of course it's hilarious and Toni Gonzaga's skill as a comedian is spot on but again, should well-educated, driven women be made to feel like they have to apologize for leaving someone who can't keep up? The scene where Marco and Ginny's story ends (in the rain, for dramatic effect) is seen from both perspectives but Olivia M. Lamasan might have downplayed Ginny's reasons for leaving a little bit. The screenplay can't decide whether Ginny is a determined dame or just another damsel who needs to be rescued (from her self-inflicted misery).
Without a doubt, Starting Over Again is a well-made rom-com. It's entertaining and you will not regret buying a ticket and watching it in the cinemas. The banter is coated in wit, giving it a crunchy bite, but at its core, it's the same old salted potato chip. Satisfying, but when you think about it...not entirely good for you.
ADVERTISEMENT - CONTINUE READING BELOW
RATING: •••. 3 ½ spots out of 5
Are you sure you want to delete this list?

Load More Stories