No Other Woman: Your Cheating Heart
Our SPOT.ph blogger on this "hilariously overwrought romantic drama" and the Anne Curtis-Cristine Reyes showdown.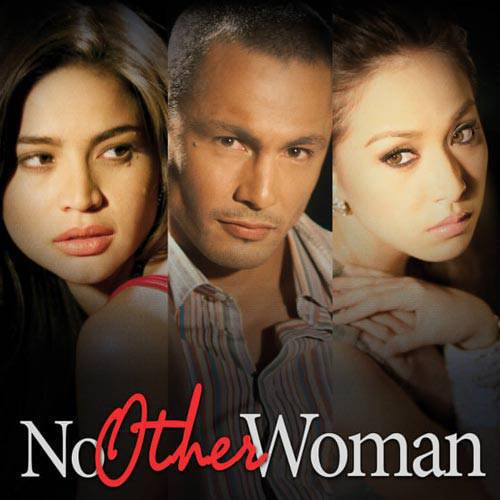 Derek Ramsay cries in this one, but the audience started giggling. "Ay."
I won't mince words: it's another hilariously overwrought romantic drama with hot young stars playing a man, his wife, and his mistress.  No Other Woman, directed by Ruel Bayani and a co-production of Star Cinema and Viva Films, is not entirely without some appeal: Anne Curtis is lovely, Cristine Reyes is feisty, and Derek Ramsay smoulders like no one else. The movie has a bunch of juicy scenes, mostly involving Derek rolling around in bed with his two co-stars, and a slew of killer lines, mostly involving Anne and Cristine as they battle over Derek.
Watch the trailer
Here's the breakdown: Ram (Derek Ramsay) is happily married to Charmaine (Cristine Reyes) but one day meets Cara (Anne Curtis), a gorgeous and young heiress, liberated and flirtatious to boot. She throws herself at him so naturally they end up having an affair, although from the start Cara makes it clear that there are no strings attached. "This isn't even an affair," she says with her careless rich girl manner and a toss of her shiny hair. But the meek Charmaine soon finds out and confronts Ram, who denies it. Apparently he doesn't convince her because most of the movie is about two women going psycho over one man. It's a showdown of whose one-liners are sharper, whose bikini cover-up is more fabulous, and whose hysterical acting is better. Nakakapagod, if you ask me, but let me tell you, the girls give it their all.
ADVERTISEMENT - CONTINUE READING BELOW
Anne Curtis is a much better actress than she used to be and her performance here furthers the beautiful unstable heiress cliché. Plus she looks really gorgeous in some of Charlie Peralta's beauty shots (lying in bed, watching the sunset, etc.) so good for her. Cristine Reyes, meanwhile, has a bit of psycho killer in her eyes-I'm scared of her when she's holding a crochet hook, I seriously thought she was going to gouge Derek's eyes out at some point-someone tell me, is she wearing those contacts that make your pupils look bigger? Cristine's big meltdown scene was wonderfully raw, somewhat of a breakthrough for her. And finally, Derek Ramsay-well, he just needs to be himself. Derek is hot and not a terrible actor: he looks good and sounds right, and it is plausible for him to be in the center of a love triangle. (Although in one scene where he manages to cry-that is, squeeze out a tear-the audience started giggling.  Ay.)
CONTINUE READING BELOW
Recommended Videos
What to watch for: Carmi Martin as Sharmaine's nouveau riche mother, whose performance is sheer brilliant comedy. Her line "Ang mundo ay isang malaking Quiapo, maraming snatcher!" is probably the most memorable one in the entire movie. There's also a hilarious sequence where Ram and Cara are on a date and Charmaine arrives unannounced. To cover up, Ram pretends he's having dinner with his boss, a man, and Cara disappears only to come back five seconds later with a male model friend in a navy sweater. Everything is schmaltzy and over the top in No Other Woman, from the fashion to the fiesta of bitchy double entendres, from Derek Ramsay's butt shot and Anne's under cleavage and frosted pink lipstick. There are veiled threats over dinner, bikini cat fights, and an almost tragic accident that ultimately leads us to the saying nasa "huli ang pagsisisi."
ADVERTISEMENT - CONTINUE READING BELOW
Ah, well. At least there's one cold comfort here: we all know affairs are bound to end.
Share this story with your friends!
---
Help us make Spot.ph better!
Take the short survey
Load More Stories