10 Things We Loved at Art for Generations: The Greenfield District Art Fair
A weekend of art and more art!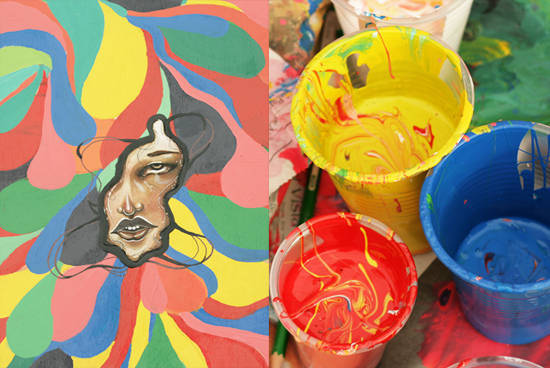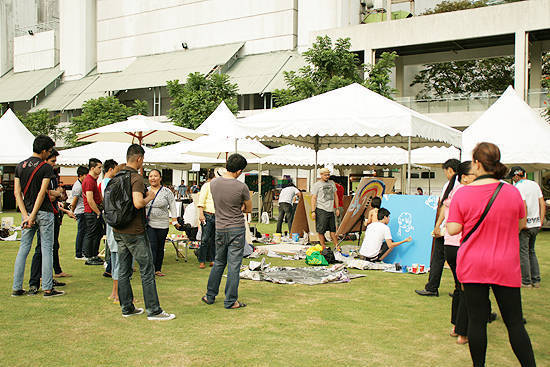 Live art lives at Greenfield
(SPOT.ph) In case you haven't noticed...wait, we're so sorry, but it's quite impossible not to notice the development of the Greenfield District. The light from the newly opened 7-Eleven a few meters away from the refurbished McDonald's is a sign that people are flocking to this area. We've featured the grubs at The Hub, but as the old proverb goes, man cannot live on bread alone. Food is good (oh, it is very, very good) but the area has a small park where we've seen a couple of, um, couples cozying up under the stars enjoying the December breeze, et cetera. Moderate your bitter feelings because you don't have to be part of a pair to enjoy the open space. Especially when there's art for your consumption.
Over the weekend, a plethora of creative people took over the small patch of grass in the city and brought art where it belongs: to the public.
Here's a few of our favorite things from the two-day art fair at the Greenfield District Central Park.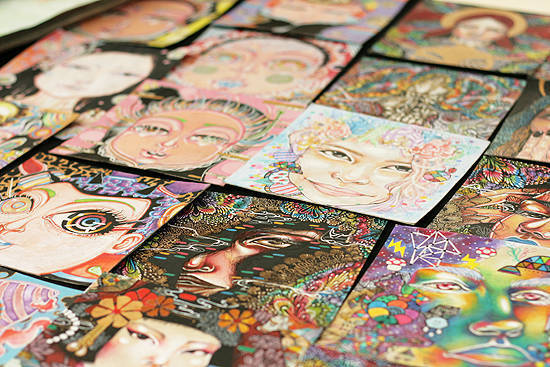 1. Pretty girls on paper with an explosion of details from Roman and Angelo Padilla.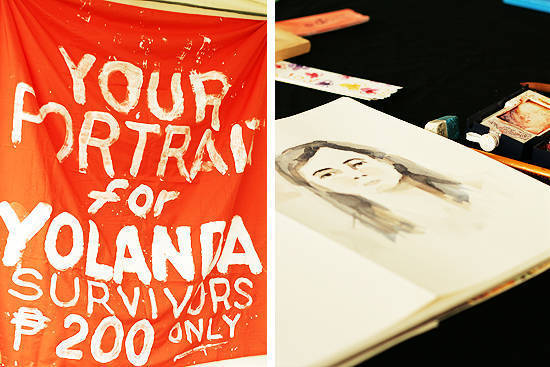 2. Art for a Cause: Agos Kulay Society's P200 Portraits for Yolanda Survivors.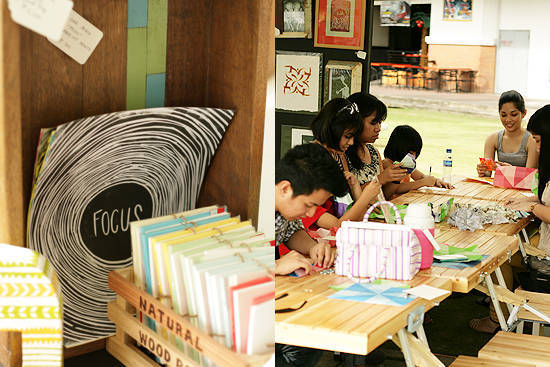 3. The unlimited supply of DIY feelings from Craft MNL and that simple poster that we couldn't resist buying (it's only P200, the perfect poster to put up on your cubicle!).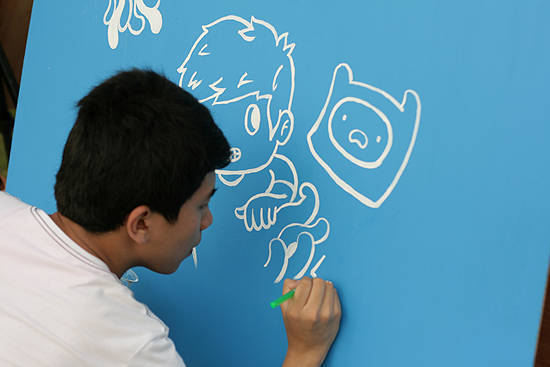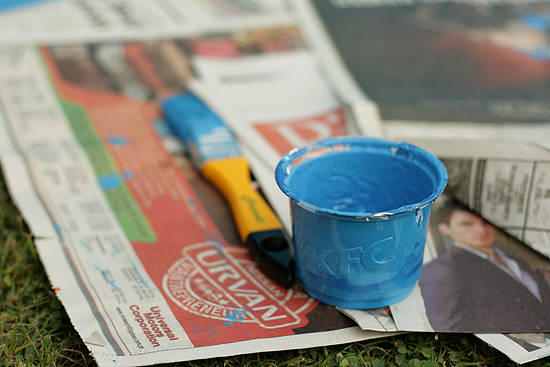 4. Doodle Art Enthusiasts, participating in the live art event. Is that Finn we see? And is that a cup of KFC gravy being used for art?
ADVERTISEMENT - CONTINUE READING BELOW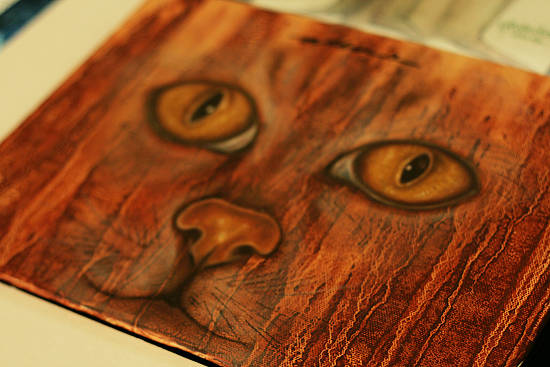 5. This cat from Chae'z Kuro because cats.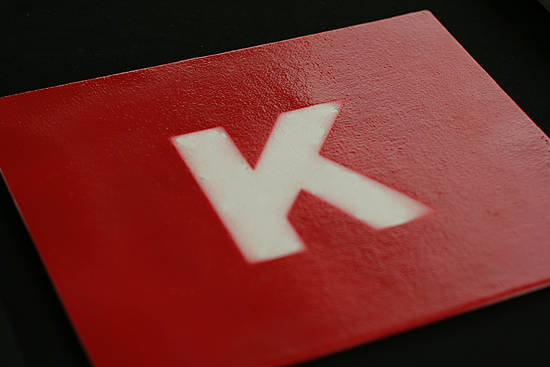 6. There were leftover feelings from Andres Bonifacio's birthday with Katipunero pieces, selling for P500 at Une Art Hed.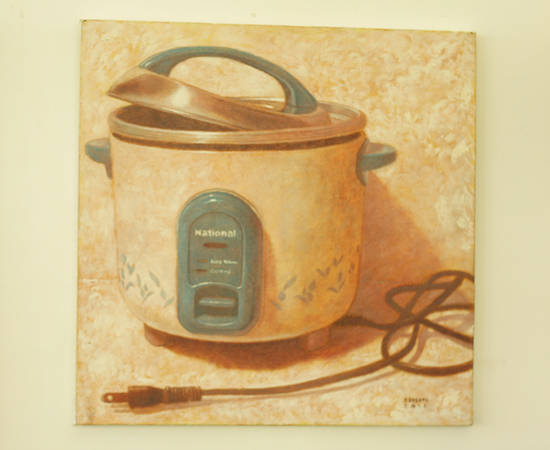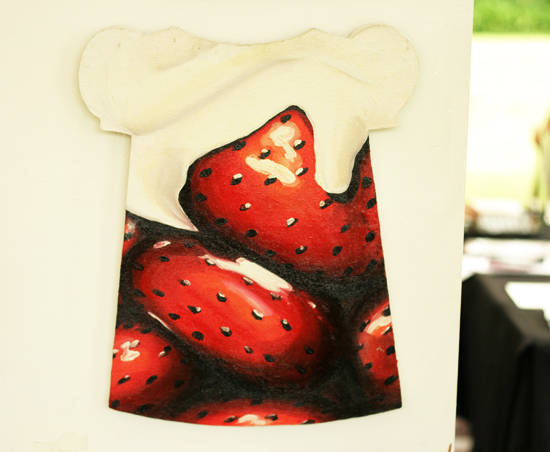 7. If you have really, really stronge feelings about rice, we found the perfect painting for you! It's an untitled 20 x 20 oil on canvas piece by Lawrence Borsoto (selling for P15,000). The strawberry-themed "Dress Up" by Ronald Caringal also caught our attention but alas, we were P14,999 shy of P15,000.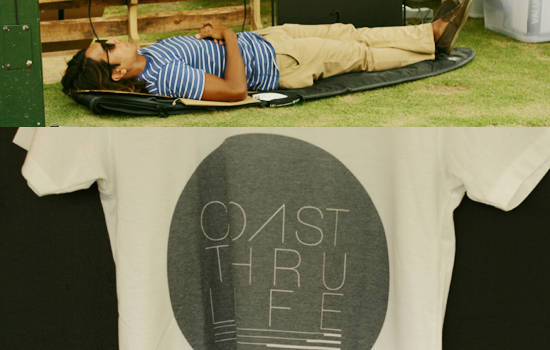 8. This man, sleeping on a surf board case behind the Coast Thru Life booth. We were mildly envious.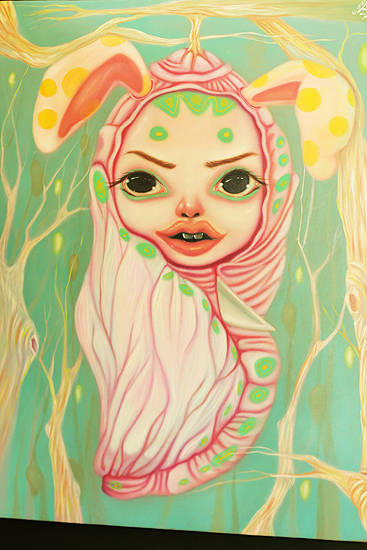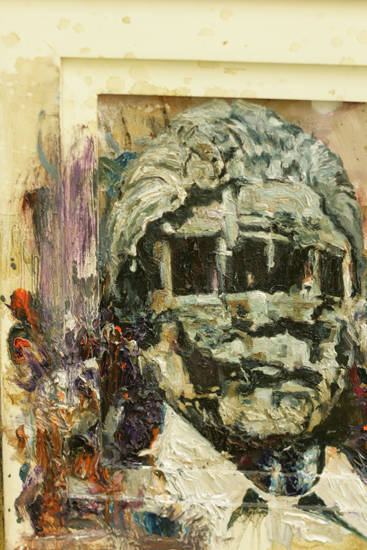 9. The pieces from Cevio's Art Haus like this adorable larva-baby-bunny and, on the other side of the spectrum, a former president in ruins. We're looking forward to what the house-turned-art-space will churn out next year.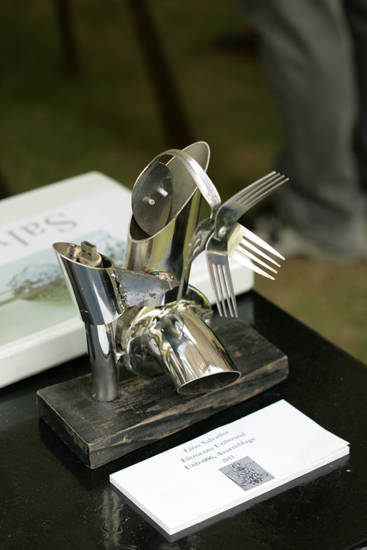 10. Finally, this piece by Lirio Salvador ("Elemento Unbound"), which we won't pretend to understand completely, but it has forks and we like cutlery.
Art for Generations: The Greenfield District Art Fair was held from December 7 to 8 at the Greenfield District Central Park in Mandaluyong City.
Load More Stories