SNEAK PEEK: Ballet Philippines' The Art of Dance, Opening on February 14
Ballet Philippines wants to end not just in style but in different styles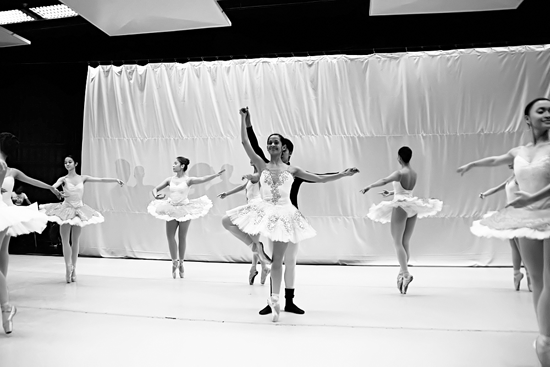 (SPOT.ph) The 44th Season of Ballet Philippines moved us with classic stories beginning with the romance from Giselle, followed by the heroism in Rock Supremo, and then everything wonderful in A Christmas Carol. The closing show deviates from this trend and offers the audience something akin to an abstract painting-a swatch of the artistry of the country's premiere dance company.
The Art of Dance, which premieres on Valentine's Day (February 14) at the Carlos P. Romulo Auditorium (RCBC Plaza), has no narrative. It is however, filled with movement. There is no plot progression but there is dimension. And even without dialogue, it engages the audience in conversation because really, who doesn't like dance? Artistic Director Paul Alexander Morales mused during the open rehearsal that almost all dancers have someone they watched perform who just, quite literally in this case, moved them to go beyond merely putting their hands up and waving it around (like they just don't care).
ADVERTISEMENT - CONTINUE READING BELOW
The season finale is a celebration of being inspired, presented in two shows: Day and Night. Although the pieces are different, both productions are enthralling displays of the beauty of the body when its potential transforms into kinetics. It may not have a story but it is a coherent expression of passion. Classic and contemporary (i.e., old and new) dances come together in exaltation of, well, the art of dance.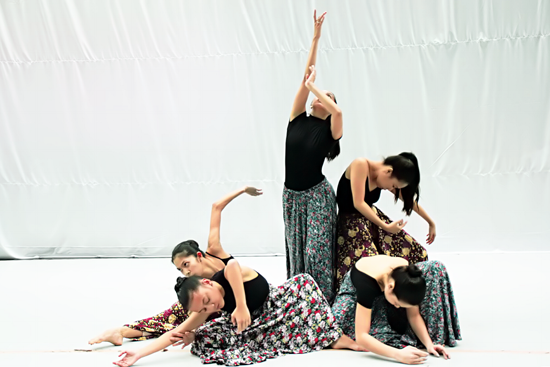 Alden Lugasin's Rurok.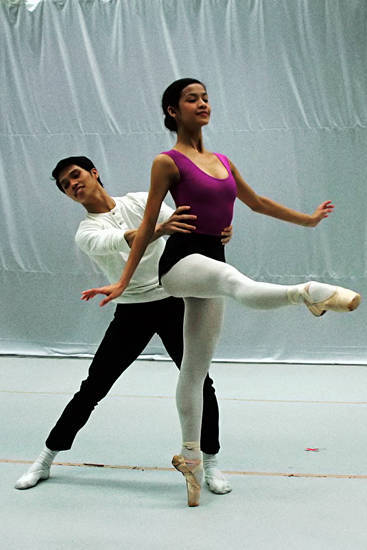 ADVERTISEMENT - CONTINUE READING BELOW
Paul Alexander Morales' Maestro, featuring Rita Winder and Timothy Cabrera
The matinee shows (3 p.m.) are intended for a general audience, recommended for any age group. Among the pieces are Paul Alexander Morales' Maestro, set to "Recuerdos" by National Artist Lucio San Pedro-a fitting tribute to the late great composer on his centennial birth anniversary. Day performances also feature choreography from Alden Lugnasin (Rurok), which is captivating and hypnotizing, what with all the hands fluttering about to the exhilarating music. Equally flighty is dancer Victor Maguad, dancing as the male black swan in Victor Ursabia's restaging of Black Swan Pas De Deux.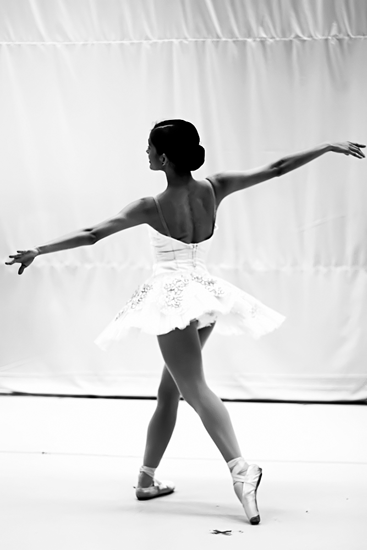 Katherine Trofeo in Paquita, restaged by Victor Ursabia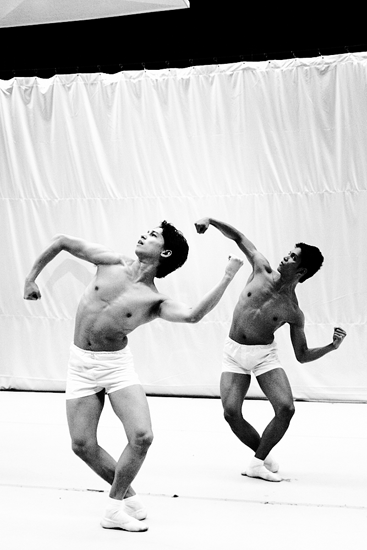 ADVERTISEMENT - CONTINUE READING BELOW
Denisa Reyes' Muybridge Frames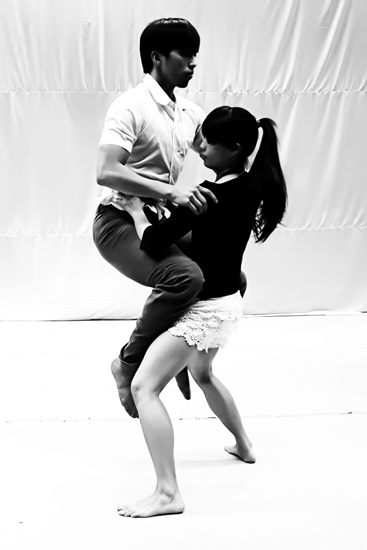 Ernest Mandap's Zebra, featuring Richardson Yadao and Carissa Adea
The evening shows (8 p.m.) feature themes intended for more mature audiences.  These shows are the perfect opportunity to watch Denisa Reyes' Muybridge Frames once more and marvel as the dancers skillfully animate the studies of motion by pioneering photographer Eadweard Muybridge. The after-dark performance also includes Zebra, choreographed by Ernest Mandap. The dance evokes strong imagery involving sexuality and body politics but the underlying tone of unity and tolerance is not lost as the dancers move in synchrony.
This two-part season ender runs from February 14 to 16 and 21 to 23 and, with the intimate space of RCBC Theater, it's a cozy way to celebrate the Valentine weekend. The performances-either Day or Night-are a perfect balance of old favorites and new things to explore.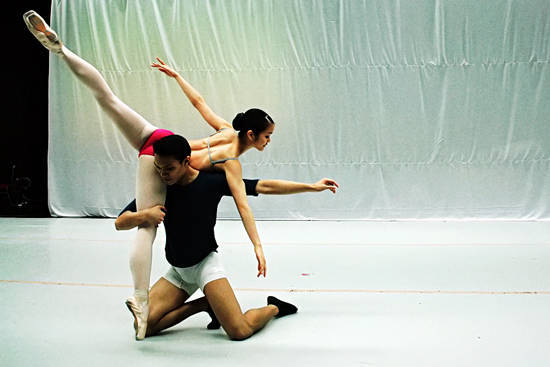 In perfect form. How could you say no?
ADVERTISEMENT - CONTINUE READING BELOW
Tickets are avalaible for P1,236 (Orchestra), P824 (Loge), and P515 (Balcony). For inquiries, visit the official Ballet Philippines website, send an email to info@ballet.ph, or call Ballet Philippines at 551-1003. For tickets and reservations, call the CCP Box Office at 832-3704 or Ticketworld at 891-9999.
Load More Stories