10 Picks from CCP's 2015 Perfomance Season
A musical with the Eraserheads, Manila Fringe Festival, and harana at sunset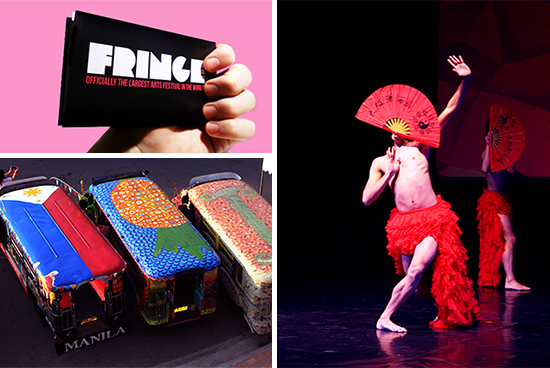 (SPOT.ph) The year 2015 is a busy one for the Cultural Center of the Philippines...but that's not really news, is it? Any supporter of the organization knows that the task to showcase the best of our culture for the APEC Summit is just another program that they can execute brilliantly.
They have a Jazz Festival, an acrobatic act from Belgium, a concert aptly titled Triple Threats, Ballet Philippines' Don Quixote, plus these 10 shows that we're eager to see. There's more, but we didn't want to overwhelm you.
1. Disney's Beauty and the Beast (January 11 to February 8)
The international touring cast will help celebrate Ovation Productions' 35 years of music and entertainment promotion, with the choreography of Matt West and under the direction of Rob Roth. We recommended it as a must-watch for a day out with the kids, but in case you were wondering about watching it without children: It can be done!
Also read: Theater for Kids: Shows to Watch for the Young and Young at Heart This Christmas Season.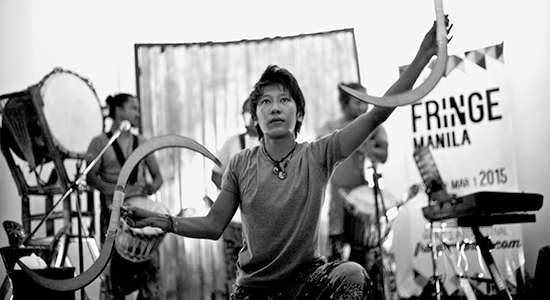 ADVERTISEMENT - CONTINUE READING BELOW
2. Manila Fringe Festival (February 13 to February 17)
Comedy Cartel and Lira (Linangan sa Imahen, Retorika, at Anyo) are confirmed artists but much of what will happen in Fringe Manila remains a mystery. Inevitably, this makes it exciting. The festival is tagged as "an open access, artist driven" event and Manila is  one of the newest additions to the World Fringe Network. When asked what to expect, Brett McCallum sums it up in one word: Everything. Literature, films, traditional visual arts, baffling performance art, theater, dance, pseudo-dance...basically, they're going to want to push the limits of logistics as far back as possible. The bigger the better seems to be the theme. We can't wait to see how this'll turn out.
CONTINUE READING BELOW
Recommended Videos
3. Pasinaya: CCP Open House Festival (February 14 to February 15)
Love month is art month and CCP celebrates both with Pasinaya-now a two-day event with venues in Intramuros and Malate. Clear your schedule for more than 300 shows from 3,000 participating artists. (CCP Vice President and Artistic Director Chris Millado hinted at a neighboring city joining the fun. Keeping our fingers crossed!)
4. Ballet Philippines' Manhid: A Superhero Musical (February 16 to March 8)
Rock ballet takes the stage again, this time with the help of Kanakan Balintagos (formerly known as Auraeus Solito) and the Eraserheads. Paul Alexander Morales and Alden Lugnasin choreograph this story set in an alternate universe, where the People Power Revolution failed and the citizens of the Philippines are infected with kamanhiran.
ADVERTISEMENT - CONTINUE READING BELOW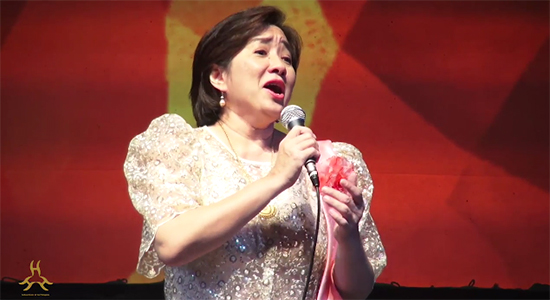 5. Harana sa Dapithapon (begins on April 8)
Every second Wednesday of the month beginning in April, the CCP will host an afternoon filled with kundimans, balitaw, danzas, and other unforgettable love songs. Wear your best terno if you like and enjoy the sunset as the best voices of the country serenade you. Abanico optional.
6. Japanese Taiko Drums (April 11 to April 12)
Music and martial arts collide as Yamanashi Taiko Symphony Orchestra and the Hasegawa Karate School stage a two-night performance of beats and, well, beating up imaginary enemies.
7. Ben Cab Retrospective: Works on Paper (June to July)
If you can't make the trip to Baguio/Benguet to check out his museum, CCP is bringing the art closer to you. An exhibit featuring BenCab's early prints belonging to the CCP Collection will be open to the public as part of a yearlong program, done in partnership with the National Museum, the Metropolitan Museum of Manila, and the Lopez Museum.
ADVERTISEMENT - CONTINUE READING BELOW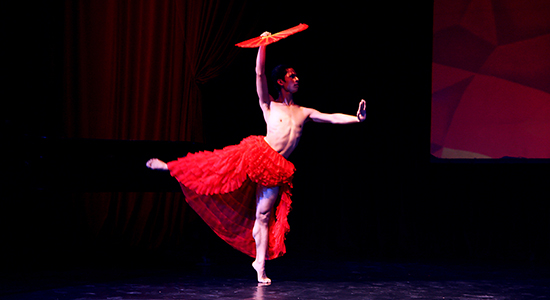 8. Neo-Filipino (July 31 to August 2)
If you enjoyed La Revolucion Filipina by Agnes Locsin and find yourself wanting more, Ballet Philippines will address that longing. Look forward to a showcase of the best of Philippine contemporary dance.
9. Cinemalaya (August 7 to August 16) and Virgin Labfest (June 23 to July 12)
The fate of the beloved independent film festival seems to be up in the air at the moment, but CCP Vice President and Artistic Director Chris Millado is optimistic about the festival's future. The CCP is in the process of "rewiring, refreshing, and rebooting" Cinemalaya after controversy stained its 10th year in business. What we do know is it will continue. Meanwhile, sharpen those pencils (assuming you still use them) and write down that script: Virgin Labfest waits for no one.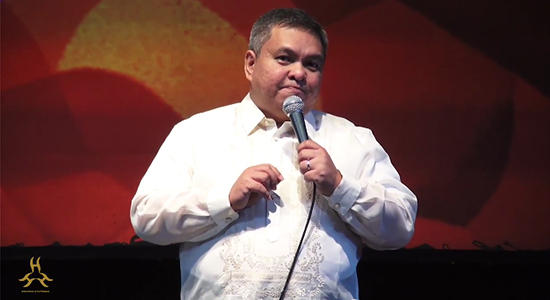 ADVERTISEMENT - CONTINUE READING BELOW
10. Performatura: Spoken Word Festival (November 10 to November 15)
Think of as many Lourd De Veyras as you can-but stretch it out and imagine different forms of the makata. Poetry, stand-up comedy, and even rapping await the audience at Performatura.
For more information on these shows and more, visit the official website of the Cultural Center of the Philippines. Follow them on Facebook for updates.
Share this story with your friends!
---
Help us make Spot.ph better!
Take the short survey
Load More Stories