Art Adventure: SiningSaysay at Gateway Gallery
Philippine history as art
(SPOT.ph) History! Obviously not the most exciting class in school, especially with thick textbooks and readings that double as possible medication for insomnia. If only they were more like comics-loaded with visuals. After all, isn't that what catches people's attention in the age of the Internet?
But even before that, one need not look beyond the walls of the academe to see the attempts of passionate historians to quite literally draw attention to the importance of remembering the past. It's a blueprint for greatness and a guideline against mistakes. Public schools are typically littered with student-made murals of our heroism and while those are darling, 28 distinguished University of the Philippines alumni artists take it to the next level at the Gateway Gallery.
National Artist Benedicto "BenCab" Cabrera, Janice Young, Norman Dreo, Amado Hidalgo, Jun Yee, and the rest of the esteemed participants created 30 murals depicting key points in our nation's timeline with as much honesty as accurately as possible. Or as accurately as art permits, through the use of symbols and colors plus the valuable help of Dr. Serafin Quiazon and Professor Ma. Luisa Camagay.
ADVERTISEMENT - CONTINUE READING BELOW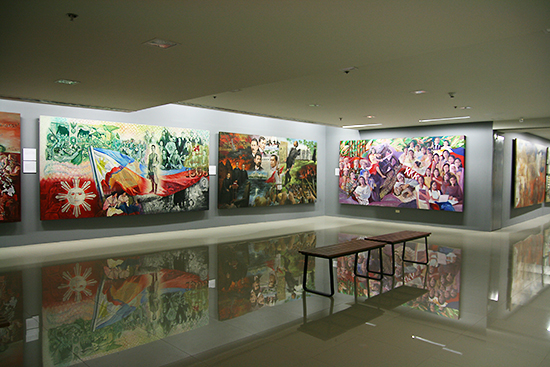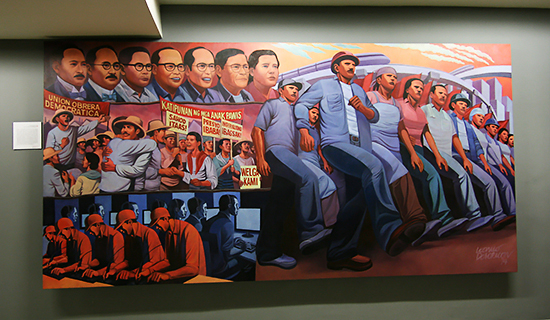 ADVERTISEMENT - CONTINUE READING BELOW
"History of Labor in the Philippines" by Leonilo Doloricon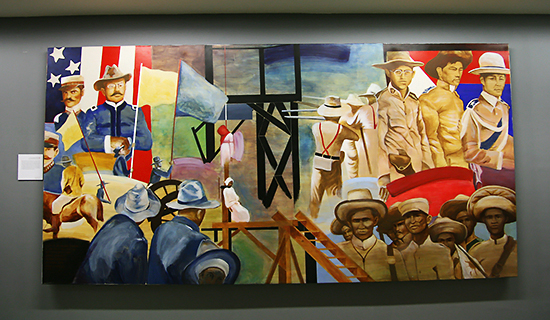 "Filipinos Experiencing Invasion" by National Artist for Visual Arts Benedicto Cabrera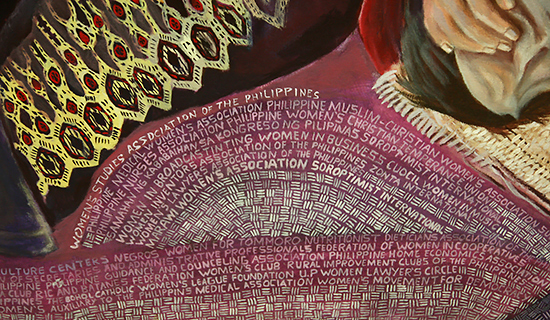 ADVERTISEMENT - CONTINUE READING BELOW
Details on Gigi Alfonso's "Women Empowerment in the Philippines"
"These works tell the story of us," said UP President Alfredo E. Pascual, adding, "SiningSaysay is an innovative way of teaching history, promoting art appreciation, understanding Filipino identity, and imbibing cultural pride."
All those grand ideas considered, the exhibit is also a great excuse to check out art at the mall. Culture is everywhere now, so go get some!
SiningSaysay: Philippine History in Art opens to the public on February 19.
Load More Stories