Sabel Sways to Music and the Rest of BenCab's Art Comes Alive
Join the celebration of 50 creative years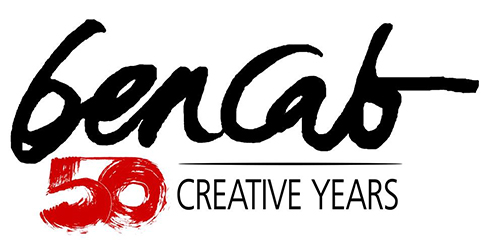 (SPOT.ph) National Artist Benedicto "BenCab" Cabrera turned 73 this month and while having a slice of his birthday cake, we came to the realization that this man has been professionally making art since he was 23. This, of course, will send millenials into status anxiety. Where were you when you were 23?
ADVERTISEMENT - CONTINUE READING BELOW
CONTINUE READING BELOW
Recommended Videos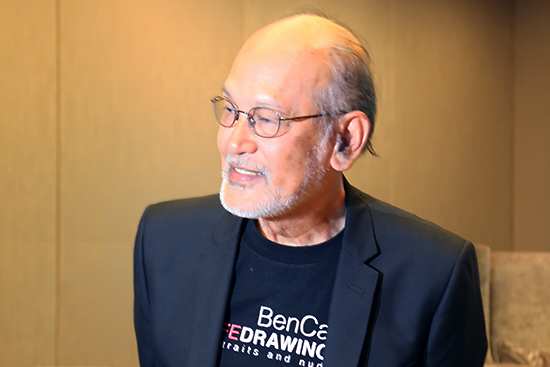 Benedicto Cabrera at the press launch for Sabel, Love and Passion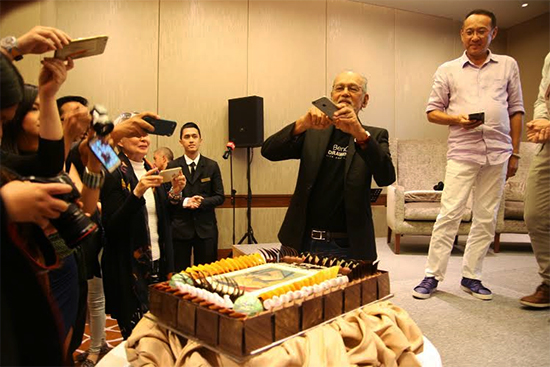 ADVERTISEMENT - CONTINUE READING BELOW
Even National Artists Instagram their stuff!
Instead of going into shock, might we recommend following the trajectory of BenCab's 50-year career as the BenCab Retrospective continues? This year is dedicated to his contribution to Philippine Visual Arts and several venues in Manila are offering a glimpse into his genius. Here are a couple of events you shouldn't miss:
1. Frames of Reference at Lopez Museum and Library from April 23 to July 4
The exhibit of 15 never-before-seen scrapbook-like art books owned by BenCab is a portal to his life and art during the late 1960s. The clippings and cut-outs, drawings and sketches, and personal notes offer a broader perspective on the National Artist as a man.
2. Sabel, Love and Passion at The Theatre in Solaire on April 30
It took 10 years to make and finally, we're going to get to enjoy it in its sweet ripeness. Iza Calzado transform into BenCab's iconic Sabel in the story of a woman who suffers various hardships but soars through her passion for dance. Freddie Santos directs Calzado along with Audie Gemora and the Philippine Ballet Theatre as they move to Louie Ocampo's music.
ADVERTISEMENT - CONTINUE READING BELOW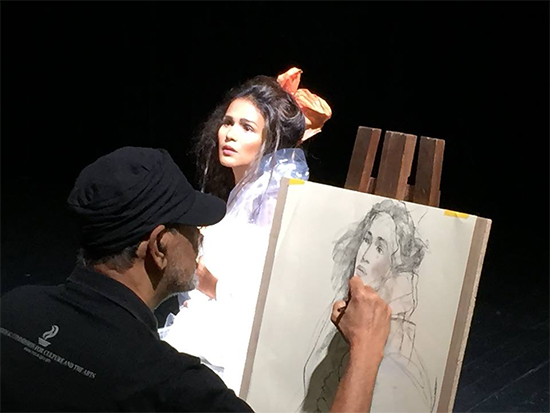 BenCab sketching Iza Calzado as Sabel. Photo from BenCab's Facebook page
3. BenCab and Secret Fresh Collaboration at Ronac Art Center in August
Secret Fresh rarely misses, so we're certain that their limited-edition BenCab-inspired vinyl toys will be a hit.
4. BenCab: The Filipino Artist at the Metropolitan Museum of Manila from October 4 to January 2016
ADVERTISEMENT - CONTINUE READING BELOW
BenCab is a close friend of the MET (by their own admission), so the museum is organizing a retrospective exhibition. Check out his early works and get acquianted with the breadth of his contributions, without having to take time off to make the trek to Baguio!
5. Portraits by BenCab at the Ayala Museum in November
Lucky are those who've been reimagined by BenCab and later on this year, we'll be able to look them in the eye (on canvas, but still!). Along with this art exhibition, the Bencab: The Filipino Artist book will also be launched.
This isn't the exhaustive list of all the activites because 50 creative years takes time to celebrate. There will be more peformances and several more art exhibits, so stay tuned and experience BenCab's brilliance with us—one event at a time.
Are you sure you want to delete this list?

Load More Stories