10 Inspiring Illustrators You Should Know Now
These innovative visual storytellers will get you all excited about art again.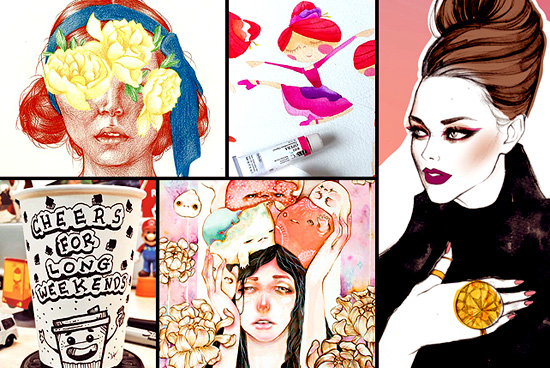 (SPOT.ph) Way before adult coloring books filled our weekends, several local artists were already doodling and coloring away, leaving us less creative folk to wonder in awe at their craft. Their styles and materials may be varied, but their works are definitely impressive and exciting.
If you're in need of a creative pick-me-up, scroll through our inspiring list of talented Filipino illustrators who are making waves here and abroad.
Also read: 10 Filipino Artists You Should Follow on Instagram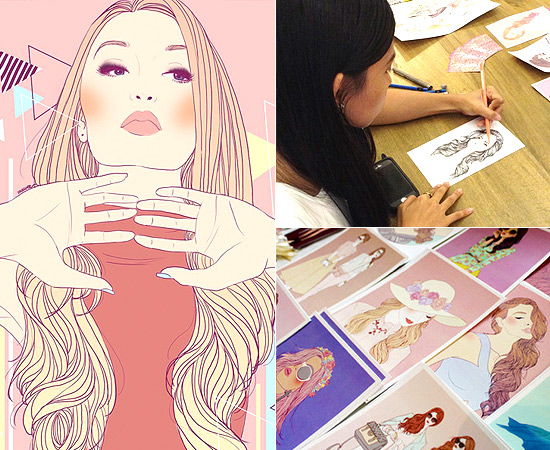 Mawee Borromeo
FB: Mawee Borromeo
IG: @maweeborrs
blog.maweeborromeo.com
Mawee's signature blush and pastel illustrations are both sweet and stunning. The light glow in her portraits and fashion sketches, their soft popsicle hues, and clean lines exude a distinctly feminine vibe, with a little retro on the side.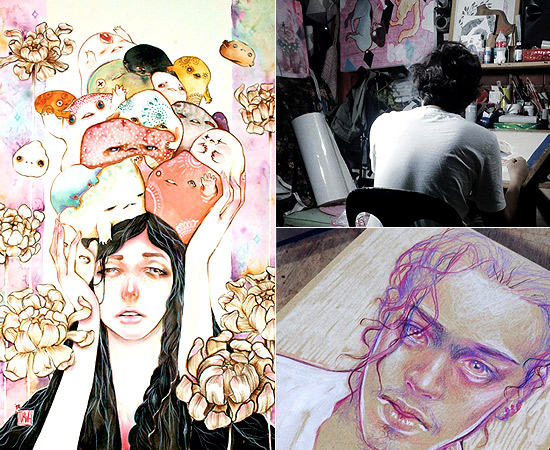 ADVERTISEMENT - CONTINUE READING BELOW
Tokwa Peñaflorida
FB: Tokwa Peñaflorida (TOKWA)
IG: @tokwap
tokwap.tumblr.com
Every once in a while, you'll come across artwork that casts a spell on your imagination, immediately draws you in, and doesn't let go. Tokwa's paintings could be described as intriguing, somber, and breathtaking all at the same time. Some of his illustrations, done using watercolor, colored pencils, or acrylic, feature portraits of beautiful women hauntingly staring back at you.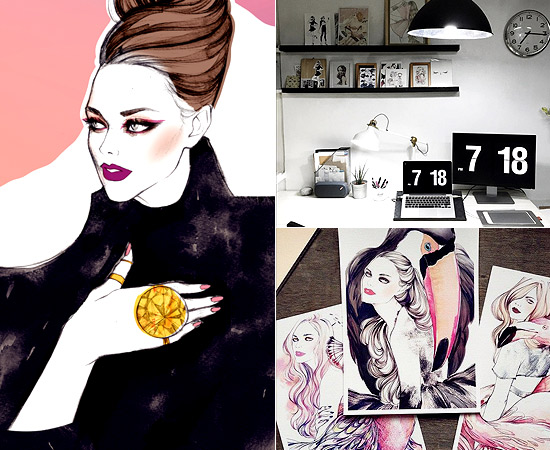 CONTINUE READING BELOW
Recommended Videos
Soleil Ignacio
FB: Soleil Ignacio (Choleng Ignacio) / Soleil Ignacio Illustration
IG: @choleil
choleil.tumblr.com and choleil.com
Women with fabulous, flowing locks sporting the latest from the runways are a staple on Soleil's Instagram wall. Her sketches are characterized by vibrant hues, textured details, and stylized strokes. There's always a bold punch of color in her fashion and beauty pieces. This artist has worked with international brands like Louis Vuitton and Tory Burch and has been featured in Juxtapoz Online and Nylon Magazine Online.
ADVERTISEMENT - CONTINUE READING BELOW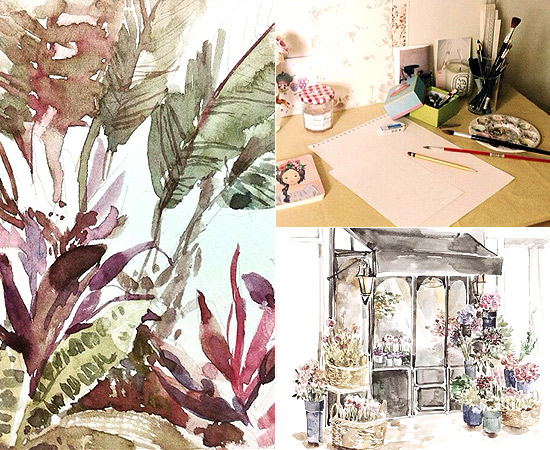 Arlene Sy
FB: Arlene Sy (Arlene Sy Salva)
IG: @arlenesy
arlenesy.com and behance.net/arlenesy
Scroll through Arlene's Instagram feed and you'll be greeted with lush floral scenes, tropical botanical prints and flowers in full bloom. Her watercolor paintings of lavanders and hydrangeas have a muted color palette that evokes a relaxing weekend in the French countryside. And her lighter-than-air washes makes you want to go out and smell the roses.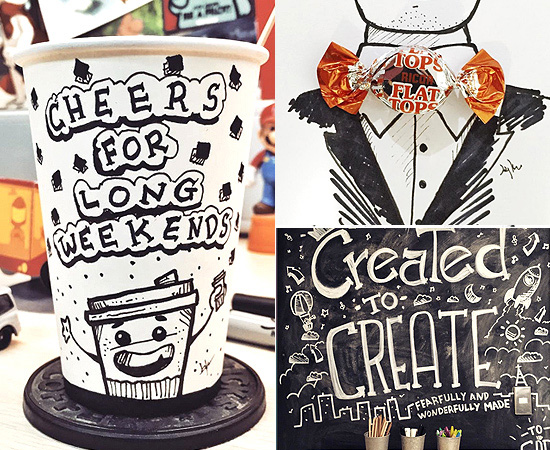 ADVERTISEMENT - CONTINUE READING BELOW
Jaykee Evangelista
FB: snackadoodles
IG: @titoshakey and @snackadoodle_it
snackadoodles.tumblr.com
Jaykee doesn't play with his food—he doodles them. His trusty Sharpie cleverly turns everyday snack items into funny, quirky food doodles. A cookie becomes the site of the moon landing, a half-eaten potato chip turns into a pirate ship, and a piece of candy doubles as a dapper bow-tie. Check out his stuff and you may never look at food the same way again.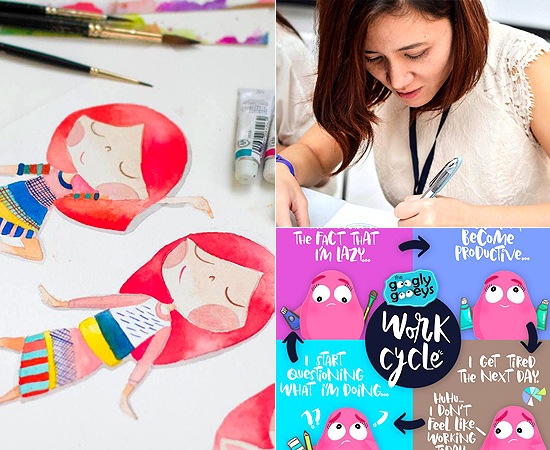 Tippy Go of Googly Gooeys
FB: TheGooglyGooeys
IG: @googlygooeys
www.googlygooeys.com
Enter the candy-colored world of the Googly Gooeys and meet Tipsy and Ponggo—Tippy Go's adorable comic strip creations based on herself and husband-slash-partner in crime, Anthony. Read about their random musings on their design and humor blog. If you like all things bright and happy, enjoy browsing through Tippy's colorful digital and watercolor pieces or join one of her workshops.
ADVERTISEMENT - CONTINUE READING BELOW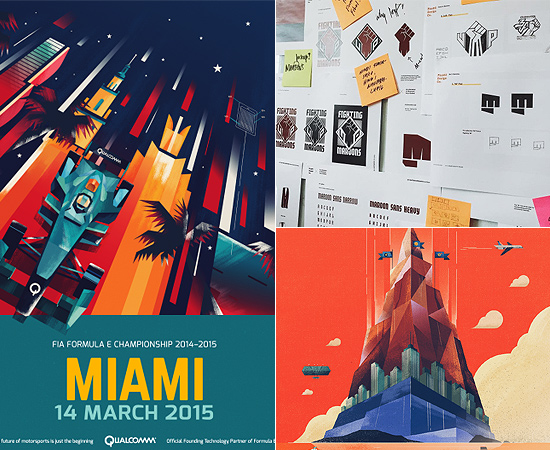 Dan Matutina
FB: Dan Matutina
IG: @Twistedfork
twistedfork.me and twistedfork.tumblr.com
Dan's distinct design style and geometric aesthetics stands out from the pack. His use of saturated and high contrast colors in his illustrations is both bold and amazing. This designer works under the name Twisted Fork and he is also a co-founder of Plus63 Design Co. We're loving the new brand identity of the UP Fighting Maroons, his most recent project.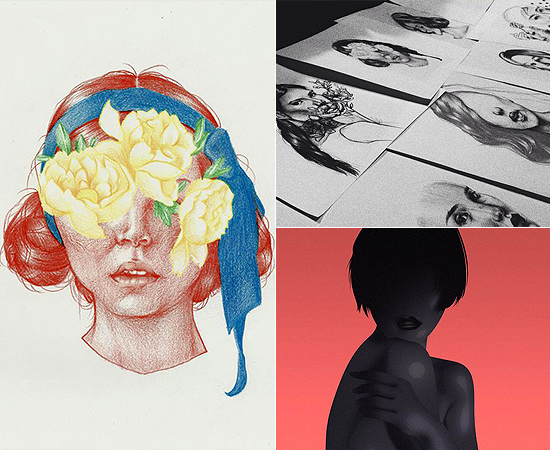 ADVERTISEMENT - CONTINUE READING BELOW
Tof Zapanta
FB: Tof Zapanta (Ray Kristoffer Zapanta)
IG: @tofzapanta
behance.net/tofzapanta
There's a shroud of mystery over the women in Tof's intricately detailed portraits. His visual style includes cleverly composed elements that seem to give clues that only lead to more questions about his subjects, making them even more irresistible and enthralling. Follow him on Instagram for a playfully different visual treat.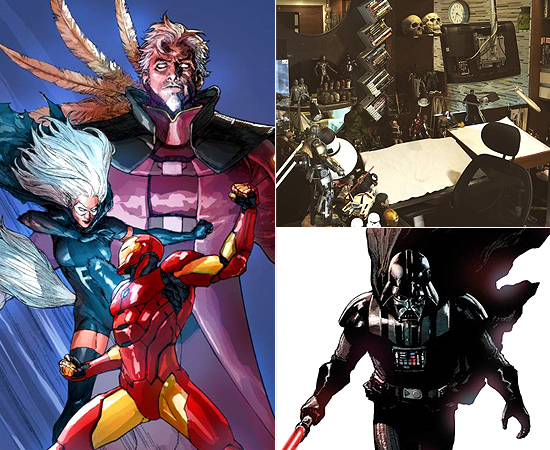 Leinil Yu
FB: Leinil Francis Yu
IG: @leinilyu
www.leinilyu.com
Leinil Yu has made a career out of drawing some of the most powerful men and women the world has ever seen…in comic books. His distinctly detailed and dynamic art style has been seen leaping out of the pages (and covers) of obscure titles like Wolverine, The Uncanny X-Men, The New Avengers, Indestructible Hulk, Civil War II, and something called Star Wars. Take a gander at his unbelievable body of work and weep.
ADVERTISEMENT - CONTINUE READING BELOW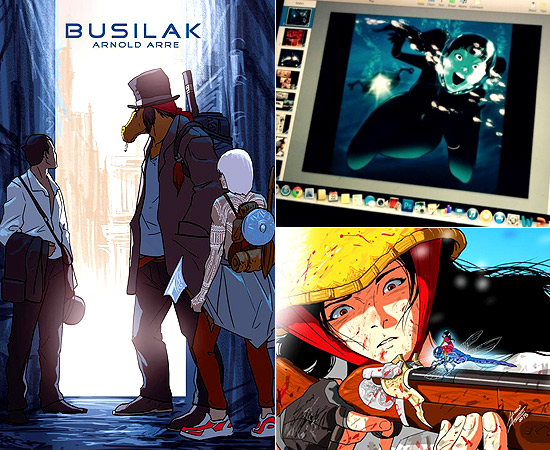 Arnold Arre
FB: Arnold Arre
IG: @arnoldarre
www.arnold-arre.com
Award-winning graphic novelist Arnold Arre creates amazing fantasy adventure art with a remarkably Filipino twist, in a style that's distinctly his own. A versatile visual storyteller, his books feature masterfully told stories in a variety of genres—adventure fantasy (Mythology Class), romantic comedy (After Eden), science fiction (Trip To Tagaytay), supernatural/action (Andong Agimat), all peppered with wonderful, easily relatable characters and references that pay homage to our unique local culture.
BONUS: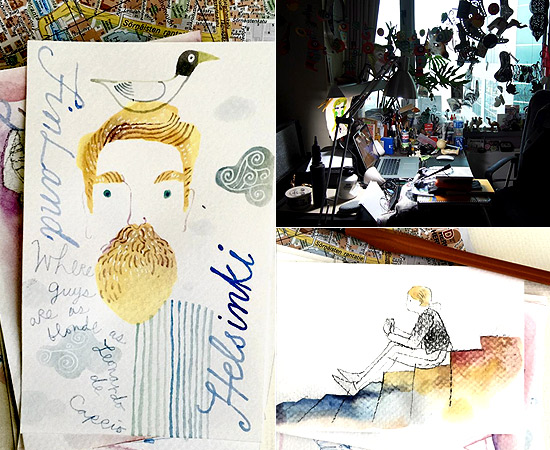 ADVERTISEMENT - CONTINUE READING BELOW
Robert Alejandro
FB: Robert Alejandro
IG: @robert_alejandro
www.raadesign.com and the-sketching-backpacker.tumblr.com
Travel around the world with Robert, one beautiful watercolor piece at a time. The sketching backpacker paints impromptu portraits of interesting people and things on a Moleskine notebook that he always carries with him—from a man waiting in an airport in Kiev, girls riding the subway in Paris, to a cup of Turkish coffee in Istanbul. The stories that inspire the images he creates are just as interesting as the images themselves.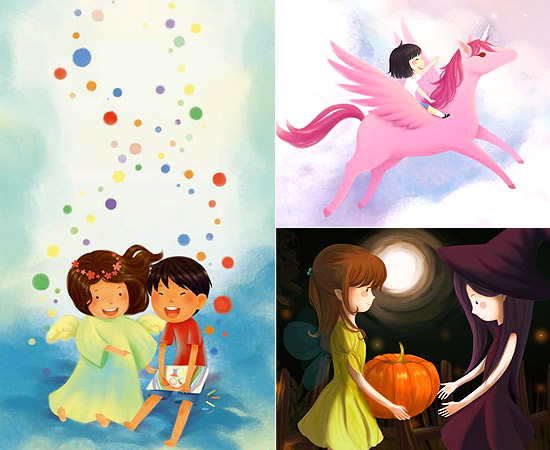 Nicole Lim
FB: Nicole Lim and Rinian Art
IG: @Rinianic
www.rinianart.com
Nicole's pastel-pretty children's book illustrations evoke a pleasant air of nostalgia. They have that light and soft feel that brings you back to the innocence of childhood. She injects a dreamlike quality to her mostly digitally drawn artwork. Her works perfectly capture that cozy feeling in every stroke.
Photos from the social media pages and official websites of the artists
ADVERTISEMENT - CONTINUE READING BELOW
Share this story with your friends!
---
Help us make Spot.ph better!
Take the short survey
Load More Stories