10 Beautiful Historic Buildings in Manila
These buildings are worth not just a look, but a visit!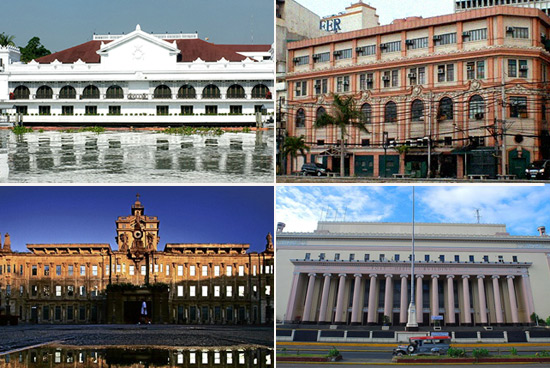 (SPOT.ph) There are some buildings in Manila that are meant to stay for quite a number of years. By quite a number of years, we mean hundreds. This may not be true for establishments like Alemar's Bookstore or the Tivoli Movie Theater. Even after Old Manila was devastated by World War II, some structures still stand to this day, carrying decades of history and grandeur. Of course there's the Met Theater, but for this list, we'll take a look at buildings that are currently operational. Here are 10 of the most beautiful and oldest buildings in the Metro. 
Also read:
Cityscapes: 10 Beautiful Buildings in Old Manila 
10 Beautiful Old Manila Buildings That No Longer Exist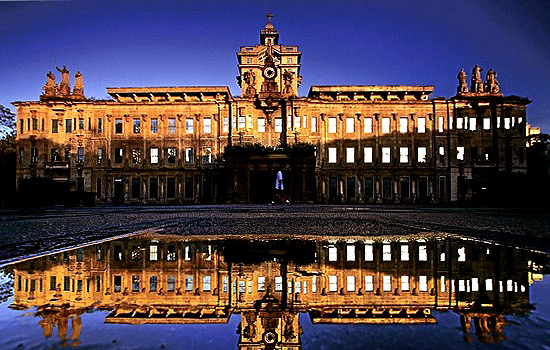 UST Main Building
Founded in 1611, the University of Santo Tomas is the oldest university in Asia—even older than Harvard University. From its original home in Intramuros, the university transferred to its present-day España campus in 1927, four years after its construction started. The Main Building, located at the heart of UST, was advanced for its time. It was designed in the Renaissance Revival style by Fr. Roque Ruaño, O.P. Its main engineering accomplishment is that it is the first earthquake-resistant building in the Philippines, built with 40 separate structures so it would not easily crumble. The National Museum of the Philippines declared the Main Building as a National Cultural Treasure in 2010.
ADVERTISEMENT - CONTINUE READING BELOW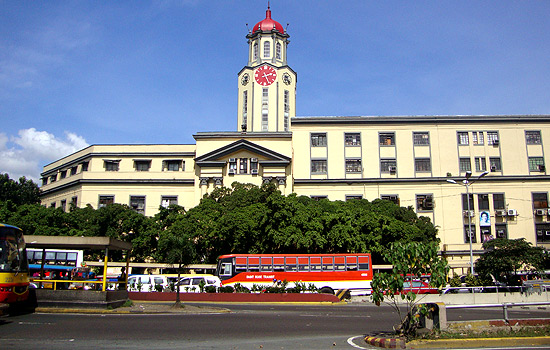 CONTINUE READING BELOW
Recommended Videos
Manila City Hall
The Manila City Hall was one of the key government buildings constructed during the American regime. It was designed by architect Antonio Toledo and was built in 1939. A hexagonal tower with three clocks on three of its facets is its stand-out feature. It was heavily damaged during World War II and was rebuilt in 1946. Back then, it was criticized because of its floor plan, which is shaped like a coffin. Some legends say that the shape pays tribute to those who died during the Battle of Manila.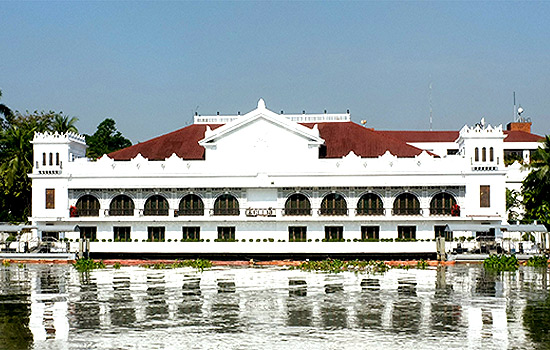 ADVERTISEMENT - CONTINUE READING BELOW
Malacañang Palace
Malacañang Palace is arguably one of the most recognized houses in the country; it is the official residence of the Philippine president. It was originally the summer statehouse of Spanish noble Don Luis Rocha. The Spanish government acquired the property in 1825, and every Spanish governor general and American civil general has called it home since then. It is built in Spanish colonial style—with its many arches, balconies, and sliding windows. Malacañang in the vernacular means "May lakan diyan" or "There lives a noble man."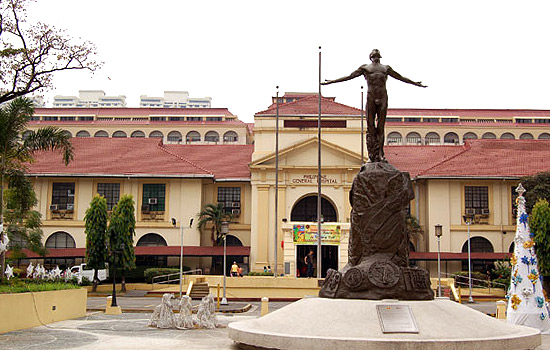 Philippine General Hospital
The Philippine General Hospital is a fine example of Filipino-American architecture in the early 20th Century which symbolized improved social and welfare services. It was designed by architect William E. Parsons, and was completed in 1910. The PGH building maintained the picturesque quality of local Spanish architecture, with a steeply pitched clay roof. It also incorporated the local architectural tradition of using capiz shells on its large double-hung sash windows. Its numerous arcades and open porches help in the lighting and cooling of the wards.
ADVERTISEMENT - CONTINUE READING BELOW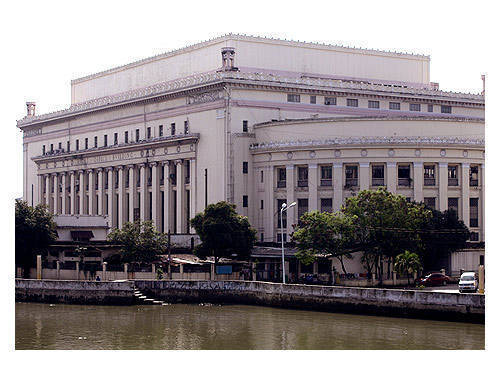 Manila Central Post Office 
Did you know that the Manila Central Post Office Building was a popular subject of Manila postcards back in the 1930s? Completed in 1926, the building was designed by Juan Arellano in the Neoclassical style. It has a commanding facade and a roof supported by columns. This particular style was commonly used for public buildings, banks, and institutions of learning because it exudes an image of stability and strength. Snail mail is barely in vogue these days, so there have been talks about selling the establishment, or turning it into a luxury hotel. No such plans have been made concrete.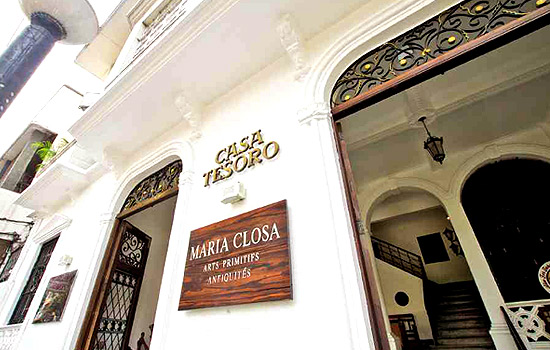 ADVERTISEMENT - CONTINUE READING BELOW
Casa Tesoro
Ermita used to be the university belt before it witnessed some of the most horrific massacres during World War II. Along A. Mabini Street in Ermita stands Casa Tesoro. Built in 1901, it used to be a vacation home. Tribal art and antiques dealer Maria Closa moved here in 2005 and leased its first floor to antique dealers. After some time, the tenants left. Closa, together with Rudolph Kratochwill, an art collector and gallery owner from Austria, reorganized the mansion and freshened up the interiors. Casa Tesoro is now a showroom for antiques, as well as the home of contemporary art gallery 1335 Mabini.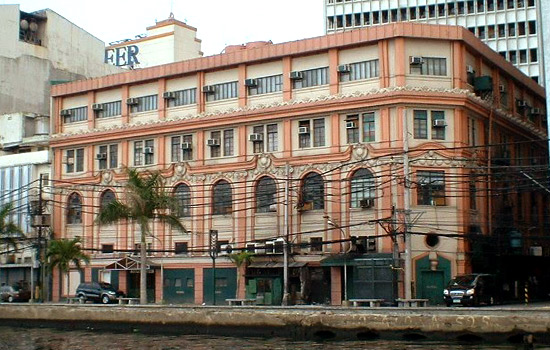 Calvo Building
Escolta Street used to be the Wall Street of Manila. For a time, here stood most of the grandest buildings in Manila, and there are still those that have survived the wrath of World War II, like the El Hogar and the Regina Building. Because of its neighbors' sizes, one building is often overlooked, just waiting to be discovered—the Calvo Building. It was built in 1938 in the Beaux-Arts style by Fernando H. Ocampo, and his partner Tomás Argüelles. It only had three levels then; now it has four. It's also the former home of radio station dzBB. Today, Calvo Building houses the Escolta Museum and the offices of the Escolta Commercial Association.
ADVERTISEMENT - CONTINUE READING BELOW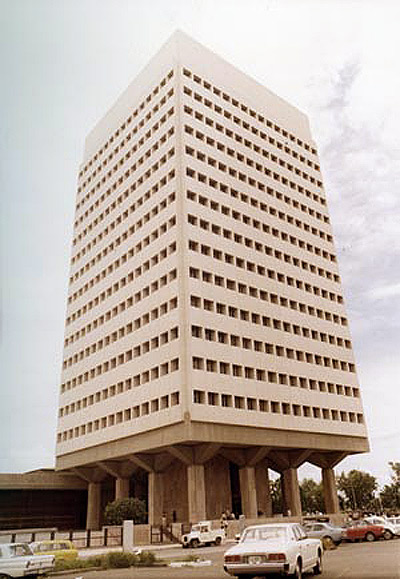 Ramon Magsaysay Center
The Ramon Magsaysay Center (RMC) is an 18-storey building named after and built in honor of the late Philippine President. The edifice was constructed in 1967 following the design of Arturo J. Luz & Associates, Italian-American Pietro Belluschi, and Alfred Yee Associates. It adopted a novel structural system, with pre-cast and pre-stressed concrete beams, floor slabs, and wall panels. It's modeled like a big tree—deep-rooted, and designed to sway with the movement of the ground. The salty atmosphere caused by nearby Manila Bay was also considered for its exterior, which is clad in travertine marble slabs.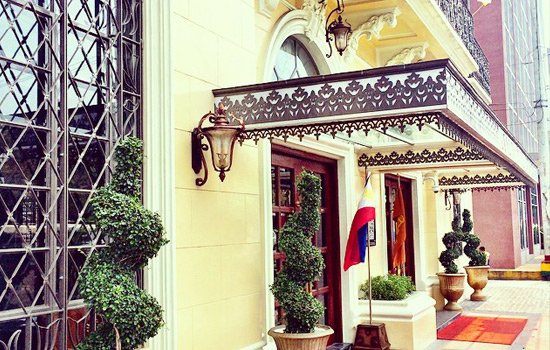 ADVERTISEMENT - CONTINUE READING BELOW
Luneta Hotel
Decreed a National Landmark by the National Historical Commission, the Luneta Hotel is a six-storey building designed by Spanish architect and engineer Salvador Farre in the early 1900s. The hotel exterior displays its standout mansard roof, along with intricately designed grilles and French windows, and detailed stone fixtures. It was restored in 2008, and opened its doors once again in 2014 to give visitors a glimpse of Old Manila in its grandeur.

National Museum
The National Museum as we know it used to be the old Legislative Building, and arguably the best example of Neoclassical architecture in the Philippines. It was intended to become the National Library and was originally designed by American Ralph Harrington Doane, assisted by Antonio Toledo in 1918. When the Philippine Legislature decided to move into the building in 1926, its interiors were redesigned by Juan Arellano (designer of Manila Post Central Post Office and Manila Metropolitan Theater). Some of the building's impressive features are the series of Corinthian columns; the two-storey porch; and the triangular pediment above it with sculptures representing Luzon, Visayas, Mindanao, Law, Education, Commerce, and Agriculture. The legislative branch left the building in 1997, making the National Museum its only occupant. In 2010, the National Museum was declared a National Historical Landmark by the National Historical Commission of the Philippines. 
ADVERTISEMENT - CONTINUE READING BELOW
Also read:
Cityscapes: 10 Beautiful Buildings in Old Manila 
10 Beautiful Old Manila Buildings That No Longer Exist
Photos from the establishments' official websites and Facebook pages; various news articles; Panoramio.com (Calvo Building)
Share this story with your friends!
---
Help us make Spot.ph better!
Take the short survey
Load More Stories