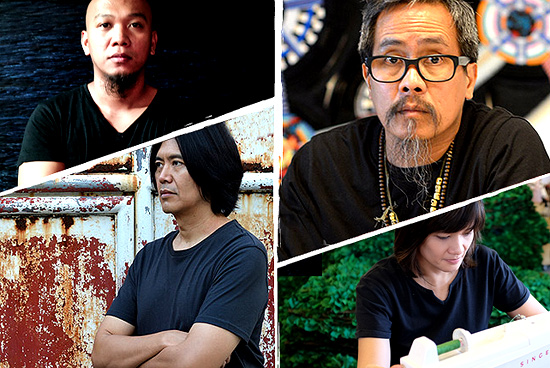 (SPOT.ph) We know you're as excited as we are for Art Fair Philippines 2016. It just keeps getting bigger and more exciting since it started in 2013. And each year, the fair puts the spotlight on artists who are at the heart of the Philippine contemporary art scene—in a mind-blowingly good way. For its fourth edition, there will be eight Special Exhibits featuring Alfredo and Isabel Aquilizan, Mark Justiniani, Martha Atienza, Nona Garcia, At Maculangan, Raffy Napay, Mac Valdezco, and Pamela Yan Santos. To give you even more to look forward to, let's get to know them better.
Also read: Sneak Peek: Art Fair Philippines 2016 is bigger and more exciting than ever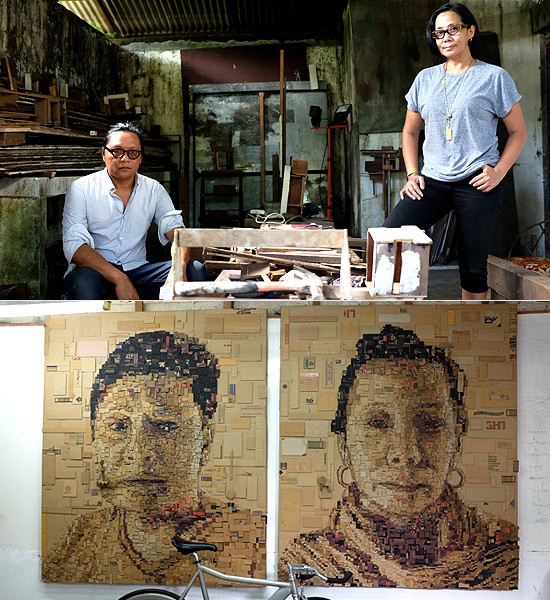 ADVERTISEMENT - CONTINUE READING BELOW
Alfredo and Isabel Aquilizan
This Brisbane-based Filipino husband and wife headline this year's Special Exhibits. The tandem's collaborative activities started with themes revolving around family and community. They have an impressive record of participating in critically lauded art events around the globe including the Sharjah Biennale, UAE (2013), Singapore Biennale (2008), La Biennale de Venezia, Italy (2003) and many others.
What to expect: They pair has been working closely with Mabini artist Antonio Calma for the past eight years and they will transplant his gallery to the art fair.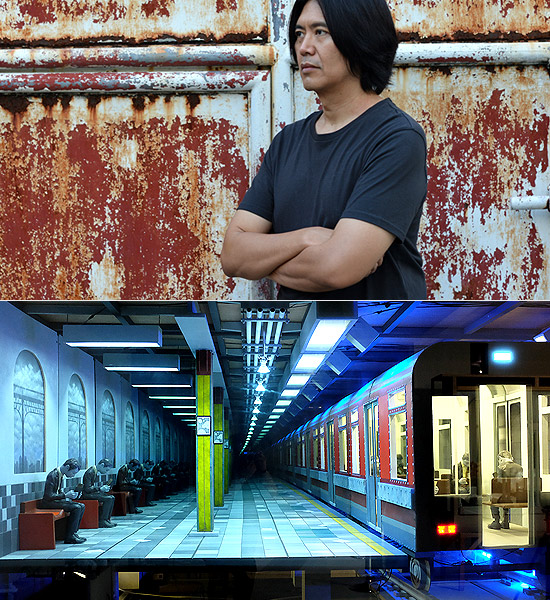 Mark Justiniani
Award-winning artist Mark Justiniani has bagged numerous awards from national art competitions—so many that one would just give up keeping count. In 1994, he was granted the Thirteen Artists Award by the Cultural Center of the Philippines (CCP), given every three years to 13 artists under the age of 40. He rocks at representing Philippine art in various international conferences, workshops, and exhibitions in Japan, Denmark, Australia and the U.S.
What to expect: Showing a piece from his Infinity series, visitors will enter a dark and fascinating space with reflecting mirrors that simulate the precipice of an abyss.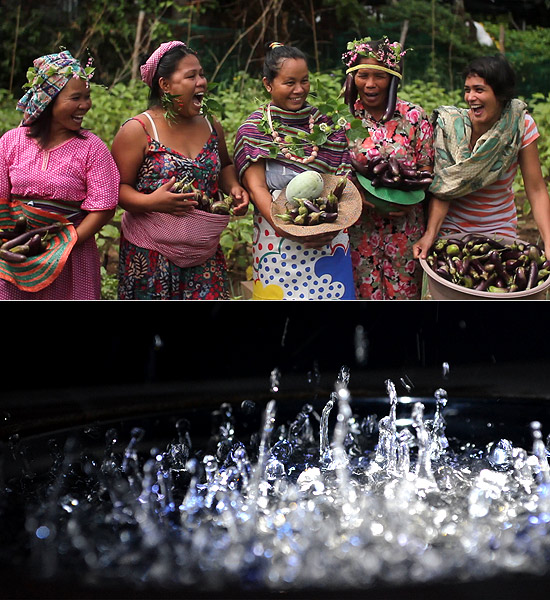 ADVERTISEMENT - CONTINUE READING BELOW
Martha Atienza
Also an awardee of CCP's Thirteen Artists Award in 2015, Martha Atienza has exhibited throughout Europe and Asia. This Dutch-Filipina artist grew up between the Philippines and the Netherlands, and is currently in London for her residency at Gasworks, a non-profit contemporary visual art organization.
What to expect: The artist will feature a large-scale installation of a gripping image of the sea. Water is an obsession for Atienza, who hails from a family of seafarers from Bantayan, Cebu.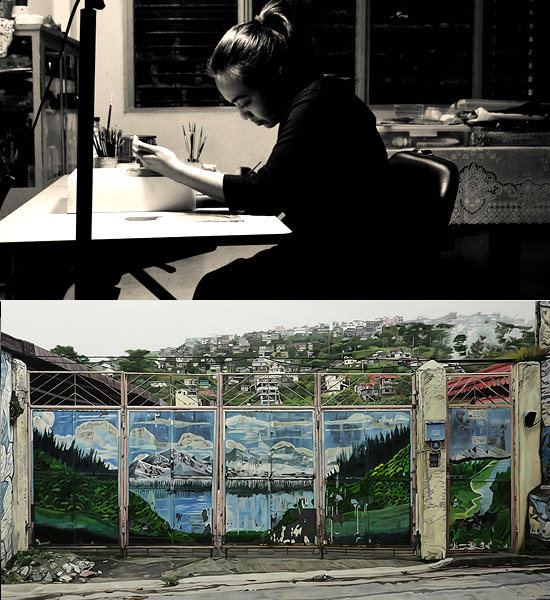 ADVERTISEMENT - CONTINUE READING BELOW
Nona Garcia
Nona Garcia is an award-winning artist (okay, most of them are) known for her representations of austere realism. In 2003, she was a recipient of CCP's Thirteen Artists Award; in 2000, she was the grand prize winner of the Philip Morris Group of Companies ASEAN (Association of Southeast Asian Nations) Art Award in Singapore.
What to expect: Garcia presents an exploration of subjects transformed into serial landscapes.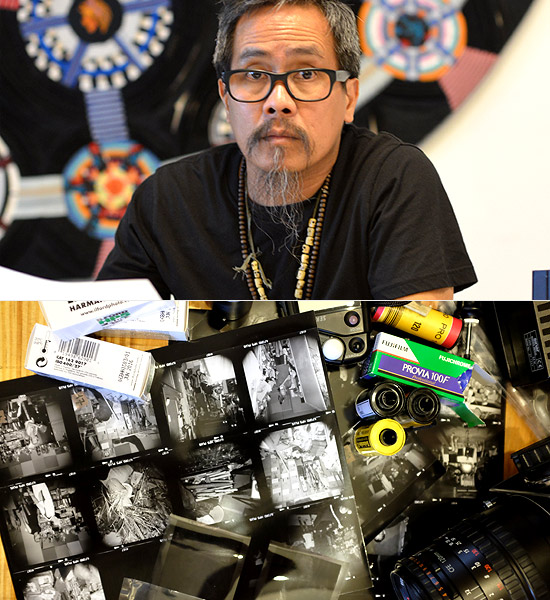 ADVERTISEMENT - CONTINUE READING BELOW
At Maculangan
For the first time, the fair features a photographer. First-rate photographer and visual artist At Maculangan is one of the most sought-after and respected photographers in Manila and is a regular contributor for Manila's top publications. He has an established rep as an art and culture photographer particularly for documentation of contemporary art, artists, and exhibitions. Here's a little trivia: When his hands aren't busy taking photos, he likes to "make good use of them" by cooking!
What to expect: He presents a suite of photographs, portraits of two Foley artists (those who create or recreate sound effects for movies) as they thread together the sounds for a boxing match.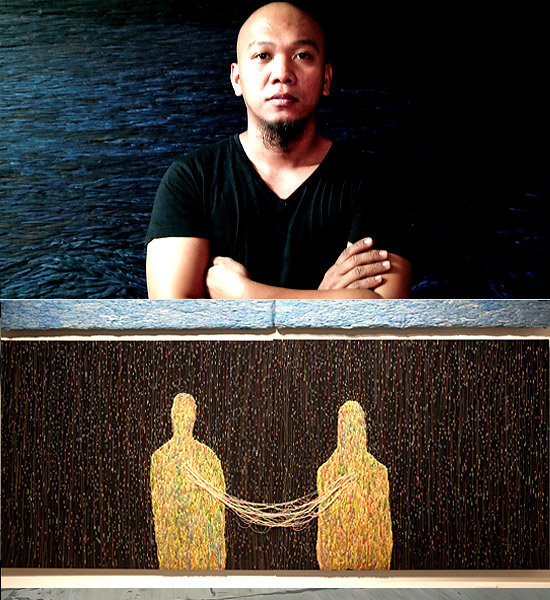 ADVERTISEMENT - CONTINUE READING BELOW
Raffy Napay
2013 Ateneo Art Awards winner Raffy Napay spent one spring in England as the year's recipient of the Liverpool Hope University residency grant. Stitching, tufting, and weaving thread and scrap fabric onto canvas are his signature artistic practices. He's also a recipient of Florence Biennale's Lorenzo il Magnifico Award.
What to expect: By sewing threads onto canvas, Napay explores the potential of craft materials and tools as a medium to communicate.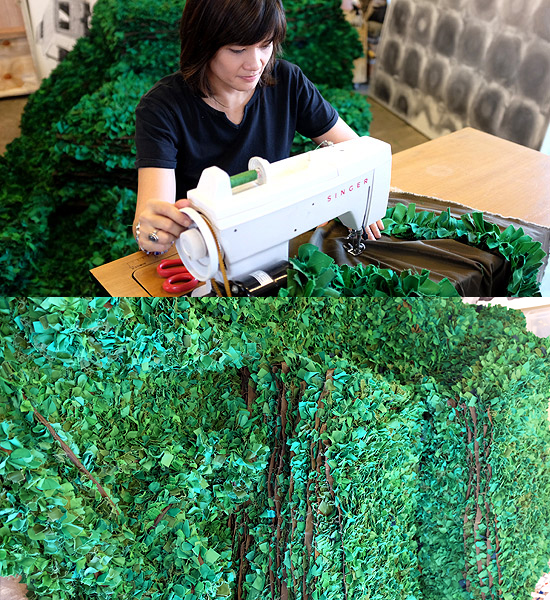 ADVERTISEMENT - CONTINUE READING BELOW
Pamela Yan-Santos
Pamela Yan-Santos won first prize in the print category of the 1993 AAP Annual Art Competition—and she was still a student back then! From 1997 to 2000, Santos taught studio art courses at the UP College of Fine Arts. She was granted the CCP's Thirteen Artists Awards and was one of the 12 shortlisted artists for the Ateneo Art Awards in 2009.
What to expect: Her installation offers a shelter for anyone who wishes to get some peace and quiet from art and desires a level of comfort.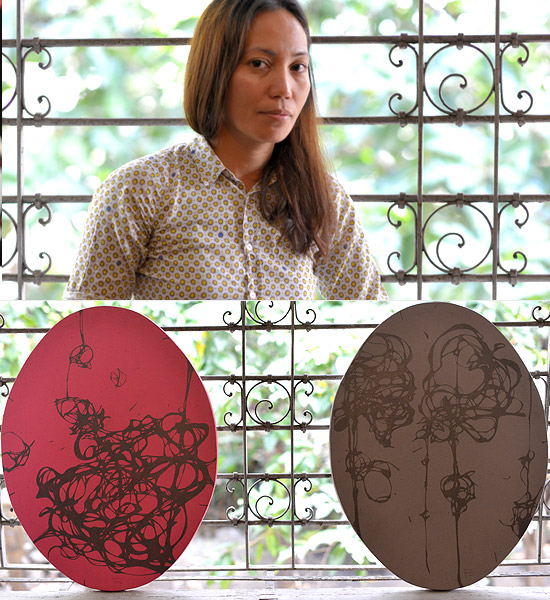 ADVERTISEMENT - CONTINUE READING BELOW
Mac Valdezco
This year, the Karen H. Montinola Selection's featured artist is sculptor Mac Valdezco. Her previous exhibits include Metaforms in Avellana Art Gallery (2002), Elemento: Pangunahing Udyok III at Surrounded by Water Gallery (2001), and Ang De-Latang Pinoy—Yes, the Filipino Can at Hiraya Gallery (1996). If you've ever seen her work, we're sure you were anything but underwhelmed.
What to expect: Valdezco will feature creations made with factory-produced materials from Divisoria, small cottage industries, and home-based businesses located in the vicinity of her studio in Cavite and in her gallery in Pasay.
Stay tuned as we feature more of these artists' bright minds as we move closer to the Art Fair Philippines 2016!
Also read: Sneak Peek: Art Fair Philippines 2016 is bigger and more exciting than ever
Art Fair Philippines 2016 is happening from February 18 to 21, 10 a.m. to 9 p.m. at 5/F to 7/F The Link, Ayala Center, Makati City. For more information, visit Art Fair Philippines' website.
ADVERTISEMENT - CONTINUE READING BELOW
Share this story with your friends!
---
Help us make Spot.ph better!
Take the short survey
More Videos You Can Watch
Load More Stories