(SPOT.ph) The first thing you'll notice about Binary by Luis Antonio Santos at MO_Space Gallery is that the entire exhibit is made up of just two colors: black and white. There's a painting that spans the wall which bears an image of a carpet. It's silk-screened over a base of acrylic and spray paints on canvas. The carpet's black floral pattern appears again in another artwork, and then you'll find several works of art with similar forms of silk-screened wire fences. The show, which runs until July 31, is a continuation of Santos' previous exhibits: Measuring Distance at Silverlens (which put him on the shortlist of the 2015 Ateneo Art Awards) and Index at Finale Art File.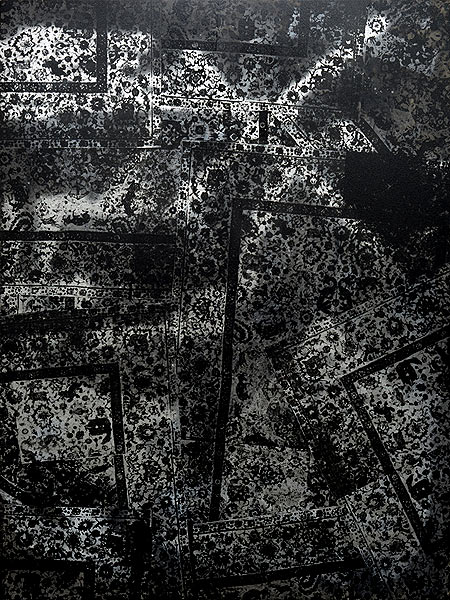 ADVERTISEMENT - CONTINUE READING BELOW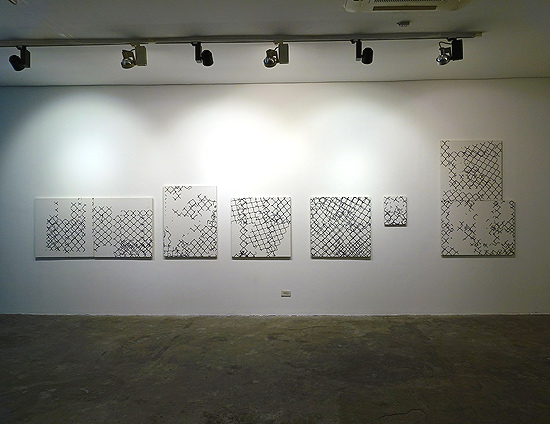 The carpet pattern is from a Persian rug that is part of the collection of the Metropolitan Museum of Art in New York. He got hold of that image when he found a 1920s book that was scanned and uploaded onto an online archive database. Though the carpet has a rich history and culture, that background got lost when it was passed down from one generation to the next, until Santos got his hands on them. "I am detached from that context," he said. "This shows that even if you document something, through time, the meaning and context can be changed." He also likened this to the process of photocopying an image. When you continuously copy an image, the succeeding ones will pale in comparison to the original.
ADVERTISEMENT - CONTINUE READING BELOW
Recommended Videos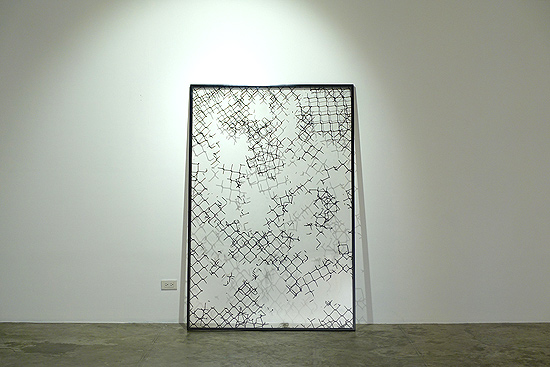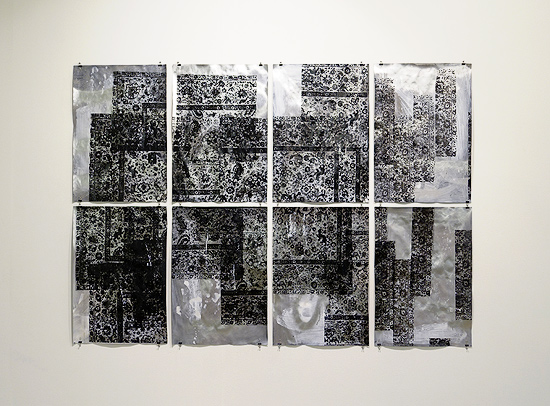 ADVERTISEMENT - CONTINUE READING BELOW
The deterioration of images stands for Santos' fear of losing his memories. This feeling is personal for the artist as he has seen how his grandfather suffered from Alzheimer's disease. "Sometimes he wakes up in the middle of the night and he thinks he's in a different era," he said. His grandfather's state saddens and scares him. What if that happens to him someday?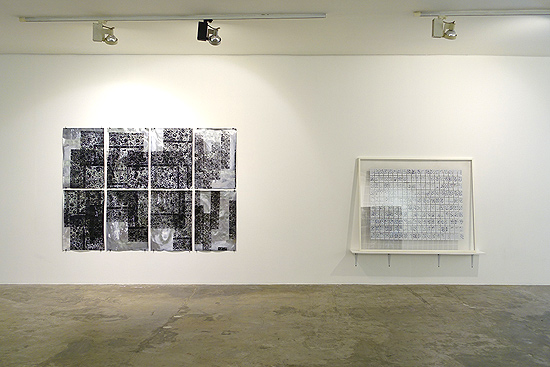 ADVERTISEMENT - CONTINUE READING BELOW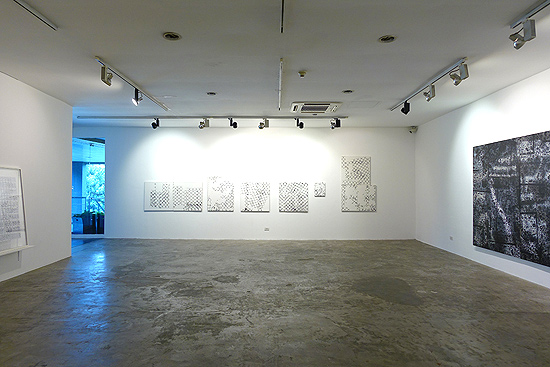 Though repetition can degrade, his exhibit also shows its power. This is seen in Santos's use of wire fence patterns, which he repeatedly silkscreens on canvas, on an acrylic sheet, and then printed as Instax photographs. Though made from different materials, the artworks are linked by one process. It starts with silk screening the fence patterns, then pieces of paper are used to cover certain parts of the acrylic surface. The fence is silkscreened partly on the acrylic sheet and partly on the paper. The artist then removed the papers, which revealed blank spaces beneath them. He then took photos of these papers and printed them as Instax photographs. He gathered the photos and framed them, thereby creating another artwork.
ADVERTISEMENT - CONTINUE READING BELOW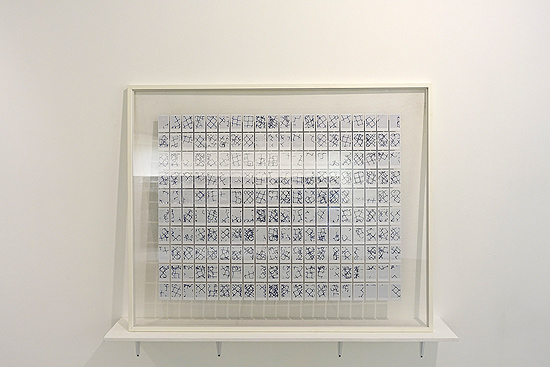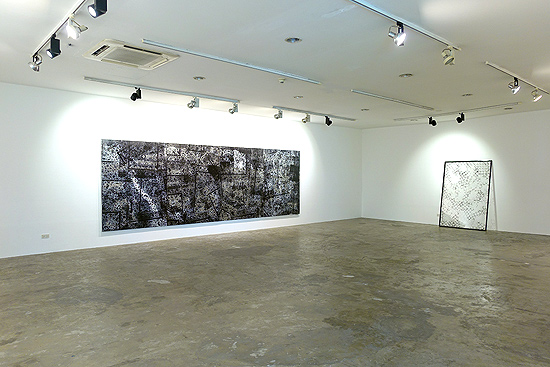 ADVERTISEMENT - CONTINUE READING BELOW
As to what made him gravitate toward fences, he said that they are made of simple lines but one can create complex shapes. Even if he is screen-printing the image again and again, each new print has slight deviations from the previous ones. He likens this to rumors or oral history where information passed to different people can evolve or completely change. He also sees similarities with the binary language of computers, which are formed with only ones and zeroes, and yet they can create sophisticated systems. "Repeating the same image can create a visual language," he said.
MO_Space Gallery is at MOS_Design Building, 9th Avenue, Bonifacio High Street, Bonifacio Global City. For more information, visit the MO_Space website, Facebook page, and Instagram.
Photos courtesy of Luis Antonio Santos
Share this story with your friends!
---
Help us make Spot.ph better!
Take the short survey
Load More Stories