(SPOT.ph) It's less than a month before the much-awaited Art Fair Philippines 2018; have you gotten your tickets? Tens of thousands of guests are expected to come during the four-day affair, and it will no doubt be a celebration of Philippine art.
We talked to some of the people involved in the Fair, including the Art Fair Philippines organizers, Galerie Joaquin director Jack Teotico, and Silverlens Gallery co-owner Rachel Rillo, for some expert tips on how best to enjoy the art-fair experience—and how to make sure you don't make it less enjoyable for everybody else.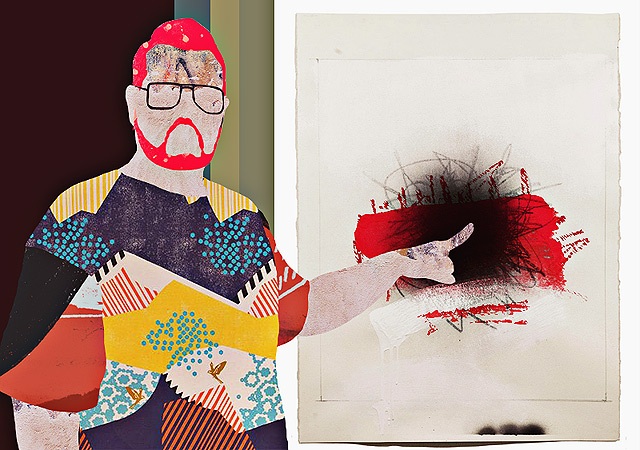 ADVERTISEMENT - CONTINUE READING BELOW
Do not touch the artwork.
This seems to be plain common sense, but some viewers have a tendency to be curious about the texture of a painting and can't help but put their fingers on the canvas. Touching a work of art can have a range of different effects, like causing physical and chemical changes on the artwork's surface or depositing dirt you may not see. Unless the piece is interactive or a sculpture, just don't do it. 
Take a few steps back before viewing any piece of art.
Art Fair Philippines organizers point out that standing too close to the artwork may cause potential damage or obstruct the view of others. Plus, it's always best to see the piece as a whole before zooming in on the details.
Remember: No food and drinks around the artworks.
Accidents happen, and unintentionally sloshing water or wine on an abstract painting is actually pretty heartbreaking. If you find yourself getting hungry or thirsty while taking in all the art, consider it a cue to take a break at the fair's on-site café.
ADVERTISEMENT - CONTINUE READING BELOW
Recommended Videos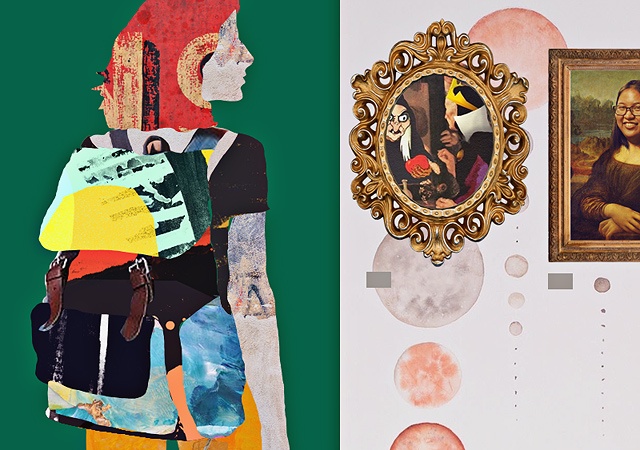 Avoid bringing bulky bags and backpacks.
Don't be that guy who's bumping into people or things with his huge bag. It's an art fair, not a hiking trip. But if it can't be avoided, you may deposit your things at the third-floor bag deposit area of The Link.
ADVERTISEMENT - CONTINUE READING BELOW
Don't hog the space.
"The art fair is a commercial endeavor but viewing the art work is absolutely free and should be an enjoyable experience, so please do not hog the art for selfies and such. Just step back, look at it, think about how you feel about it, think about what the artist is trying to say, and move on," Rillo explains.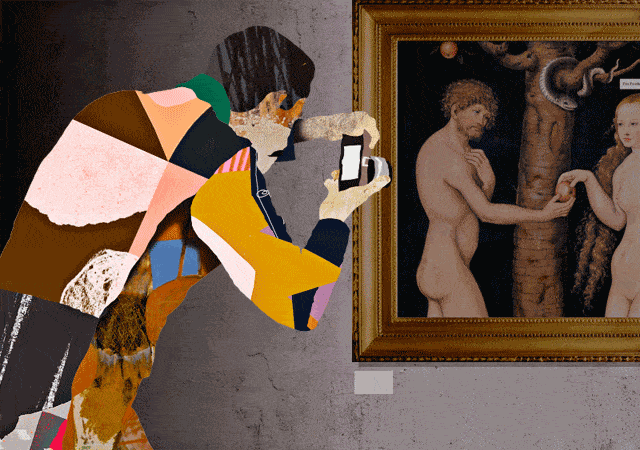 ADVERTISEMENT - CONTINUE READING BELOW
No flash photography.
Taking photos is allowed, but doing it with a flash isn't. Too much light may damage the artwork, and the arrangement of spotlights inside a gallery is carefully planned for a reason.
Talk to and learn about the artists.
The art fair is a once-a-year festival where it's okay to geek out on painting techniques, brush strokes, cultural contexts, and eccentricity of going about an artwork. If you're lucky, the artist or curator of the piece you're eyeing is just around waiting for you to ask for details. "If you find something interesting and want to know more about a piece or an artist, ask a gallerist," Rillo adds.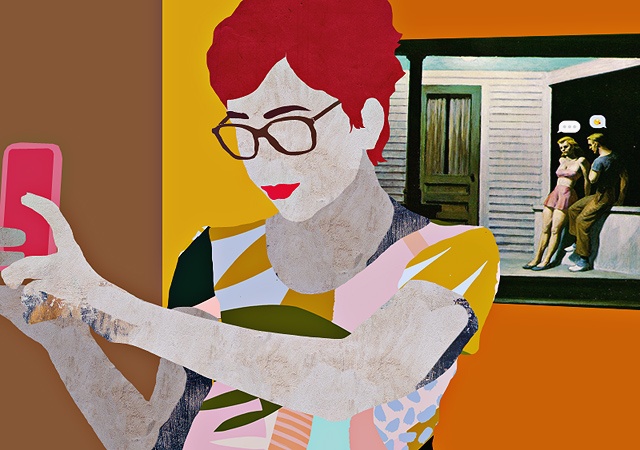 ADVERTISEMENT - CONTINUE READING BELOW
Don't just use the artworks as backdrops for your OOTD.
Sure, you're doing the Philippine art landscape a favor by getting the word out about the art fair in your social-media accounts. But you may want to think twice about going if your main objective is a photo op rather than to learn about art.
Dress appropriately.
"The artist and the gallery go out of their way to prepare the venue, frame the artworks properly, curate the show, invite guests of honor, and prepare a brochure catalogue—so giving the exhibition due respect is only proper," Teotico says. Save the flipflops and short shorts for the beach.
Don't talk about how terrible a work of art is while inside the gallery or fair.
You may not like it, but the artist—who might be within earshot—worked day and night on the piece you may be talking trash about. Of course, constructive criticism is always welcome, but it's best to approach the artist privately about your thoughts on his work, if you feel that strongly about it. You may even change your mind once you learn more about the reasons behind it.
ADVERTISEMENT - CONTINUE READING BELOW
Art Fair Philippines 2018 is from March 1 to 4 at The Link, Parkway Drive, Ayala Center, Makati City. Tickets, priced at P350, are available through Art Fair Philippines' website.


Share this story with your friends!
---
Help us make Spot.ph better!
Take the short survey
Load More Stories