This Exhibit Proves That Movie Posters Can Be Works of Art
Catch the show until June 9 at the UP Vargas Museum.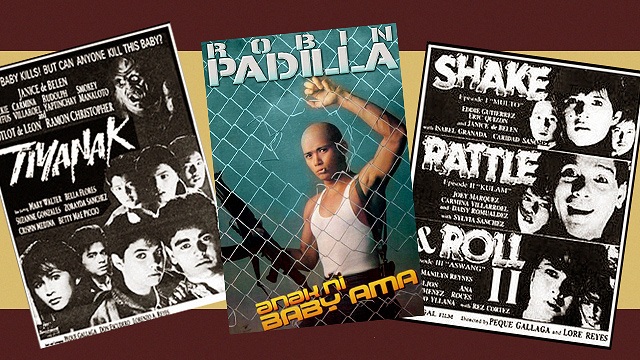 (SPOT.ph) At first glance, it might not make a lot of sense that the film poster for Shake, Rattle & Roll II (1990) is displayed in the same museum where classic oil paintings by masters like Juan Luna and Fernando Amorsolo hang. After all, pop culture and high-brow art don't mix, right?
That's exactly the question that Vic Delotavo's Posters for Philippine Cinema asks readers to think about. While it is fun to walk through the museum while remembering the different movies of your childhood, the exhibit is also saying something important about elitism in the art world. Unlike traditional shows where an artist creates a collection of work in response to or reflecting on a statement they have in mind, this exhibit is curated from 40 years of work that was never intended to be in a museum. Instead, they were made for malls, billboards, and the backs of newspapers as advertisements of productions by local studios like Regal Entertainment, Viva Films, and Seiko Films. By displaying the collection at the University of the Philippines' Vargas Museum, Delotavo and the curators at ARCHIVO 1984 are challenging the notion that there is a natural divide between what is meant for the masses and what is thoughtful, engaging, and worth celebrating.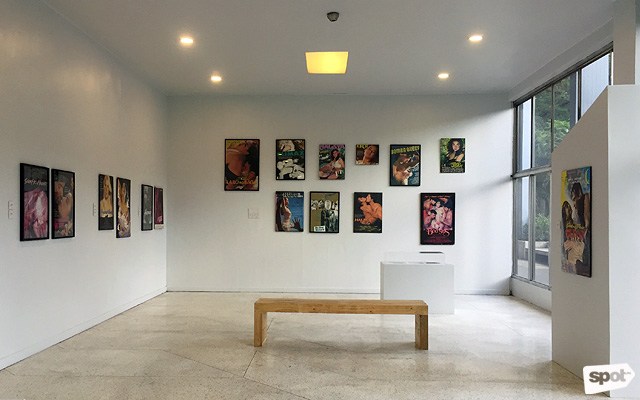 ADVERTISEMENT - CONTINUE READING BELOW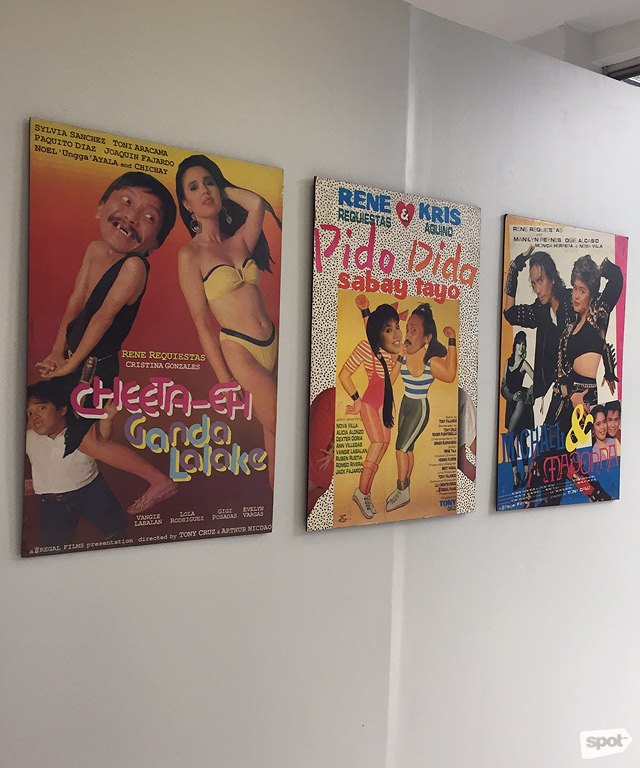 CONTINUE READING BELOW
Recommended Videos
And sure enough, placing posters for slapstick comedies like Cheetah-eh: Ganda Lalake? (1991) in the context of an art museum, encourages the audience to scrutinize the work as art. That is, to look closer at the communication and technical skills that go into each individual piece, as well as the body of work as a whole. In their natural environment, these posters interact with people who have one thought: Do I want to see this movie or not? But in the museum, audiences examine the layout, color, font style, and other information on the poster more deeply.
As a result, what used to be just another Rene Requiestas movie poster becomes what Delotavo calls a "visual telegram." Just as with a telegram, the artist uses a very limited space to communicate a clear sentiment and story. With Cheetah-eh: Ganda Lalake?, audiences get on one half of the poster, a bikini-clad woman in an alluring pose; and on the other half, a little person carrying a grinning, toothless man on his shoulders. The juxtaposition of "sexy love interest" and "goofy duo" immediately communicates a comedy with tons of hijinks. That the toothless man is wearing a Flinstone-style garment indicates a fantastical storyline; while his unnaturally enlarged head, which draws the eye away from the deep cleavage of the woman, shows who this story is really about.
ADVERTISEMENT - CONTINUE READING BELOW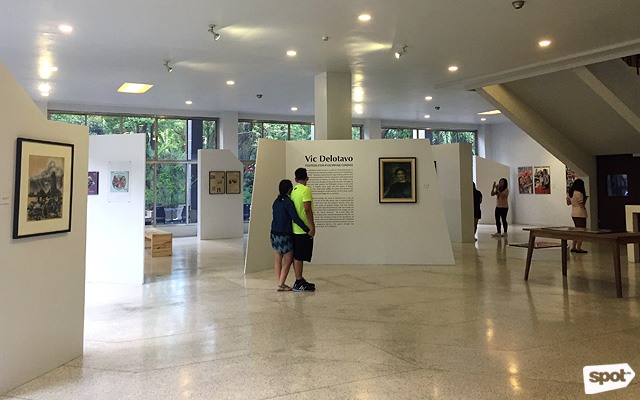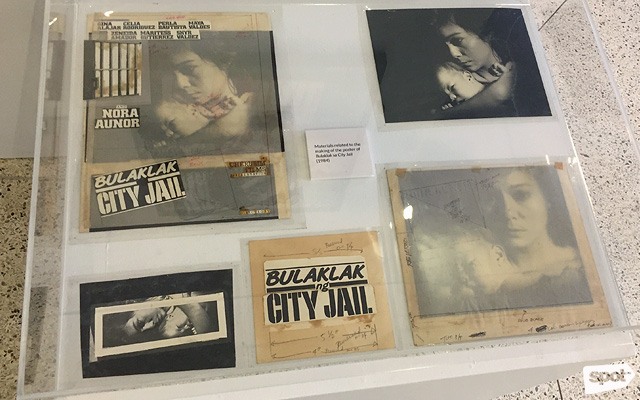 The same deliberate decision-making goes into the elements of each poster, whether it is for a thriller, melodrama, or teen romance. In fact, the creative process behind each poster is also on display at the Vargas Museum. Throughout the space are glass enclosures showcasing the pre-Adobe Photoshop materials Delotavo used to crop, paste, vector, and lay out his posters—amazingly, they're all rendered by hand. To see the old school graphic design alone is enough reason to visit the exhibit.
ADVERTISEMENT - CONTINUE READING BELOW
But even those who aren't design junkies will find Posters for Philippine Cinema to be a nostalgic and accessible show. Not only does it provide audiences with a unique timeline of Philippine interests and values, it also shows us that—high-brow or low brow—local culture matters and is worth preserving and examining.
Vic Delotavo's Posters for Philippine Cinema runs until June 9 at 1/F Jorge B. Vargas Museum and Filipiniana Research Center, University of the Philippines - Diliman, Quezon City. For more information, follow UP Vargas Museum on Facebook.
Share this story with your friends!
---
Help us make Spot.ph better!
Take the short survey
Load More Stories