(SPOT.ph) Whether we like it or not, our past always has something to do with our present. Love kids? You probably grew up with a big, extended family. Afraid of deep water? It's possible you met an accident as a child. These is all speculation, of course, but two artists—Denver Garza and Kelli Maeshiro—hope to make sense of their present by reflecting on their past. Their respective exhibits, Default Paradise and Waving Goodbye to Me, are currently on view at Mono8 Gallery in Manila until March 30.
Luminous masks, veils, and fabric play the centerpiece of Garza's show. Apart from these glow-in-the-dark objects, a video is projected on a wall, showing members of his family going about their day while wearing the masks and prop-like pieces. It's as if you're in a science fiction movie—in a parallel world where everything seems more vivid.
ADVERTISEMENT - CONTINUE READING BELOW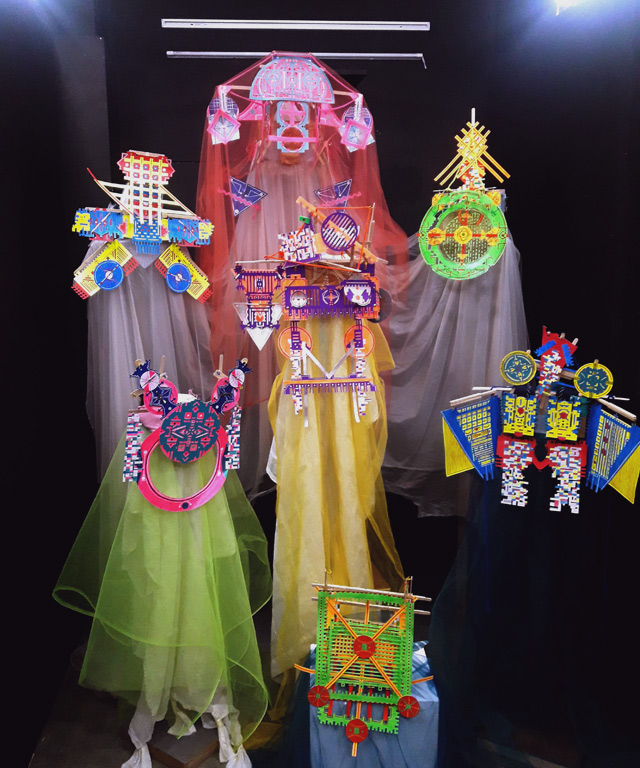 This otherworldly portrayal of his home springs from Garza's processing of his emotions, and the realization that his nuclear family serves as constant influence on his art. Though the art pieces and video clip appear to be random, they are, in fact, carefully planned specific representations of his father, mother, and siblings. It's a close look at the artist's identity and his introspection on the people with whom he shares his DNA.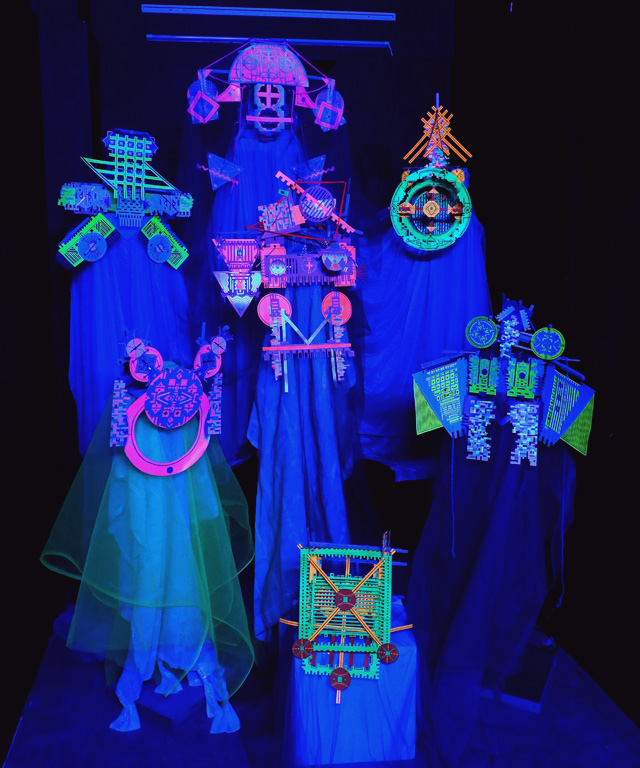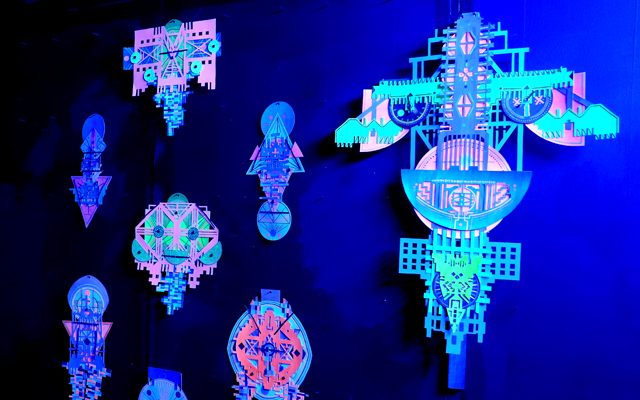 ADVERTISEMENT - CONTINUE READING BELOW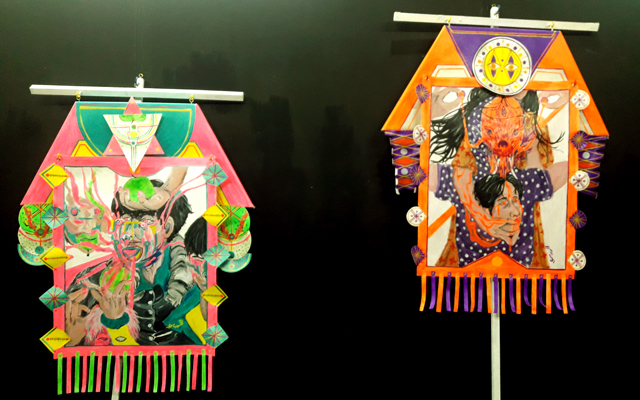 Garza looks back on emotional touchpoints from his childhood, using these as points of reference in his search for happiness—and isn't this something that we have all done, at certain times in our lives? 
ADVERTISEMENT - CONTINUE READING BELOW
On the other hand, whimsical paintings of women with their backs turned away dominate Maeshiro's exhibit. Waving Goodbye to Me looks at how one reconciles an unknown past with societal pressures to form one's identity. Born in Japan and later adopted by a Japanese-American family in Hawaii, the artist explores how one's origin story can be a way of succumbing to an expected narrative.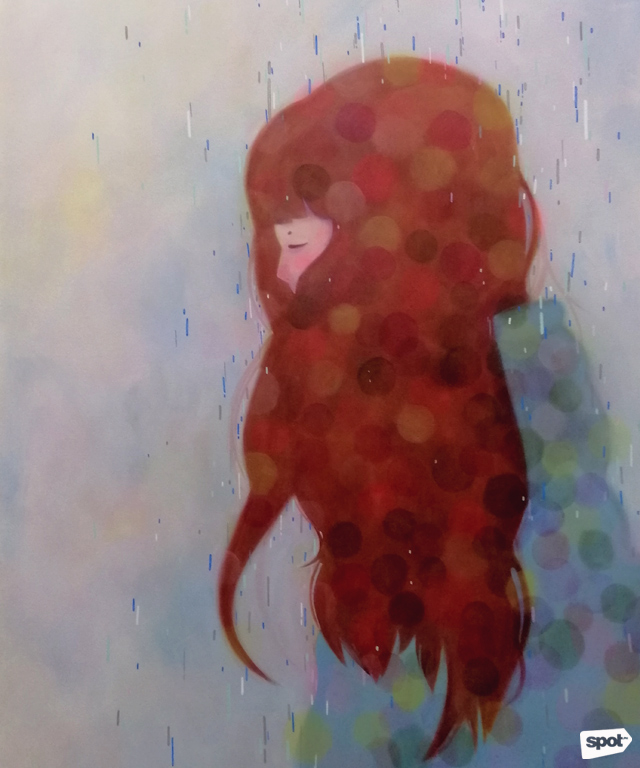 ADVERTISEMENT - CONTINUE READING BELOW
This is especially true, not only with Maeshiro's personal story, but also with society's expectations and stereotypes of women. And so, the show becomes larger than her personal predicament of rejecting the assumptions based on one's origin.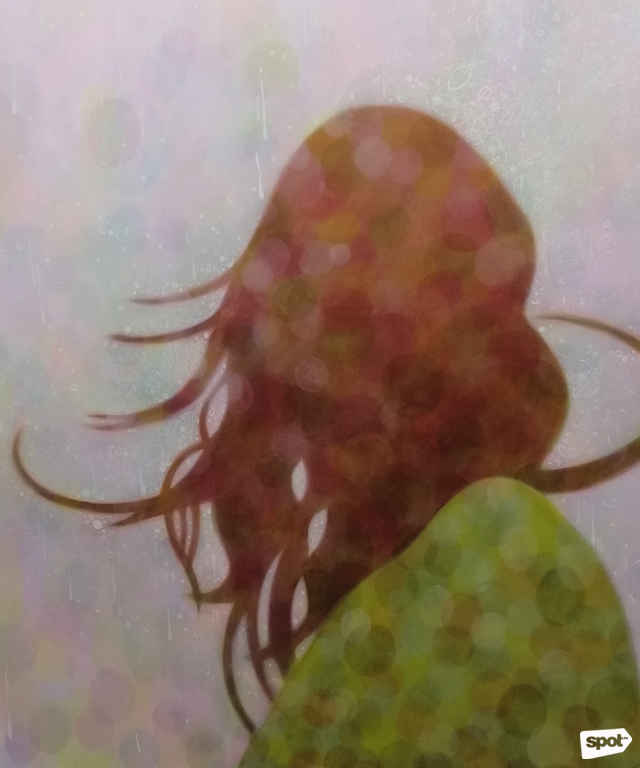 ADVERTISEMENT - CONTINUE READING BELOW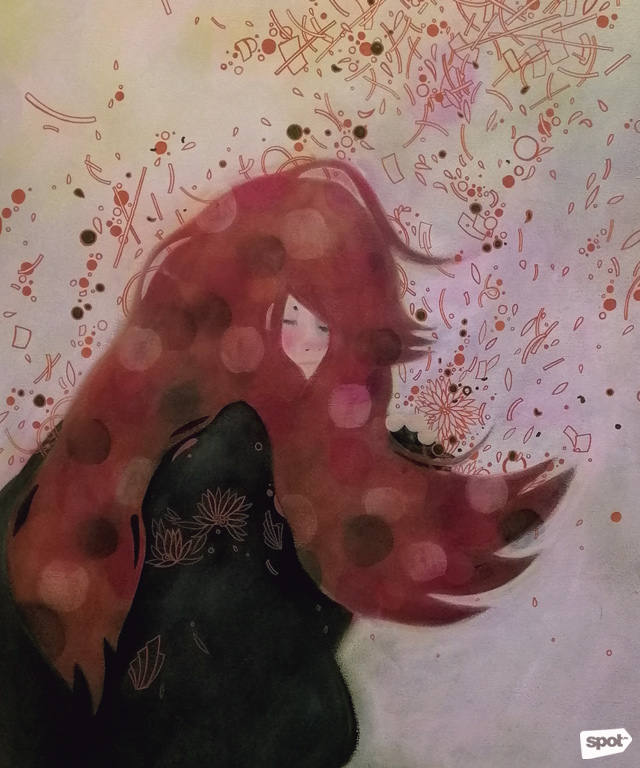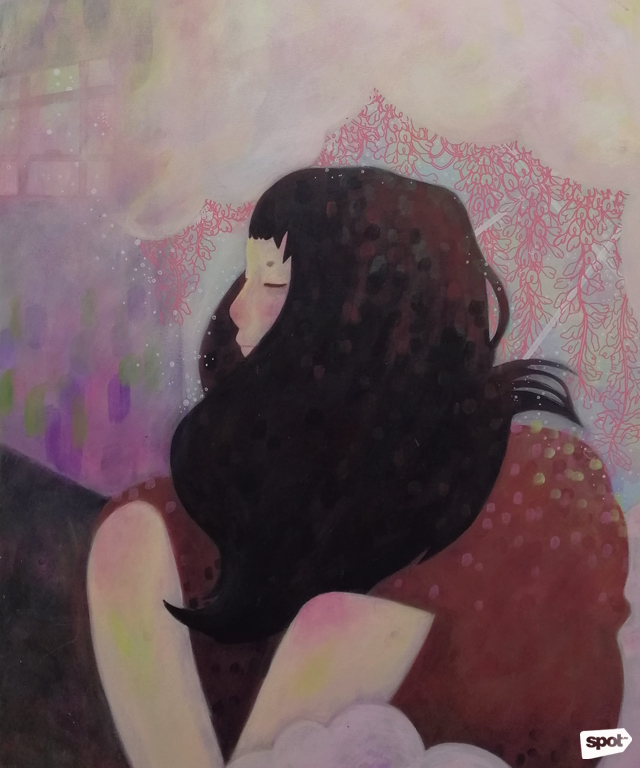 ADVERTISEMENT - CONTINUE READING BELOW
Maeshiro's grandmother, who is a traditional Japanese doll-maker, provided the kimono patterns that Maeshiro used for her work, and that choice in itself plays a significant part in her exhibit. To take something from tradition and politely refute or change it; to defy convention with a sure sense of who you are and how you would like to be perceived—isn't that something that we all strive to do?
Default Paradise and Waving Goodbye to Me run until March 30 at Mono8 Gallery, 1335 A. Mabini Street, Malate, Manila. For more information, visit Mono8 Gallery's website.
Share this story with your friends!
---
Help us make Spot.ph better!
Take the short survey
More Videos You Can Watch
Load More Stories