We've said it before and we'll say it again—a woman's clothes should never be considered a sexual invitation. While the Philippines is considered one of the top countries when it comes to gender equality, gender-based violence is still prevalent, and sadly, many still subscribe to the mindset that a woman's appearance is to blame for any form of harassment or assault. In fact, one may say that the #MeToo movement did not exactly fly in the country, which almost does not come as a surprise as many survivors are still too frightened to come forward and share their story.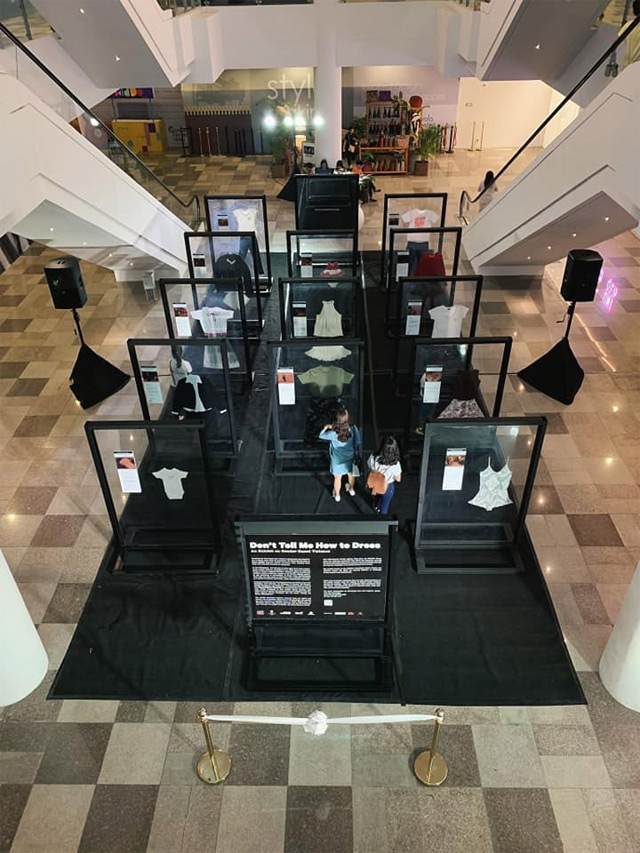 ADVERTISEMENT - CONTINUE READING BELOW
This situation was discussed in a recent fika held at the home of Swedish Ambassador to the Philippines Harald Fries. The ambassador has been known to be a staunch supporter of the #MeToo movement, and is one of the movers behind the #RespetoNaman campaign. One of its projects is an exhibit titled Don't Tell Me How to Dress, which displays the clothes worn by girls and women who were sexually harrassed and assaulted. It discusess that it's really not what a person wears that causes harassment, but the person committing the crime. The social-media campaign was launched by former Miss World Thailand and Asia's Next Top Model host Cindy Bishop in 2018.
"I thought that Sweden was a pretty good country when it came to gender equality. But look what happened when #MeToo came a year and a half ago-suddenly, thousands and thousands of testimonials appeared on the Internet, telling us how many bad things are happening in Sweden in the work place, not the least," Fries noted. "Perpetuators are technically men in power and positions. In Sweden we have a huge problem, so we have to deal with it, too. And [the Philippines] also has a problem. Maybe we can learn from each other."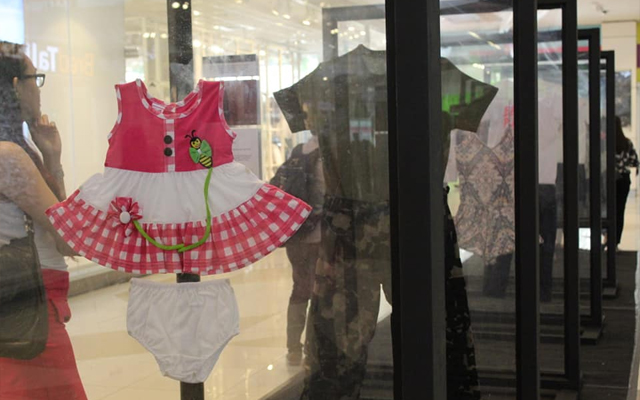 Aside from the Embassy of Sweden in Manila, the campaign is also backed by the Office of the Vice President Leni Robredo, UN Women, SPARK! Empower, Terre de Hommes, Girls Advocacy Alliance, and Para sa Sining.
ADVERTISEMENT - CONTINUE READING BELOW
Vice President Spokesperson Ibarra Gutierrez III shared that gender-based violence has always been one of the issues close to the heart of Robredo.
"The Vice President is on record as having stated that women's empowerment does not only talk about issues involving providing women with livelihood or giving them economic opportunities, but equally important is creating a communal space, a community space, where they can feel safe."
"It's something very personal to the Vice President. I don't know whether it is something of common knowledge, but when she was a public interest lawyer working for a SALIGAN Center—Sentro ng Alternatibong Lingap Panligal—in Naga, one of the main types of cases that she handled were really cases involving gender violence. Victims of domestic violence, victims of battering, these were the clients that she took on as a public interest lawyer."
Aside from educating women and men about this sad and alarming reality, the campaign is also a solid reminder to judges, legislators, and law enforcement agencies that it is never right to blame the victim.
ADVERTISEMENT - CONTINUE READING BELOW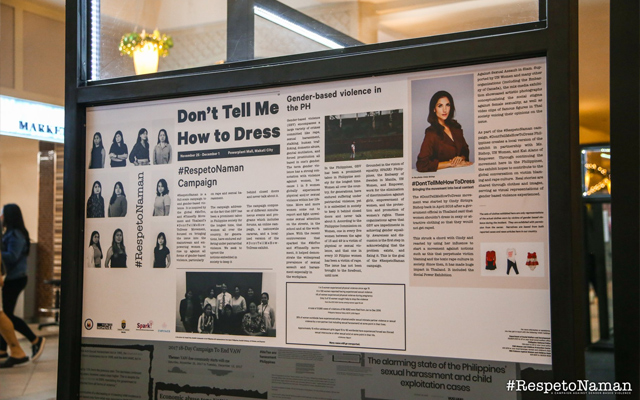 "The real issue here is that a lot of people in the justice system and also in our legal framework don't know that the law was actually changed in 1997," explains Empower founder Kat Alano. "A law used to state that rape is a crime against chastity, and now our law states that it's a crime against human rights. And they have no briefings on this, no mandatory briefings in the [Department of Justice] or the justice system.
ADVERTISEMENT - CONTINUE READING BELOW
"So a lot of lawyers and judges, they're still ruling cases based on the old law-which is a big flaw for us, because that means we have something like a three-percent conviction rate for rape across the country. You know, it's like going to a bank where people don't know how to count. How do you go to a justice system where people don't know the law?"
While a lot of work still needs to be done, the campaign is a good way to put the message forward. SPARK! Executive Director Maica Teves said in a press release, "Now, more than ever, is the time to shift the narrative, end victim-blaming, and call respect for women not because of what they wear or how they act, but by virtue of their being human."
Don't Tell Me How to Dress is making a few stops in Cebu, specifically at the Ayala Center in the city's capital from July 18 to 31 and at the University of San Carlos from August 1 to 18.
ADVERTISEMENT - CONTINUE READING BELOW
For more information, follow RespetoNaman on Facebook.
This story originally appeared on Femalenetwork.com. Minor edits have been made by the editors.
Share this story with your friends!
---
Help us make Spot.ph better!
Take the short survey
More Videos You Can Watch
Load More Stories