(SPOT.ph) Colors are more than just wavelengths of light reflected off an object. Whether we do it consciously or not, we ascribe different meanings and emotions to colors—red for love, black for mourning, and yellow for joy. This allows hues to take on different symbolisms and represent a multitude of ideas when we perceive them on objects. Guest curators Carlomar A. Daoana and Fr. Jason Dy, S.J. explore this phenomenon extensively in the exhibit Yellow Ambiguities, which is currently on view at the Ateneo Art Gallery in Quezon City until January 5, 2020.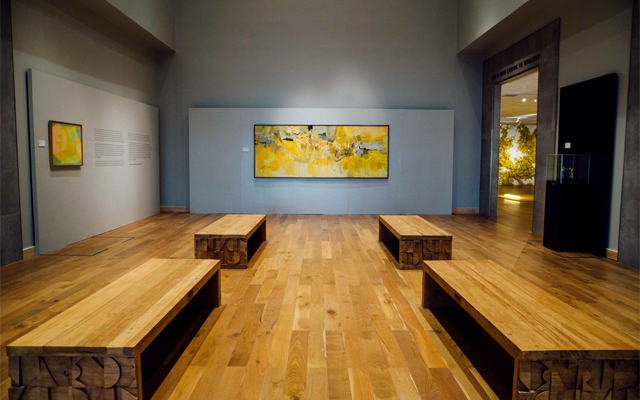 ADVERTISEMENT - CONTINUE READING BELOW
As its name suggests, the exhibit traces the presence of the color yellow throughout the annals of Philippine history. It's no secret that yellow is a contentious color for Filipinos, with its close ties to politics, but the exhibit seeks to liberate it from these usual associations.
Yellow Ambiguities is divided into five different sections,  each exploring a distinct manifestation of the color yellow. The first section, "Properties and Surfaces," demonstrates the use of the color yellow in the cultural context, such as in a gold funerary mask, a collection of native fabrics, and a set of pigments.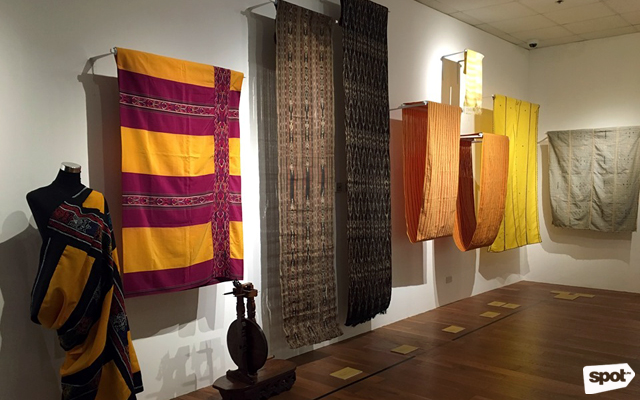 "Halos and Illuminations," the exhibit's second section, reveals the prevalence of the color in religious iconography. This segment considers the color's association with the image of the Blessed Virgin Mary and a symbol of divinity and creation. At the center of this section is a meticulously detailed statue of Our Lady of Peñafrancia that is draped in golden and glistening robes. The statue is surrounded by more recent and modern works that adopt religious symbols, like Edgar Talusan Fernandez's "Sining Kalayaan" and Norberto Roldan's "Archangel."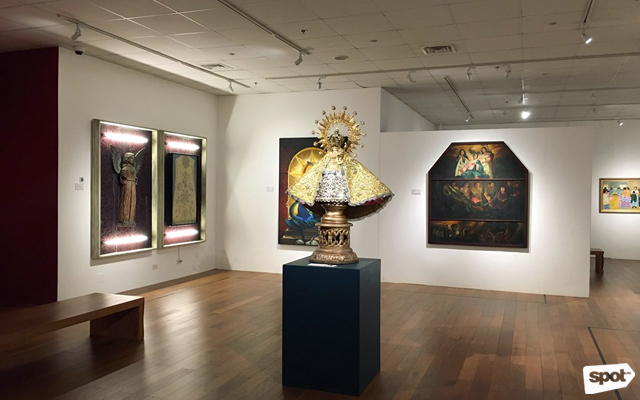 ADVERTISEMENT - CONTINUE READING BELOW
The following room, "Illness and Struggle," documents the color's most recognizable use: as a symbol of "political power and its attendant ideology, of hope and of the failure of such hope," according to the section's corresponding exhibit text. The section surveys the color yellow in conjunction with the varying changes to the socio-political climate of the country.
The exhibit's fourth section is "Forms and Ideas," which showcases the ways in which yellow has served as a bedrock for experimentation, abstraction, and innovation. This part features several works of art that utilize non-traditional media. The most striking of which is Mars Bugaoan's "Nomadic," a massive mural that resembles an archipelago made of yellow plastic. When viewed up close, it looks as if dried out moss or fungus has consumed an entire wall of the gallery.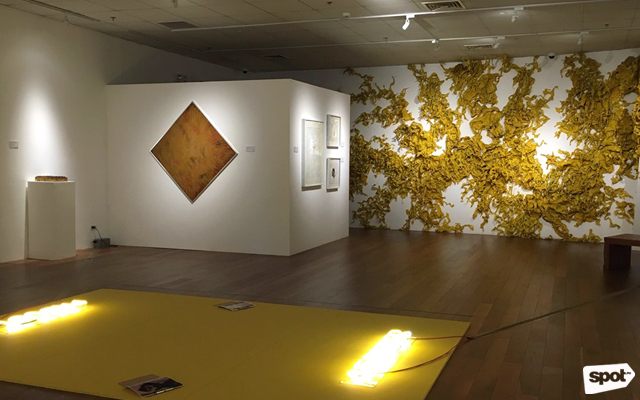 ADVERTISEMENT - CONTINUE READING BELOW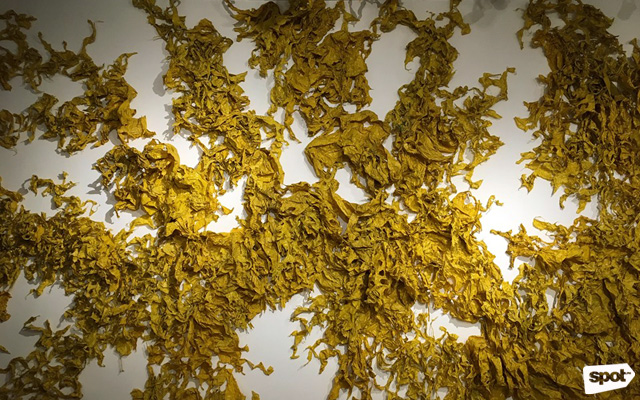 The "Tropics and Heat" section rounds out the exhibit. It examines the color yellow found in our natural and urban landscapes that are captured in the form of paintings, photographs, and video installations. MM Yu's "Pantone Yellow" encapsulates this segment of the exhibit perfectly. The collection of photographs pinned to a corkboard include commonplace objects we might stumble upon anywhere in the city like a cracked-open balut, a rotting mango, traffic cones, churches, jeepneys, and a sari-sari store. As opposed to the complex concepts in the previous sections, this work and this portion of the exhibit situate the color yellow in the everyday and the mundane.
ADVERTISEMENT - CONTINUE READING BELOW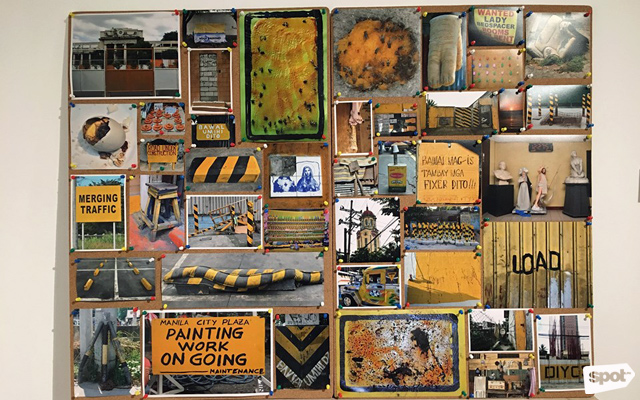 Yellow Ambiguities is a comprehensive observation of the plurality of meanings and value that we associate with something as simple as a color. When the color yellow is removed from the realm of politics, we see that it is more than just a motif meant to segregate us into different belief systems and political parties. The exhibit demonstrates through its carefully curated works that color can instead reveal our interconnectedness as a people and as a culture.
ADVERTISEMENT - CONTINUE READING BELOW
Yellow Ambiguities runs until January 5, 2020 at Mr. and Mrs. Ching Tan Gallery and Mr. and Mrs. Chung Te Gallery, 1/F Ateneo Art Gallery, Areté, Ateneo de Manila University, Katipunan Avenue, Quezon City. It is open from Tuesday to Saturday, 9 a.m. to 7 p.m., and every Sunday, 9 a.m. to 5 p.m. For more information, visit Ateneo Art Gallery's website.
Share this story with your friends!
---
Help us make Spot.ph better!
Take the short survey
More Videos You Can Watch
Load More Stories