On the Spot: Matthew Gregory of KidsFest and The Gruffalo Live
The founder of KidsFest talks about the advantage of live performances for kids, his favorite Filipino performers, and why being "messy" is okay.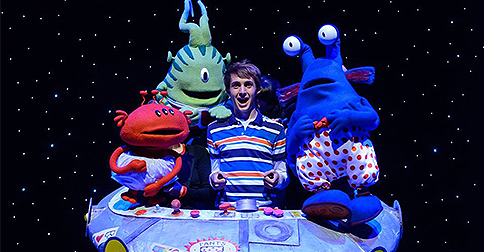 Aliens Love Underpants onstage
(SPOT.ph) Theater and performing flow in Matthew Gregory's veins. He was a choir member and a music scholar in England. He studied English and Theater Studies at Warwick University, U.K., and received a post graduate degree in English and Drama from Cambridge University. He is the founder of KidsFest and Executive Producer of ABA Productions. He believes that theater not only excites kids, it also serves as a springboard for further discussion between parent and child. He clearly knows what he's talking about because he and his wife have three lovely kids.
KidsFest, a live entertainment show dedicated to educating children about the magic of live theatre, brings world-class stage productions to Manila this month. This year, it features three acclaimed live productions: The Gruffalo Live, Aliens Love Underpants and Erth's Dinosaur Zoo. Gregory talks to SPOT.ph about how theater provides a different experience for the kids, how adults can enjoy KidsFest, and why he thinks kids being "messy" is totally fine.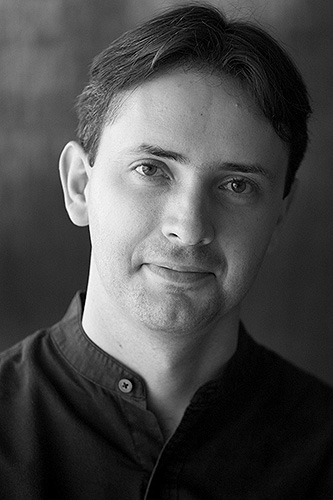 ADVERTISEMENT - CONTINUE READING BELOW
Matthew Gregory
How can adults, including those in their 20s, enjoy KidsFest?
All the children [and] family productions we bring to Asia are checked carefully to see if they will also appeal to the parents. I am very confident they do. There is usually humour that works well for older audiences, and the staging of the productions is such that the adults can also enjoy it. Parents also see the delight brought to the faces of their children, which is good entertainment in its own right!
What are the challenges of promoting theater to kids these days?
CONTINUE READING BELOW
Recommended Videos
We tend to target children themselves and their mums! It's important for KidsFest shows that the experience is seen as a shared one between parents and children, or teachers and students. We try to engage with school teachers and parents in advance.
What are the advantages for kids who watch live performances like KidsFest? How is the learning process different?
Watching a live performance is very different from watching a movie. It is more immediate. It's right there in front of you just a few meters away. It can have a much more profound effect on a child's learning and inspire them to engage more in what they're seeing. We hope the young people who watch these performances will talk about them with their friends, teachers and relatives, about what they enjoyed, how it differed from their expectations, etc.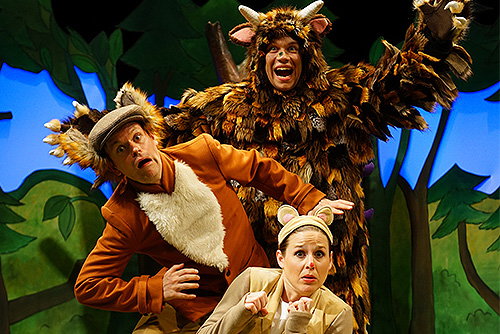 ADVERTISEMENT - CONTINUE READING BELOW
The cast of The Gruffalo Live onstage
What is your impression of the Filipino youth and why did you choose the Philippines as KidsFest's next venue?
We are looking to develop several key markets in Asia and Manila has been selected as an important one given the people's love of entertainment. We are also developing several cities in Mainland China.
What is your personal favorite play and why?
Very tricky! There have been 21 different KidsFest productions since we started in 2012! I like the process of choosing them all, which involves seeing many more on visits to the U.K. and other countries.
Do you like any Filipino theater performers?
Other than Lea Salonga, of course! And it's great to see new stars emerging like Alana Vicente.
What is a common piece of advice parents give their children that you disagree with (in relation to creative processes)?
GREAT question! When it comes to creativity I strongly believe there is not a clear boundary between write or wrong. For example, if a child is reading, then whether it is a comic or a book, it is great that they are reading. If they want to paint, that's wonderful, and it does not have to look 'neat' to a parent. What would Miro or Picasso have done if their parents put them down for being messy?
Also read: Join Mouse in the magical fable of The Gruffalo Live
KidsFest 2016 Manila runs from January 27 to February 7 at the RCBC Theater, RCBC Plaza, Ayala corner Sen. Gil Puyat Avenues, Makati City. For more information, check out KidsFest Manila's Facebook page.
ADVERTISEMENT - CONTINUE READING BELOW
Share this story with your friends!
---
Help us make Spot.ph better!
Take the short survey
Load More Stories