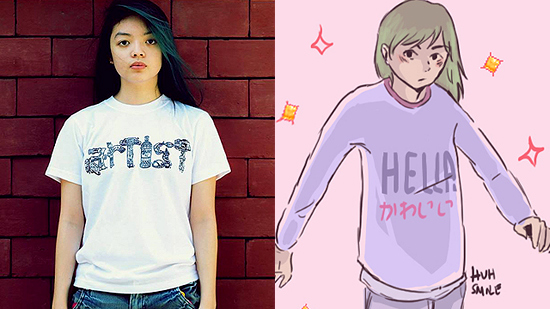 (SPOT.ph) What do you do when you're fresh out of college, struggling to decide between finding a desk job that would pay the bills and maintaining your idealism because you want to contribute to the society? Twenty-year-old Eunice Grace V. Gatdula dealt with after-graduation woes by doing what she does best: drawing. After all, she finished Multimedia Arts from Asia Pacific College in 2015.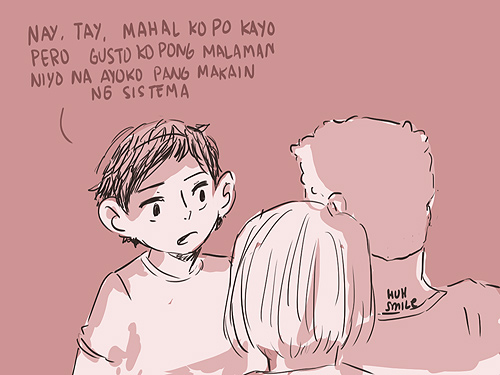 ADVERTISEMENT - CONTINUE READING BELOW
You may have shared one or two of the digital art pieces posted on her Facebook page Huhsmile, which now has more than 60,000 followers. Her web comics uses a lot of pink colors, funny remarks, and aaawww-inducing faces, but don't be deceived, because she deals with issues that are far from cute—feminism, Philippine culture, extrajudicial killings, and even the West Philippine Sea dispute. Gatdula's illustration about reproductive health racked up more than 20,000 shares in just a matter of hours.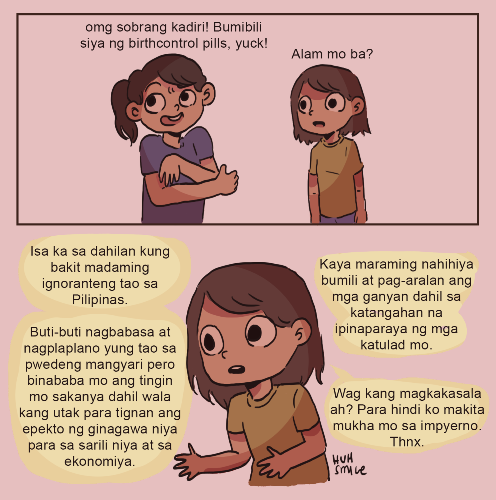 ADVERTISEMENT - CONTINUE READING BELOW
Recommended Videos
So who's the girl behind Huhsmile? In an e-mail interview with SPOT.ph, she talks about her humble beginnings as a weab (one who is fond of anime and manga), her influences, and even skyscrapers.
How did you get into art?
I started drawing like any other weab in grade school when I saw my first Detective Conan episode.
I was trained at school. Asia Pacific College. Not everyone can draw. Even with the entire faculty of a school there for you, if you don't practice, you won't learn. Asia Pacific College (APC) taught me a lot about colors, layout, form and design. My animation professors, Agnes De Vera and Gilbert Torres, taught me about storyboarding (a.k.a. comics). My professors in philosophy and society taught me about history, social theories, social movements, and where art fits into all of this.
And I guess that explains why I'm here right now.
ADVERTISEMENT - CONTINUE READING BELOW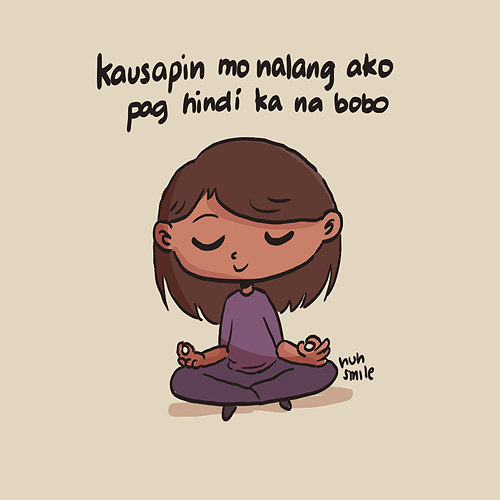 Who are your influences?
I'm influenced by a lot of local artists that are friends and acquaintances: Austin Niko Suarez, Rob Cham, CJ De Silva-Ong, and Mich Cervantes. The rest of my influences, both local and international, are just people I follow on Twitter. They're freelance artists, comic book artists, and some of them work in animation: Vaughn Pinpin, Grace Liu, Vivian Ng, and Tillie Walden. 
ADVERTISEMENT - CONTINUE READING BELOW
How would you describe your style?
My art style isn't very special; a lot of people have a similar way of drawing like I do. I constantly experiment with my lines and the way I color my pieces. For now, my art style is my comfort zone which makes it possible for me to draw very fast and talk about timely matters. It's very organic, and the colors are very warm. My characters' limbs ignore realistic anatomy depending on the kind of character they'll be portraying. My art style wants to communicate, and we're hoping we're doing a good job at it.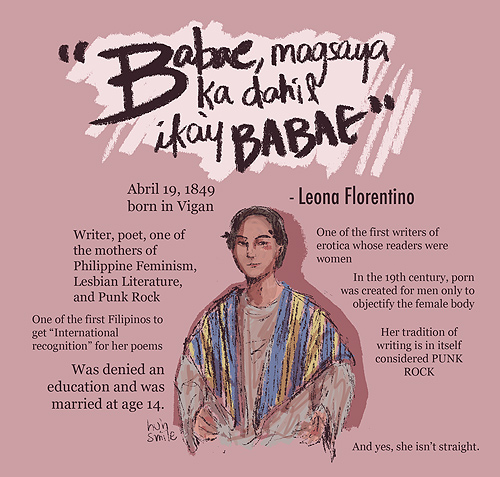 ADVERTISEMENT - CONTINUE READING BELOW
When did you put up your Facebook page, Huhsmile?
I started this page in high school. I actually had to delete a lot of my old art throughout the process of getting better. The page used to be called "Huhsmile, The Fanpage" because someone else from the other side of the world (Korea, I think?) claimed "Huhsmile" as their Facebook domain. Facebook wasn't as forgiving with names back then as they are now.
I was in high school so Huhsmile, The Fanpage was almost definitely a rant-page for my angsty teen woes. Now, it's still a rant-page but at least it's a little less angsty and a little more artsy.
Why "Huhsmile"?
It was summer, my drawing tablet was new, and I was planning my first animation sequence: A girl getting called by her friends. She turns around with a "Huh?" and then she smiles. I was in the computer shop, the screen prompted me for a username for Ragnarok Online. My cousins were shouting, "Gawa ka na ng account." I wrote "huhsmile" and it just stuck.
ADVERTISEMENT - CONTINUE READING BELOW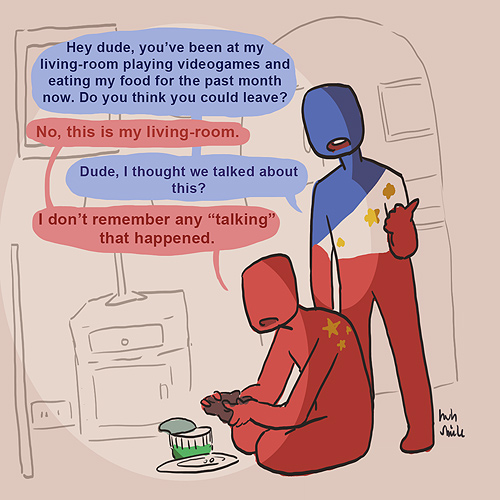 What made you decide to integrate social issues and current events in your artwork?
I just believe that these subjects should be talked about, and if nobody wants to start the discussion, I'll be glad to start it for everyone. Social media is a platform that disregards age, gender, and geographic location; everyone's on it and nobody's better than the other. As an artist, I make art, but there's also the social responsibility you need to uphold as a person privileged enough to create. Not everyone can draw, not everyone can sing, and not everyone can engineer skyscrapers. But when you can, at the end of your shift, who and what are you building those skyscrapers for?
ADVERTISEMENT - CONTINUE READING BELOW
Let's just say I feel very strongly about the Philippines' society and culture. We're funny in a way that we absorb everything from the west, plus everything trending in Korea and Japan, but we never really filter them out before absorbing them. Everything from religion, perception of authority, education, and gender-issues. All of these are important and affect one another, and I don't think it's possible to single one out anymore.
You can follow Eunice Grace V. Gatdula through Facebook, Twitter, and Tumblr. Her e-mail address is onlyhuhsmile@yahoo.com.
Photos from Huhsmile
Share this story with your friends!
---
Help us make Spot.ph better!
Take the short survey
Load More Stories