(SPOT.ph) Viewing JA Turla's psychedelic and kaleidoscopic art is much like a photo hunt—the challenge is to always look beyond the bigger picture. But the trick here is to get an engrossed audience to find something more significant than her mandala of trees, as the artist often asks, "What do you see?"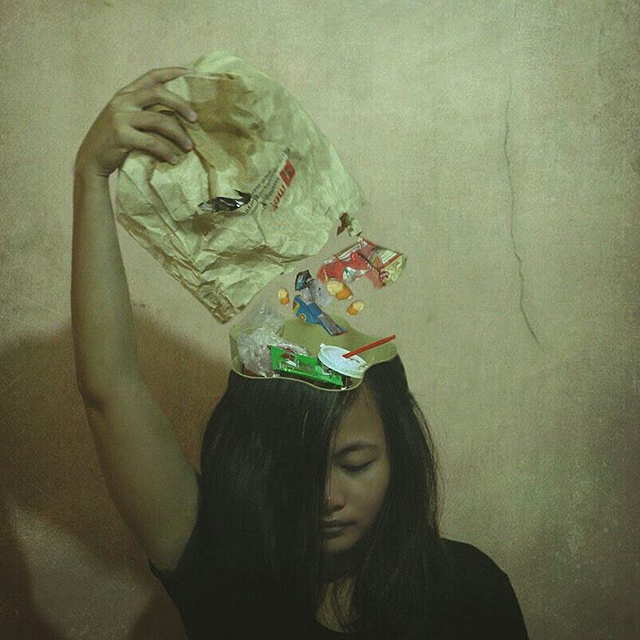 "I got that question from a psychological test. Psychologists ask that question to their patients right after they flash cards with inkblots. I think that question is very simple but can spark almost limitless answers," she tells SPOT.ph.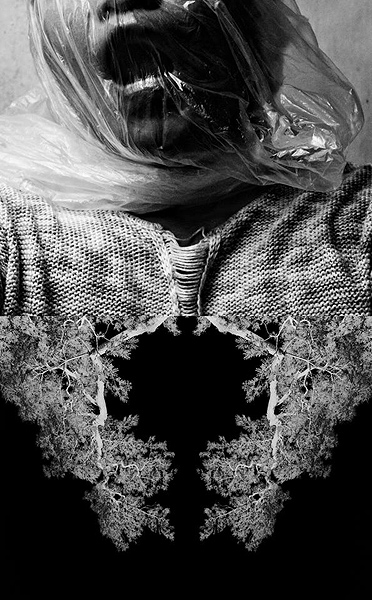 ADVERTISEMENT - CONTINUE READING BELOW
In 2015, Turla was confined in a psychiatric ward after having a series of mental breakdowns caused by suppressed trauma during her childhood and college years. She was diagnosed with Dysthymia (Persistent Depressive Disorder) which developed into Bipolar I Disorder with psychotic features and borderline traits in 2016.
It was within the confines of the ward that she picked up her first comic book, Alan Moore's Watchmen, and spent her spare time reading and re-reading it. She was so fascinated with the character of Rorschach, named after the psychological test, called "Rorschach Inkblot Test," which is used to analyze a patient's thought process. Those who undergo this test are given a series of cards with mirrored black inkblots to examine.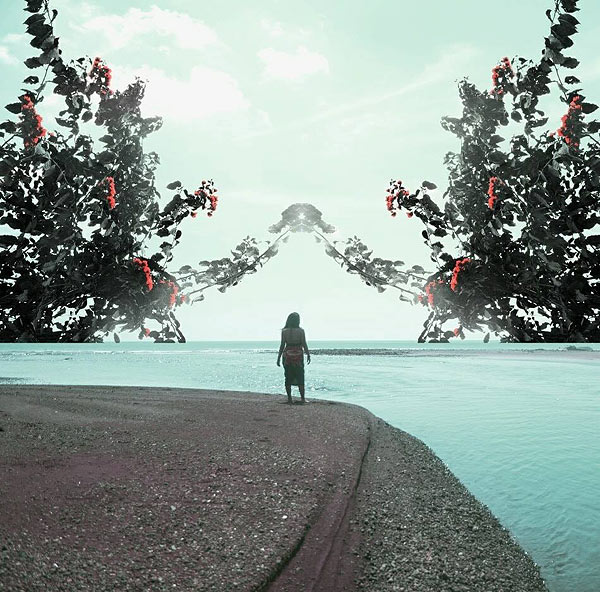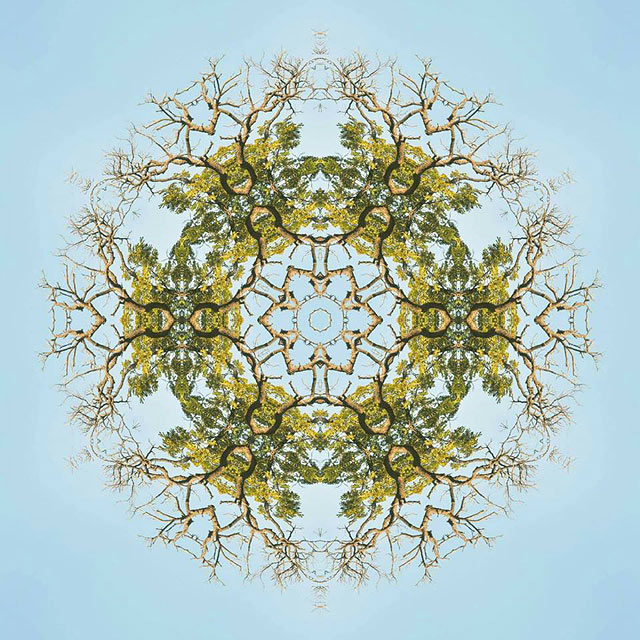 CONTINUE READING BELOW
Recommended Videos
"I have developed an interest in its symmetry. After I was discharged from the mental facility, I tried to revive my passion for photography. And there I found out that my favorite subjects to shoot are trees," she says.
Turla said she had to stop her medication and opted for a more natural way to cope with her illness. She then found that art therapy is an effective coping method. When she merged two of her interests: Mirrored images and trees, Mirrored Trees came to be.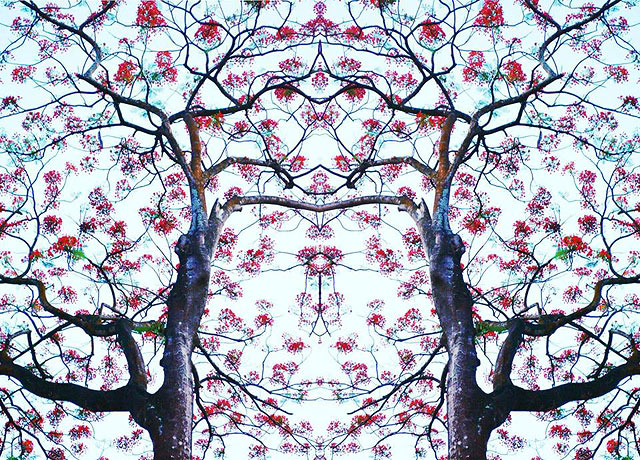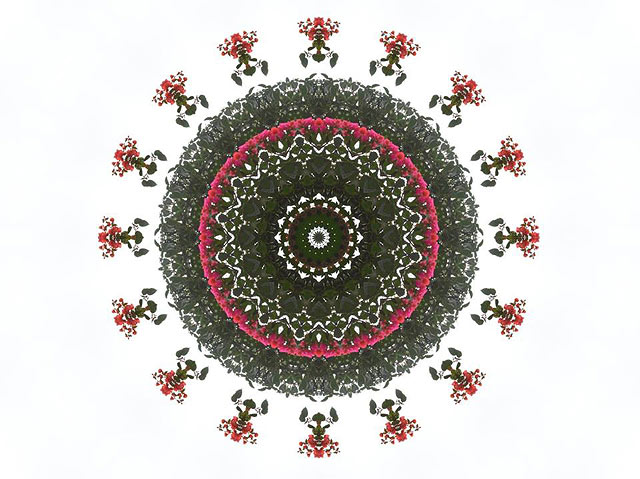 ADVERTISEMENT - CONTINUE READING BELOW
A native of Northern Samar, Turla earned her journalism degree at the University of the Philippines –Baguio where she met her photojournalism professor, the late Amer Amor. It was Prof. Amor who opened the doors and allowed her to explore the realm of photography.
It doesn't matter whether she had a simple point-and-shoot, an SLR, or even a camera phone on hand. She would take pictures as long as a towering tree caught her attention, especially those with quirky branches. After shooting, she edits her photographs using photo-manipulation software to transform them into mirrored images. She experiments with colors to make her designs look brighter and psychedelic.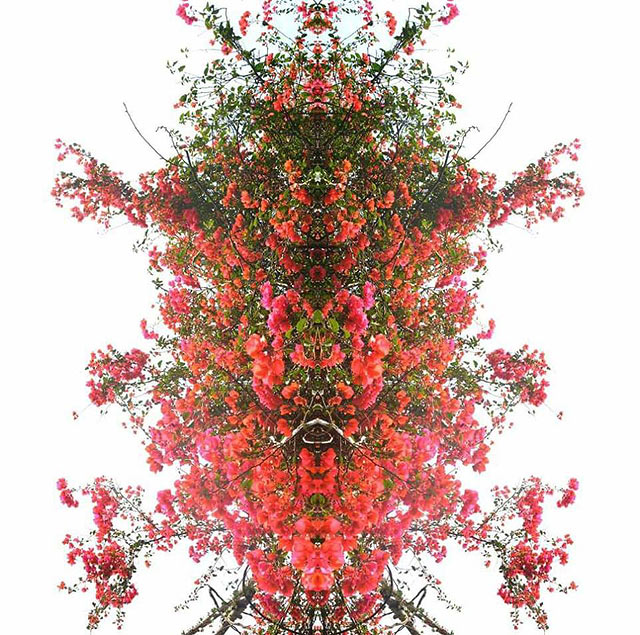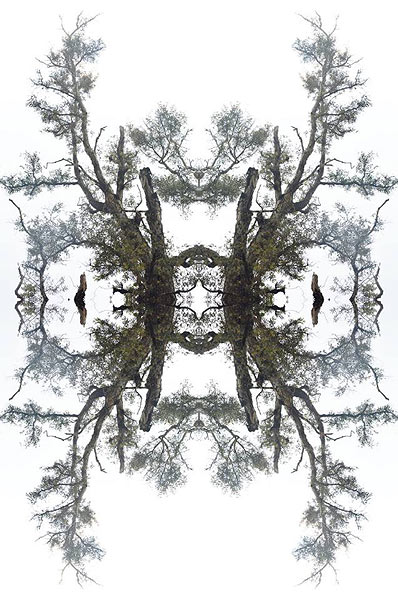 ADVERTISEMENT - CONTINUE READING BELOW
"Most of my subjects were taken during daytime solo walks or days that I have the energy to finally come out of my cave," she points out. "If you see me taking photos of trees, that's one of the signs that my drive to live is there again."
Believing that her art is very subjective, she avoids assigning titles to her works. "I want people to see how creative their minds are. I want to surprise them with their own vision," she explains.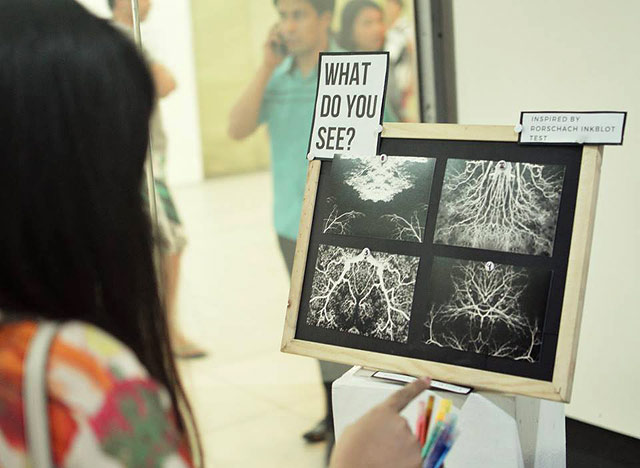 In a group show—titled Despite my being_____2; Life doesn't end in a period—she took part at Sining Kamalig in August, Turla put up a mini art installation with four pieces from the Mirrored Trees series and again asked viewers "What do you see?" There were blank sheets of paper where they could write down their answers. She received hundreds of responses, some of which are personal and emotional words and phrases, while others are drawings of what they saw.
ADVERTISEMENT - CONTINUE READING BELOW
She sells her prints, bookmarks, postcards, and canvas bags through her online store. She also participates in arts and crafts fairs in Metro Manila, such as the upcoming Tibok Art Mart, an event providing space for people with mental-health struggles. This is scheduled from October 28 to 29 at Better Futures, 84 Scout Fernandez, Quezon City.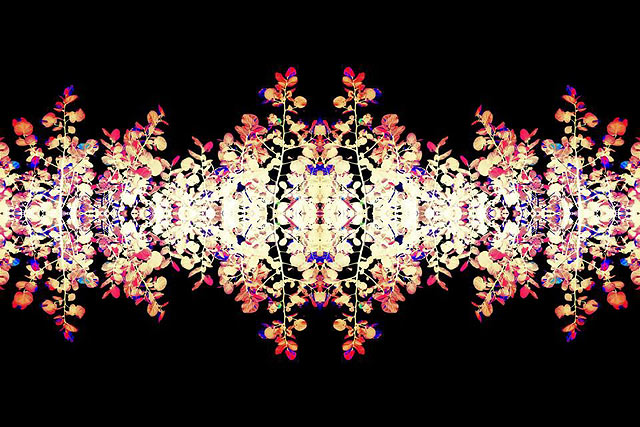 "Right now, my motivation in creating this art is self-sustainability. The idea that this art can help me persist and survive excites me and gives me that itch to continue," JA says.
She adds: "I believe pain is not just the main element in becoming great. It is also who you are with or what you have at that moment that served as your anchors to reality." With the light that's being shone on mental health right now, Turla's quest to find her center through art is another reason to let go of all the stigma that surrounds it.
ADVERTISEMENT - CONTINUE READING BELOW
To see more photographs by JA Turla, follow Mirrored Trees on Facebook and Instagram.
Share this story with your friends!
---
Help us make Spot.ph better!
Take the short survey
Load More Stories