Nick Joaquin and His Enduring Legacy
A look at the life of one of the greats in Philippine literature.
Today, he is known as one of the Philippines' greatest literary figures. But during his life as a writer, Nick Joaquin was extremely shy and elusive. When he was asked to fill out a biographical form for the English-language journal Philippine Review in 1943, he just wrote "25 years old, salesman." But even his reclusive nature and preference for anonymity could not hide the genius behind his pseudonym, Quijano de Manila.
Such was Joaquin's reclusiveness that up until he died, he refused to give the exact date of his birth, saying that he did not want people coming over to celebrate his birthday. Conflicting sources cite May 4 or September 17, 1917 as his birthday. But he was named after Saint Nicomedes, whose feast day falls on May 4, so it can be deduced that that is his real birth date.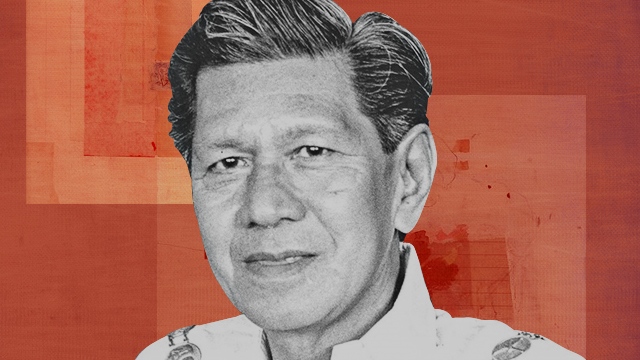 ADVERTISEMENT - CONTINUE READING BELOW
Nicomedes Marquez Joaquin, more commonly known as Nick Joaquin, is a legendary literary figure. Short stories May Day Eve and The Summer Solstice are just some of his pieces that became standard readings in high schools in the Philippines. These are short stories he published right after World War II, an event that clearly left him shaken and yearning for escape abroad.
A Voracious Reader at Age 10
Joaquin was born to a family of means. His father, Leocadio Joaquin, was an attorney at what was then known as the Court of First Instance of Laguna, where he met his second wife, Salome, Joaquin's mother. According to a biography by Resil Mojares, Leocadio was a popular lawyer in Manila and the southern provinces, an abogado de campanilla. He was also a friend of Emilio Aguinaldo.
Joaquin's mother, Salome, was a highly educated woman and was trained at an institute for teachers during the Spanish colonial period. She was one of the first who was trained by the Americans in the teaching of the English language, which she taught in Manila. She left her teaching profession after marrying Leocadio.
ADVERTISEMENT - CONTINUE READING BELOW
Joaquin's genius was supported by his parents, who encouraged him to read books even at 10 years old. The young Joaquin read books while running errands: He held a book in one hand, while holding a dinner pail in the other and buying the family's meal from a nearby store. He read even while polishing their house's wooden flooring to a gleam using a coconut husk.
He had a "rabid and insane love for books," described his sister-in-law, Sarah K. Joaquin. To encourage it, Leocadio helped him get a borrower's card at the National Library. At age 10, Joaquin read authors such as Charles Dickens, Anton Chekhov, F. Scott Fitzgerald, and Ernest Hemingway.
The High-school Dropout
Leocadio died when Joaquin was 12 years old and just about to start high school. Although he was a very intelligent student, he found no passion in the confines of a curriculum and classroom learning. In his third year of high school, when he told his mother that he wanted to drop out, Salome was heartbroken, but she allowed it.
ADVERTISEMENT - CONTINUE READING BELOW
As a restless individual, Joaquin tried his hand at many things. His first job was as an assistant at a bakery in Pasay. Then, he became a printer's devil (an apprentice at a printing office) at the Tribune-Vanguardia-Taliba or TVT. His job at the TVT was his first experience with what would be his lifelong career in print media.
At 17, he published his first poem in English. When it appeared in Tribune, the editor was so impressed that he wanted to congratulate its author when he turned up to collect his fee. Joaquin, who was unbearably shy, did not collect his fee and instead ran away. In 1937, when he was 20 years old, he published his first short story, The Sorrows of Vaudeville.
Living Through War
Joaquin's career was blossoming when the country was on the cusp of World War II. When it finally came, he described the experience as something that he truly detested. As a consequence of the war, the Joaquin family had to move from their Pasay residence to a new house in Arlegui Street in Manila, close to Malacañang Palace. Throughout the Japanese occupation of Manila, the adolescent Joaquin took many temporary jobs: He worked as a port stevedore, rig driver, salesman, factory watchman, road worker, and other jobs that required manual labor in exchange for a measly ration of rice.
ADVERTISEMENT - CONTINUE READING BELOW
Joaquin witnessed the Battle of Manila—one of the most gruesome war stories ever documented. The war left him feeling so defeated and shaken that he described being drained physically and mentally because of it. Every day, he saw corpses lying in the streets while he worked. He also lived in constant fear of being killed or his family being harmed.
According to biographer Resil Mojares, the experience of the war filled Joaquin with the desire to leave the country and go somewhere far. It was so bad that he dreamed of pursuing a religious vocation by going to a monastery in Spain or somewhere in Europe, "somewhere where you could clean up."
Nevertheless, it was during the war when Joaquin produced some of his best literary pieces: La Naval de Manila (1943) and It Was Later than We Thought (1943). In rapid succession after 1945, he published some of his greatest works: The Summer Solstice, May Day Eve, and Guardia de Honor. At a time when American influence was snuffing out the Filipino identity in literature, it was Joaquin who eloquently proved that it was okay to recognize our own history, to acknowledge the Filipino in the Spanish colonial period.
ADVERTISEMENT - CONTINUE READING BELOW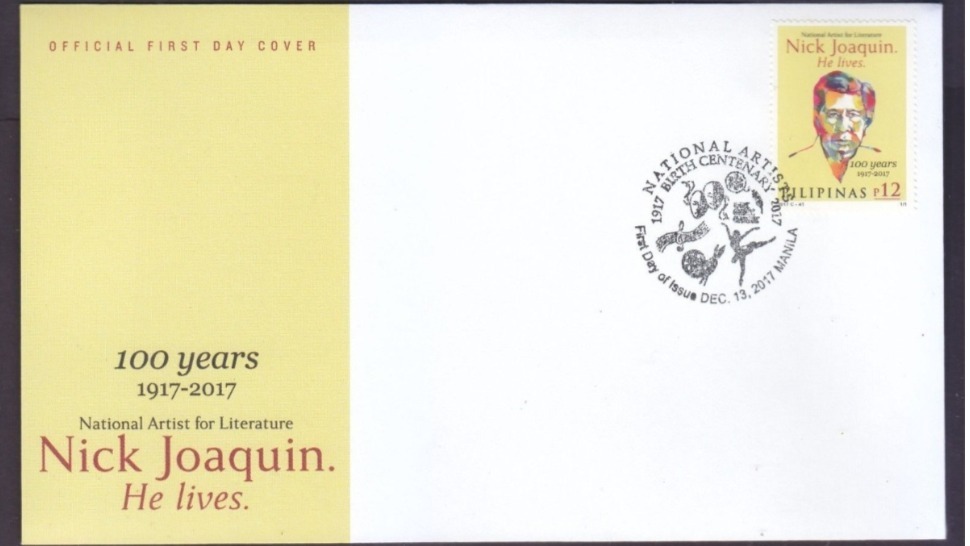 "Quijano de Manila"
Joaquin used the pseudonym Quijano de Manila when he started writing for the magazine Philippine Free Press in 1950. "Quijano" is an anagram for his surname.
As a journalist, he turned reportage into an art form, says Mojares, with pieces such as "The House on Zapote Street" and "The Boy Who Wanted to Become Society."  "He turned ordinary crime reports into priceless vignettes of Philippine social history," writes Mojares.
ADVERTISEMENT - CONTINUE READING BELOW
From the '50s to the early '70s, the Free Press was the most dominant print platform for creative writing, political commentary, and news reporting, to the extent that almost every household in the city was subscribed to it, according to Mojares. Here, Joaquin published Prose and Poems, a collection of poetry, stories, and plays—pieces that solidified Joaquin as a prominent figure in Philippine literature.
According to Mojares, when Joaquin became the Free Press' literary editor, he effectively presided over the country's literary scene.
A National Artist Award That Was Nearly Refused
Joaquin was the same shy and reclusive person as an adult as he was when he was a child. Awards and recognitions did not enamor him. That is part of the reason why he almost refused to accept his National Artist Award in 1976. He distanced himself from Malacañang, politely declining invitations to state functions and dinners, according to Mojares.
ADVERTISEMENT - CONTINUE READING BELOW
The '70s was a tumultuous period of political and civil unrest. Journalists and activists were abducted, and among them was Jose F. Lacaba, a fellow writer and close friend of Joaquin's. When the offer to confer to him the National Artist Award came, he had a mind to politely decline, but his family and friends advised him otherwise, telling him it was the prudent thing to do. Joaquin also realized that he could use accepting the award as leverage for petitioning the release of Lacaba from prison. In the same year that Joaquin accepted his National Artist Award, Lacaba was released from prison.
A Legacy That Helped Shape Philippine Literature
As an astute observer of history, Joaquin witnessed the transformations of Philippine society from the American colonial era, the Second World War, the post-war era, the Marcos years, and the present republic. According to Mojares, during his time at Free Press, he would churn an average of 50 articles or stories a year.
ADVERTISEMENT - CONTINUE READING BELOW
Joaquin is the Philippines' most important writer of Philippine literature in English. His work spans almost 70 years.
Today, he is immortalized in the hundreds of articles he produced. He has more than 60 book titles to his name, and is remembered in schools all over the country with classics such as May Day Eve and The Summer Solstice.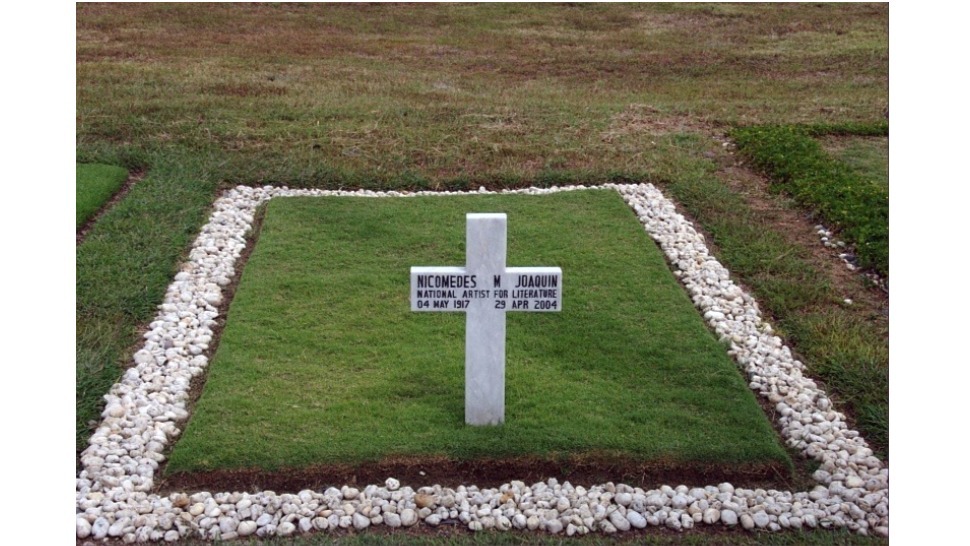 ADVERTISEMENT - CONTINUE READING BELOW
Joaquin died in April 2004 at 86 years old, still writing, refusing to retire, and always compassionate and optimistic about his countrymen. His opuses, in whichever milieu, capture Filipino heritage. His true legacy lies not in the volume or richness or brilliance of his works, but in his faith in the Filipino.
This story originally appeared on Esquiremag.ph. Minor edits have been made by the editors.
Recommended Videos
Load More Stories