Homegrown art and music converge at Tagaytay Art Beat 3
Presented by Johnnie Walker, Museo Orlina & Docdef Productions, Tagaytay Art Beat 3 has proven that the charm of an arts and music festival does not diminish after one, two or three times it has been staged.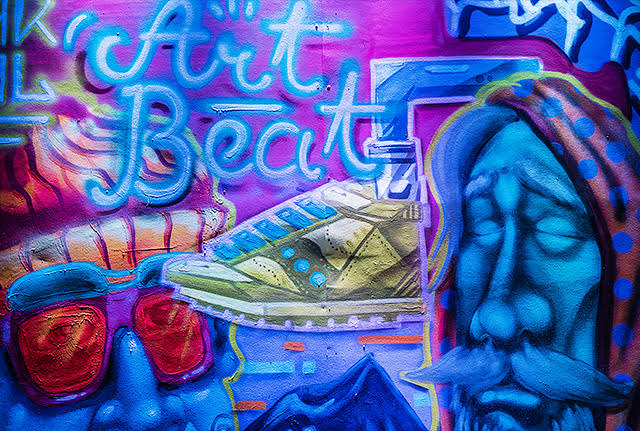 On Saturday, May 19, about a thousand Art Beat attendees found their way to Museo Orlina in Tagaytay to celebrate art, music, and the beauty of both in one extraordinary event.  Tagaytay Art Beat was presented by the world's #1 Scotch whisky brand Johnnie Walker, and brought together an impressive line-up of artists and musical acts under one roof.
#JohnnieWalkerxArtBeat
Johnnie Walker showed its support for the local music and art scene, as well as its love for collaboration by taking part in  the third installment of the annual festival. The world's #1 Scotch brand celebrated homegrown art and music by providing red and black highballs during the event.
Art Beat artists unleashed their creativity by painting and dressing up Johnnie Walker bottles. These bottles are now part of the yearly exhibit and are still on display at Museo Orlina.
Art in neon and more
Festival attendees found the time to appreciate the internationally acclaimed artist Ramon Orlina's masterpieces, particularly ARCANUM XIX, Paradise Gained, a green gem-like wall installation found on the third level of Museo Orlina.
The centerpiece of the event, however, was the work of the young artists especially curated for Tagaytay Art Beat 3. From the whimsical and the abstract, to the surreal and grounded, the colorful variety was sufficient for everyone's eyes to feast on.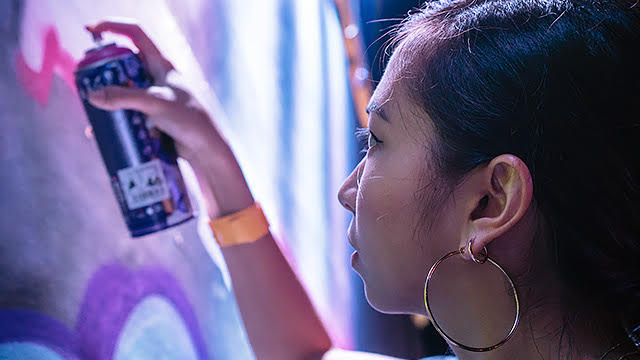 The following visual artists showcased their work:  Gab Loste, Jess de Leon, Lee Caces, Kim Pamela Co, Anthony Molina, Dennis Jimenez, Hannah Bundalian, Gab Baez, Jenny Gernale, Razel Mar, Dennis Bato, Lhean Storm, Mykie Concepcion, Rydel Reib Arayata, and Bea Policarpio. Their artwork ( will be available and on display at the Museo Orlina until August 2018.
Street artists Jappy Agoncillo, Dee Jae Paeste, and Miggy Antonio fascinated festival goers with live renditions of their creativity and talent. A Davies Paint-sponsored stair artwork by Kris Abrigo welcomed attendees. Aral Cru, a collective of artists, made quite an impression (wowed everyone) with a Saucony-sponsored mural washed with colors.  
In keeping with this year's festival theme, the ground level of the museum was transformed into a neon photo room where people had the opportunity to take Insta-worthy photos.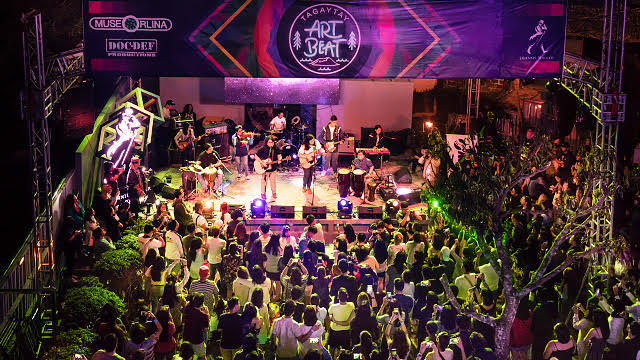 Music in the Amphitheater, Roofdeck
Pusakalye's surprise set ushered in the day's festivities, along with indie-folk act Munimuni. Kalimba artist Bea Lorenzo and singer-songwriters Max Javelino, and I Belong To The Zoo each gave refreshing performances to soothe a crowd.
Rap act Uprising gave audiences an intense performance, which was complemented by UBE's bluesy vibes and Oh! Flamingo's genre-bending repertoire.
As the (sun approached the horizon, Andrika Lumads and Dayaw roused the audience with rhythm and percussion that had them on their feet, dancing.
DJs Jessica Milner, St. Vincent and the Grenadines, TMACVIBE and mikecons breathed life into the rooftop party with their beats.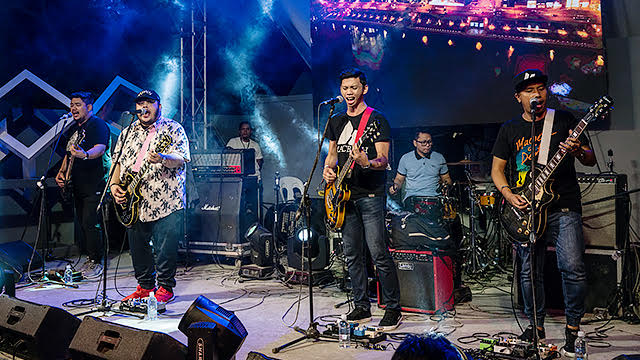 The evening was marked by Art Beat first-timer Julianne, TAB2 alum Motherbasss, and contemporary fan favorites Autotelic and Leanne and Naara, while industry giants Mayonnaise, Hale, and The Itchyworms gave the crowd a night of nostalgia by performing their biggest hits.
The crowd illuminated the amphitheater with lights from their cell phones as Clara Benin and Ben & Ben played. Mr. Bones and the Boneyard Circus, Reese Lansangan and Tom's Story gave the 21-act festival the memorable ending the fans deserved.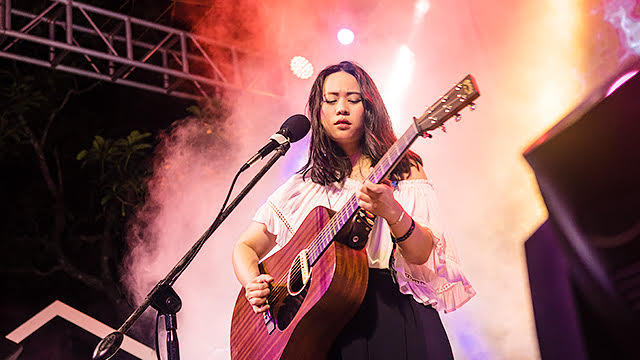 Tagaytay Art Beat 3, an arts and music festival by Museo Orlina and Docdef Productions, is presented by Johnnie Walker, together with Jam 88.3 (official radio partner), Hope in A Bottle (official water partner), Chinampa and Uncle Dan's (official food partner), and Tripkada (official travel partner).
The event is sponsored by Art Gallery Philippines, Galerie Joaquin, Gallery Big, Gallery Nine, Urban Chic, Oppo and Saucony, together with partners Davies Paints, Craftpoint, Baicapture, Novellino Wines, and Team MNL.
Special thanks to hotel partners The Junction Tagaytay, View Park Hotel, One Tagaytay Place Suites Hotel, and Altamira Boutique House, and media partners Bandwagon PH, 99.5 PLAY FM, Loop Me PH, Art+, When in Manila, Chalk, Pulp Magazine, Scout Magazine, Manila Bulletin Lifestyle, Indie Manila, Philippine Daily Inquirer, INQPop, Manila Concert Junkies, WeThePvblic, One Music and South Trip.
This article is sponsored by Johnnie Walker.