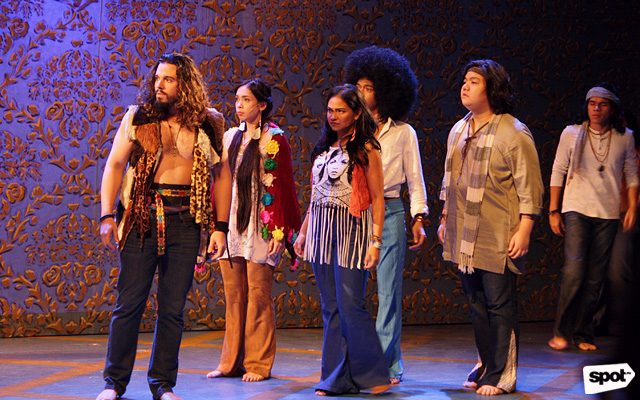 (SPOT.ph) Most of us are familiar with the phrase "Make love, not war," a slogan popularized by the hippies in the 1960s. It's a subculture that we often associate with long hair, flowy dresses, flowers, and hallucinogenic drugs. Ask anyone to dress up like a hippie and you instantly know what you'll be wearing. Repertory Philippines brings out the deeper meaning of this counterculture through tribal rock musical Hair, which was a huge hit when it ran off-Broadway in 1967 then on Broadway in 1968.
Hair follows the life of 20-somethings in New York City who band together to form a tribe, the hippies, as a cry of protest against the Vietnam War. On his way to enlist in the U.S. army, native Oklahoma farm boy Claude (played alternately by Markki Stroem and Topper Fabregas) meets student-activists Sheila (played by Caisa Borromeo), Berger (played by George Schulze), and the rest of the tribe members of Central Park. The hippies inspire Claude to rebel against the war, and promote love, peace, and freedom.
ADVERTISEMENT - CONTINUE READING BELOW
Three weeks away from opening night, we sat down with lead characters Stroem and Borromeo to know more about "golden living dreams of visions, mystic crystal revelation, and the mind's true liberation" (from the song "Age of Aquarius" in Hair).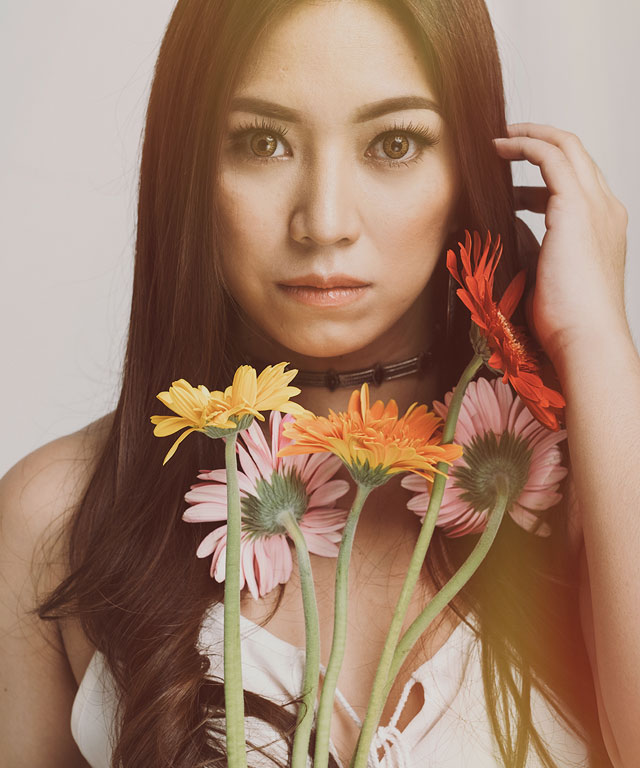 Caisa Borromeo as Sheila
Do you see any similarities between you and the character you play?
Borromeo: Yes, I relate so much to Sheila. Like Sheila, I'm very outspoken. I fight for what I believe in. I try to be a good role model and leader. I want to be able to inspire and motivate the people in my life and spread the love. Like, Sheila I enjoy bringing people together.

She is the heart of the tribe. She's the one that keeps everyone together and she is the glue that holds people together and encourages hope and love to those around. But she is one hell of a fighter who stands for what she believes in.
CONTINUE READING BELOW
Recommended Videos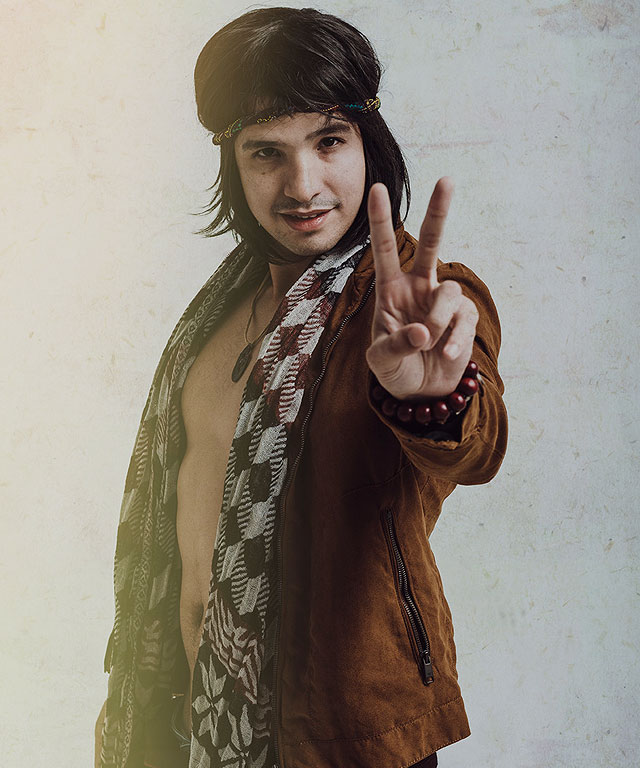 Markki Stroem as Claude
Stroem: My character is a free spirit, an Aquarius. He represents what everyone was going through during this time—whether they should fight for America or fight for what they feel is true and real. [...] There's a crossroad in your life where you're trying to figure out one thing from the next, and whether you should go one way or go the other way. I've always been, [on] my own, thinking about what I should do next. I turned 30 this year and, you know, when you reach the next decade it's like 'What are you going to do?'
Hair premiered in 1967 and is set in the late 1960s. How do you think is it relevant today?
Borromeo: It's so relevant. It's actually the perfect timing to do it. I remember that when we first read the whole script, a lot of us were crying. Because the way Chris Millado, our director, made us read through the script is that he would stop [after] every scene and we discuss. The thing with Hair is that it's not very linear. There's only [a] storyline, you only really follow the story of Claude with Sheila and Berger. The rest is a bunch of numbers. It's interesting how they wrote the music and the show because each number and each scene addresses an issue that they were upset about during the '60s. It talks about violence, racism, sexual repression, sexual injustice, war. It talks about everything. As we were discussing that during our first read-through, a bunch of us were crying because we realize that it's all happening again now. Not necessarily in the same way, but it is happening now. I think what's more important is I want to be able to let people talk about it. We need to acknowledge the fact that it is happening.
ADVERTISEMENT - CONTINUE READING BELOW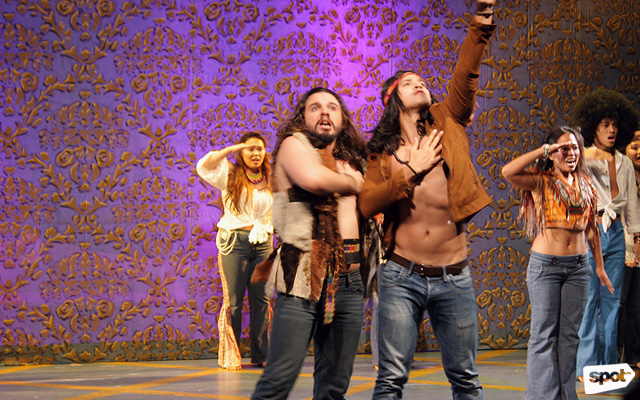 What do you love most about the musical?
Stroem: I like how it's all free expression and we can just really be ourselves, let loose. All inhibitions gone. We get to explore the world in a different mindset, in a different way of life, in a different way of thinking. We're always happy. We start the day sitting down in a circle, looking at each other, and looking for something positive that they see in the other person.
Nudity is a big part of the hippie culture. Will there be nudity in this production?
Borromeo: Nothing has been finalized. I've been asked this question a lot and that's expected. haha. I do agree that it is a big part of the hippie culture. But it's a lot more than just nudity. It was their way of standing up for their rights as human beings.

Chris is allowing us to explore the show as we go along and find our inner 'hippies.' Before we jump into going nude, I think it's important that we not just understand why but also believe this powerful movement of stripping down nude. In the 60's this was their expression of freedom and liberation. It was their way of saying all bodies are beautiful and we should love who we are individually. I think that is very powerful.

Yes, it is a huge challenge. And if we can get to that point as a cast where we can tell the story as honestly as possible that would be great.
ADVERTISEMENT - CONTINUE READING BELOW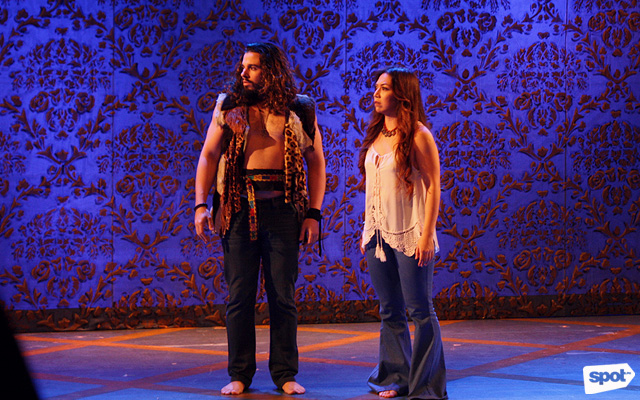 What's the most challenging thing about Hair?
Borromeo: All the songs are really hard. It's a lot harder than we anticipated. The thing that's the most important about the show is the tribe. We have to be united. We have to be one. It's not just about the singing, it's everything, it's the spirit. That's why it's so important that we are all on the same page and that we are one tribe—in real life, not just onstage. We've all been trying to help each other do that.
Stroem: There are multiple things. The show is stretching my range, actually all of our ranges. Especially Ejay [Yatco, musical director], he enjoys stretching our vocal capabilities, which is great. There are some songs that we're still working on to get those notes in.
Second, this is probably the weirdest script I've read in my life. It's very different from what I'm used to because there's no linear plot. There's a plot but sometimes we just say words, random words. You don't know where they come from, you don't know where they're going. There are just thoughts. I've never experienced LSD in my life, so I don't know. I have an entire scene where I'm just going on an LSD trip that I don't know what's happening around. Abraham Lincoln comes out, the Viet Cong comes out, and I'm just there, watching all these things happening. [...] It's very artistic. This requires a little bit more of [expanding the mind].
ADVERTISEMENT - CONTINUE READING BELOW
What would be your favorite and hardest number?
Stroem: "I Got Life" is my favorite song. That's when Claude, my character, starts to really come to himself. You know how in the Philippines where everyone is very 'follow thy parents,' this is where he finally says, 'No. I got my hair. I got my head. I got my brains. I got my ears. I got my eyes. I got my nose. I got my mouth. I got everything. I got myself. I don't need you, I am my own person.' That's when he realizes, 'Okay. You want me to go to the military but maybe I don't want to.'
Borromeo: It's quite hard to sing the finale just because it's emotionally charged. The first time we blocked it, I was on the verge of tears because of the energy that was going on.
How would you describe Hair in one word?
Borromeo: Honesty.
Stroem: Love.
Hair runs from November 17 to December 17 at Onstage Theater, Greenbelt 1, Makati City. Tickets, priced from P800 to P1,500, are available through Ticketworld.
Share this story with your friends!
---
Help us make Spot.ph better!
Take the short survey
Load More Stories