(SPOT.ph) Project Space Pilipinas rests in the idyllic and rainy town of Lucban, Quezon. With the municipality more famous for the Pahiyas Festival, this artist-run space gives an alternative perspective on possibilities of art beyond the well-known kiping and arangya. Founded by Lucban resident and award-winning contemporary artist Leslie de Chavez, Project Space Pilipinas (PSP)  is a home for local and global artists to exhibit in the space and engage with the Lucbanins. PSP has been based in Lucban for more than 10 years now, after moving from Mandaluyong back in 2011.
The space is quaint, with the family-owned toy shop as frontage. Challenging to find for the uninitiated, you can just ask the Lucbanins for the pandayan or foundry and they will lead you to Eleazar Street, where PSP is. A large poster often clues the audience in on where to look. The small hallway of the space currently shows artworks of children who participated in the creative hub's many free open workshops conducted by local and exhibiting artists. The main gallery is a simple white cube, with natural lighting available in the middle of the space. On the right side, PSP typically includes steps that visitors can sit on as they hang out and discuss the ongoing exhibit or workshop.
ADVERTISEMENT - CONTINUE READING BELOW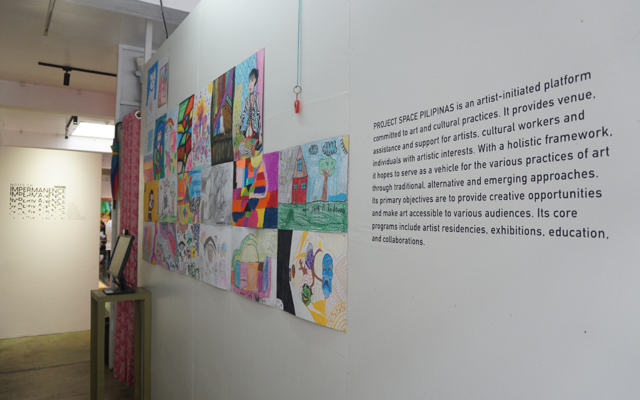 Originally imagined as an artist residency and place of exchange inspired by De Chavez's experience as an artist-resident at the National Museum of Modern and Contemporary Art - Goyang in Korea, it later transformed into a collaborative space that focuses on the townspeople as participants. The affordable expenses, fresh air despite the pouring rain, and a curious and open local audience became a potent development point for PSP. De Chavez shared that Lucbanins didn't know about the space initially, but the word slowly spread. Openings now include artists, visitors, and kapitbahay including the lolas and children of the neighborhood.
In the past decade, PSP created exhibitions, hosted artist talks and workshops, and became a point of reference for contemporary regional art. Students and teachers often visit, particularly for a walkthrough, to experience art outside of books. Filipino and global artists have visited and exhibited in the space. Young curators and writers found generous engagements with the community members. Most of all, PSP did not shy away from sensitive sociopolitical issues, including territorial disputes, corruption, inflation, and deaths from the drug war. They continued their production during the pandemic and partnered with the Lucban Artists Guild to help the community through community pantries.
Also read: Kris Abrigo, Mansy Abesamis + More Share a New Creative Space in Kapitolyo
Project Space Pilipinas in the Past Year
In 2022, PSP shone the spotlight on women artists. Maria Lourdes Abulencia's Paglaya, which ran from March 5 to 29, 2022, was a notable beginning to the year. The artist used materials commonly connected to women's craft, such as cloth and beads, in her installation works. Alongside this project was her biographical art workshop entitled Babae: Dangal at Kapangyarihan. The sensitivity to personal stories and narratives is critical in the unfolding and understanding of positions and perspectives of women in the arts.
ADVERTISEMENT - CONTINUE READING BELOW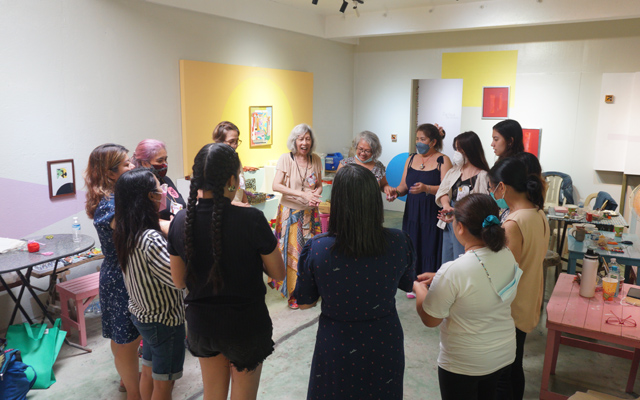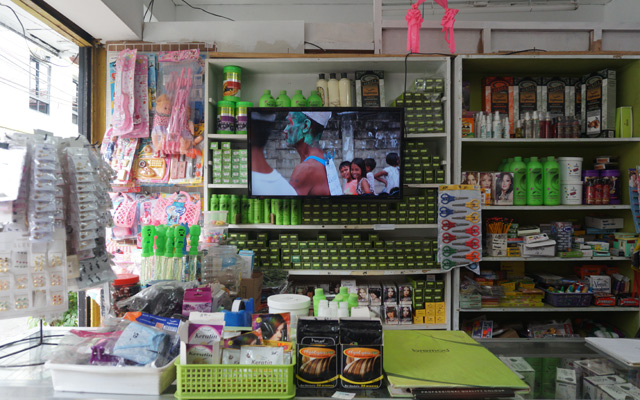 ADVERTISEMENT - CONTINUE READING BELOW
PSP also continued its single-piece exhibition series called SaLang, inviting contemporary artists outside Lucban to exhibit their work and engage with the community. Martha Atienza, a Manila-born artist currently based in Bantayan Island, exhibited her video work Anito alongside Thea Mujares's Panalangin sa Tagsibol. Both exhibitions ran from April 9 to May 9, 2022.
Atienza's approach to tradition and its fractured lenses gives a provocative take on a popular celebration. Meanwhile, Mujares's gentler floral works ties together with the resumption of Artful Weekends, a free workshop conducted for children. Stephanie Frondoso's Anthotype Workshop used plants in making photograms. The consciousness of the environment works together in the locale and the current global situation.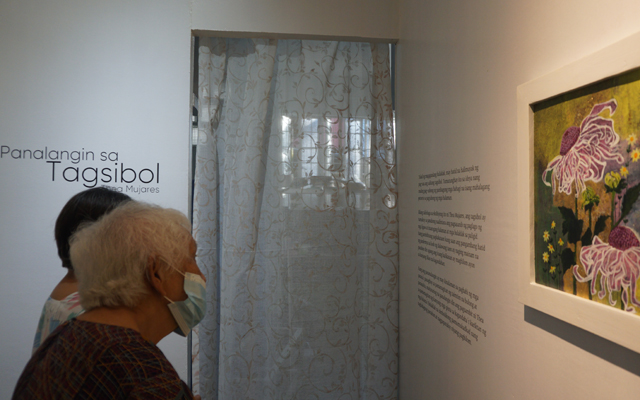 ADVERTISEMENT - CONTINUE READING BELOW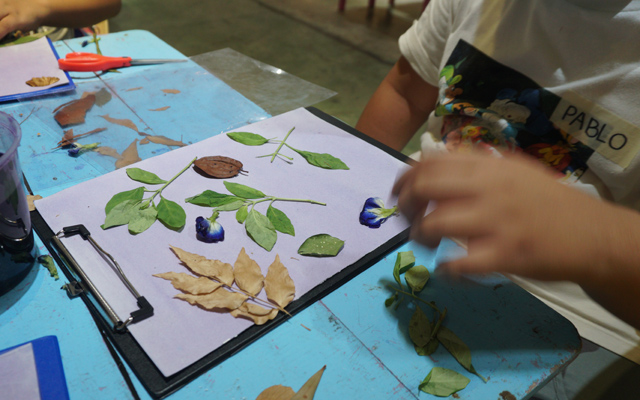 The Hitherto series, PSP's more sociopolitical approach to art and critique also ran in 2022. The series involved invited artists from outside Lucban to introduce various layers of radical and challenging conversation with Lucbanins. Hitherto V: Mothering from a Distance (May 14 to June 16, 2022) looked into the narratives and pain of migrant mothers, addressing the Filipino diaspora still gripping the country. On the other hand, Hitherto VI: Notes on Impermanence (October 15 to November 15, 2022) was more diverse as artists looked into changes in Philippine society. Artful Weekends once again invited children to engage with the works of Hitherto exhibitions, provoking reinterpretations and reimaginations of the exhibited artworks.
ADVERTISEMENT - CONTINUE READING BELOW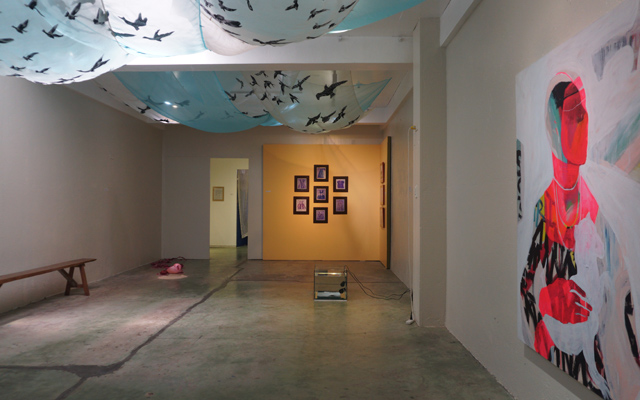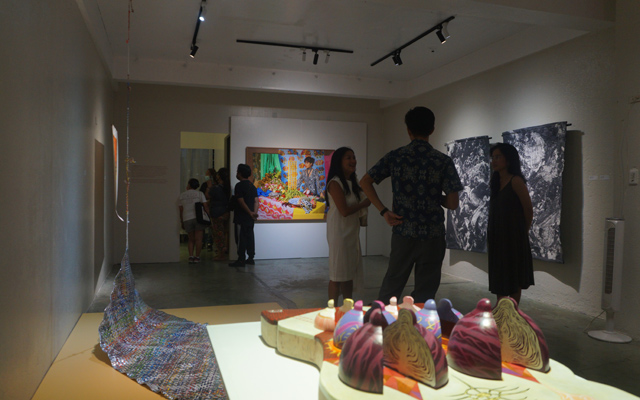 ADVERTISEMENT - CONTINUE READING BELOW
With Lucban's popularity in handicrafts, it is unsurprising to see an artist that expands on the practice. Teena Maaliw Octaviano's Hiraya (August 13 to September 7, 2022) subverted the expectations in handicrafts and used her colorful crochets to prompt the contemplation of personal experiences, stories, and histories. The use of material beyond the walls of the home and outside the presumption of women's domesticity added a complex layer to Octaviano's artworks. In another approach, Beatriz Rogas's Ang Lahat ng Daan ay Daan Pauwi (November 26 to December 26, 2022) used beadwork, embroidery, and sewing to create the narratives of home. The position of home in women's stories and artworks is unavoidable, particularly in Filipino culture. Instead of distancing from the feminine, embracing what is assumed to be feminine and pushing their boundaries became an important detail in women's artworks.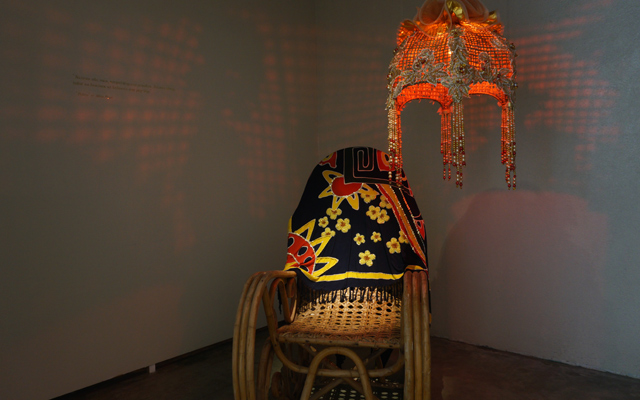 ADVERTISEMENT - CONTINUE READING BELOW
Also read:
This New Art Gallery Near Manila Is Built in a Farm
Sagada's Newest Art Hub Is a Sanctuary in the Mountains
Opening 2023 at Project Space Pilipinas
Orifice, which bridges the turn of the year for Project Space Pilipinas as it runs from December 28, 2022 to January 20, 2023, follows the creative space's tradition of inviting the Lucban Artist Guild (LAG) to close and start the season with a group show. To match this theme,  the artists created a circular work interpreting the prompt of beginnings. Mark Babia's "Sibuyas ng Taon, P400 per kilo!" catches humor and attention, especially as onions were P700 per kilo by the time the exhibit opened. Angelo Villa's rice-like strokes typical in his works are seen in "Pagtawid," this time with a father carrying his child on his shoulders to cross the strong waters. Efren Nantes's "LAG Diwang Paikid" pays homage to his fellow LAG members. LAG's mainstays Jowell Gaela and Erick Dator show strength in their homegrown style with "Water Lilies" and "Tribute to Oscar," respectively.
ADVERTISEMENT - CONTINUE READING BELOW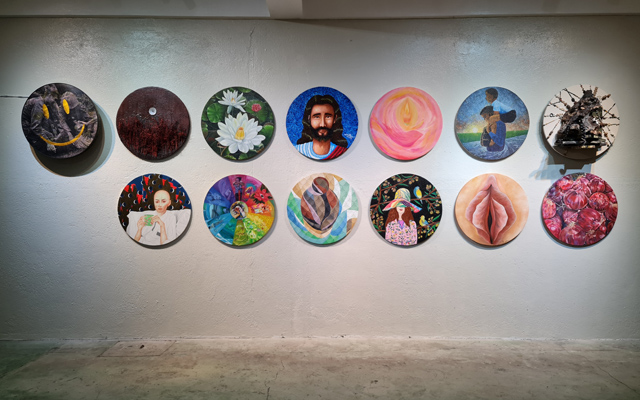 ADVERTISEMENT - CONTINUE READING BELOW
De Chavez also participates in Orifice with "The Exorcism of Imperial Thirst In A Century of Altruistic Malady." He used the image of waterboarding from the Vietnam War and placed a golden smiley face on top of it, as the artwork continually goes around. He quoted a line from Mark Twain's 1901 anti-imperialist essay on Philippine American War To The Person Sitting in Darkness and placed it on the side of the canvas. It is not unusual for De Chavez to offer a biting take on the current sociopolitical issues of the country, and "The Exorcism of Imperial Thirst In A Century of Altruistic Malady" does just that.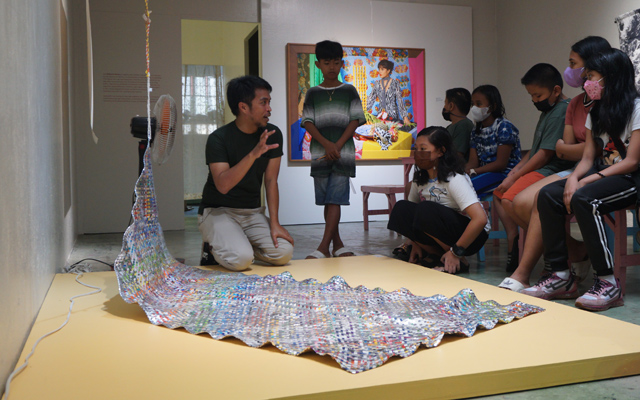 ADVERTISEMENT - CONTINUE READING BELOW
With the intensive exhibitions of 2022, he shared that there would be fewer shows and, instead, more workshops and project incubations for 2023. This trend has been common with independently-run contemporary spaces recently and is definitely worth observing as the new trajectory of PSP.
Project Space Pilipinas is at 6 Jose Eleazar Street, Lucban, Quezon. For updates, follow Project Space Pilipinas on Facebook. 
Share this story with your friends!
---
Help us make Spot.ph better!
Take the short survey
More Videos You Can Watch
Load More Stories