(SPOT.ph) Orange Project in Bacolod City continues to break boundaries for Philippine regional art. The contemporary art space became a driving force in expanding the conversations and possibilities of art while tucked in the middle of Lopue's Mandalagan, a local shopping and business complex. The 18-year-old space started out as an artist-run selling gallery in 2005, hoping to create a market accessible to Negrense artists. Over the years, the focus shifted from a market-oriented perspective to a space developing young artists in Negros Occidental.
Also read:
The Best Things to See and Do in Bacolod in 48 Hours
10 Cool Stores to Check Out the Next Time You're in Bacolod
From Gallery Orange to Orange Project in Bacolod City
The story started with a serendipitous meeting of founders visual artist Charlie Co and artist-entrepreneur Victor Benjamin "Bong" Lopue III at a gas station. Co, at the time, was already known nationally and globally. Lopue, the younger of the two, was seeking to expand their family business. With shared love and passion for the arts, they talked about creating a space where young artists could go and develop their practice. In line with the expansion of Lopue's Mandalagan, they dedicated space at the annex for Gallery Orange, then fondly called "Bridge of Love."
ADVERTISEMENT - CONTINUE READING BELOW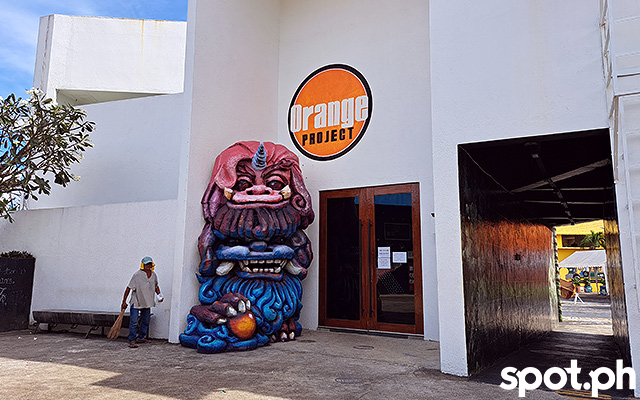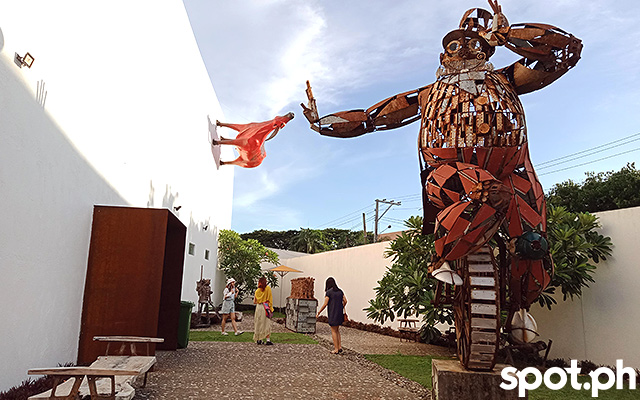 Regional galleries at the time were uncommon, yet they persisted. As Lopue's Mandalagan expanded, so did Gallery Orange. It is easy to assume that the gallery was a market success, given its constant programs and growth over the years. Yet, it was mostly from the patronage of Co and Lopue that the gallery thrived. Their so-called Phase 2 in 2014, provided a bigger space despite the lack of financial returns. Aside from Negrense artists, they opened the space for Filipino and foreign artists, so they may collaborate with local artists and engage with the community.
Ever excited for growth, they transferred again after four years in 2018. This time, to a massive two-level building in the heart of Lopue's Mandalagan. At this point, they also renamed the space into Orange Project, given the focus is beyond what they initially envisioned as a professional gallery. Similar to contemporary art spaces in art cities and centers, they went beyond the white cube approach and started exploring the possibilities and nuances of contemporary art. The artworks range from wall-bound works and sculptures to assemblage, installation, video and sound art, and collaborative projects.
ADVERTISEMENT - CONTINUE READING BELOW