National Museum extends free entrance till June
More reason to appreciate art!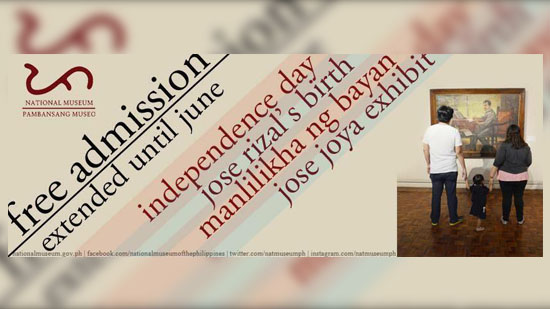 (SPOT.ph) The National Museum of the Philippines offered free entrance to women in March in honor of Women's Month and to everyone in May for National Heritage Month. For those who missed both, don't fret! Throughout June, you can still visit the museum for free because it's celebrating Independence Day (June 12) and the birth anniversary of national hero, Jose Rizal (June 19).
ADVERTISEMENT - CONTINUE READING BELOW
The museum is also opening two exhibitions: the Manlilikha ng Bayan today, June 1, and Remembering Joya on June 8. The latter is to commemorate the late National Artist Jose Joya's 85th birth anniversary.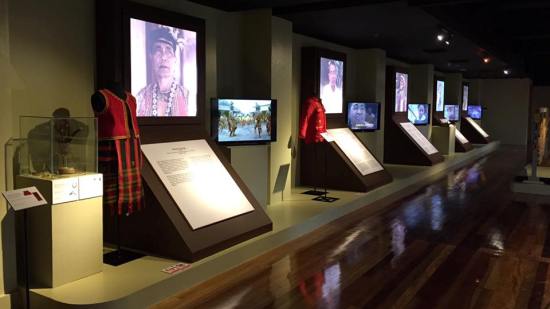 The Manlilikha ng Bayan will feature the work and lives of the 13 recipients of the Gawad Manlilikha ng Bayan (National Living Treasures Award) since it began in 1993. The National Living Treasures Award is given to "a Filipino citizen or group of Filipino citizens engaged in any traditional art uniquely Filipino, whose distinctive skills have reached such a high level of technical and artistic excellence and have been passed on to and widely practiced by the present generations in his or her community with the same degree of technical and artistic competence."
ADVERTISEMENT - CONTINUE READING BELOW
The list includes Mangyan poet Ginaw Bilog, Palawan musician and storyteller Masino Intaray, Maguindanaon musician Samaon Sulaiman, T'boli weaver Lang Dulay, Bagobo weaver Salinta Monon, Kalinga dancer Alonzo Saclag, Panay-Bukidnon epic chanter Federico Caballero, Yakan musician Uwang Ahadas, Tausug weaver Darhata Sawabi, Kapampangan metalsmith Eduardo Mutuc, Sama weaver Haja Amina Appi, Ilocano tabungaw maker Teofilo Garcia, and Ilocano weaver Magdalena Gamayo. The Gawad Manlilikha ng Bayan Award is equal in rank to the National Artist Award.
Jose T. Joya, on the other hand, was posthumously named National Artist in Visual Arts in 2003. He was known for abstract painting, graphic arts, and printmaking.
The National Museum of the Philippines is at P. Burgos Street, Manila; open from 10 a.m. to 5 p.m. (Tuesday to Sunday). The Planetarium is closed on Sundays.
Photos from the National Museum's Facebook page
Recommended Videos
Load More Stories