10 Inspired Pieces to Check Out at MaArte Fair 2016
Support local!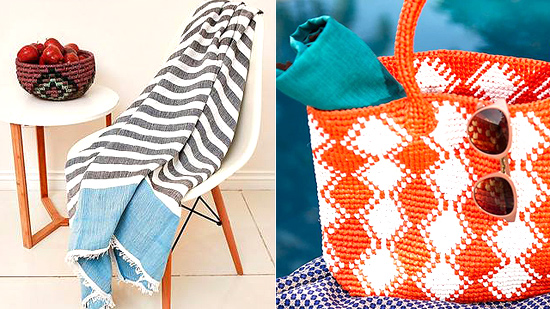 (SPOT.ph) MaArte, an annual fundraiser and craft fair organized by the Museum Foundation of the Philippines, returns to Rockwell for its eighth season on August 26 to 28 at 8 Rockwell. Over 70 retailers have been selected to showcase the soul of the Filipino artisan through home and fashion items made from indigenous materials and accessories that reflect the country's heritage.
"We have been doing this for eight years, and we have grown so much. Our challenge is to 'Evolve the Filipino Craftsman'," noted Maritess Pineda, President of the Museum Foundation of the Philippines. MaArte is part of the Foundation's efforts to raise funds for the National Museum as well as promote Filipino products for export.
Just in time for the -ber months and pre-holiday shopping, here are 10 MaArte finds to look out for: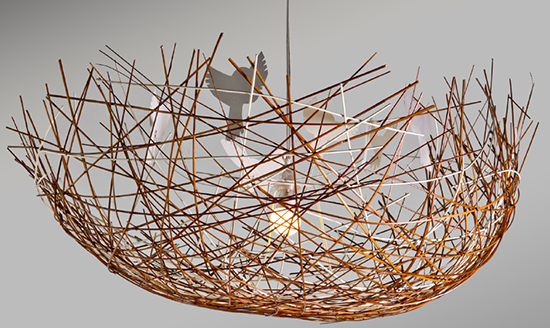 Bird's Nest Shadow Hanging Lamp by Hacienda Crafts
Hacienda Crafts uses sustainable natural materials, indigenous weaving techniques, and Negros Island artistry to create lamps, furniture, and furnishings. For the envirosocial design company, "a basket is not just another basket in a production line, [but] an expression of the maker and a way into a better life."
For more information, e-mail office@haciendacrafts.com or follow Hacienda Crafts Company on Facebook.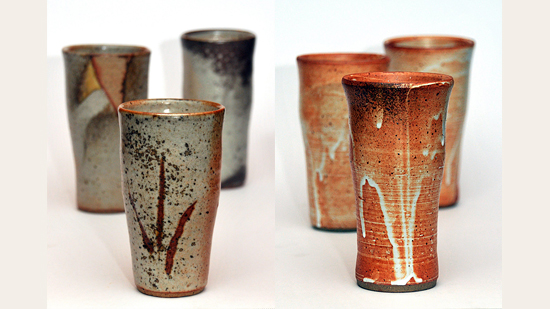 Pottery by Joey de Castro
Joey De Castro's journey with clay is filled with endless possibilities and surprises. For this year's collection, Joey used glazes intended for his sculptures to create coffee mugs and drinking glasses.
For more information, e-mail joeyldc@yahoo.com, contact 0917-831-5904, or follow Joey De Castro Pottery on Facebook.
ADVERTISEMENT - CONTINUE READING BELOW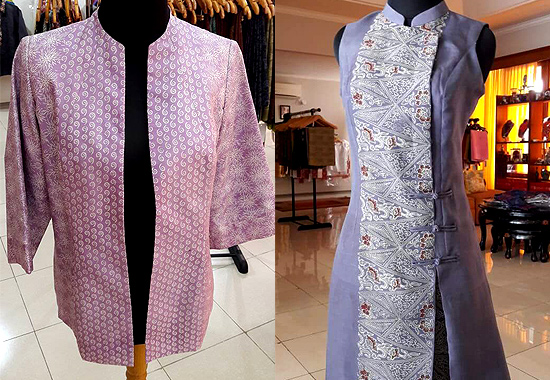 Barong Batik
Every piece of Barong Batik starts with jusi material from the Philippines. It is then brought to the village of Pekalongan in Central Java where over 200 batik artists transform the fabric using the wax-resist process and different color dyes. It is true fashion fusion that blends the material of the Philippine barong with the art of the Indonesian batik.
For more information, e-mail mthelvictorio75@gmail.com or follow Barong Batik on Facebook.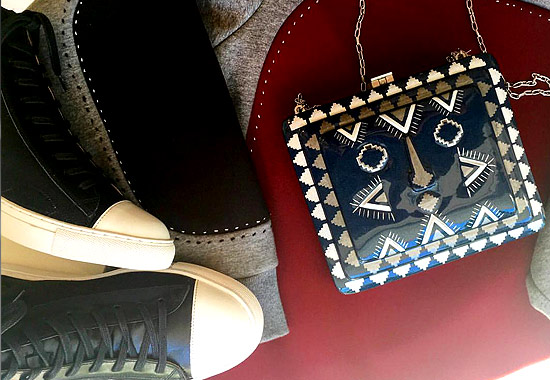 "Racquel" Minaudière by Joanique
"Racquel," which is part of the "Maskara" collection, is a hand-carved and hand-painted wooden minaudière available in midnight blue, silver, and gold. It is just one of the many items of fashion accessory brand Joanique, founded in 2011 by Malou Romero.
For more information, e-mail malou@joanique.com or follow Joanique on Facebook.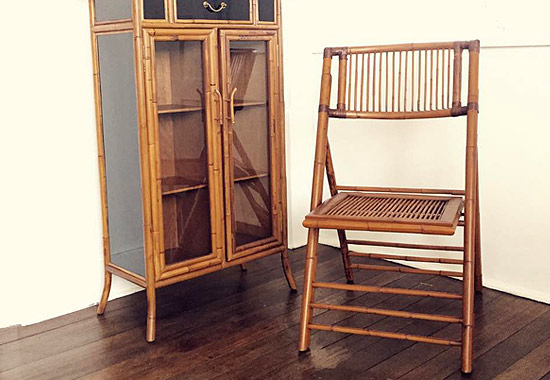 "Miqueta" Collection by E. Murio
E. Murio is a furniture workshop that specializes in natural materials. Its newest line, "Miqueta," features compact and stylish rattan and bamboo furniture and accessories for easy urban living. The items are done in patina finish.
For more information, e-mail info@emurio.com or follow E. Murio on Facebook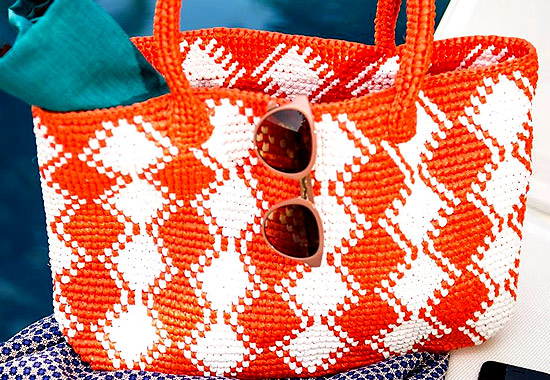 Tali Handmade
Tali, a new line of upscale bags woven through traditional crocheted techniques, is founded by working mothers Liza Morales Crespo and Marielle de Leon Lazaro. The bags are made by impoverished female inmates and mothers who want to change their families' lives for the better. 
For more information, e-mail info.talihandmade@gmail.com or follow Tali Handmade on Facebook.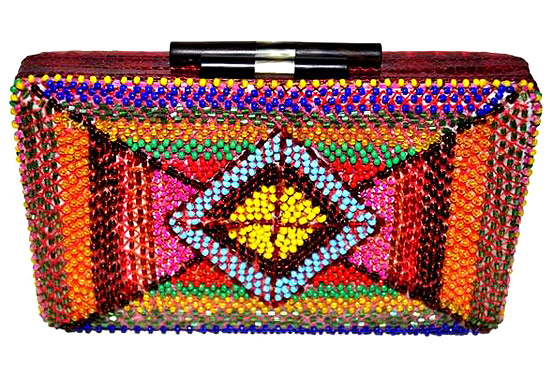 Bagobo-inspired Bag by Great Women
ADVERTISEMENT - CONTINUE READING BELOW
Great Women is a lifestyle brand of textiles, embroidery, and beadworks made by indigenous Philippine tribal weavers, women entrepreneurs, and small producers. Their products range from clutch bags to notebooks and espadrilles.
For more information, e-mail greatwomenbrand@gmail.com or follow Great Women on Facebook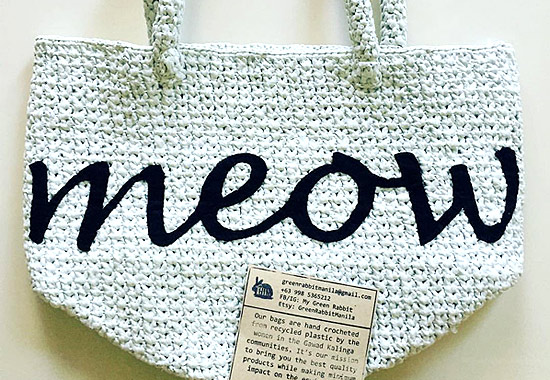 My Green Rabbit Bags by GKonomics
My Green Rabbit's products are made by the women in the Gawad Kalinga communities. Each bag is hand-crocheted from recycled plastic straws in an effort to protect the environment and contribute to the development of Gawad Kalinga residents. Bags can be customized to fit your desired size, style, and color.
For more information, e-mail maansicam@gmail.com or follow My Green Rabbit on Facebook.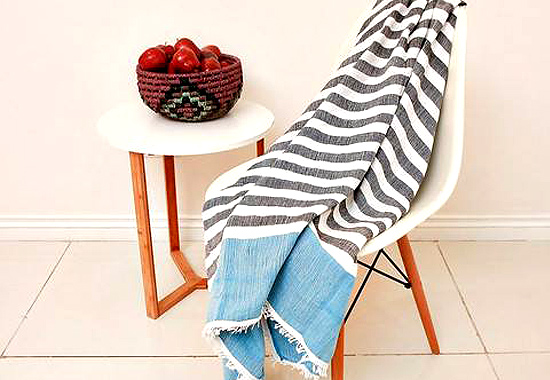 Hand-woven Blankets by Beyond Borders
Beyond Borders is a brand of hand-woven blankets, covers, towels, and napkins from the Ilocos region. Traditionally known as inabel, these products are made using antique wooden loom and a weaving technique handed down from mother to daughter. Each Beyond Borders product is a piece of Filipino heritage.
For more information, e-mail blankets.beyondborders@gmail.com or follow Beyond Borders Philippines on Facebook.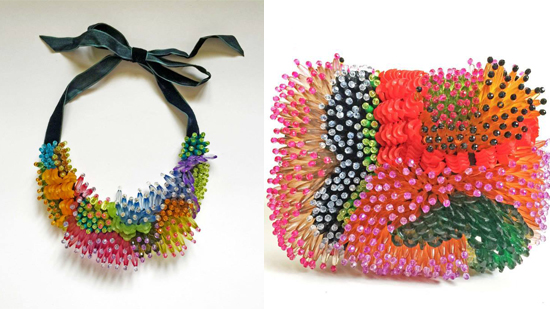 Accessories by Ken Samudio
Ken Samudio is a biologist by profession specializing in marine biodiversity before he became an accessories designer. This is probably why he creates bags and jewelry with upcycled beads made from water plastic bottles, recycled sea glass, and other sustainable materials. The socially conscious entrepreneur employs mostly disadvantaged women in his small production house.
For more information, e-mail info@ken-samudio.com or follow Ken Samudio on Facebook.
ADVERTISEMENT - CONTINUE READING BELOW
The MaArte Fair 2016 is happening on August 26 to 28 at 8 Rockwell, Rockwell Drive, Makati City. For more information, visit MaArte Fair on Facebook.
Photos from the Facebook pages of Hacienda Crafts Company, Joey De Castro Pottery, Barong Batik, Joanique, E. Murio, Tali Handmade, Great Women, My Green Rabbit, Beyond Borders, and Ken Samudio
Load More Stories