The SPOT.ph Guide to Art Galleries in Quezon City
Go artsy in the Metro's largest city.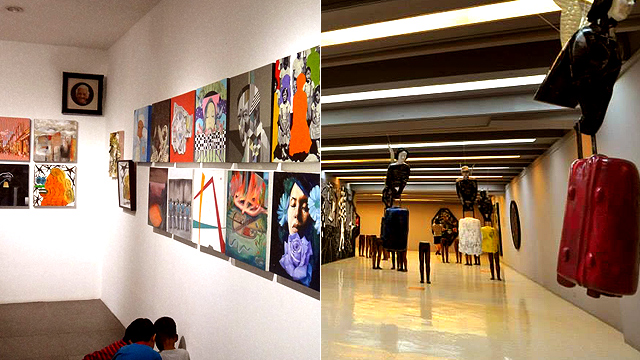 (SPOT.ph) Quezon City, Metro Manila's largest and most populous city, is known for its high-rise condominiums, big commercial centers, dynamic food hubs, and dozens of malls. It's one of the Metro's go-to areas for what's hip and happening no matter how horrible the traffic may be. But the City of Stars is also filled with art galleries that not only showcase local talent but also the vibrant art scene.
We round up artistic spaces in Quezon City that you should check out the next time you find yourself in the northern part of Metro Manila.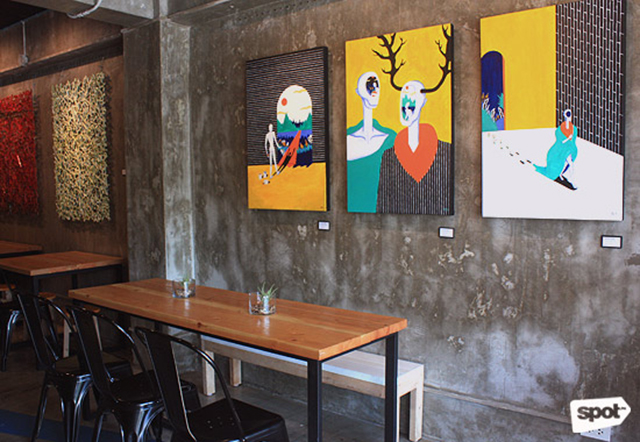 ADVERTISEMENT - CONTINUE READING BELOW
G/F ALCAL Building, 285 Katipunan Avenue, Quezon City
Contact: 952-1947
E-mail: vongardeartgallery@gmail.com
Website: vongarde.com
Open from 1 p.m. to 11 p.m. (Monday to Sunday)
Vongarde Art Gallery, which shares a space with 55 Square Cafe, is the brainchild of UP Fine Arts graduates Kit Singson and Dan Villacruel. It opened on July 13 and the gallery has since featured young and up-and-coming artists like sculptor Leo Velasco, photographer Koji Arboleda, and ceramic artist Maria Magdamit. It's constantly on the lookout for artists who have what it takes, but haven't quite gotten their break in the scene.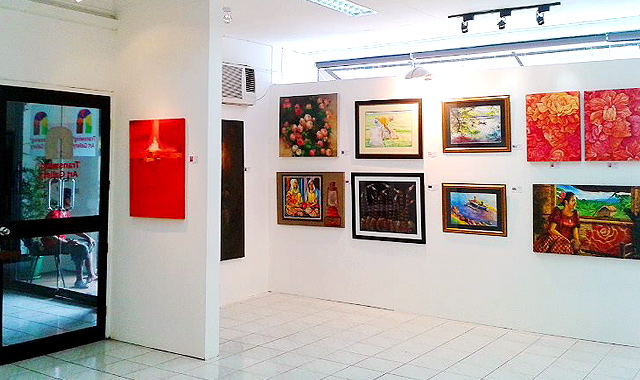 Transwing Art Gallery
G/F Foremost Corporate Center, 102 West Avenue, Phil-Am, Quezon City
Contact: 411-5179
E-mail: transwingartphil@gmail.com
Website: www.artgallery.ph
Open from 9 a.m. to 6 p.m. (Monday to Friday), 10 a.m. to 5 p.m. (Saturday and Sunday)
During the opening of Transwing Art Gallery on June 25, owner and President Klaus Hartung noted in his speech his belief that "a gallery must have the responsibility to entertain the artist well and to ensure proper cooperation between the artist and the gallery." With this in mind, the Philippine-German visual art space has since presented works of young artists who deserve a space for art, regardless of their education, background, or chosen medium, such as in the July exhibit called Generation Millennial.
ADVERTISEMENT - CONTINUE READING BELOW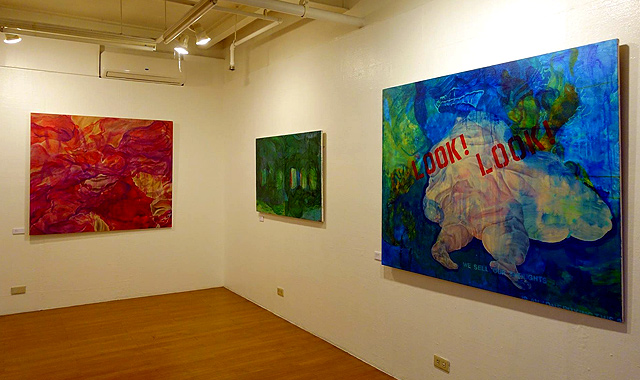 West Gallery
48 West Avenue, Quezon City
Contact: 411-0336
E-mail: info@westgallery.org
Website: www.westgallery.org
Open from 9 a.m. to 6 p.m. (Monday to Saturday)
Despite its small space, this gallery along West Avenue (thus the name) hosts three to four simultaneous shows at a time. It has featured hundreds of contemporary artists, as proven by the endless list of names on its website, including painter Mariano Ching, folk singer Cynthia Alexander, and mixed media artist Dex Fernandez.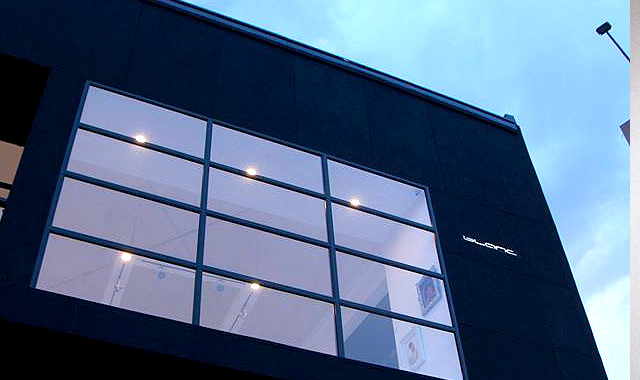 ADVERTISEMENT - CONTINUE READING BELOW
Blanc Gallery
145 Katipunan Avenue, St. Ignatius Village, Quezon City
Contact: 0920-927-6436
E-mail: info@blanc.ph
Website: www.blanc.ph
Open from 11:30 a.m. to 7:30 p.m. (Monday to Sunday)
The abundance of white space is one of the striking things about Blanc Gallery. Founded in 2006, it puts the spotlight on emerging Filipino artists who bring life to the whitewashed walls of its three exhibit spaces. It has, in the past, hosted Jaime Pacena II's Altar, a display of mixed-media pieces; Allan Balisi's Five Paintings, which gives a different spin to the artist's black-and-white style; and Mideo M. Cruz's Cyborg Republic, which features assemblages composed of industrial materials.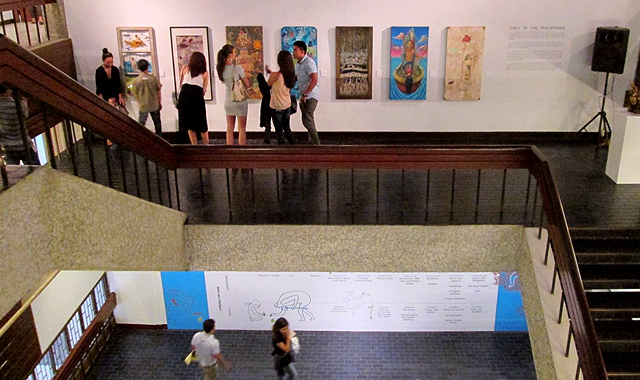 UP Vargas Museum
Jorge B. Vargas Museum and Filipiniana Research Center, Roxas Avenue, University of the Philippines, Diliman, Quezon City
Contact: 928-1927
E-mail: vargasmuseum@gmail.com
Website: vargasmuseum.upd.edu.ph
Open from 9 a.m. to 5 p.m. (Tuesday to Saturday)
The in-house museum of the University of the Philippines prides itself on "being the only art repository in the country embracing the entire range of Philippine artistic creativity from the 1880s to the 1960s." Aside from permanent displays, it showcases works of students from the university's College of Fine Arts and other artists such as Dexter Sy, Mark Justiniani, and Mark Salvatus. Exhibit openings in the gallery often include shows by performance artists, cultural advocates, and indigenous groups.
ADVERTISEMENT - CONTINUE READING BELOW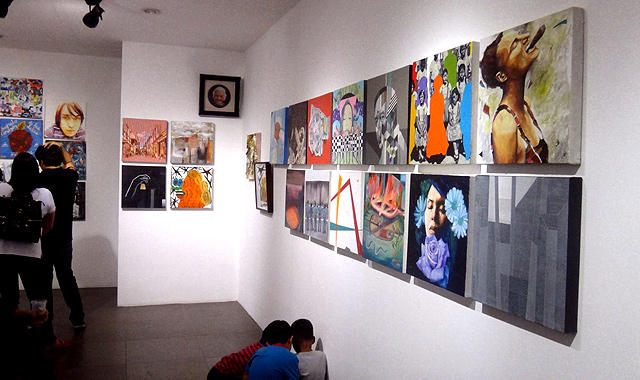 Kaida Contemporary
45 Scout Madrinan, South Triangle, Quezon City
Contact: 463-5859
E-mail: kaida529@yahoo.com.ph
FB: www.facebook.com/kaidagallerymanila
Open from 10 a.m. to 7 p.m. (Monday to Saturday)
Since 2006, Kaida Contemporary has opened its doors to artists and artworks of all kinds. It hosted Maria Jeona Zoleta's Hypno Dream Babe filled with candy-colored canvasses, Paolo Germar's weird but interesting Pay per Doll, and Cian Dayrit's disturbing but unique Popular Exotica. When Kaida says contemporary, they mean it.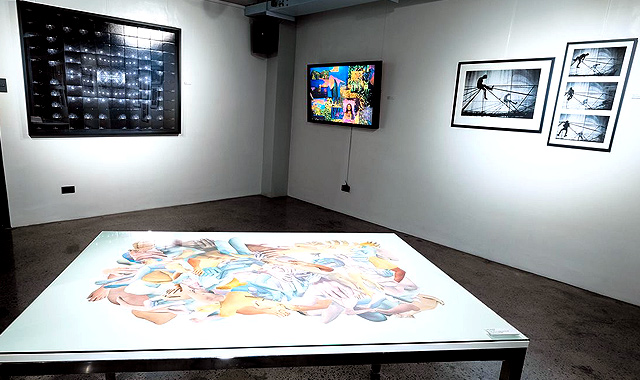 ADVERTISEMENT - CONTINUE READING BELOW
Vetro
135 Congressional Avenue, Project 8, Quezon City
Contact: 0921-674-8890
E-mail: vetromanila@gmail.com
Website: www.vetromanila.com
Open from 8 a.m. to 6 p.m. (Tuesday to Saturday)
Vetro, which is Italian for glass, is a fitting name for this gallery housed in a building composed almost entirely of glass. More than the physical space, it sees art as a vessel much like glass, which both mirrors and encapsulates ideas, epiphanies, and life in general. When they opened in June, they also launched a photo exhibit titled Present Progressive: Visual Narratives on Morphosis, which included celebrity Meryll Soriano. Artist talks also go alongside the exhibits.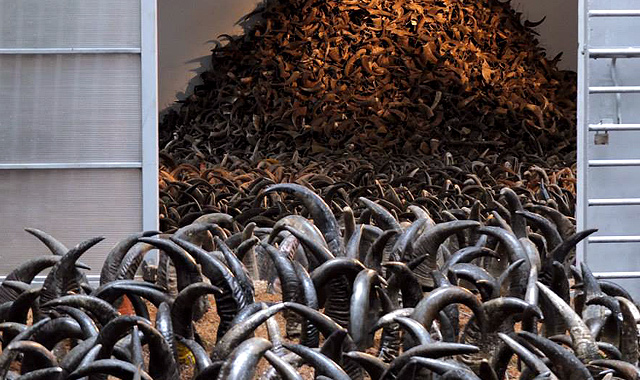 Light and Space Contemporary
53 Fairlane Street, West Fairview, Quezon City
Contact: 239-8202
E-mail: info@lightandspacecontemporary.com
FB: www.facebook.com/Lightandspace
Open from 10 a.m. to 9 p.m. (Monday to Wednesday, Saturday), 10 a.m. to 12 m.n. (Thursday to Friday)
Light and Space Contemporary was founded in 2010 by brothers Jason and Joseph Tecson who turned former warehouses and offices into an artistic space. Through the help of fellow artists Pow Martinez, Jeona Zoleta, and Jigger Cruz, the initiative has become an opportunity for painters, sculptors, and photographers to not only to display their artworks but also further their careers through the artist-in-residence program. It also functions as a community arts center that hosts musical performances, stage plays, and even film screenings.
ADVERTISEMENT - CONTINUE READING BELOW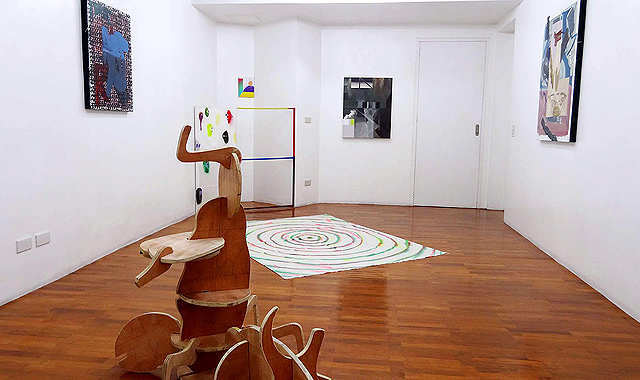 Artery Art Space
102 P. Tuazon Boulevard, Cubao, Quezon City
Contact: 725-2837
E-mail: arteryartspace@gmail.com
FB: www.facebook.com/arteryartspace
Open from 11 a.m. to 7 p.m. (Tuesday to Saturday)
Artery Art Space is a studio, store, snack bar, exhibition area, and lounge all rolled into one. It also provides workshops and seminars for young artists, with mentors including the likes of Kiri Dalena, Mark Salvatus, and Wendell Capili.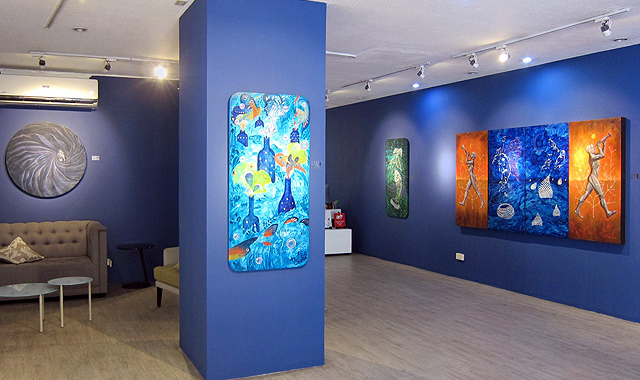 ADVERTISEMENT - CONTINUE READING BELOW
Galerie Stephanie
Unit 1B Parc Plaza Building, 183 E. Rodriguez Jr. Avenue, Quezon City
Contact: 709-1488
E-mail: galeriestephanie@yahoo.com
Website: www.galeriestephanie.com
Open from 10 a.m. to 8 p.m. (Monday to Saturday), 1 p.m. to 7 p.m. (Sunday)
Galerie Stephanie holds exhibitions of both established artists and emerging ones. Its roster includes National Artist Federico Aguilar Alcuaz, Juvenal Sanso, and Ramon Orlina, while the more contemporary ones include Rom Villaseran and Kara de Dios. It has also exposed our young artists to the international market by joining exhibition events abroad, such as Art Fair Tokyo, Bazaar Art Jakarta, and Art Stage Singapore.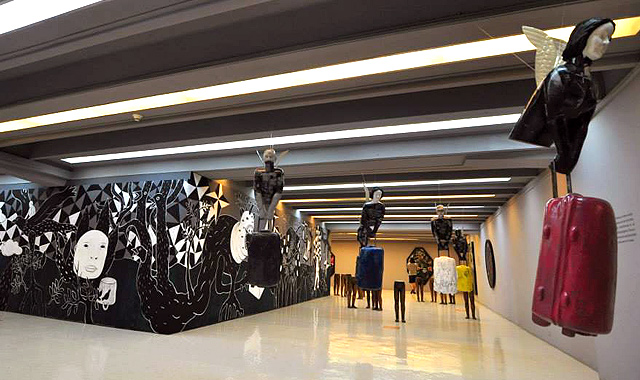 Ateneo Art Gallery
2/F Old Rizal Library Special Collections Building, Ateneo de Manila University, Katipunan Avenue, Loyola Heights, Quezon City
Contact: 426-6488
E-mail: aag@ateneo.edu
Website: www.ateneoartgallery.org
Open from 8 a.m. to 7:30 p.m. (Monday to Friday), 8 a.m. to 6 p.m. (Saturday)
The Ateneo Art Gallery was established in 1960 after Fernando Zobel gave his personal collection of works by Filipino artists to the university. Among its prized possessions are works by Vicente Manansala, Arturo Luz, Jose Tence Ruiz, and Impy Pilapil. The gallery also spearheads the Ateneo Art Awards, which is now considered one of the most prestigious award-giving bodies recognizing emerging artists in the Philippines.
ADVERTISEMENT - CONTINUE READING BELOW
Load More Stories