This year's Día del Libro features a pop-up by Museo del Prado
And free books, of course!
(SPOT.ph) Instituto Cervantes once again brings us Día del Libro or the International Book Day on April 22. Book lovers (and thousands of books) will gather at Ayala Triangle Gardens in Makati City for this fun-filled day. Here are some reasons why you should be excited.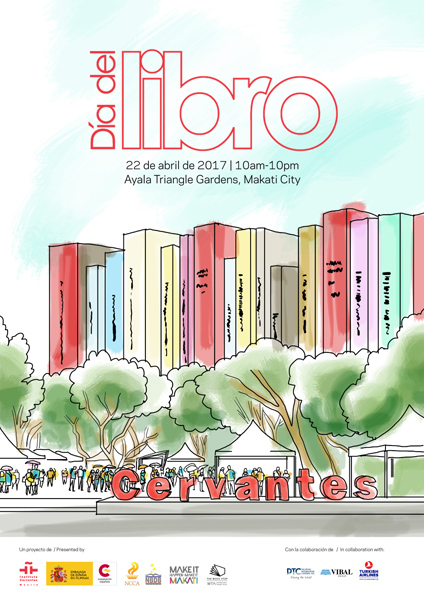 It honors two of history's greatest writers.
ADVERTISEMENT - CONTINUE READING BELOW
The tradition of Día del Libro began in Barcelona, Spain, as part of the celebration of St. George's Day on April 23. It is also the same day that Spanish writer Miguel de Cervantes and English poet William Shakespeare died—April 23, 1616. With such significant coincidence, United Nations Educational, Scientific and Cultural Organization declared April 23 as "World Book and Copyright Day" in 1995.
It's part of the Philippine celebration of National Literature Month.
The National Commission for Culture and the Arts declared April as the National Literature Month in honor of the birth anniversary of Filipino poet Francisco Balagtas (a.k.a. Francisco Baltazar).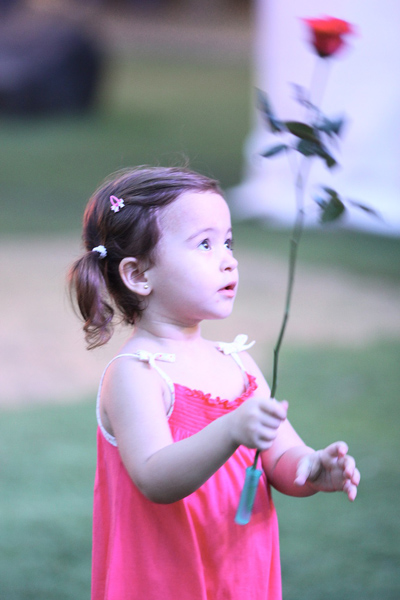 ADVERTISEMENT - CONTINUE READING BELOW
International Book Day means discounted (and free) books!
Bookstores and publishing houses will be selling books at 20% off. Every book purchase will also entitle the buyer to a free rose. Instituto Cervantes will be giving out hundreds of books to attendees of Día del Libro 2017. It's even better than Valentine's Day, Christmas Day, and your birthday combined!
Museo del Prado holds a pop-up in Manila.
The Prado Museum in Madrid is Spain's national art museum that features the world's finest collection of European art. Filipinos can now enjoy more than 50 life-size reproductions of great works from the 12th to 19th Centuries through high-definition photographic prints.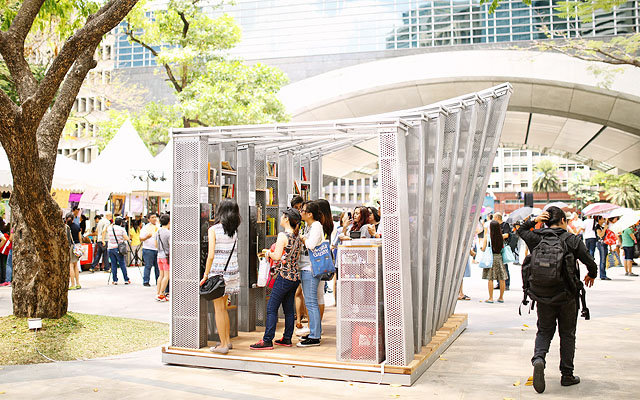 ADVERTISEMENT - CONTINUE READING BELOW
The Book Stop comes back to Ayala Triangle.
After its success at the Manila Cathedral in Intramuros and San Sebastian Church in Quiapo, the Metro's favorite pop-up library will come back to its home at the Ayala Triangle Gardens. The Book Stop's mission is to encourage reading and passion for literature through the exchange of books and ideas in a dynamic space.
There's an exhibit on a Chilean writer.
The Embassy of Chile will present an exhibit on Gonzalo Rojas (1916-2011), a recipient of the Chilean National Prize for Literature, Queen Sofia Prize of Iberian American Poetry, and Octavio Paz Prize of Mexico, among others.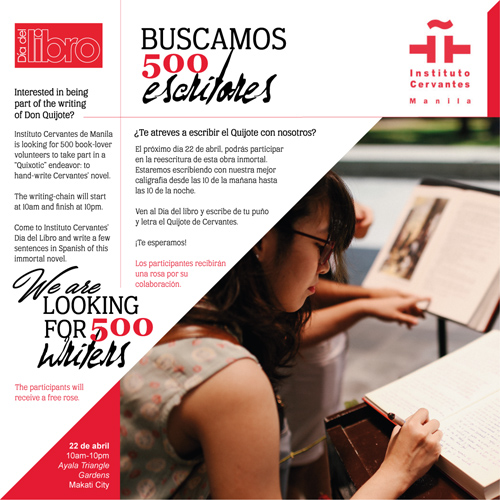 ADVERTISEMENT - CONTINUE READING BELOW
You can take part in a Quixotic challenge.
To commemorate the Day of Miguel de Cervantes, Instituto Cervantes is organizing the rewriting of Don Quixote de La Mancha...by hand! From 11 a.m. to 10 p.m., 500 book-loving volunteers will write a few sentences from the 1605 novel for two minutes each. The output of this writing chain will be deposited to the Library of Instituto Cervantes. Anyone can sign up at the venue on the same day.
You'll love the new books.
A compilation of European short stories titled Layag: European Classics in Filipino will be launched at 11:30 a.m.; The Silver Way, a documentation of what the Manila Galleon meant for the history of the world, will be presented by one of its two authors, Juan José Morales, at 4 p.m.; and a reprint of Flora de Filipinas, first published in the 19th Century, will be launched at 5 p.m.
ADVERTISEMENT - CONTINUE READING BELOW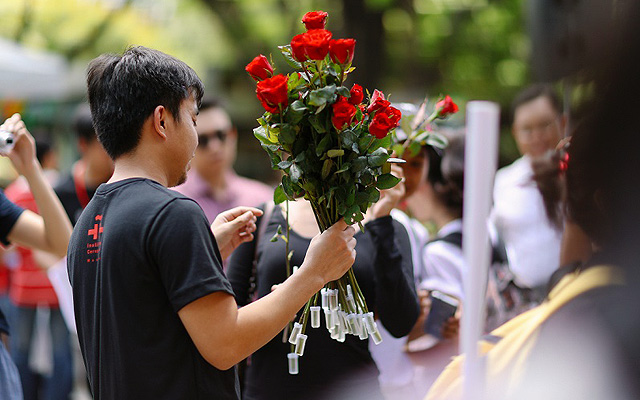 La Noche de los Libros should be fun!
This year's The Night of Books will include a feast of Spanish food, jazz music, and poetry readings. Photo buffs may also submit their best photos taken during Día del Libro. Cool prizes await the winners of this contest.
ADVERTISEMENT - CONTINUE READING BELOW
There's a free orchestra concert.
To cap the night off, Día del Libro will host a free concert by the Manila Symphony Orchestra at 7 p.m. It will feature classical pieces from the Spanish and Filipino repertoire.  
Día del Libro or International Book Day is on April 22, from 10 a.m. to 10 p.m. at Ayala Triangle Gardens, Makati City. For more information, visit Instituto Cervantes de Manila on Facebook.
Load More Stories