(SPOT.ph) Museums often house great works of art, historical artifacts, or scientific discoveries. But there are others that display unusual yet fascinating collections. Some of them may be gross, funny, or weird, but they nevertheless attract many curious visitors.
Here are some of the world's most interesting museums with equally surprising stories.
Shin-Yokohama Ramen Museum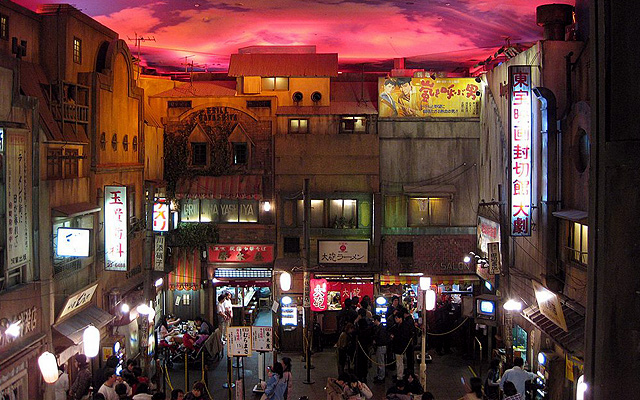 ADVERTISEMENT - CONTINUE READING BELOW
2-14-21 Shinyokohama, Kohoku-ku, Yokohama-City, 222-0033, Japan
www.raumen.co.jp/en
Fee: ¥310 for adults
Open from Monday to Saturday, 11 a.m. to 9:30 p.m.; and every Sunday, 10:30 a.m. to 9:30 p.m. 
Japan's one-stop spot dedicated to ramen will make you rethink what you know about museums. It's where you can enjoy the nine most famous ramen shops in the country while taking a trip down memory lane through its 1958-inspired interiors. There's a gallery that depicts the history and evolution of ramen, a shop where you can buy goods and make your own ramen, and an old-fashioned sweets shop (Dagashi-ya) where you can find up to 300 old-school treats. The Shin-Yokohama Ramen Museum was established in 1994 and regarded as the world's first food-themed amusement park and museum. 
Momofuku Ando Instant Ramen Museum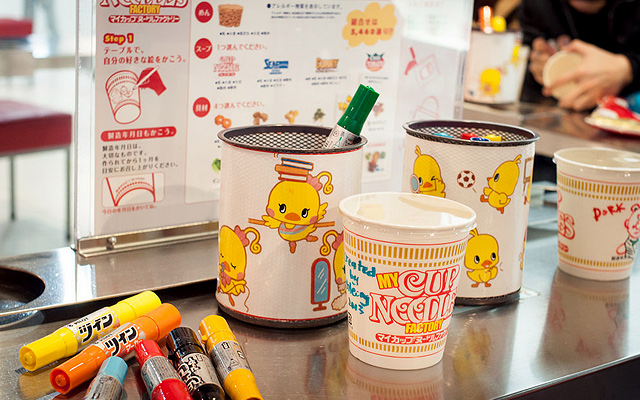 8-25 Masumi-cho, Ikeda-shi, Osaka, Japan
www.cupnoodles-museum.jp/en/osaka_ikeda
Free entrance 
Open from Wednesday to Monday, 9:30 a.m. to 4:30 p.m.
Momofuku Ando is the inventor of instant noodles and the creator of the brands Top Ramen and Cup Noodles. It's only fitting that the world's instant ramen museum is named after him. Momofuku Ando Instant Ramen Museum explores Japan's food culture and showcases instant-noodle packaging from all over the world. Visitors can also try limited-edition eats from Hokkaido and Tohoku, Japan, as well as create their own soup packaging at the My CUPNOODLES Factory for ¥300.
Vent Haven Ventriloquist Museum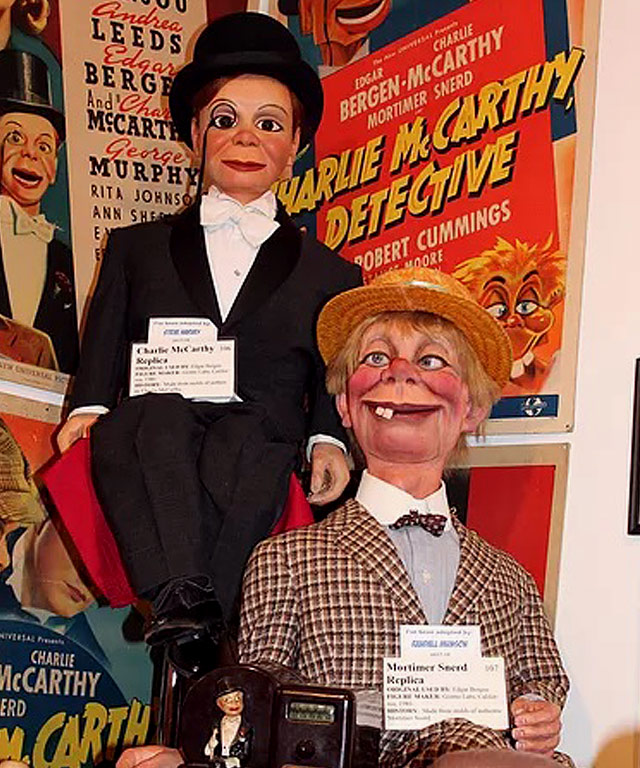 ADVERTISEMENT - CONTINUE READING BELOW
33 West Maple Avenue, Fort Mitchell, Kentucky
www.venthaven.org
Fee: U.S.$10
Open daily from May 1 to September 30 by appointment
Ventriloquist dolls or dummies may spook some people, but not William Shakespeare Berger. He bought his first dummy, Tommy Baloney, in 1910, and continued to collect more through the years. In 1962, he started to construct a building beside his house to make sure he had enough room for his collection. He finally opened the 900-piece gallery of 19th-, 20th-, and 21st-century dolls to the public in 1973.
Icelandic Phallological Museum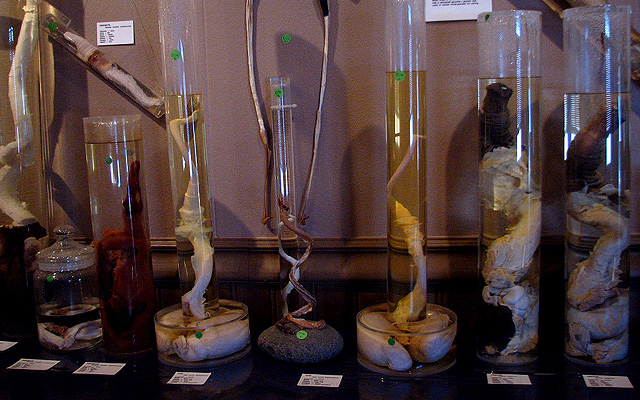 ADVERTISEMENT - CONTINUE READING BELOW
Laugavegur 116, 105 Reykjavik, Iceland
phallus.is/en
Fee: 1700 Icelandic króna
Open daily from 9 a.m. to 6 p.m. (June to August), and from 10 a.m. to 6 p.m. (September to May)
In Iceland, a man named Sigurður Hjartarson received a bull's penis as a gift when he was a child. Back then, it was used as a whip for farm animals. This made him so fascinated by different species' genitalia that in 1974, he started collecting whale penises. (Because why not?) He opened a museum in 1990 after gathering the genital organs of a variety of land and sea mammals. The museum now displays his collection of over 215 penises.
Venustempel Sex Museum (Temple of Venus)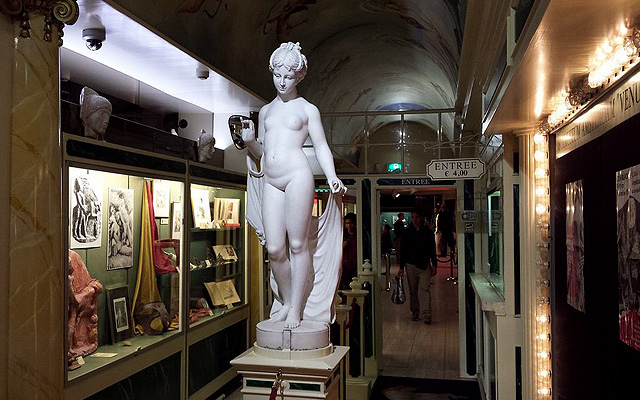 ADVERTISEMENT - CONTINUE READING BELOW
Damrak 18, 1012 LH Amsterdam
Fee: €5
Open daily from 9:30 a.m. to 11:30 p.m.
It is not surprising that Amsterdam has a museum about sex—and the world's oldest one at that. Aptly named Temple of Venus (with a sculpture of the goddess of love and sex at the entrance), it has an extensive collection of erotic pictures, paintings, and recordings. There are also life-sized wax figures of sex symbols Marilyn Monroe and courtesan spy Mata Hari.
Torture Museum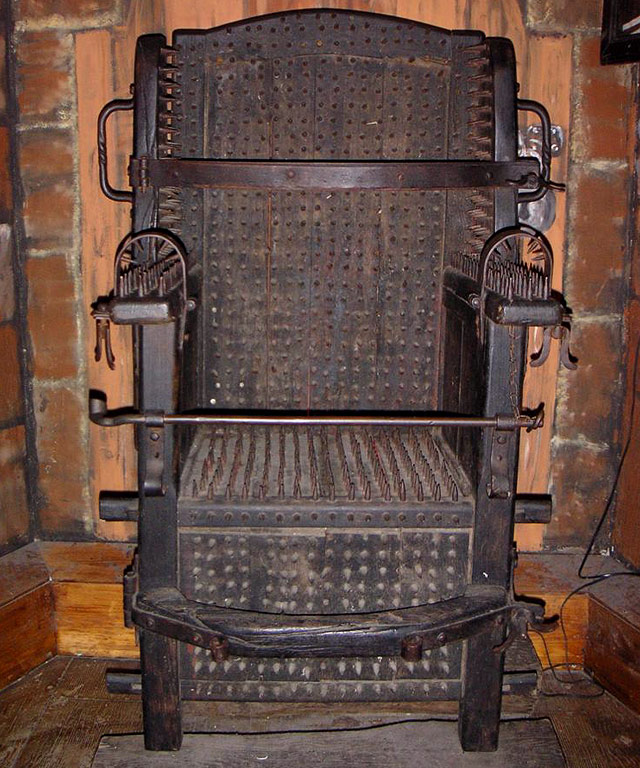 ADVERTISEMENT - CONTINUE READING BELOW
Singel 449, 1012 WP Amsterdam
www.torturemuseum.com
Fee: €7.50
Open daily from 10 a.m. to 11 p.m.
While Amsterdam has a museum for pleasure, it also has a special place that highlights pain. The country, after all, is just one of the many places in Europe that used to have public executions in town squares. The Torture Museum showcases over 100 torture devices, including inquisition chairs, guillotines, and other items used to weed out witches and heretics.
Sulabh International Museum of Toilets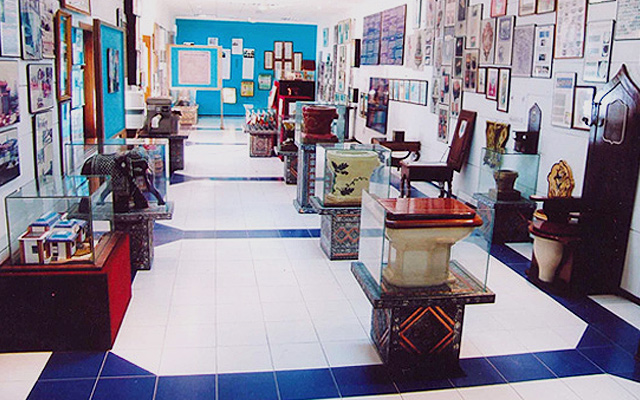 ADVERTISEMENT - CONTINUE READING BELOW
Dabri Marg, Mahavir Enclave, Palam, New Delhi, India
www.sulabhtoiletmuseum.org
Free entrance
Open from Monday to Saturday, 8 a.m. to 8 p.m., and every Sunday, from 10 a.m. to 5 p.m.
A museum with a rare collection of facts, photos, and objects about the evolution of toilets? Yup, such a place exists and it is located in New Delhi. The museum gives a chronological account of the development of toilets from 2500 B.C. to contemporary times, including social customs and rules of etiquette in using the toilet. Aside from an extensive display of chamber pots, bidets, water closets and more, the museum also contains a collection of beautiful poems related to the loo.
Chez Galip Hair Museum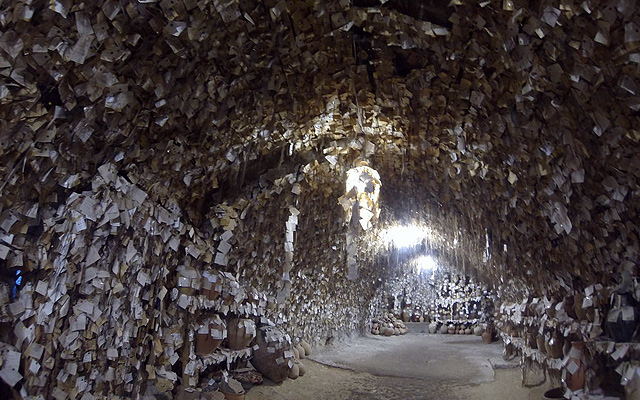 ADVERTISEMENT - CONTINUE READING BELOW
Yukari Mh. 110 Sk. No: 24 Avanos/Nevsehir, Turkey
www.chezgalip.com
Free entrance
Open daily from 8:30 a.m. to 7:30 p.m.
In the '80s, a close friend of Turkish potter Chez Galip was leaving their town, Avanos. So that he would always remember her, she cut a piece of hair, wrote a message with her new address on it, and gave it to her friend—because that's perfectly normal for best friends, right? This was the beginning of Chez Galip's Hair Museum. Over the next few years, he has acquired 16,000 differently-colored locks of hair from women (all willingly given) from around the world and placed all of them at the basement of his pottery shop. Though not required, women who visit the place can easily add to his collection—just look for a pair of scissors, writing materials, and sticky tapes scattered around the museum.
Shankar's International Dolls Museum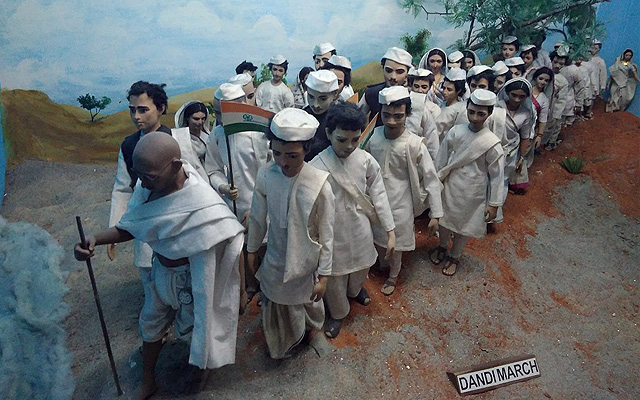 ADVERTISEMENT - CONTINUE READING BELOW
Nehru House, 4, Bahadurshah Zafar Marg, New Delhi, India
Fee: 17 Indian rupee
Open from Tuesday to Sunday, 10 a.m. to 5:30 p.m.
A lot of girls collect dolls, but a cartoonist from India took it to another level. K Shankar Pillai started his doll museum in 1965 and now, it spans an area of 5184 square feet with almost 6,500 dolls from over 85 countries. The collection includes Samurai dolls from Japan, maypole dancers from Hungary, flamenco dancers from Spain, and orchestra players from Thailand. The museum also houses 500 unique dolls dressed up in the traditional Indian attire and a "clinic" to restore broken or damaged dolls.
Museum of Broken Relationships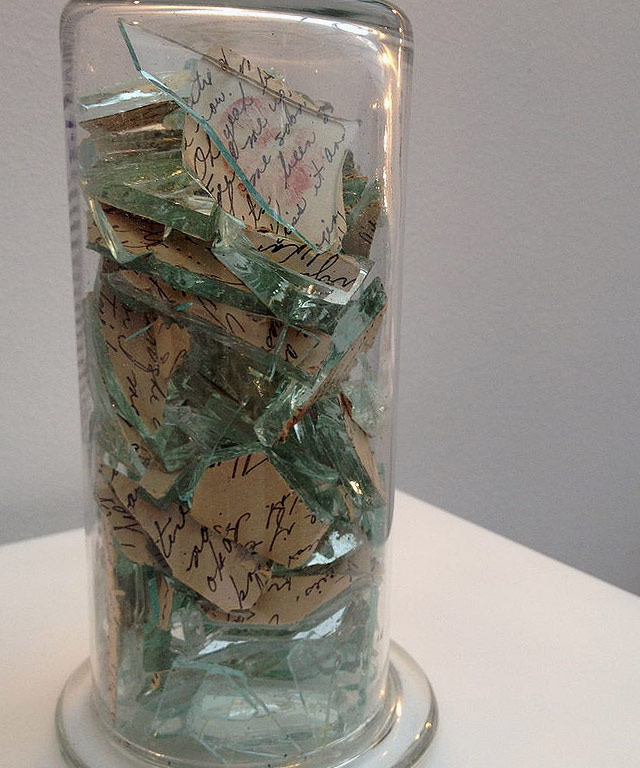 ADVERTISEMENT - CONTINUE READING BELOW
Cirilometodska 2, 10000, Zagreb, Croatia
brokenships.com
Fee: 40 Croatian kuna
Open daily from 9 a.m. to 10:30 p.m. (June 1 to September 30) and from 9 a.m. to 9 p.m. (October 1 to May 31)

How do you move on from a broken relationship? There is a variety of ways—from working out to drowning all the pain with alcohol. Two Croatian artists took a completely different route: When their four-year relationship ended, they joked about creating a museum that could house all personal items left behind by their exes. They did exactly that and even asked friends to donate stuff from their own broken relationships.
The collection opened to the public in 2006 and became a traveling museum at some point. It went to Argentina, Germany, Serbia, Singapore, South Africa, Turkey, United Kingdom, United States, and of course—the capital of sawi, the Philippines! The museum is now permanently located at the beautiful Kulmer Palace in the historic town of Zagreb, Croatia.
ADVERTISEMENT - CONTINUE READING BELOW
Share this story with your friends!
---
Help us make Spot.ph better!
Take the short survey
More Videos You Can Watch
Load More Stories