Manila's Next Creative Hub Will Be in the Historic Walls of Intramuros
The Maestranza Creative Quarter is set to open in 2020.
(SPOT.ph) If you spent most of your college life in Manila, specifically the University Belt, then you probably visited Intramuros once or twice for a school project—an art history paper, a music video, a photo shoot, or even just for rehearsing a presentation of some sort. Its massive walls, cobblestone streets, Spanish colonial houses, and horse-drawn carriages whisk visitors away to centuries long gone.
Paradoxically, this beautiful citadel by the bay is also ground zero for our bloody past, serving as the prison grounds of our national hero, torture chambers for our soldiers, and a primary target during the Battle of Manila. Most of Intramuros was turned into rubble (or a parking lot), extinguishing bits of history that every nook and cranny of the Walled City once had. But the Intramuros Administration, along with the Creative Economy Council of the Philippines, hopes to rehabilitate this place one wall at a time—and one of those walls is the 16th-century Maestranza Wall, which is being converted into a modern creative hub called the Maestranza Creative Quarter. It's expected to be completed by the first quarter of 2020.
ADVERTISEMENT - CONTINUE READING BELOW
CONTINUE READING BELOW
Recommended Videos
From Trading Goods to Trading Ideas
Maestranza, from the Spanish word for a "naval dockyard," was an important site during the Spanish Galleon Trade. Ships coming from Acapulco would travel through the Pasig River, dock at Maestranza, and load or unload goods at Intendencia—the old Customs house in Intramuros. Like most of Manila, Maestranza was destroyed during World War II.
When Sen. Richard Gordon took over the Department of Tourism during the administration of Gloria Macapagal Arroyo, the rehabilitation of Intramuros was on his priority list. Atty. Guiller Asido, current administrator of the Intramuros Administration, reveals in an interview with SPOT.ph that the restoration of Maestranza Wall actually started in 2006. After a series of archeological excavations at the site—part of the usual (and ideal) practice before any work is done on a historic location—construction officially took place in 2011. "[But] when we assumed office in 2017, suspended 'yong project e. We decided to continue it, but now under the creative hub concept [that] was approved in 2018," Asido adds.
ADVERTISEMENT - CONTINUE READING BELOW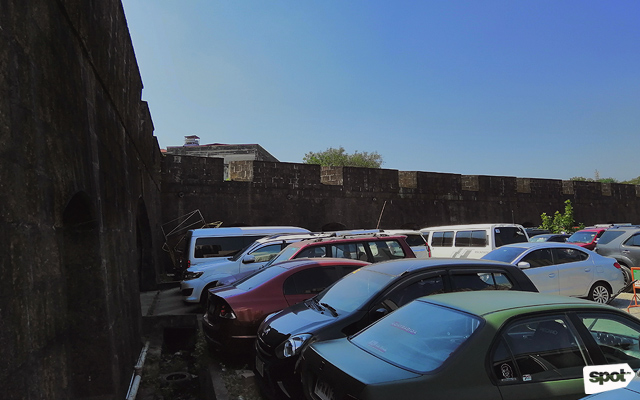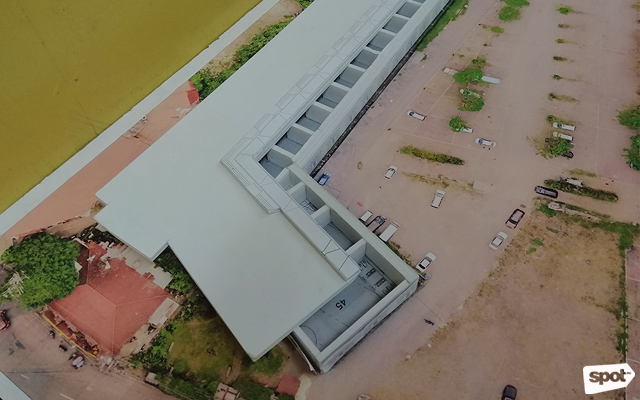 ADVERTISEMENT - CONTINUE READING BELOW
The idea was pitched to the Design Center of the Philippines, which is the local government office mandated to strengthen the Philippine design industry; and the Creative Economy Council of the Philippines, which is a privately owned organization dedicated to driving sustainable economic growth through creativity. The latter was responsible for the designation of Baguio City as a Creative City. With the capacity of these partners in mind, Asido met with them on a Saturday afternoon at his office in Palacio del Gobernador. The rest, as they say, is history—or, shall we say, a new look at history.
"Ang idea basically is that the Galleon Trade started globalization, and a major aspect [of this] is Maestranza. Before, we were trading goods; now, we're trading ideas," the administrator says. This narrative couldn't be more apt for what's touted as the "Philippines' first iconic creative quarters." Asido adds that the area was identified for the project because of its position, history, and character.
ADVERTISEMENT - CONTINUE READING BELOW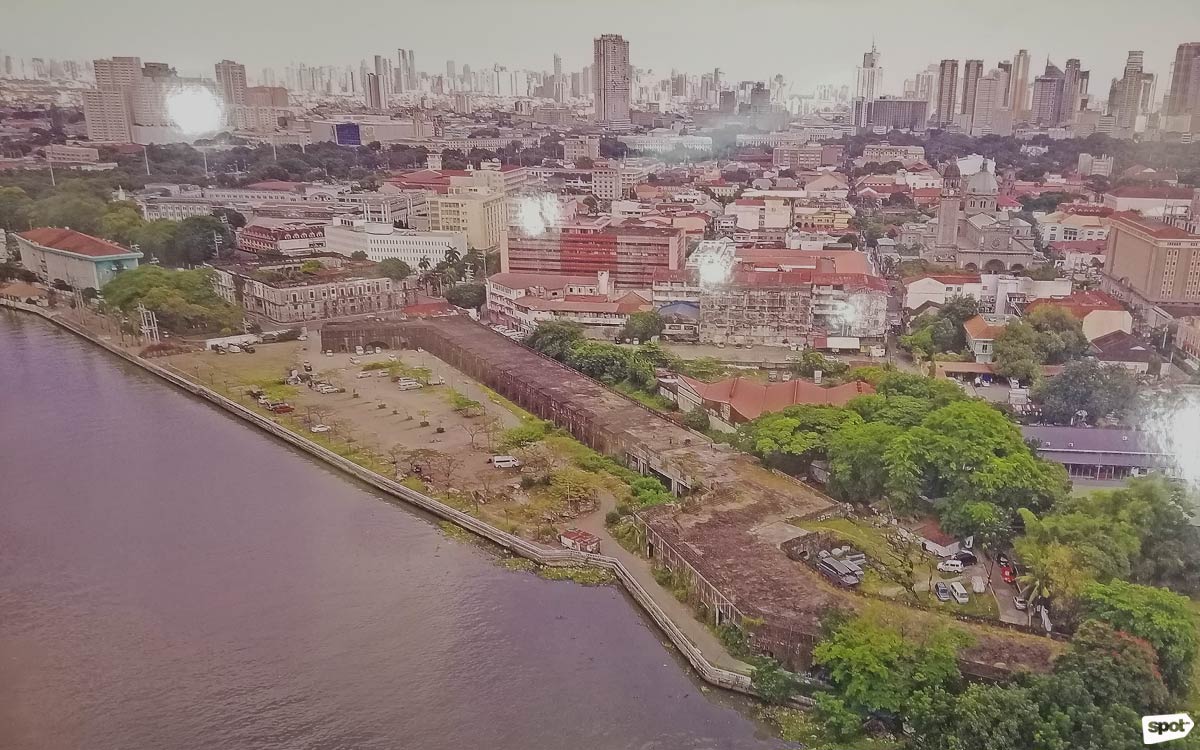 With its location along the Pasig River, Maestranza used to be a center for trading goods; now, it will be hub for trading ideas.
PHOTO:

Christa I. De La Cruz
Ground Zero for Creative Innovation
The Maestranza Creative Quarter will be housed in a 270-meter wall overlooking the Pasig River. It has a total of 44 chambers, which will be turned into artist studios, exhibition halls, incubation spaces, and workshop areas. Of the whole area, 32 quarters are available for lease to emerging creators at an affordable rate. The size of each chamber ranges from 36 square meters to 44 square meters, while larger spaces are expected to be converted into food halls, cafés, business centers, and additional event halls. Plus, its roofdeck is huge enough to hold bigger art-related events.
"One important component would be the masters classes. There will be spaces allotted for workshops, trainings, incubation," adds Asido about their blueprint. The space, after all, has a mission to "uplift, promote, and inspire a culture of design excellence in the Philippines," and a space for collaboration is vital in doing this.
ADVERTISEMENT - CONTINUE READING BELOW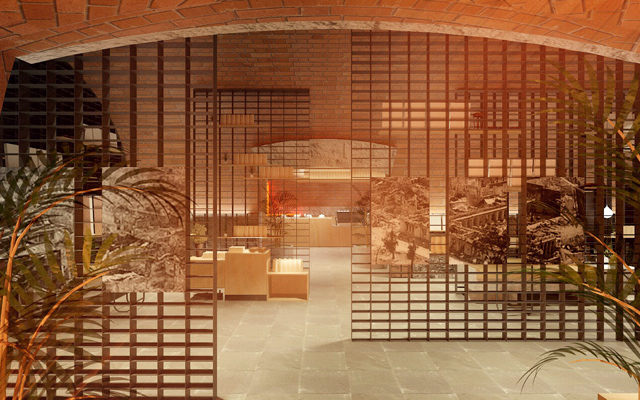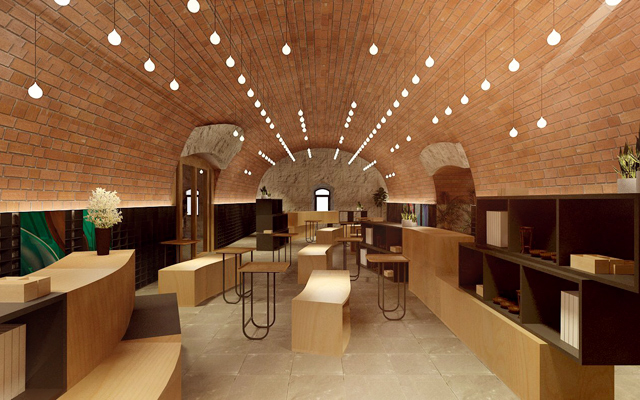 ADVERTISEMENT - CONTINUE READING BELOW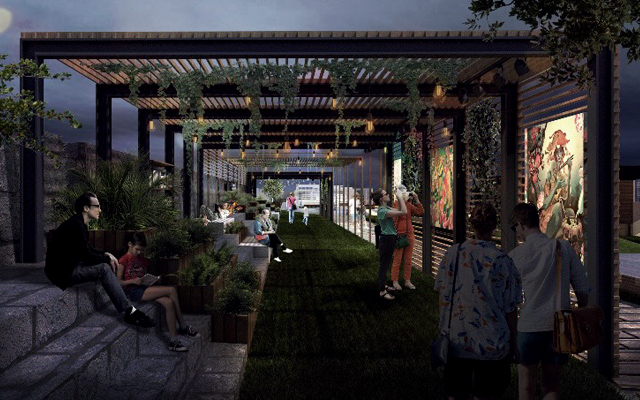 "Imagine Escolta's Hub in a 44-chamber space," the administrator says. He's referring to the First United Building, built in 1928, which is now used as a multi-function structure that houses a retail space, a coffee shop, a neighborhood bar, a museum, a gallery, a coworking space, and a few offices. Like the old department store along Escolta, the Maestranza Creative Quarter banks on the concept of adaptive reuse—where an existing (often an abandoned one) building is used for a purpose other than which it was originally built.
ADVERTISEMENT - CONTINUE READING BELOW
"Right now, what we're trying to do is create a new narrative for Intramuros. It's not just a hub for history [and] culture, but the added touch of creativity for the new space," Asido further explains. Plans are already underway for the restoration of the Intendencia, while the reconstructed San Ignacio Church not far from Maestranza has already found a new purpose as the newly opened Museo de Intramuros.
This concept of creative urban regeneration is part of the Philippines' development plan to boost our creative economy by creating cultural spaces. "Traditionally kasi it's for history lang, di ba? But with today's generation, you must put some character of creativity—to invite the new generation to really visit the space," he tells us.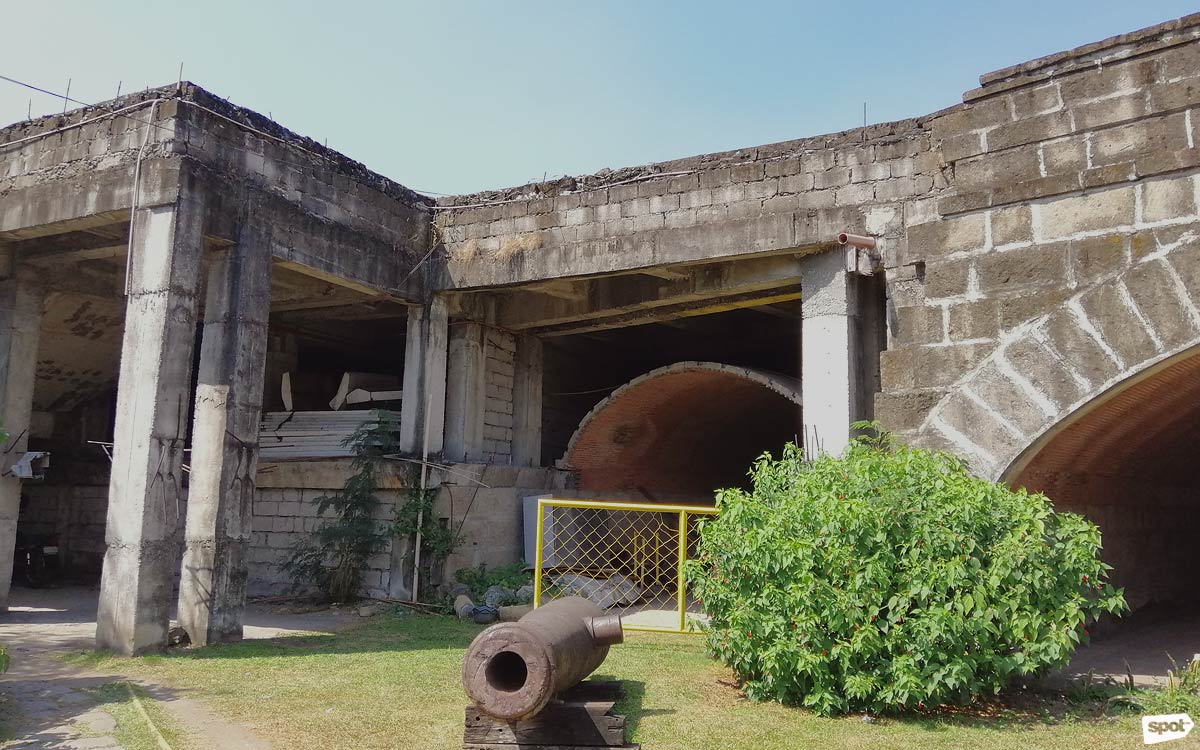 Soon enough, Maestranza will not just be a historic site, but also a creative hub.
PHOTO:

Christa I. De La Cruz
ADVERTISEMENT - CONTINUE READING BELOW
Finding Purpose in the Arts
But this isn't just about restoring and rehabilitating structures in Manila. While Intramuros Administration is revitalizing the skeleton of the Walled City, they're also restoring its heart and soul: the people living within the walls. "If you have the people inside of Intramuros—whether informal or formal—part of the process, then they will learn as well the privilege and value of staying in a historic district," explains Asido.
Take for example the Escuela Taller de Filipinas Foundation, which was founded in 2009 through a collaboration of Agencia Española de Cooperación Internacional para el Desarrollo, Intramuros Administration, National Commission for Culture and the Arts, Department of Social Welfare and Development, and Technical Education and Skills Development Authority. This vocational school takes in economically challenged and out-of-school youths living in Intramuros and trains them for a year in traditional construction techniques—but more importantly, key concepts in the preservation of heritage structures. "When I came in, we pushed that Escuella would also involve informal settlers," he adds.
ADVERTISEMENT - CONTINUE READING BELOW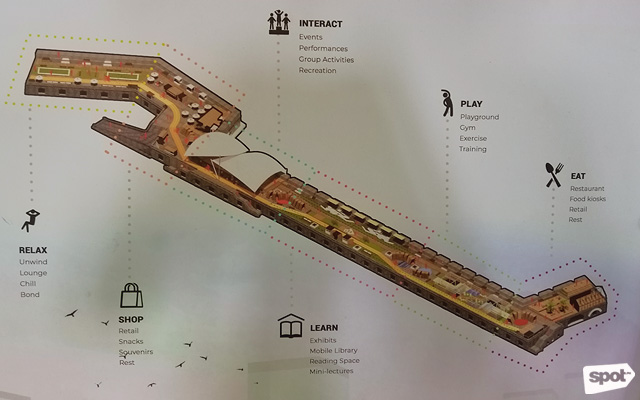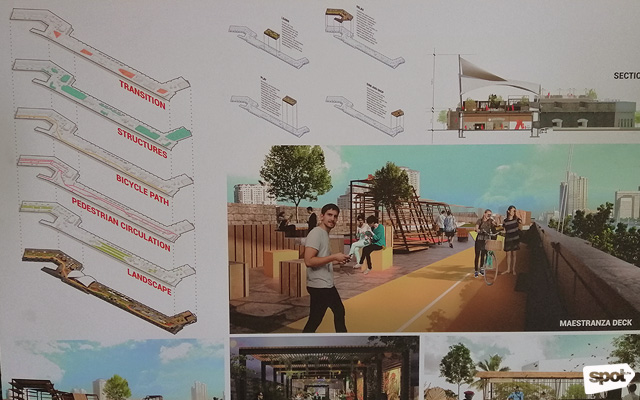 ADVERTISEMENT - CONTINUE READING BELOW
When asked what encourages him to break down walls (pun intended) and push for the completion of such art-related projects, Asido—who is a Literature graduate from the University of Santo Tomas—recalls a class discussion under Dr. Ophelia Dimalanta: "What is the true purpose of art? Ang position ko basically was that art should serve a purpose, it should tell the story of the people by trying to create this narrative of their history and culture. Art should have a social purpose for me. Do'n ako nagki-cling sa school of thought na 'yon e. To some, it's more of aesthetic; for me it's basically that."
With a belief like this, we can only hope that more agencies follow suit and make our heritage sites more than just the subject of school projects. Or better yet, find value in preserving historic structures rather than destroying them to make way for a misinformed idea of progress.
ADVERTISEMENT - CONTINUE READING BELOW