FROM OUR PARTNERS AT GLOBE: Get 50% Off Tickets to Elements Music Camp: The Reunion Concert
Catch all your favorite musicians in one place for one big jam session.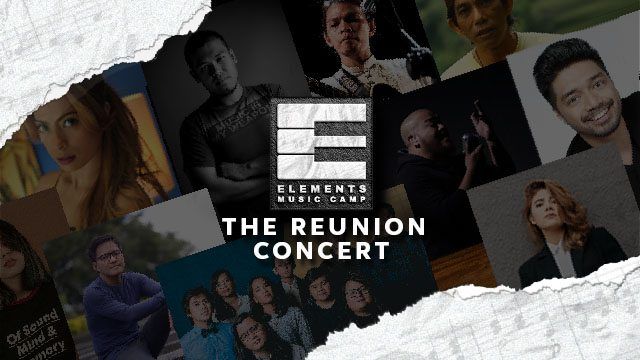 As a platform for creating and promoting Filipino music, Elements Music Camp has allowed some of the country's most promising singer-songwriters to learn from the most respected figures in the local music scene. And to further celebrate the love for homegrown talent, Globe and Elements Music Camp gathers 30 of the camp's mentors and alumni to perform on one stage for possibly one of biggest live jam sessions in OPM history.
Elements Music Camp: The Reunion Concert will be held on Saturday, July 21 at the UP Theater in Diliman, Quezon City. Ben & Ben, Bullet Dumas, Ebe Dancel, Ice Seguerra, Jay Durias, Joey Ayala, Kat Agarrado, Nyoy Volante, Quest, Reese Lansangan, Thyro & Yumi, and Audie Gemora, among others, are slated to perform in this rare musical event. And #ForTheLoveOf OPM, Globe is offering tickets at 50% off. Get your tickets here and use the promo code GLOBELIVE50 to avail of the discount.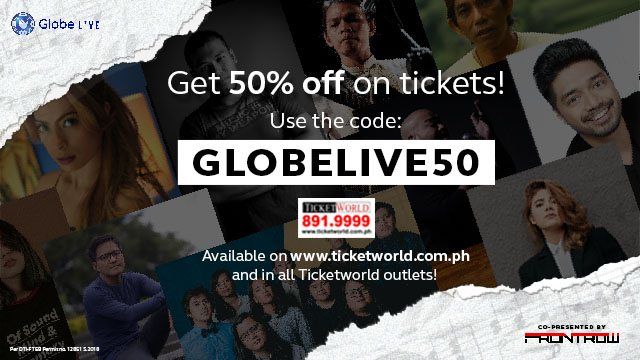 Join this year's Elements Music Camp 
In cooperation with Globe, a new and improved Elements Music Camp returns, with more in store for this year's crop of aspiring musicians.
Apart from the opportunity to work with OPM's finest, this year's campers will also have the chance to collaborate with some of the most respected producers in the international music scene. Campers will get to workshop their songs with Steve Lillywhite, Bernard Harvey, Tuo Clark, Ferry Corsten, and Bassie Blue Hamilton, who have collectively worked with superstars like U2, The Rolling Stones, Justin Bieber, Duran Duran, Ne-Yo, Ludacris, John Legend and a lot more. 
Reese Lansangan, Ben & Ben, and Bullet Dumas are currently three of the most popular acts in the local music scene. But once upon a time, they were all struggling musicians trying to get enough people to listen to their songs and watch their performances.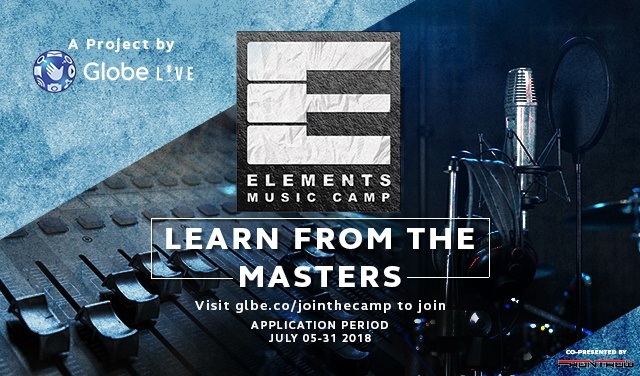 It was at Elements Music Camp that they were able to hone their talents, through the mentorship of seasoned songwriters and musicians who will be back in this year's camp such as Jungee Marcelo, Jimmy Antiporda, Jonathan Manalo, Jay Durias, and Thyro Alfaro. If you think you have what it takes, Globe welcomes you to apply for a spot at the camp.    
Follow Elements Music Camp on Facebook.
This article is sponsored by Globe Live.