For the Frugal Foodie: Top 25 Meals Under P150
We scoured the city for meals that won't break the bank when you head out to eat.
Tasty, satisfying meals need not always put your wallet on a hunger strike. From burgers, pasta dishes to rice meals, Spot.ph scoured the city to bring you the whole gamut–and the dish on flavorful cheap eats from all over Manila: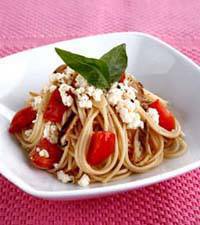 1. Goodles
Dish: Goodles Classic
Price: P125
Address: 4/F Robinsons Galleria, Ortigas Avenue corner EDSA, Quezon City. Tel. No. (0922) 873-7758.
A serving of the Goodles Classic pasta has freshly marinated tomatoes in olive oil mixed with spaghetti noodles.   Parsley and parmesan cheese as toppings complete a satisfying pasta meal, which brings together the tangy sourness of the tomatoes and the subtle flavors of the olive oil. The dish can be ordered to-go, is perfect for vegetarians or those who just like keeping meals light.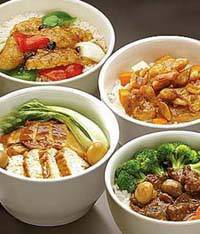 2. Super Bowl of China
Dish: Rice bowls from Super Bowl (Fish Fillet with Tausi Sauce, Diced Chicken with Oyster sauce, Roast Pork with Beancurd and Beef with Broccoli)
Price: P99


ADVERTISEMENT - CONTINUE READING BELOW
Fish Fillet with Tausi Sauce, Diced Chicken with Oyster Sauce, Roast Pork with Beancurd and Beef with Broccoli - all served over hot rice, always satisfies. The rice bowls are typical Chinese food fare, but the tastier-than-most toppings are bargain meals at P99 each.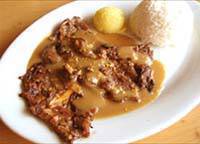 3. Slice n' Dice
Dish: Garlic Steak  
Price: P99
CONTINUE READING BELOW
Recommended Videos
A thin T-bone steak served with tasty marinade sauce and topped with crunchy garlic bits, the meal comes with your choice of rice or mashed potatoes. The Garlic Steak at P99 a plate, like many of Slice n' Dice's meals, are satisfying cheap eats even without the hefty slab of meat.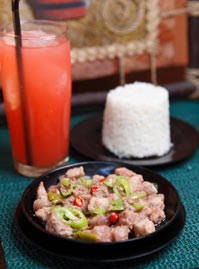 ADVERTISEMENT - CONTINUE READING BELOW
4. Top Meal Food Haus
Dish: Bicol Express
Price: P65
Address: JD Villena Street, Makati City (near Rockwell Center)
Comforting lutong-bahay fare is Top Meal Food Haus' expertise. No fancy interiors to take the spotlight away from the food, their Bicol Express is known to keep patrons coming back, with its spicy mix of chili, coconut milk and shrimp paste, which rivals plates of authentic Bicol Express.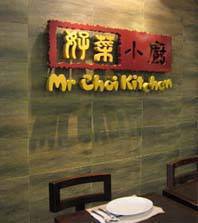 5. Mr. Choi Kitchen
Dish: Soy Chicken rice topping
Price: P130


Mr. Choi's Soy Chicken Rice topping, with its soft, tasty chicken chunks over piping hot steamed rice is an easy choice for lunch or dinner. With its P130 price tag and without the overwhelming wave of MSG, this rice meal is both easy on the budget and on the palate.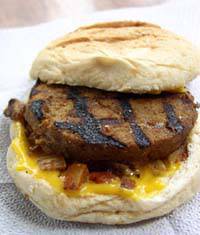 6. Good Burgers
Price: P75-P100
Address: Greenhills (723-4663, 723-GOOD), Pasig (910-8138) and Quezon City (435-4663)
ADVERTISEMENT - CONTINUE READING BELOW
Good Burgers' selection of chicken and vegetarian burgers are hefty and tasty, minus the grease. For less than P150, the "best"- sized burgers satisfy even the biggest appetites. Our top picks: The Veggie Salsa Mex with spicy salsa sandwiched in between the burger buns and the Margherita Burger, served with mozzarella cheese, roasted tomatoes and fresh basil leaves. Go healthy and add P10 to opt for whole wheat buns.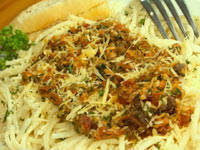 7. Pen Pen Restaurant
Dish: Tinapa Flakes Pasta
Price: P120
Address: 105-C Scout Castor St., South Triangle, Quezon City. Tel. No. 332-4021, (0916) 600-2419.
Delivery is available within the Tomas Morato area. Minimum order is P500, no delivery charge.
If you're sick of the same old pasta dishes, try Pen Pen's Pinoy twist to this classic favorite. One of the restaurant's bestsellers, the Tinapa Flakes Pasta is topped with slightly salty tinapa (smoked milkfish) flakes, shredded queso de bola, tomatoes, onions and garlic, with two pieces of garlic bread on the side.
ADVERTISEMENT - CONTINUE READING BELOW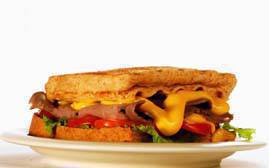 8. The Sandwich Guy
Dish: Ultimate Roast Beef Sandwich
Price: P95
Delivery is available within branch vicinity; minimum order is P200.
Smoky roast beef tenderloin, gooey cheese sauce, tomatoes and lettuce are piled in between two slices of grilled wheat bread. A healthier choice compared to fast food burgers and sandwiches, the Ultimate Roast Beef is also good for two not-so-hungry people. You can choose one more kind of sauce or replace the cheese sauce with up to two sauces from the following: garlic mayo, lemon mayo, mustard, ketchup, wasabi, chili and yogurt.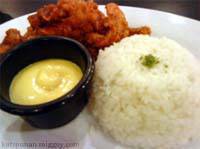 9. Flaming Wings
Dish: Wing Meal and Tenders Meal
Price: P120
Delivery is available, minimum order of P200.
ADVERTISEMENT - CONTINUE READING BELOW
The Wing Meal (two pieces of juicy chicken wings) and Tenders Meal (breaded chicken fillet) are both served with rice, and your choice of sauce (original, mild 'n' sweet, wild, smokey barbecue and Caribbean Jerk), dip (blue cheese, ranch, aioli, wasabi mayo, balsamic mayo and honey mustard) and drink (red iced tea, pink lemonade, mango juice and bottled water). We recommend the tangy, slightly spicy Caribbean Jerk sauce with the ranch dip washed down with pink lemonade.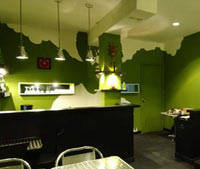 10. Tomato Kick
Dish: Chicken Alfredo
Price: P140
Address: 55 Maginhawa St., UP Village, Quezon City
The chicken is just how you'd want it: crispy, juicy and tender. Paired with the chicken, the just-right cream sauce makes you ask for more rice–good thing the dish comes with a generous serving of the Pinoy staple.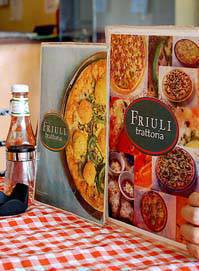 ADVERTISEMENT - CONTINUE READING BELOW
11. Friuli Trattoria
Dish: Puttanesca
Price: P120
Address: 79-A Maginhawa St., UP Village, Quezon City. Tel. No. 434-1416
Don't let the small place deceive you, Friuli's simple, home-cooked Italian fare has made it a neighborhood staple for those looking for a quick meal on the fly. The puttanesca, a plateful of angel hair pasta with tomatoes, capers, anchovies and olives, is a reliable meal choice for those who fancy simple Italian cuisine.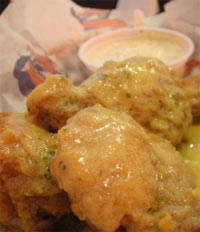 12. Buffalo Wings N' Things
Dish: Half-pound Wings
Price: P129
Address: Food Street, Ortigas Home Depot, Pasig ( 994-8887); Aguirre Ave., BF Homes, Paranaque (703-4867) ; G-Strip, Greenhills Shopping Center, San Juan (788-6900)
Besides Buffalo's spicy signature sauces ranging from The Rookie to Nuclear, another must-try is the non-spicy Garlic Parmesan sauce. Two to three pieces of chicken wings cut in half swim in a generous serving of sinful buttery, garlicky and cheesy sauce. Best eaten when piping hot.
ADVERTISEMENT - CONTINUE READING BELOW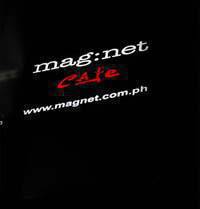 13. Mag:net Café Katipunan
Dish: Fish and Chips
Price: P135
Address: 35 Agcor Building, Katipunan Avenue, Quezon City. Tel. No. 929-3191
Perfect for a light meal, Mag:net Café's Fish and Chips has tender fish strips served with potato chips and wasabi dip. Served only at the Katipunan, Quezon City branch, this appetizer at P135 can easily be a light, meat-free meal.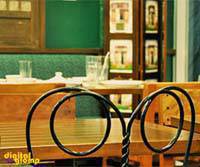 14. Kanin Club
Dish: Adobo Combo
Price: P140
Address: Central Precint, Westgate Alabang, Muntinlupa City (771-1400) and UP Ayalaland TechnoHub, Commonwealth Ave., Quezon City (332-5978).
ADVERTISEMENT - CONTINUE READING BELOW
Like most dishes at Kanin Club, a plateful of Adobo Combo is made for sharing. With chicken and pork adobo, stewed in vinegar, garlic, soy sauce, peppercorn and chili, this version of adobo has a thick sauce and combines the right amount of sourness and flavor with tender pork and chicken cuts.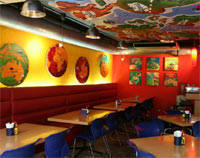 15. World Topps
Dish: Crispy Sisig Topps
Price: P130
Sisig lovers will like World Topps' filling rice bowls, all of which are under P150. The Crispy Sisig, has crispy and tasty pork topped over a generous serving of steamed rice, drizzled with creamy mayonnaise.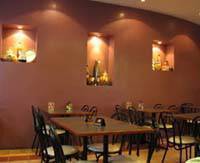 16. Almon Marina
Dish: Roast Chicken with siding
Price: P145


ADVERTISEMENT - CONTINUE READING BELOW
Served with pilaf rice and your choice of coleslaw, mashed potatoes with gravy or buttered veggies, Almon Marina's Roast chicken is sprinkled with pepper, has a tasty barbeque sauce that is both sweet and savory and the well-cooked chicken falls off the bones easily.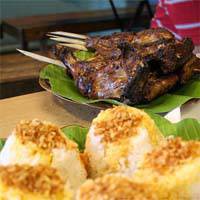 17. JT's Manukan
Dish: Chicken Inasal (Pecho)
Price: P88 (chicken only)
Address: 4 Granada, Valencia, Quezon City. Tel. No. 721-9025; 26 Sgt. Esguerra St. South Triangle, Quezon City. Tel. No. 928-8085
JT's Manukan is not only famous for its celebrity owner, Joel Torre, but also for its mouth-watering juicy and flavorful chicken inasal. Skewered and grilled, the marinated chicken is basted with achuete oil that gives the chicken more flavor and a yellowish color. We recommend drizzling the chicken inasal with the chicken oil, dangerously high in cholesterol but adds more flavor to the meal.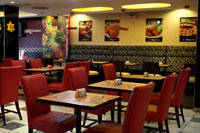 18. BBQ Chicken
Dish: Original Chicken set (1-piece chicken)
Price: P88
Address: Jupiter Suites 102 Jupiter Street, Bel-Air Village, Makati City
Delivery service available, minimum order is P400.
ADVERTISEMENT - CONTINUE READING BELOW
Not your run-of-the mill fried chicken, this meal comes with 1 piece of chicken, rice and a drink (your choice of soda or iced tea). Marinated in special sauces for twelve hours, the chicken is tasty and crispy with authentic flavors and spices from Korea.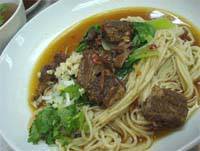 19. Beijing Hand-pulled Noodle House
Dish: Braised Beef Dry Noodles
Price: P135
Address: Unit 4 Citiplace Building, J. Abad Santos Street, San Juan City. Tel. No. 487-6148.
A generous serving of firm noodles in broth with braised beef and bak choy, the Braised Beef Dry Noodles is one of the most-recommended dishes at Beijing Hand-pulled Noodle House. Rightfully so, as it is both hearty, tasty and filling.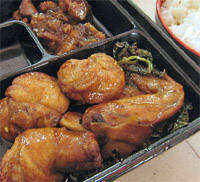 20. Mien San Noodle House
Dish: Chicken Stew Rice
Price: P148
Address: 6 Villa Ortigas II, Granada St., Quezon City. Tel. No. 724-8388
ADVERTISEMENT - CONTINUE READING BELOW
Chicken, rice and egg served with veggies on the side, the Chicken Stew Rice is one of Mien San's affordable and filling meal choices. Also known for their dim sum, steamed shrimp dumplings are also a steal at P80 for six pieces.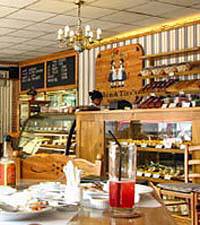 21. Mom & Tina's Bakery Café
Dish: Chicken and Spinach Lasagna
Price: P150
Address: 106 E. Rodgriguez Jr. Ave., Brgy. Ugong, Pasig City.   (914-0833); G/F Unit 14 Tropical Palms Condominium, Perea cor. dela Rosa St., Legaspi Village, Makati City (840-4299)
Mom & Tina's Chicken and Spinach Lasagna is truly comfort food, with layers of chicken, tomato, cream sauce and chopped spinach and a rich, thick sauce, which makes for a filling lunch or dinner choice.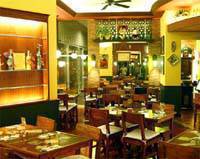 22. Cafe Mary Grace
Dish: Fried Bangus with rice
Price: P146
Served only at the Serendra (856-0858) and Alabang (384-0129) branches.
ADVERTISEMENT - CONTINUE READING BELOW
Offered for breakfast at Café Mary Grace in Serendra and Alabang, this hearty set served with rosemary fried rice, tomatoes and spicy vinegar, makes a morning pitstop at Café Mary Grace worth the trip.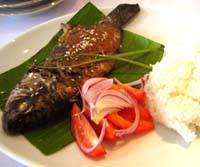 23. Amano Bistro.Bar
Dish: Palawan Tilapia
Price: P105
Address: 184 Unit B, Tomas Morato corner Scout Castor St., Barangay Sacred Heart, Quezon City. Tel. No. 232-7781
Marinated in bagoong, calamansi, ginger and spring onion, the tilapia is steamed as a fillet. Soft and bursting with the salty bagoong flavor, it is served with rice, sliced tomatoes and onions. Amano also offers a pork-heavy Bicol Express with a serving of rice for P120. You can tweak the spiciness according to your preference by telling the servers how you want it prepared or by topping it off with Bonggan (crushed dried dilis and chili). A dollop of sweetened pineapple counters the spicy Bicol Express.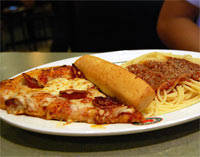 24. Fazoli's
Dish: Pepperoni and Pizza combos
Price: P130-P145
Address: Eastwood City, Libis, Quezon City. Tel. No. 421-0453.
ADVERTISEMENT - CONTINUE READING BELOW
Fazoli's Pepperoni and Pizza combos makes it easier when you can't decide if you want pizza or pasta. With half servings of pasta and slice of pizza, choose from their winner combos, all below P150: Pizza and spaghetti with meat sauce (P130), Pizza with Fetuccine Alfredo (P140) or Pizza and Spaghetti Al Pesto (P145), served with warm, soft bread.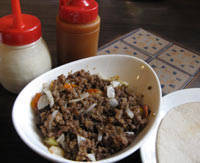 25. Persiana
Dish: Keema
Price: P77
Address: 126 Pioneer St. Mandaluyong City. Tel. No. 637-4491.
If you're a big fan of Mediterranean food and meat, the tasty keema (minced meat with eggplant and spices) at Persiana does its job. Opt to have it with buttered rice (P30) or pita bread (P15/ piece) for a meal that satisfies without busting the budget.
Photographs from Gita Asuncion (Mr. Choi, Almon Marina, Mom & Tina's), Patrick Martires (Top Meal), Super Bowl of China, Pen Pen Restaurant, The Sandwich Guy, katipunan.miggoy.com (Flaming Wings), Tomato Kick, Joey Cuayo (Friuli), Buffalo Wings n' Things, Carl Jeffrey Rogel (Mag:net Cafe), digitalglomp.blogspot.com (Kanin Club), happyconceptgroup (World Topps), Francis Pacunayan (JT's Manukan), Alex Noriel (BBQ Chicken), Frances Haw (Beijing Hand-pulled Noodles), Cafe Mary Grace Cafe, Gene Pascual (Fazoli's), Mariko of tableforthreeplease.com (Mien San Noodle House).

ADVERTISEMENT - CONTINUE READING BELOW
SPOT.ph wants to know: what are your personal picks for cheap eats in Manila?
---
Help us make Spot.ph better!
Take the short survey
Load More Stories