5 Reasons to Stop Pangingilo
So you can enjoy these sweet treats!
(SPOT.ph) Science calls it "dentine hypersensitivity;" we know it as pangingilo. By whatever name it goes under, though, it can get pretty painful, especially when chewing through your favorite sweet treats. One minute, you're chewing, and the next, your teeth are suddenly tingling icily in pain. The result? A cautious avoidance of stuff that's cold and sweet-basically, most desserts.
With proper dental care, however, you can reclaim your sweet tooth. Brushing with specially-formulated toothpastes like Colgate Sensitive Pro Relief can provide protection for your dentine. And unlike other hypersensitivity toothpastes, Colgate Sensitive Pro Relief addresses the causes of the problem and not just the pain. Need relief in a jiffy? You can massage your tooth with the toothpaste to alleviate the symptoms.
We've cooked up a list of five great foods that you no longer have to avoid because of pangingilo. Make sure you've got that hypersensitivity toothpaste handy!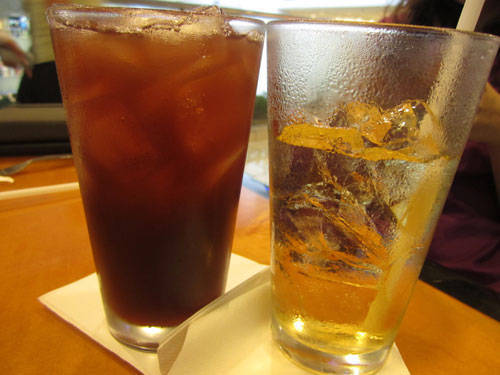 ADVERTISEMENT - CONTINUE READING BELOW
Iced Tea
Where to Drink: California Pizza Kitchen
Start off your escape with the refreshing tang of lemon-flavored iced tea, which has all the right ingredients for pangingilo: low temperatures and an abundance of sweetener. Make it bottomless, while you're at it. Just enjoy the sweetness, please: spare your teeth from further punishment by not crunching on the ice cubes.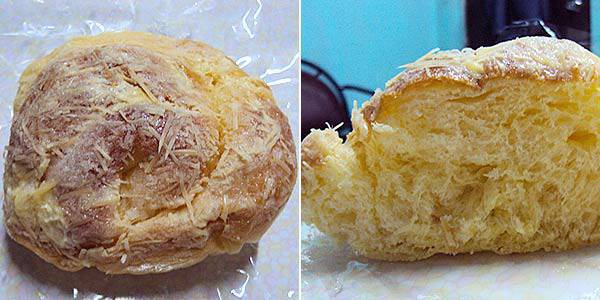 ADVERTISEMENT - CONTINUE READING BELOW
Quezo de Bola Ensaymada
Where to Eat: Hizon's
The legendary Hizon's bakeshop serves a mighty sweet ensaymada that's a right tooth-tickler, enveloped all over with the smell of butter and cheese. The sweetness is leavened by the cheese strands on top, but go for broke and get sugar-high by pairing it with piping-hot tsokolate eh. (Remember, heat can also activate pangingilo.)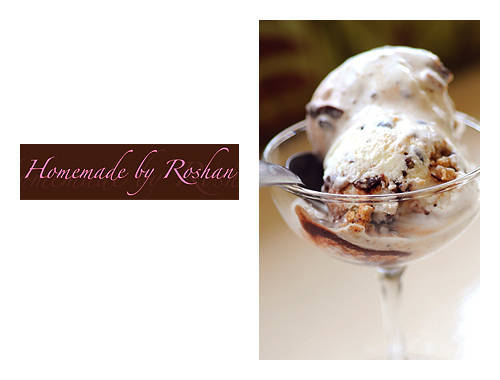 ADVERTISEMENT - CONTINUE READING BELOW
Ghirardelli Chocolate Chip Cookie Ice Cream
Where to Eat: Roshan's
An overload of flavors-all sweet, naturally-is one full-on dental assault that we gladly welcome with open arms. A vanilla base layered over with dark chocolate, Nutella, and homemade chocolate chips; the adjective "rich" doesn't seem to quite cut it. It's homemade, too, so temptation is only a phone call away.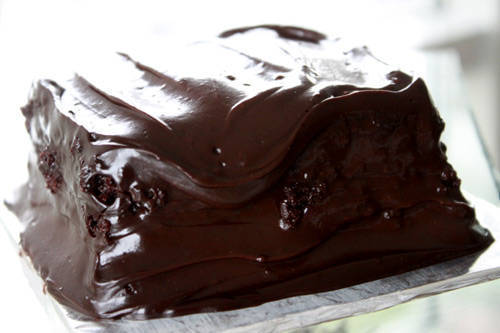 ADVERTISEMENT - CONTINUE READING BELOW
Chocolate Cake
Where to Eat: Hungry Pac
Just the sight of that ridiculously gooey icing is enough to make your mouth water-and your teeth shudder. But give in to the call, and you'll bite into one of the most sinfully delicious icing mixes in the Metro. There are many reasons why they call chocolate cake a "guilty pleasure"; this, ladies and gentlemen, is one of them.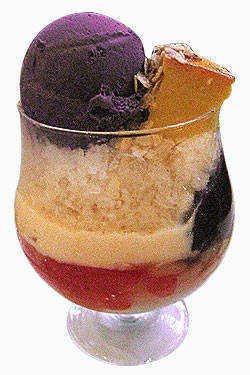 ADVERTISEMENT - CONTINUE READING BELOW
Halo-Halo Harana
Where to Eat: The Peninsula Manila
Would we seriously make a list of sweets without putting in the Halo-Halo Harana? This monster dessert has it all: refreshing sweetness, gobs of shaved ice, more ingredients than you can shake a spoon at, and a supersized serving size. They say it's for sharing-we say: sharing is optional.
CONTINUE READING BELOW
Recommended Videos
Share this story with your friends!
---
Help us make Spot.ph better!
Take the short survey
Load More Stories