Greeking Out: Greeka Kouzina
Greek food in the middle of San Juan? That is certainly an intriguing proposition.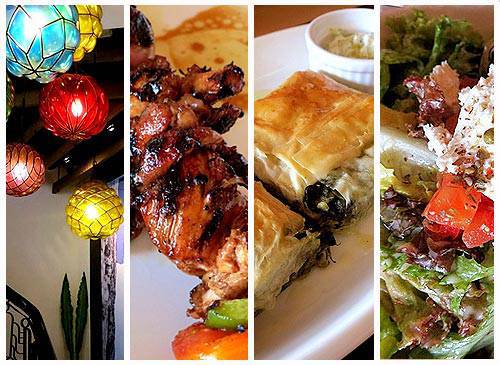 (SPOT.ph) People who love food are a generous bunch. Eager to share their newest food finds, seldom do you find their Instagram and Facebook pages without photos of mouthwatering and delectable morsels of all things sweet and savory. Daily, I also receive messages from fellow foodie friends informing me of new places or dishes they have discovered. The communal experience of food, whether taken together or shared virtually, really is  reflective of Filipino generosity at its best.


ADVERTISEMENT - CONTINUE READING BELOW
About a month ago, a friend who lives in San Juan sent me a text about a new Greek restaurant that had opened on his street. Greek food in the middle of San Juan? That was certainly an intriguing proposition; even I had not seen it coming.
Having lived in that area for over a decade, I had witnessed firsthand the metamorphosis of this fantastic food corridor. Aside from establishing itself as ground zero for milk tea with just about every conceivable tea-brewing, pearl-popping outlet lining the streets of Wilson, J. Abad Santos, and P. Guevarra, this Little Baguio section of San Juan is home to some of my favorite Chinese restaurants in the metropolis. But Greek food seemed to be a stretch even for this emerging culinary corner. I had my doubts but decided to try it out anyway.

Nothing makes me happier than to be proven wrong.  And after my  first afternoon meal last Saturday at Greeka Kouzina, I can say that this little  neighborhood restaurant is one of my favorite food surprises for the year. Hearty and full-flavored,  Greeka Kouzina is a place where  you come to enjoy the rusticity and simplicity of Greek isle cuisine.
ADVERTISEMENT - CONTINUE READING BELOW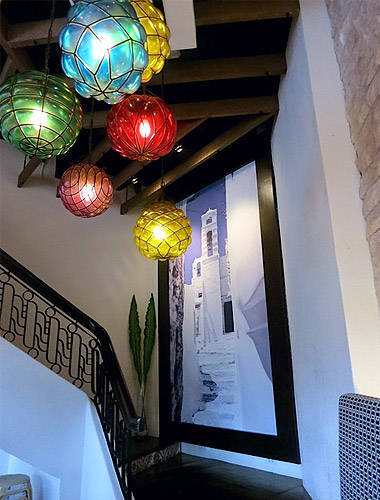 The interiors of Greeka Kouzina


I started my meal with the Fig Roka Salata. A generous serving good for three or more, this is a  mixed salad of dried figs, walnuts, and sundried tomatoes on a bed of arugula and other mixed greens, and finished with shavings of parmesan. I absolutely loved this salad.  If I see figs anywhere on a menu, you can be sure that I will order them.
ADVERTISEMENT - CONTINUE READING BELOW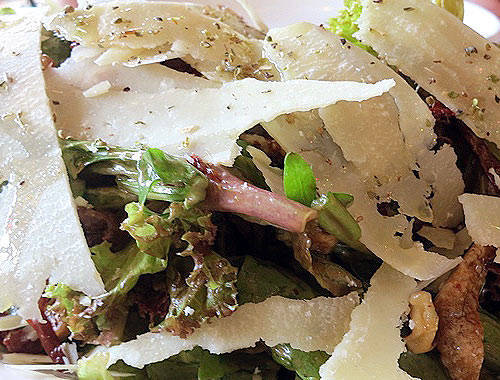 The Fig Roka Salata is good for three people
Next up for our appetizers was the Spanakopita or spinach pie baked in phyllo pastry with spinach, feta cheese, and Greek herbs. This was also very enjoyable and, when paired with a nice side salad, could easily have been a meal in its own.


ADVERTISEMENT - CONTINUE READING BELOW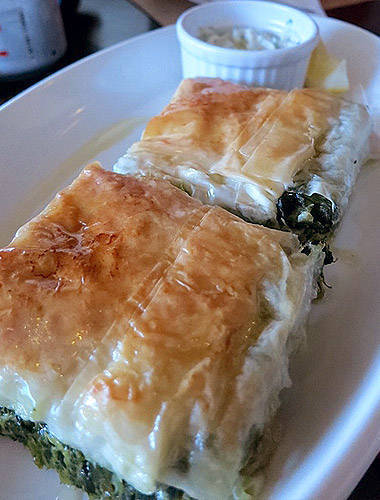 The Spanakopita

Had we been a bigger group, I definitely would have ordered fried slices of eggplant and zucchini, the Calamari Tiganito, and a table full of mezze including  hummus, tatziki, and Htipiti or roasted red peppers combined with feta.

For our main dishes we were told that the dishes to order were the Chicken Souvlaki skewer and the Arni Lemonato, a five-hour roasted lamb. The recommendations were spot on as both were delightful. The lamb only needed the gentlest of coaxing to fall off the bone and both meats were tender, flavorful, and succulent.
ADVERTISEMENT - CONTINUE READING BELOW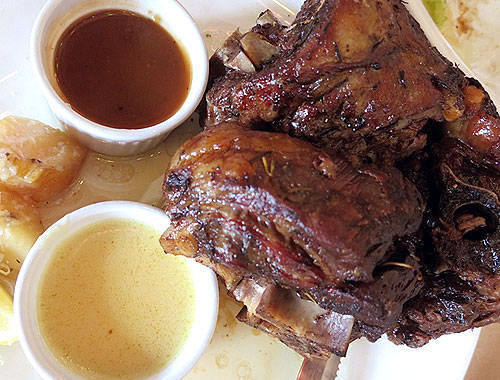 The Arni Lemonato, which only needs the gentlest of coaxing for the meat to fall off
Each main course was served with a choice of side dishes and each side could have been an entrée of its own. Fourteen different sides ranging from pastas, rice dishes, pastitsio, to various salads were all on offer. An excellent value in my book.  We chose the Moussaka , grilled eggplants layered with beef, tomato sauce, and béchamel  to accompany our souvlaki; and the Spanakorizo, or rice, spinach, mint, and dill sprinkled with feta cheese to pair with our  roast lamb. We also ordered an additional siding of pita and salad served with a lemon yogurt dressing and feta cheese.  Needless to say, we chose well.
ADVERTISEMENT - CONTINUE READING BELOW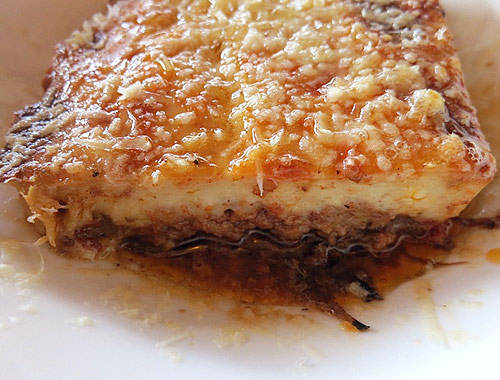 Moussaka
On my next visit, I am eager to try the quarter pound lamb burger with caramelized figs and onions as well as one of the  gyros, chicken, beef, lamb , or vegetables, wrapped in a grilled pita with a blend of mixed greens, ripened tomatoes, onions, cheese and yogurt.

For dessert, my friends had wanted to try the baklava topped with guiltless Greek yogurt,  and although I do enjoy any nut-filled dessert wrapped in phyllo,  I was glad that it was unavailable. Had it been in stock, I never would have been able to persuade them to try  the two scoops of rich Greek yogurt, doused in honey, topped with chopped pistachios.
ADVERTISEMENT - CONTINUE READING BELOW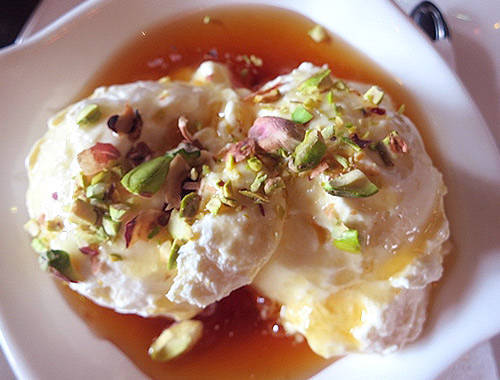 Greek Yogurt
The tang and richness of the rich yogurt was cut by the sweetness of the honey and the crunchy texture of  the sprinkled pistachios. It was the perfect ender to this  meal, or any meal for that matter.
Greeka Kouzina
285 Units 4&5, P. Guevarra Street,
San Juan
624.5974


Recommended Videos
Load More Stories