CHECK IT OUT: 10 Things to Look Forward to at the New Spiral
Nothing like a splash of water to shake things up at Sofitel.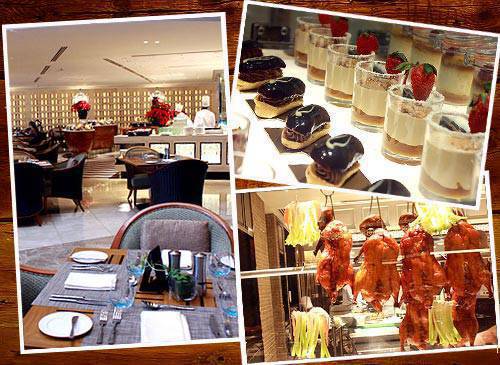 Same great buffet (and more) with a new look

(SPOT.ph) They say some things are worth waiting for, but after a year of patience, hunger set in and Sofitel patrons began to wonder: Will Spiral, its beloved buffet, ever recover from the devastation of Typhoon Pedring?
The French hotel answered back with a vengeance two months later. On November 8, Spiral finally re-opened their doors, revealing a newer, bigger, and definitely better buffet. And for those who've seen it, they'll agree--that perhaps the flood was a blessing in disguise. Here are 10 reasons why: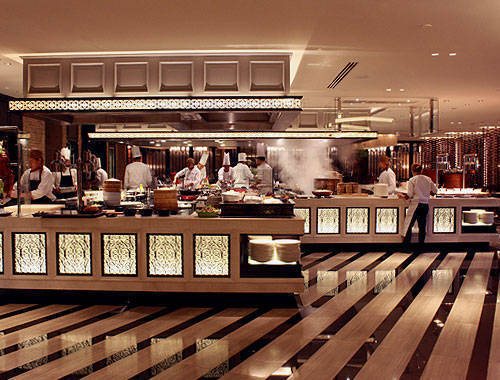 1. The 21 new ateliers
When Spiral opened in 2006, it was divided clearly by cuisine, giving customers easy pickings on what they want to sample. Now Sofitel has merged good food with drama by opening 21 gourmet ateliers.
The idea of an atelier, which is French for an artist's special workshop, is a throwback to Sofitel's roots. Here, chefs de cuisine from all over the world could be seen actively preparing the day's selection. Everything is made fresh and on the spot.
ADVERTISEMENT - CONTINUE READING BELOW
Apart from the usual Chinese, Japanese, and Filipino, Spiral now has sections for Salad and Appetizer, L'Ecailler (fresh seafood), Sushi Sashimi bar, French Stove, Rotisserie, Wood-firing, Churrasco (Brazilian steak and grill), North Indian, Asian Noodles, Peking Duck Oven, Steam Baskets, Korean, Thai, La Boulangerie (bread), La Patisserie (pastry), Chocolaterie, and Creamery.
Every one of the ateliers has brand-new, customized equipment in their kitchens, even including authentic tandoori ovens for the Indian station. Ingredients are mostly sourced locally and from the best regions in the Philippines: mangoes from Guimaras, vegetables from Cavite, tomatoes from Davao.
Here's our tip: Make the most of the repertoire by starting from light dishes then working your way to heftier meals. As tempting as the pasta is in the Mediterranean section, give your appetite a warm-up with simple salads, sushi, and dim sum. Go through the entire area first before asking for seconds.
CONTINUE READING BELOW
Recommended Videos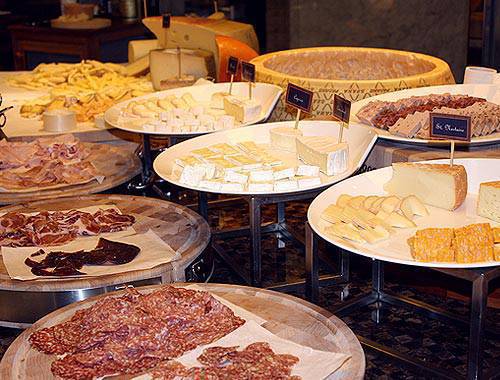 2. The L'Epicerie and Chocolaterie
ADVERTISEMENT - CONTINUE READING BELOW
The L'Epicerie and Chocolaterie are part of the 21 new ateliers, but we feel they need a separate section of their own. The Cheese and Ham Room is in a separate room, deliciously fragrant with fresh seasonal cheeses (Emmenthal, Brie de Meaux, Manchego, Tomme de Savoie, to name a few). The glass wall flaunts the most mouthwatering ham--Jamon Iberico, Serrano, deli variety. The Chocolaterie, on the other hand, features a flirtatious display of rich treats like chocolate Santas, chocolate ornaments, and gingerbread houses. Through the glass, one can see Executive Pastry Chef Guillaume Bonnety's team artfully making these tasty desserts.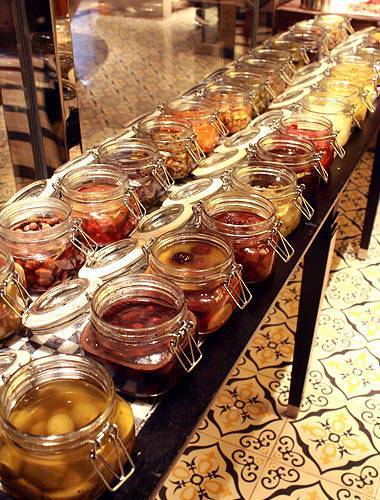 3. The wine cellar
In true French fashion, Spiral has an extensive wine cellar that reflects Sofitel's very specific Voyage du Vin program. It has a selection of the finest wines from only the top vineyards around the world.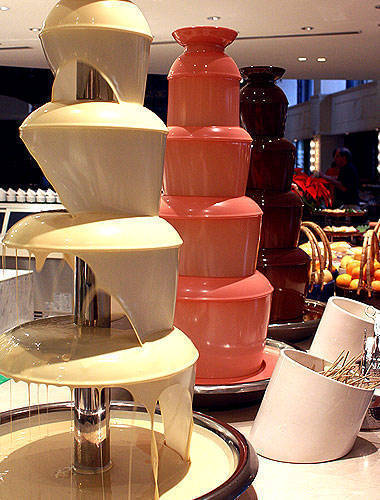 4. The fountain trio
ADVERTISEMENT - CONTINUE READING BELOW
No, we're not talking about the water installment under Eduardo Castrillo's iconic bronze edifice. This fountain trio is much more delectable. We're used to seeing chocolate fountains in our buffets, but Sofitel takes it up a notch with a triumvirate of enormous, four-layer fountains in dark chocolate, white chocolate, and strawberry.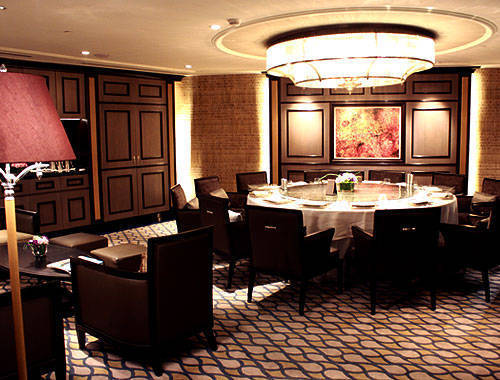 5. Private rooms complete with lounges and TVs
Spiral has five private rooms that can be reserved for business meetings, parties, or even the upcoming Manny Pacquiao match. Indulgence, Epicure, and Decadence replace the original closed-off areas near the Chinese section. Each luxurious setting provides seating for 12 people and could be joined together to make a wider venue.
On the opposite side, just behind the L'Epicerie, are the more spacious Voyeur and Hidden. The decadent Voyeur has a floor area of 63 square meters complete with a dining section and a lounge for casual banter. A window allows guests to watch chefs in action. Hidden, 37 square meters, is Voyeur's smaller counterpart.
ADVERTISEMENT - CONTINUE READING BELOW
A separate area is Tasting; it's a semi-private, more casual dining room that can fit up to eight people.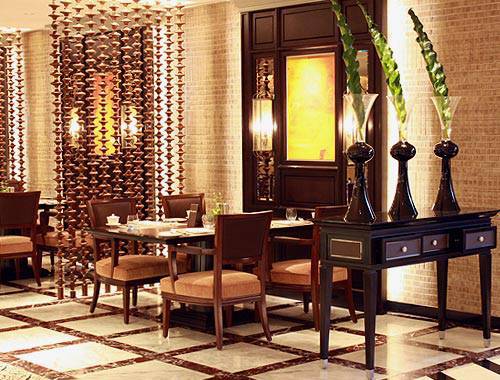 6. The snazzy new interiors
National Artist Eduardo Castrillo's flood-proof, 21-foot "Rhythmic Movements" sculpture is the focal point of the entire restaurant, and he has licensed two more masterpieces for the new Spiral. Joining the party is a seven-foot pair, "Melodic Growth" and "Harmonious Growth," both displayed at the al fresco bar.
While "Rhythmic Movements" mimics the graceful development of a young plant, the other two are an interpretation of music--the linear succession of musical tones for "Melodic Growth" and the interweaving of melodic lines for "Harmonious Growth."
Apart from the eye-catching structures, Spiral has also upped the ante when it comes to interior design. Japanese-based firm Design Studio Spin, which was also responsible for the original layout, merged nature and industrial elements as well as the Filipino and French aesthetic. Designer Masakazu Koizumi installed new lighting fixtures to give the space more drama. Four oversized capiz chandeliers illuminate the space and complement  the capiz-lined celing of the Asian section. Frosted glass doors and marble counters add a bright vibe to the area.
ADVERTISEMENT - CONTINUE READING BELOW
Furnishings are proudly Pinoy made, provided by Cebu-based company, Mobilia Products, Inc.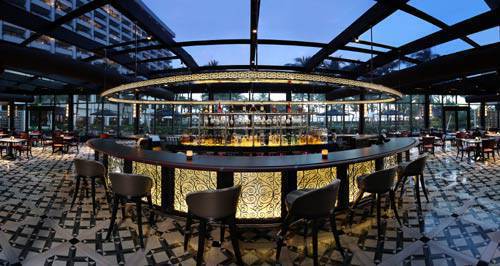 7. La Veranda

The most noticeable difference in the new Spiral is the addition of La Veranda, a glass-enclosed bar that connects to an outdoor terrace. The trendy lounge has a vogue 1940's aesthetic, and one can marvel at an unobstructed view of the sky as they enjoy a night cap.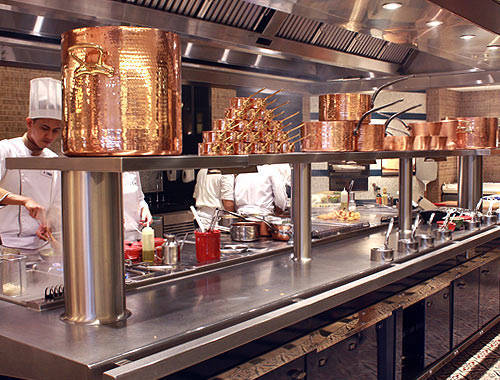 8. The new measures against flooding
ADVERTISEMENT - CONTINUE READING BELOW
No expenses were spared for Spiral's rehabilitation, which wasn't limited to an improved interior design and menu. The renovation alone is estimated to be around $11 million, mostly for added fortification against storms. Three levels of typhoon protection were installed including a 0.9-meter high retaining wall, a brand-new drainage layout (with new, bigger pipes), and a 100-meter long trench canal to redirect water coming in the hotel back to Manila Bay. In case the latter isn't enough, 10 submersible pumps are also ready to divert overflowing water to the bay.
Sofitel also set up an onsite weather station to measure wind speed, direction, and rainfall intensity thus giving hotel management sufficient information to determine a course of action before a deluge hits. The hotel's biggest investment, however, is a wave dissipating system (which will help alleviate the force of incoming waves) to be placed around the perimeter of the seawall.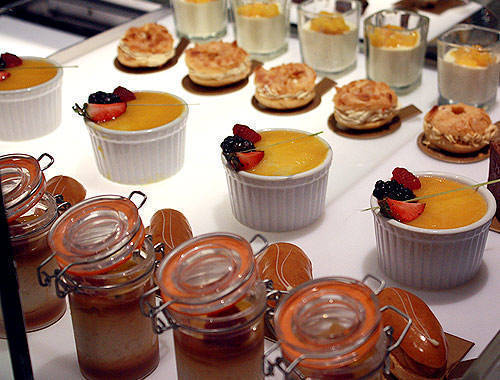 9. Spiral 2 Go
ADVERTISEMENT - CONTINUE READING BELOW
Fronting Spiral is their gift shop, Spiral 2 Go, which displays Sofitel's lavish luggage-inspired hampers, gingerbread houses, and other souvenirs. Strategically situated near the entrance and exit, Spiral 2 Go is aptly a go-to for last-minute pasalubong and other tokens.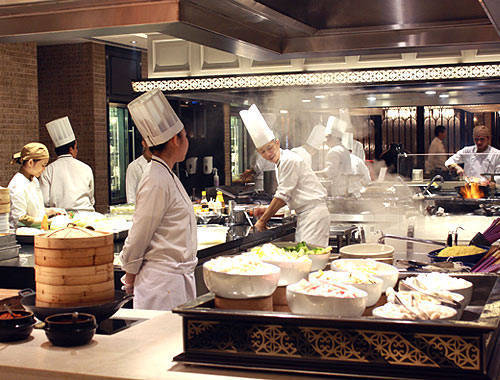 10. The uniforms
Not everything has to change. We all need something familiar to count on, after all. Case in point: the lovely ladies of Spiral and their famous uniforms. Designed by none other than Rajo Laurel, Spiral uniforms maintain that famous, elegantly risque thigh-high slit.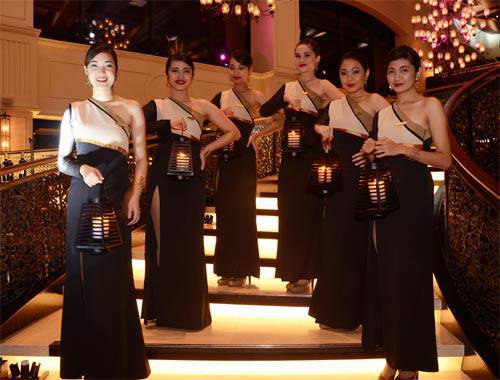 ADVERTISEMENT - CONTINUE READING BELOW
Spiral buffet tickets start at P2,100++ (lunch) and P2,450++ (dinner) during the weekdays; and P2,300++ (lunch) to P2,600++ (dinner). Special prices will be available during the holidays.
Photos by Warren Espejo (photos of Spiral uniforms and La Veranda courtesy of Sofitel)

Share this story with your friends!
---
Help us make Spot.ph better!
Take the short survey
Load More Stories