SPOT.ph's Hotel Roundup: 10 Places to Celebrate Chinese New Year
Where and how to usher in the Year of the Water Snake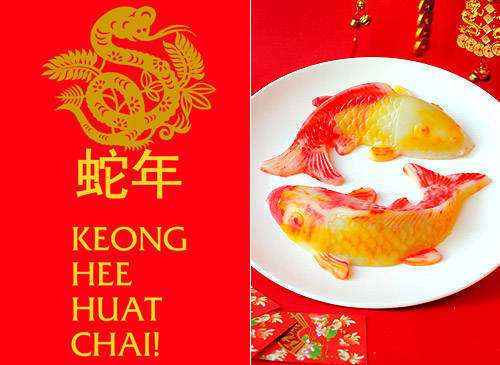 (SPOT.ph) A little superstition never hurt anyone. Here at SPOT.ph, we believe in doing everything we can to make our year more auspicious, and we also believe in sharing those tips with you. Lead fate in the right direction by celebrating Chinese New Year in these feng shui-friendly festivites by 10 of the city's best hotels.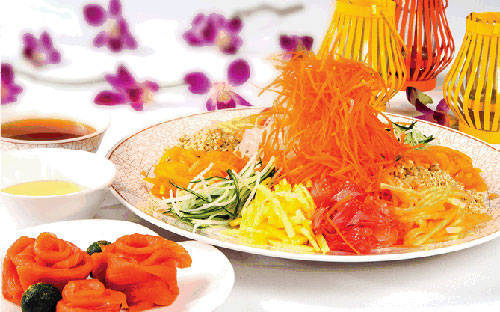 Tikoy and Yee Sang at Makati Shangri-La
Spread good fortune this Chinese New Year with tikoy from Makati Shangri-La. Choose from three different shapes-traditional round (prosperity), a pair of carps (surplus for every year), or gold ingots-and flavors (coffee, coconut, and traditional) as well. The Makati Shangri-La lobby or Sinfully at Greenbelt 5 accepts orders. Tikoy is priced from P1,088+ to P1,388+.
Apart from tikoy, Yee Sang (Yu Shang) is also available. Yee Sang is a raw fish salad made up of over 20 ingredients. As per tradition, it is tossed as high as possible while guests shout out their wishes. Salmon and Fruit is P1,298+ for a small plate, P2,388+ for a large plate; Abalone is at P2,388+ for a small plate, P4,888+ for a large plate. It's available from February 8 to 14.
ADVERTISEMENT - CONTINUE READING BELOW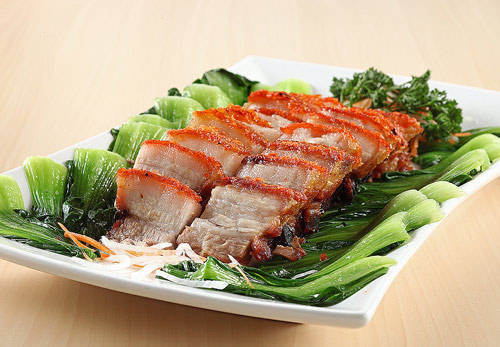 CONTINUE READING BELOW
Recommended Videos
Chinese spread at Diamond Hotel's Corniche Restaurant
Usher in the Year of the Snake with a sumptuous Chinese banquet at Corniche's buffet. For Chinese New Year, Corniche has integrated the likes of Peking Duck, Chinese-roasted Suckling Pig, Steamed Grouper, Assorted Dim sum, and desserts like turnip cakes and tikoy into the menu. The buffet, which is from February 4 to 10, will set you back at P1,800+. The Diamond Hotel will also hold a Dragon and Lion dance exhibition on February 10, 11 a.m., at the hotel lobby.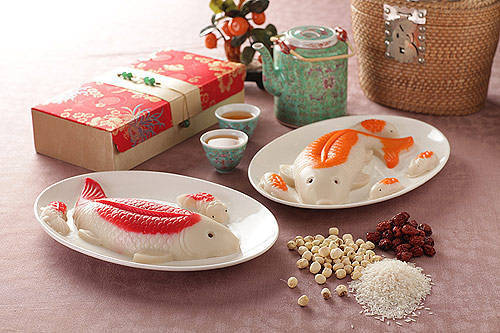 Unique tikoy flavors at EDSA Shangri-La
ADVERTISEMENT - CONTINUE READING BELOW
They have more than the typical treacly treat. The special tikoy counter at the hotel lobby also provides flavors like radish, pumpkin, taro, and water chestnut. They also come in different fish shapes (P988+) and in gold ingots (P388+). On Chinese New Year, guests will be treated to a drum and percussion show, a traditional Dragon's Eye Dotting Ceremony, and a Lion's and Dragon Dance.
Moreover, guests can also feast on authentic Cantonese specialties at Summer Palace which has set menus for groups of 10 people. Choose from the Abundance of Wealth set menu (P18,888+) or the Longevity set menu (P21,888+). Diners get to pick ang pao bearing vouchers of up to 50% savings on your next food bill at Summer Palace.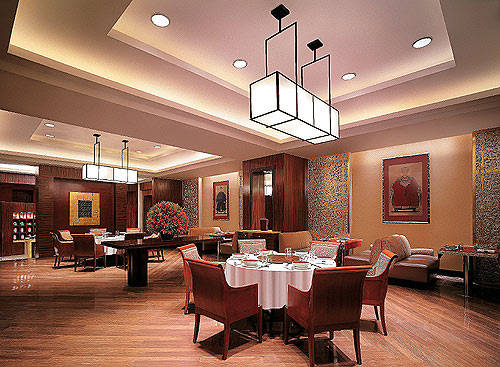 Set menus and symbolic cuisine at Hyatt's LiLi
Hyatt's Chef de Cuisine Andy Chan has come up with unique menus to represent joy, prosperity, and good fortune for the year ahead. Guests at LiLi can choose from three kinds of set menus that feature suckling pig with jellyfish, braised dried oyster (for good business) with hair moss (for wealth) and sea cucumber, wok-fried duck breast, steamed live garoupa (for abundance) with beans, fried rice with sea urchin and scallops, and desserts like chilled mango cream with pomelo and pan-fried glutinous rice cake (for progress) coated with egg. The set menus are available for February 9 dinner and February 10 lunch and dinner.
ADVERTISEMENT - CONTINUE READING BELOW
For something lighter, guests can also look forward to dim sum creations at a special Chinese New Year Yum Cha for only P2,388 per person. The dim sum buffet, with hakao, taro puffs, seafood-baked barbecue puffs, and crispy pancakes, is available on February 10, 11:30 a.m. to 3 p.m.
For their buffet lineup, Market Cafe has also installed a live Peking duck station where guests can feast endlessly on the succulent meat and crispy skin of Peking duck flown in all the way from Hong Kong, as well as other Chinese favorites like Szechuan chicken, crispy noodles, and more. It's P1,800 for lunch and P2,388 for dinner for February 9 to 10 only.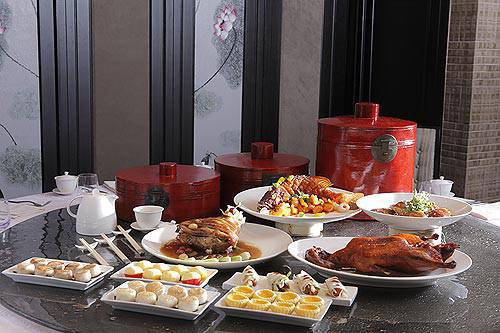 Auspicious delicacies at Sofitel Manila
Chinese Executive Chef Chee Wah Mok is preparing a special Chinese menu for Spiral from February 4 to 17 and again on the 24th with auspicious delicacies including Yee Sang (raw fish salad), eight treasure fish lip soup, and wok and noodle stations. For brunch, it's priced P2,950 for adults and P1,500 for children; for dinner, it's P2,750 and P1,350, respectively.
ADVERTISEMENT - CONTINUE READING BELOW
You can also enjoy a Dragon Dance from February 9 (7 p.m.) to 10 (11 a.m.) and a fashion show featuring the Orient Express collection of Dubai-based designer Albert Andrada will take place on the 10th.
Make sure you can keep up with Century Park Hotel's roster of activities: hampers, rice cakes, and wines will be made to go at The Deli Snack and Lobby Booth (February 8 to 12); and a festive Lion and Dragon dance will be performed on February 9 (7 p.m.) and 10 (12 p.m.).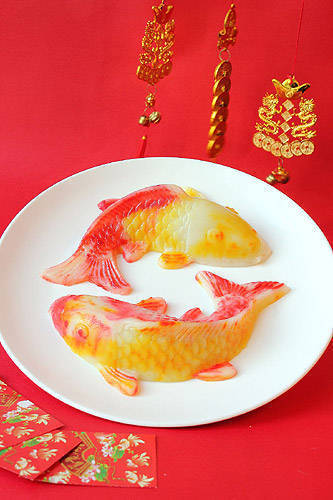 Celebratory feast at Crowne Plaza
ADVERTISEMENT - CONTINUE READING BELOW
To welcome the new year, Chinese Executive Chef Sam Lee has prepared eight auspicious meals that promise wealth, longevity of life, happiness, and prosperity throughout the year. And what would Chinese New Year be without some delicious tikoy? Crowne Plaza offers koi-shaped rice cakes for P488.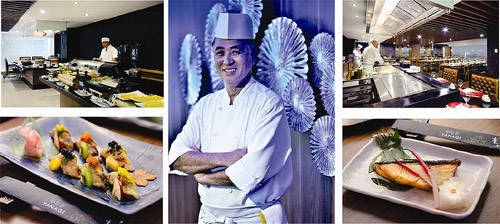 Lip-smacking Chinese selections at Midas Hotel
Treat your friends and family at Midas Cafe for special Chinese selections to welcome the Year of the Water Snake. The Chinese lunch and dinner buffet is priced P1,388 from February 4 to 10. Want to see what's in store for you this 2013? Discover what lies ahead with fortune cookies or better yet have your fortunes told with card and palm reading sessions while marveling in a Lion and Dragon Dance (February 10, 12 p.m. to 3 p.m.).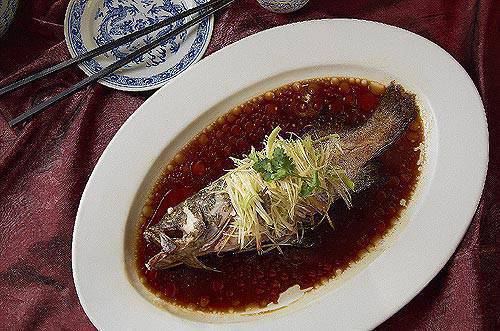 Feasts and Fortunes at Mandarin Oriental
ADVERTISEMENT - CONTINUE READING BELOW
Mandarin Oriental is going all out for Chinese New Year. Guests are invited to try their traditional Grand Midnight Countdown to be held on new year's eve. Tickets are priced P1,588 for children and P2,988 for adults. You may also avail of the Feasts and Fortunes package (P8,888 to P12,888) complete with an overnight stay, a ticket to the countdown, international buffet breakfast, a box of tikoy, and a Feng Shui charm. The Grand Midnight Countdown will feature an eye-dotting ceremony, a dragon and lion dance, an auspicious Paai-Shan ceremony and energizing rituals conducted by renowned geomancer Master Joseph Chau, and a fireworks display. The event will culminate with a sumptuous midnight Lauriat dinner at the Mandarin Ballroom.
Tikoy is also available at Mandarin Oriental's Chinese New Year booth and at Rockwell Power Plant Mall.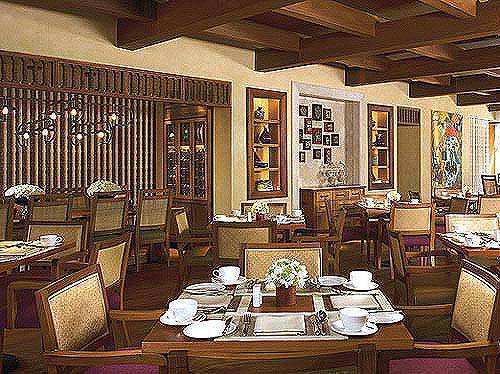 A trip to Shanghai at the Peninsula Manila
Ensure a year's worth of good fortune by attending New Year's celebrations at the Peninsula. Take a walk-through 1930s Shanghai at Salon de Ning (February 9, 7 p.m. to 2 a.m.); plus, sample Chinese delicacies and dim sum at Escolta (February 9 to 10). It's priced P1,450 (lunch) to P1,550 (dinner) for adults and P860 (lunch) to P920 (dinner) for children under 12.
ADVERTISEMENT - CONTINUE READING BELOW
The Pen is also hosting a Chinese New Year Sunday Brunch priced at P1,800 for adults and P1,200 for children under 12.
Share this story with your friends!
---
Help us make Spot.ph better!
Take the short survey
Load More Stories