Fresh From the Kitchen: The Latest News on the Manila Dining Scene
JJ Yulo shares some insider info on the newest players that are rumored to be joining the local dining scene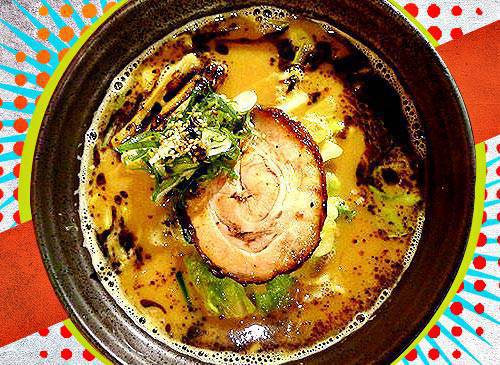 (SPOT.ph) This is a good time to be a fan of eating out, don't you think?


I personally can't believe how kinetic our dining scene is these days. You have all varieties of eateries opening-from small Chinese joints, to tapas bars, to breakfast specialists, to a gajillion ramen houses-and there are more on the way.
I wonder if this is a sign of a supposedly good economy? I'm not an economist, but hey, if this is any indication of good times ahead, then I'll take it. We can eat ourselves into a robust economy.
So what's on the horizon of our dining landscape? I put my ear to the ground, and this is the fun stuff that I came up with:
As of this writing, yet ANOTHER ramen place just opened, Ramen Santouka from Tokyo at Glorietta 3 in Makati. But just when you think that chapter is done, there's more opening (the rumor mill says the famous Ippudo is coming to town).
A true blue Szechuan place is looking around at the Fort area-a welcome addition to the restaurant-scape, as this spice-laden branch of Chinese cuisine is sadly overlooked. From my experience, eating Szechuan doesn't necessarily mean eating hellfire-rather, a good meal is a balance of both spicy and non-spicy.
A popular mini-chain known for desserts (sorry, can't let them out of the closet, or the guy who told me might get into trouble) is going into-surprise-a healthy foods concept. I love the fact that this is happening, because healthful eating is truly a growing trend here (and everywhere else in the world) and it would be great to see someone raise the bar even higher.
ADVERTISEMENT - CONTINUE READING BELOW
The folks at Wildflour Bakery + Café are setting up shop north of their present location at the Podium, which is becoming a platform for eclectic eats. From what I've been told, it will be more of a small soup and sandwich type of place-always a good thing.
Back at the Fort, there's the awaited VASK, to what will most probably be a temple to modern tapas (even of the molecular variety) and cocktails. I've met the chef, a really cool Spanish dude, and if his credentials are any indication, they'll be sure to put interesting, conversation-starting food on your plate.
CONTINUE READING BELOW
Recommended Videos
Even before the ramen invasion, there was a mini-explosion of tonkatsu joints of all shapes and sizes (Yabu, Tonkatsuya, and Tokyo original Saboten)-well, sources tell me another player is coming to town-a slightly more upscale place compared to Saboten.
Small local joints are upping their game as well. Katipunan's Wooden Spoon, a tiny gem in the middle of a very dense stretch, is reportedly looking at other locations to serve their really nicely priced food. This neighborhood joint that could is perfect for meals with friends and family, so I'm crossing my fingers they open near me somewhere.
Hotels usually come attached with great restaurants as well. Perhaps one of the coolest rumors I've heard this past month is that the Four Seasons group is shopping around for space too. If this is true, their dining outlets should be amazing, as they usually are in the rest of the world.
ADVERTISEMENT - CONTINUE READING BELOW
And so the stories and food gossip continue. Of one thing I am certain: if you like your food, these are pretty interesting times for the city. So get out there and support our restaurant scene-it's a delicious way of helping our country!
---
Help us make Spot.ph better!
Take the short survey
Load More Stories