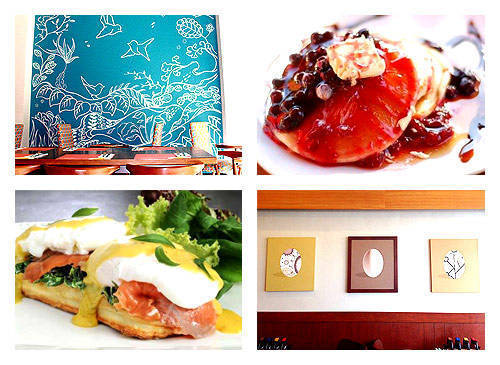 (SPOT.ph) Bacon may be Western, longganisa may be Filipino, huevos rancheros may be Mexican, but breakfast is a universal concept. Whether it's to start your day right in the morning, to serve as a pick-me-up in the afternoon, or even just as a late-night craving, breakfast is a revelation across cultures. And because we love breakfast and we know you do too, we've narrowed down six all-day breakfast places and six restaurants with really awesome breakfast menus to really kickstart the day.
Read our 10 Must-try All-day Breakfast Places (2011) and 10 Weekend Brunch Spots (2011)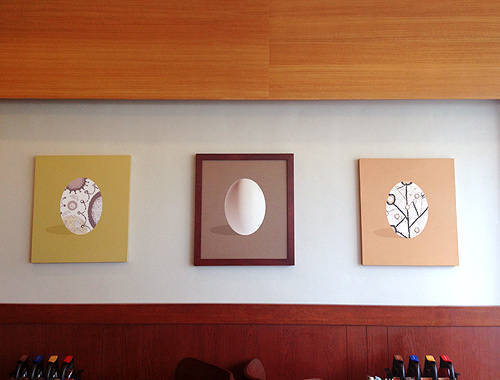 12. IHOP
6 a.m. to 12 a.m. (Sunday to Thursday), 24 hours (Friday and Saturday) 
W Global Center, 30th corner 9th Street, Bonifacio Global City, Taguig
ADVERTISEMENT - CONTINUE READING BELOW
Perk me up: New York Cheesecake Pancakes, Big Steak Omelette
The lines are long at IHOP, a combination of intrigued customers who've been waiting for a seat since February and a rather sluggish service that rests on hype. In fact, by the time you reach the premises (that's how long the lines are), it'll probably be time for lunch. Appease your annoyance  with the heavenly New York Cheesecake Pancakes, a two-layer, cream-cheese-laced delight that's fluffy, and topped with preserved strawberries and whipped cream.
For something a little heavier, the Big Steak Omelette is a market of beef strips, hash browns, green bell peppers, onions, mushrooms, tomatoes, and cheddar tucked under beautifully scrambled egg.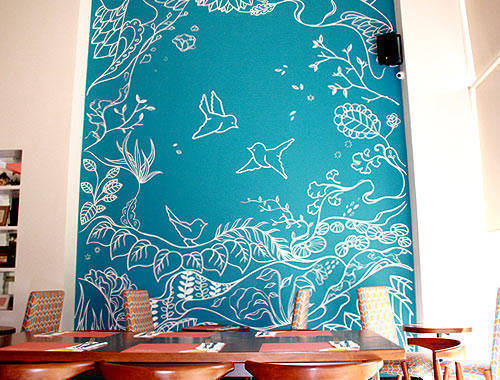 ADVERTISEMENT - CONTINUE READING BELOW
Recommended Videos
11. Early Bird Breakfast Club
7 a.m. to 10 p.m. (Sunday to Thursday), 24 hours (Friday and Saturday)
Fort Pointe 2, 28th Street, Bonifacio Global City, Taguig
Perk me up: Tenderloin Tapa, Sunny Salpicao, Nutella Hot Chocolate
The brightly lit, high-ceilinged space of Early Bird Breakfast Club makes breakfast such a pretty affair: as the seafoam mural of twittering birds keeps it especially delightful, chevron accents add a touch of quaintness, while pendant lights make it rustic. Married owners Kendrick and Ellen Co operate on the idea that breakfast signals the start of the day-even when it's 5 p.m. and you're capping off a horrible afternoon, everything can be reset with a good plate of sausages.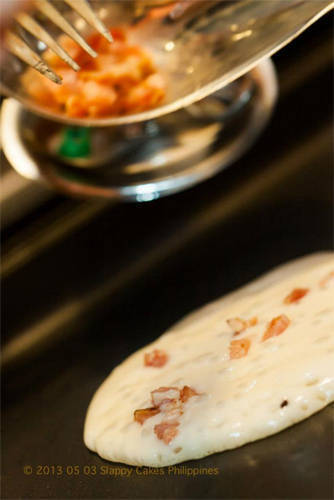 ADVERTISEMENT - CONTINUE READING BELOW
10. Slappy Cakes
7 a.m. to 12 a.m. daily
Eastwood Mall Open Park, Quezon City
Perk me up: DIY pancakes
Consider it a cross between a diner, a bar, and a yakiniku joint. By providing different kinds of batter (Buttermilk, Chocolate, Vegan, Whole Grain, and Peanut Butter) in easy-squeeze bottles, a variety of toppings (bacon, jam, mushrooms, etc), and a smokeless, non-stick pan in the middle of the table, Slappy Cakes gives their diners endless opportunities when it comes to making pancakes. You can opt for the traditional sphere shape, but we've seen letterings and actual art being done. To really pique your mood, Slappy Cakes is also renowned for their signature cocktails, a perfect foil for breakfast.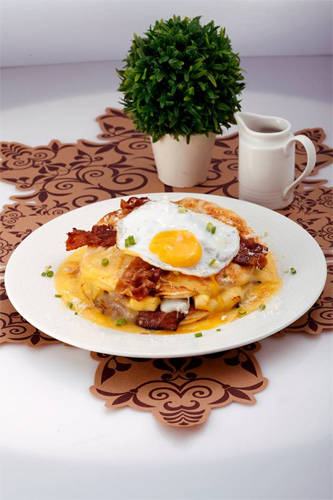 ADVERTISEMENT - CONTINUE READING BELOW
9. Maple
6:30 to 11 p.m. daily (Antonio Plaza, McKinley Road, Makati City); 11 a.m. to 10 p.m. (Shangri-La Plaza, Mandaluyong City)
Perk me up: Prime Rib Tapa and pancakes
Diners at Maple usually just order two items from the menu: the Prime Rib Tapa and the Eggs Benedict. Order anything else and you'll have to suffer a bit of a wait, which you should use to take in the calming interiors inspired by, what else? Maple! Woodwork in that deep maple brown, maple leaf patterns. It's charming and rustic, especially if you eat on the al fresco deck of the Antonio Plaza branch.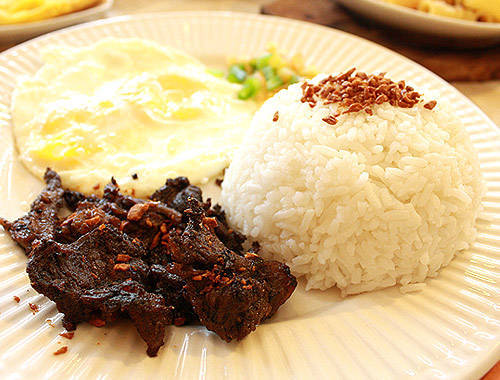 ADVERTISEMENT - CONTINUE READING BELOW
8. Ally's All-day Breakfast Place
8 a.m. to 10 p.m. daily
50 Malingap Street, Sikatuna Village, Quezon City
Perk me up: Crispy bacon, DIY waffles and pancakes, Tapa
An army of orange seems to have invaded Ally's and attached themselves on the walls and furnishings. The bright orange space takes a bit of getting used to, but it does wake us up with its vibrance. Eating breakfast here is like taking a pop quiz. The servers hand you a paper where you answer with your preference: waffles or pancakes? What toppings? What sides? Name your pancake.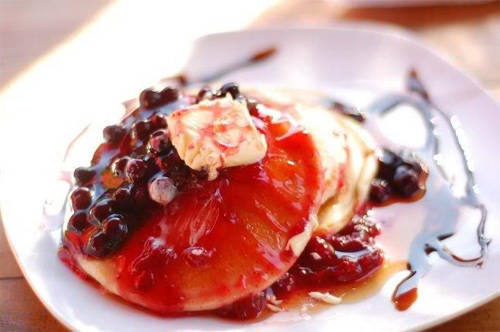 ADVERTISEMENT - CONTINUE READING BELOW
7. Kanto Freestyle Breakfast
24 hours daily
San Joaquin Street, Plainview, Mandaluyong City; 6 Aquillina St. corner Col. Divino, Sto Niño, Marikina City
Perk me up: Mixed Berry Pancakes, Batangas Tapa, Crisp Pork Belly
No one would ever expect that this hole-in-the-wall could churn out one of the most delicious tapa meals in Manila. There are no two ways about it, Kanto is a karinderya complete with a sponsored sign, foldable wooden tables and plastic chairs, cats roaming around your legs as you eat. It touts itself as a "sossy tapsihan," and quite unlike the usual turo-turo style, there's a delicate method to their presentation: the fluffy pancakes are beautifully stacked with a smothering of mixed berry jam; a flower daintily decorates the tapa and blanched tomatoes; an artful swirl of chocolate syrup crowns the lightly fried Oreas. It's a little pricey for the traditional karinderya, but for restaurant-quality food, it's definitely bang for your buck.
ADVERTISEMENT - CONTINUE READING BELOW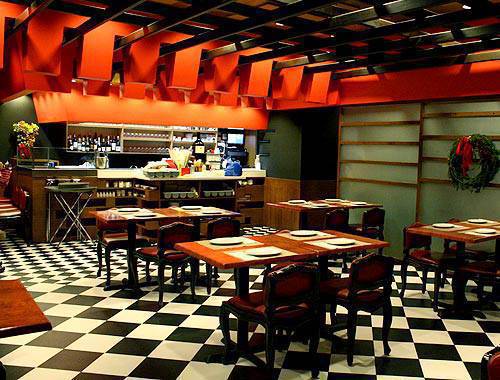 6. Mamou and Mamou Too
12 p.m. to 3 p.m., 6 p.m. to 10:30 p.m. (Monday to Friday); 11 a.m. to 3 p.m., 6 p.m. to 10:30 p.m. (Saturday); 10 a.m. to 3 p.m., 6 p.m. to 10:30 p.m. (Sunday)
Branches in Serendra and Power Plant Mall
Perk me up: Rau's Platter, Steak 'n Eggs, Pancakes
ADVERTISEMENT - CONTINUE READING BELOW
Brunch is more like it, but it's still breakfast for laterisers. Mamou's weekend brunch menu is small on quantity, but big on quality (and cost, too, but let's not worry about that at the moment). Focus on the flavors, not on the bill: Mamou uses only USDA Prime Steak for their Steak 'n Eggs, with eggs that deserve no less than a drizzle of truffle oil-and that's just one of their dishes. Those checked floors and whimsical-vintage vibe make up the perfect atmosphere to enjoy a comforting breakfast.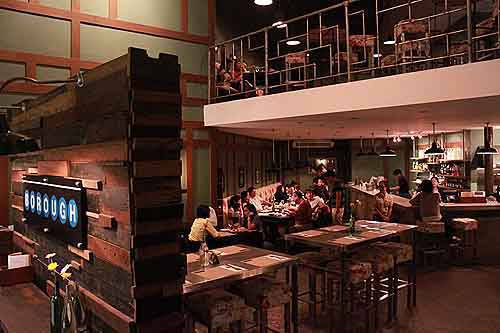 ADVERTISEMENT - CONTINUE READING BELOW
5. Borough
24 hours daily (breakfast is available from 10 a.m. to 3 p.m. only)
The Podium Mall, Ortigas Center, Pasig City
Perk me up: the whole menu
The laidback, Brooklyn-inspired loft at The Podium is responsible for livening up gastronomy in Ortigas way before the current, sudden mushrooming of restaurants focusing on the first meal of the day. The breakfast menu is slightly conservative, but armed only with the basics, Borough nails it with Banana Amaretto French Toast, Pumpkin Waffles, Brooklyn Omelette, and Steaks and Eggs. If you need an extra pick-me-up, you can opt to pair your brekkie with some cocktails.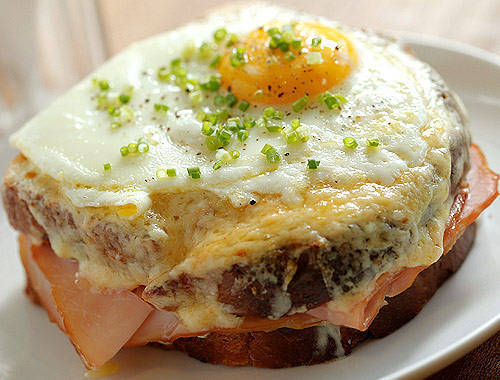 ADVERTISEMENT - CONTINUE READING BELOW
4. Wildflour Cafe + Bakery
8 a.m. to 10 p.m. (Monday to Saturday), 8 a.m. to 4 p.m. (Sunday)
4th avenue corner 26th street, Bonifacio Global City Taguig (Podium branch opens during mall hours)
Perk me up: Wildflour Breakfast, Eggs on Toast
Wildflour's homey boulangerie and handcrafted cooking style make for a good breakfast environment, but their culinary repertoire extends way beyond pancakes. The breakfast menu may be small, but definitely not lacking. Their homemade breads are the perfect stage for toasted sandwiches that carry everything from ham and bacon to smoked salmon.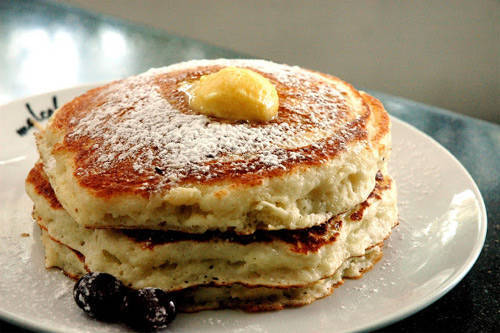 ADVERTISEMENT - CONTINUE READING BELOW
Photo from Dude For Food
3. Malcolm's Deli
10 a.m. to 10 p.m. daily
Fairways Tower, 5th Ave. Fort Bonifacio, Taguig City
Perk me up: Irish Benedict, Malcolm's Stack
It's not the kind of breakfast that we're accustomed to. There's no tapa, no longganisa, no cereal. Perhaps the most familiar dish is the pancakes which are much thicker than usual. Kitayama Wagyu replaces most of the meat elements: corned beef substitutes bacon, ham, or salmon in the Eggs Benedict, turning it into the less iconic Irish Benedict; while strips of the same fancy beef are also used for the Steaks and Eggs. In one of the more unassuming areas in Bonifacio Global City, Malcolm's is a quiet corner to just enjoy a good breakfast "far" from the hustle-and-bustle a few meters away.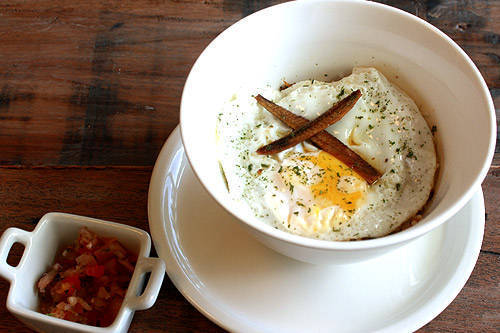 ADVERTISEMENT - CONTINUE READING BELOW
2. The Clubhouse
10 a.m. to 10 p.m. (Monday to Thursday), 10 a.m. to 11 p.m. (Friday to Sunday)
Robinsons Magnolia Town Center, Hemady Street corner Aurora Boulevard, Quezon City
Perk me up: Tuyo Rice Bowl, Vigan Longganisa Hash, Eggs Benedict
There's a casual way in which the mishmash of interiors fit together: the brick walls, the floral wallpaper, the sprinkling of black and white photographs. Nothing too fancy or complicated, which is what we like during breakfast. As for their menu, the Clubhouse targets every craving you can possibly have with Filipino staples and continental breakfasts. No pancakes, but we don't mind. The Eggs Benedict is a marvel: larger than usual, with eggs that are flawlessly poached, and hollandaise that's tangy enough to matter. There's a story to every dish that owner Shar Tan churns out at Clubhouse Magnolia, and eating them feels like you're part of it.
ADVERTISEMENT - CONTINUE READING BELOW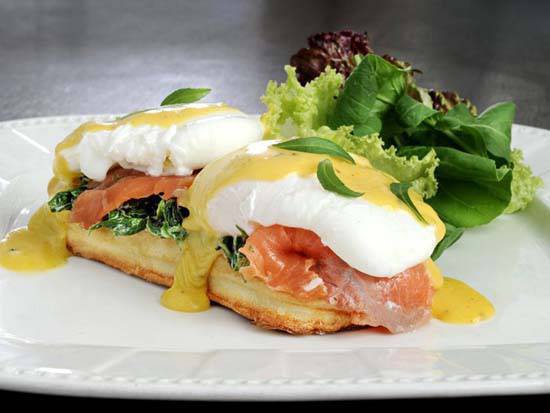 1. Cafe 1771
7 a.m. to 12 p.m. daily 
El Pueblo, Ortigas Center, Pasig City
Perk me up: Beef Tapa, Eggs Benedict, Eggs Hemingway, Adobo Flakes
Cafe 1771 revamped their breakfast menu in 2011 to cater to all tastes and palates-from breakfast sandwiches to Filipino favorites to universal habits. Taking their cue from New York-style brunches, this cozy eatery supports a great menu with a quirky-chic ambience that inspires conversation and relaxation all day long.  The sandwiches are an art here, but it's the delicate way they handle eggs that makes the difference: their scrambled is dreamily fluffy, their poached is deliciously creamy, their sunny-side up doesn't crisp on the edges. That flawless formula makes sure that this is a type of restaurant that makes you wish you can eat breakfast all day long-and you can at Cafe 1771.
ADVERTISEMENT - CONTINUE READING BELOW
Share this story with your friends!
---
Help us make Spot.ph better!
Take the short survey
Load More Stories