Long Bar
Raffles Hotel, 1 Raffles Drive, Makati Avenue, Makati City
Tel. No. 555 9888 (6840); e-mail dining.makati@fairmont.com
Open daily from 12 p.m. to 2 a.m.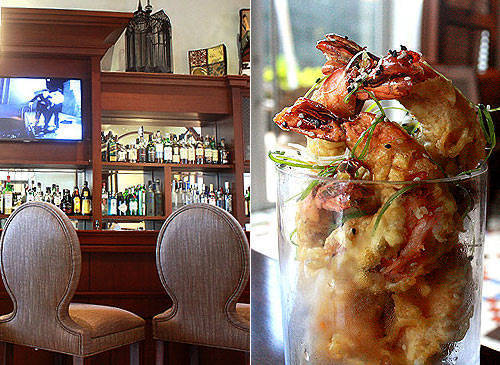 (SPOT.ph) There are peanut shells on the floor. Empty shells crushing loudly underfoot against the patterned tile floor, a "mess" that's something of a blemish against the upscale surrounding of Long Bar in Fairmont Hotel, Makati.
ADVERTISEMENT - CONTINUE READING BELOW
The server curiously picks up a handful of peanuts from the appetizer bowl and scatters them across the table. There's no extra plate to put the shells in unless one quietly tucks them under the rim-which is what we did first, until we learned that we had to toss them to the floor. The idea of throwing them carelessly is absurd and takes a bit of getting used to, but it's the freedom to make a mess that makes Long Bar so unique. Raffles and Fairmont Marketing Communications Manager Loni Bayangos says the idea came from the original Long Bar in Singapore: "You can't litter there, so this was a way for customers to have a little fun."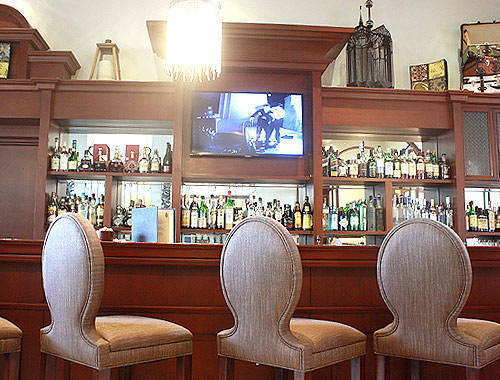 ADVERTISEMENT - CONTINUE READING BELOW
Recommended Videos
The Long Bar, the first in a Raffles outside of Singapore, caters to a more high-ended clientele, providing them a casual setup where, after a long day of work, they can relax while nursing a glass of Singapore Sling-a Long Bar original. Bayangos jokingly describes it as: "A place where men can feel comfortable leaving their girlfriends at the bar."
The subdued atmosphere, made charming by mechanical handfans on the ceiling and pop culture art on the walls, sunlight streaming through the glass windows, is the perfect structure for good conversation, which is why Raffles has also catered Long Bar for executive lunch meetings. "Power lunches-for men who are making big decisions and executives [who need to] gather together," Bayangos says. Of course at 12 p.m., in the emancipated cosmopolis of Makati, women join in the important decision-making, laughing in between serious exchanges over some salads and steaks.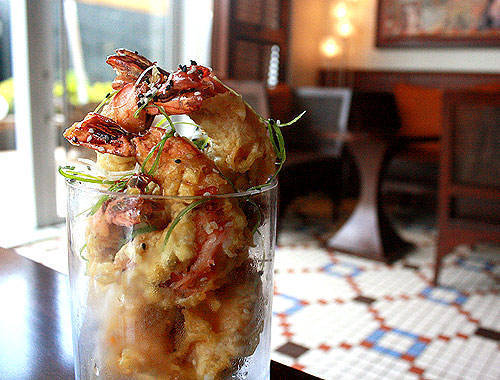 ADVERTISEMENT - CONTINUE READING BELOW
Crispy Rock Shrimp (P1,000)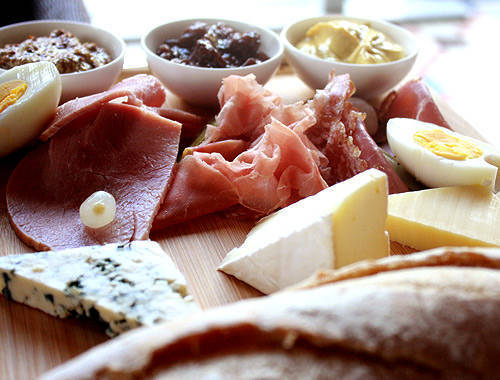 Ploughman's Platter (P1,000)
The Power Lunch menu, titled "The Long and Short of It," covers a conservative selection of starters, sandwiches, soups, mains, desserts, and set menus. The servings, however, are enormous-ideal for men and for women who can keep up. The Crispy Rock Shrimp (P1,000), a rather subdued choice in terms of size, is definitely the must-try. Battered prawns are deep-fried then peppered with black and white sesame seeds: the salty crunch breaks away as you get the first layers buttery, tender shrimp that are absolutely faultless. The Ploughman's Platter (P1,000) is another meeting-friendly meal, clean with an assortment of three types of cheese and pastrami, and a mini baguette, allowing executives to converse and enjoy without being conscious of having anything hanging from their lips.
ADVERTISEMENT - CONTINUE READING BELOW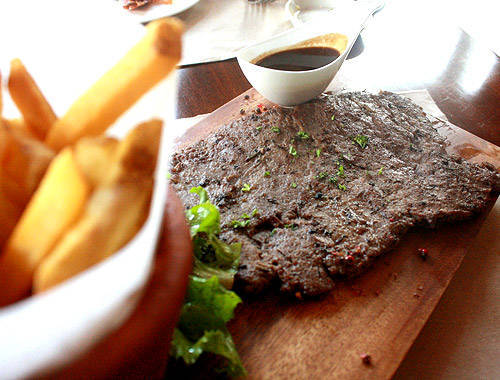 Steak and Frites (P900)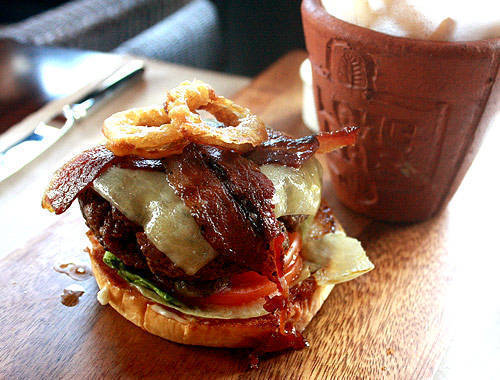 ADVERTISEMENT - CONTINUE READING BELOW
The Long Bar Burger (P600)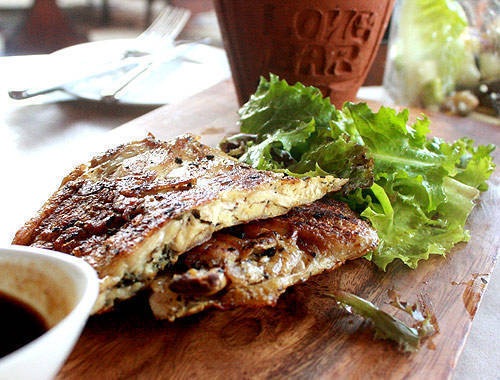 Chicken "A la presse" (P700)
Some of the heavier options include the peppercorn-speckled, Wagyu-flank Steak Frites (P900), the enormous Long Bar Burger (P300), and the Traditional Fish and Chips (P500).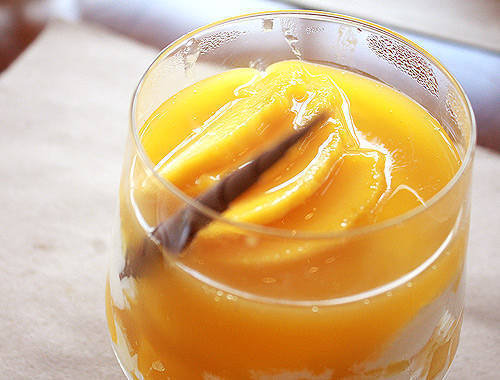 ADVERTISEMENT - CONTINUE READING BELOW
Mango Coconut Trifle (P300)
As you leave Long Bar, looking at the painting of Manny Pacquiao and the illustration of a mixologist making the iconic Singapore Sling, you'll wonder what you'll come back here for. The steak? The fries? Then you see a group of men in suits casually throwing peanuts over their shoulder. That's just it. Here, where powerful decisions are being made, you can litter.
Share this story with your friends!
---
Help us make Spot.ph better!
Take the short survey
Load More Stories