It's French Month at Sofitel
Go for a non-biking Tour de France, or bask in the beauty of Brigitte Bardot.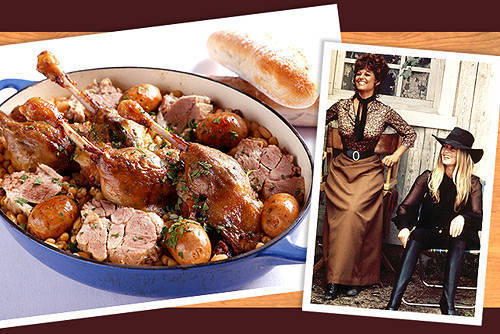 (SPOT.ph) While we certainly love biking, we'd think twice about joining the real Tour de France. Imagine-a 3,200-kilometer, 23-day race all through the hinterlands of France, on a bike, without Lance Armstrong-level leg muscles (or Lance Armstrong-level doping). We feel exhausted just thinking about it.
But this is a Tour de France we can get behind. Sofitel Manila is offering a different kind of culinary trip across all the regions of France. Instead of sweaty tights clenched against your crotch, you have sauteed porcini with truffle. Instead of nonstop pedaling, there's the consumption of Tropezienne tart. Instead of day-end exhaustion, there's the nighttime sipping of fine French wine to go along with your cherry clafoutis tart.
ADVERTISEMENT - CONTINUE READING BELOW
CONTINUE READING BELOW
Recommended Videos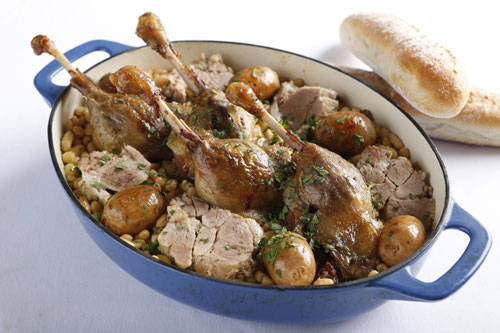 Enjoy the duck confit cassoulet at Perigord week, from July 8 to 14
Each meal is prepared by Sofitel's Regional Chef for Asia Pacific and Sofitel Philippine Plaza's Executive Chef, Eric Costille. From July 1, he'll be tackling the picturesque coastal seaside of Nice, before moving on to truffle country Perigord on July 8 to 14. Historic Brittany is next on his lineup, its regional menu highlighted from July 15 to 21, and for the last week of July, he'll take on the culinary pleasures of Savoy. For the full menu, scroll down.
ADVERTISEMENT - CONTINUE READING BELOW
As a French hotel, Sofitel will also be celebrating Bastille Day on July 13. The staff won't be singing any songs from Les Miserables (well, at least as far as we know), but they will be cooking up a storm, with authentic French specialties and free-flowing cocktails. Plus, there's a grand fireworks display at 9p.m. at the famous Sofitel poolside. Then, wake up to a Sunday brunch the next day with a luxurious spread and unlimited champagne.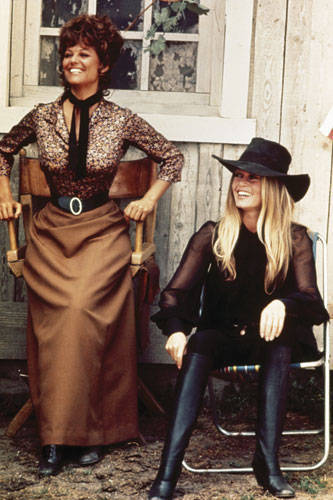 ADVERTISEMENT - CONTINUE READING BELOW
A photo of Brigitte Bardot and Lucia Cardinale, one of the photos on display in BB Forever. Photo copyright Leonard de Raemy
French month isn't over yet, though. From July 30 to September 10, Sofitel's Le Bar will be hosting BB Forever: Brigitte Bardot, la legende, a touring exhibition dedicated to the sultry actress. Close to 30 photos will be on display, with the bar whipping up some complementary St. Tropez-themed cocktails.
Tour de France Menu:
Nice (July 1 to 7) - Nicoise salad, onion pissaladiere, chick pea socca, stuffed vegetable, pistou vegetable soup, vegetable "Tian," cod fish aioli, Nice-style tripe stew, Tropezienne tart
Perigord (July 8 to 14) - Perigord salad, baked egg perigourdine, garbure soup, duck confit cassoulet, pan-fried duck margret with apples, Salardais-style potato with truffle, sauteed porcini with truffle, pan-fried beef Bordelaise, Dacquoise cake
Brittany (July 15 to 21) - Artichoke and green bean salad, savory buckwheat crepe, pan-fried scallop with leek, lobster bisque, mussel mariniere, baked whole fish sea salt crust, seafood gratin with Muscadet wine, pan-fried salmon with spinach beurre blanc, Breton butter cake
ADVERTISEMENT - CONTINUE READING BELOW
Savoy (July 22 to 28) - Red cabbage and apple salad, peasant lentil soup, snails in red wine sauce, quiche Lorraine, Savoyard pork and vegetable stew, mushroom cream chicken fricassee, potato reblochon cheese gratin, garden vegetable friccassee, cherry clafoutis tart
Bastille Day (July 13) dinner is at P2,680 for adults and P1,300 for children (4 to 11 years old). July 14 brunch  is P2,950 for adults and P1,500 for children.
Load More Stories