Best Movie Eats: An Anti-Snack-Bar Guide to Cinema Dining
Dishes that are dining-in-the-dark-theater-friendly
(SPOT.ph) Popcorn? So '90s. Just kidding. We're not messing with tradition, but some establishments have branched out with more creative offerings that are nonetheless cinema-dining-friendly. We've come to understand that term as sound-free (you wouldn't want to interrupt a profession of love with some very un-romantic crunching noises), manageable (try eating ulam at kanin in the dark), fragrant (while we can stomach the aroma of a cheeseburger, we probably wouldn't be as understanding about kimchi), and oil-proof (just the touch of your grease-stained fingers would make your date run away faster than you can say "second date"). We've narrowed it down to the best cinema eats that you won't find at any old snack bar.
Read our Top 10 Movie Theaters in Manila.
Note: Some of these establishments may not be inside the cinema area, but are within the vicinity.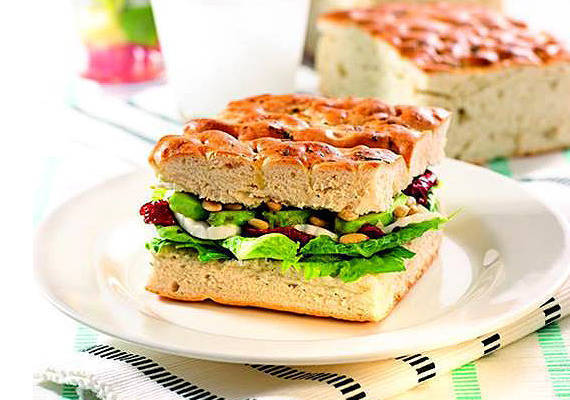 ADVERTISEMENT - CONTINUE READING BELOW
Oliver's Super Sandwiches
The number of Oliver's branches may have dwindled over the past couple of years, but the Oliver's at Power Plant Mall Cinemas can always count on a steady clientele: movie-goers looking for a place to hang out in before their screening and movie-goers who try to avoid getting cheese-stained fingers from their famous movie popcorn.
Sandwiches are easy and portable, but they can get a little messy, what, with the bits of bacon and shredded lettuce threatening to fall out, especially in the dark. Try the neater and more manageable paninis or their grill-flattened gourmet sandwiches. Same effect, minus the mess.
Where: Power Plant Cinema, Makati City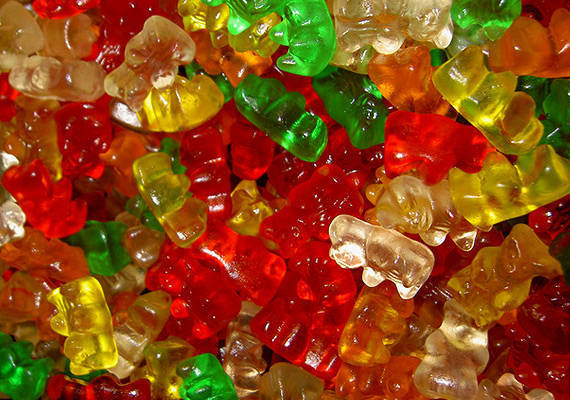 ADVERTISEMENT - CONTINUE READING BELOW
Candy Corner
Go for something convenient and considerate: candy! Candy Corner has everything covered-from basic gummy treats to more innovative Nerds Ropes and chocolate animals-which you can mix and match in a bag for your preference. Best of all, Candy Corner is one of the cheaper candy options in Manila.
P.S. SM Cinemas does not allow viewers to bring non-snack bar food, but you can get away with a bag of candy.
Where: SM Cinemas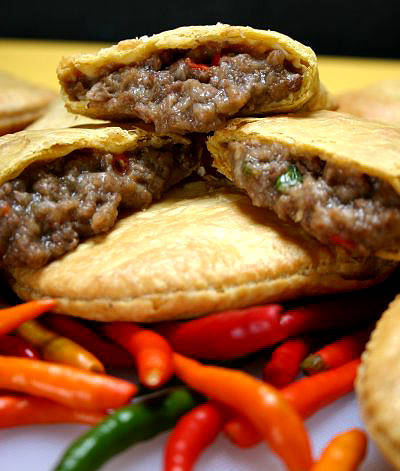 ADVERTISEMENT - CONTINUE READING BELOW
D' Original Jamaican Pattie Shop
The fact that Ayala Cinemas allows guests to bring in food from other establishments is a blessing and a curse. You won't be limited to popcorn and bottled water, but you might catch a whiff of chicken inasal just as you're about to tear up over Ethan Hawke and Julie Delpy; or hear the crackling of crispy-licious Chickenjoy just when Jack says good-bye to Rose in Titanic 3D. This food-court favorite is tucked somewhere in one of the spiraling halls of Trinoma's labyrinth of a cinema and behind Big Chill in Power Plant. Look for it because it's worth it. Cheap (approximately P50), Jamaican Patties has an assortment of beef pasties like the fiery Beef Pinatubo (it will explode in your mouth) or the saucy Beefy Tomato (with only a whisper of heat). It's neat and delicious, making for an attractive movie meal, but subtle enough to not distract you or anyone from the film.
ADVERTISEMENT - CONTINUE READING BELOW
Where: Ayala Cinemas, Power Plant Cinema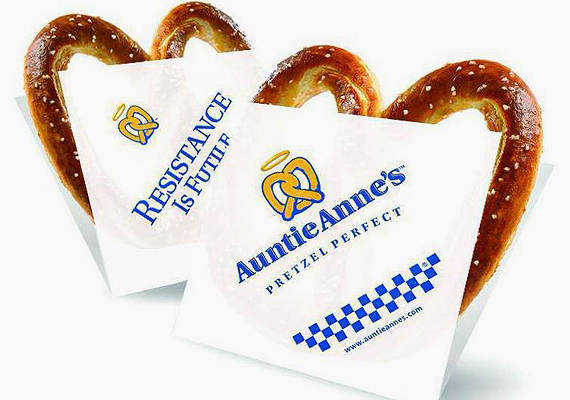 Auntie Anne's
Auntie Anne's may not be the most obvious choice, but this classic bakery's potential shouldn't be overlooked by the movie-watching community. Their world-famous pretzels have been tried and tested and proven to be exceptional for snacking. Have them sliced into more manageable pieces (not that the whole thing is difficult to begin with). Their iced tea's pretty good, too!
ADVERTISEMENT - CONTINUE READING BELOW
Where: Greenhills Theater Mall, San Juan; Greenbet 1 Cinemas, Makati City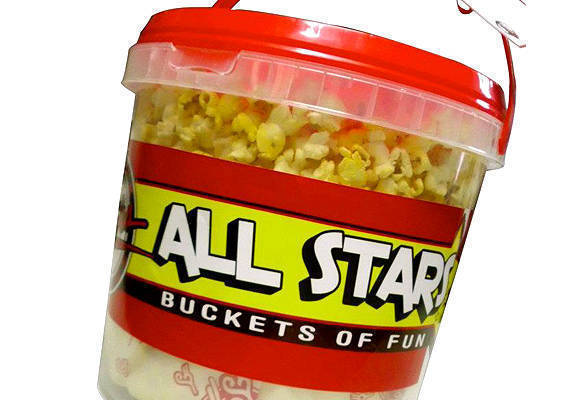 Taters
Taters was branded for cinema dining; they even provide customers a portable desk to hold all your drinks and chips together. Most of their menu consists of finger food like popcorn, nachos, and onion rings, getting complicated only as far as bangers and sandwiches. Oh yes, if there ever cinema-food royalty, Taters is it.
ADVERTISEMENT - CONTINUE READING BELOW
Where: Robinsons Galleria, Trinoma Mall, Market! Market!, Alabang Town Center, Glorietta, Robinsons Place Manila, Eastwood Mall, Eastwood City Walk, Cash and Carry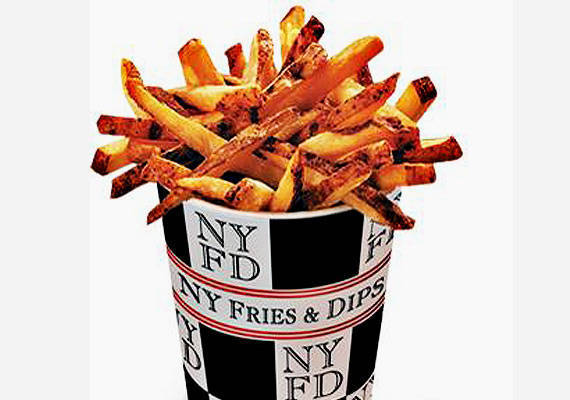 New York Fries and Dip (NYFD)
Balancing the dips can be tricky, but fries are convenient pass-around food, especially inside the dark movie theater. There's no assembly and you don't need to look at it to be able to eat it. Inside the deep tub, you don't need to worry about spillage as is often the case with popcorn. If you're on a date, bring a pack of Wet Ones. You wouldn't want to hold her hand with oily fingers. 

Where: Greenbelt 3 Cinemas, Shangri-La Cinemas, Eastwood Mall Cinemas
ADVERTISEMENT - CONTINUE READING BELOW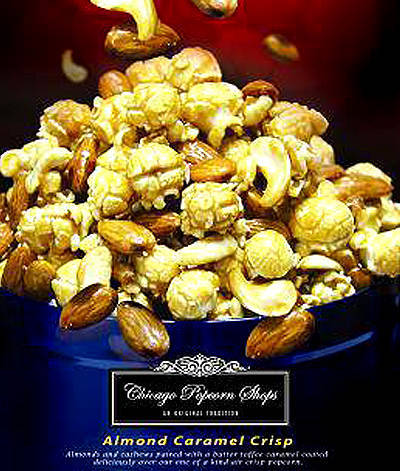 Chicago Popcorn
Fancy something a little more gourmet than the (usually) stale popcorn they have over at the snack bar? Chicago Popcorn is proving that if ice cream and muffins can be "artisanal," so can this delightful corn snack. With the mission to "provide the best confectionary popcorn in the Philippines," Chicago Popcorn is known for mixing sweet and savory concoctions, as well as adding other elements to the bucket like nuts or chocolate.
ADVERTISEMENT - CONTINUE READING BELOW
Where: Greenbelt 3 Cinemas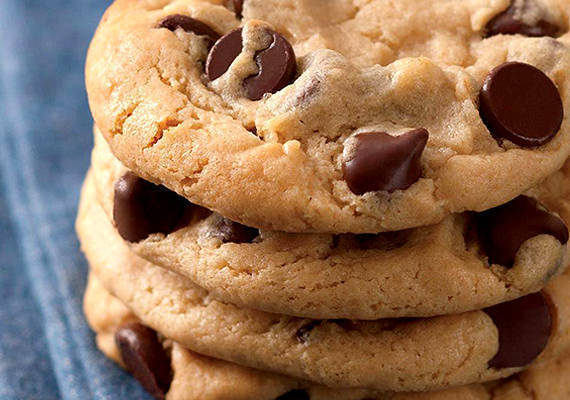 Mrs. Fields
Nothing is sweeter than watching a chick flick with a bag of Mrs. Fields' best. Load up on Mrs. Fields' brownies, cookies, revel bars, and have a merry movie-watching time with friends. The best thing about eating these soft and chewy pastries is that they don't make a lot of noise unlike, say, the annoying crispness of chips in its foil wrapper. Just be wary of the sugar rush after.
ADVERTISEMENT - CONTINUE READING BELOW
Where: Greenbelt 3 Cinemas, Greenhills Theater Mall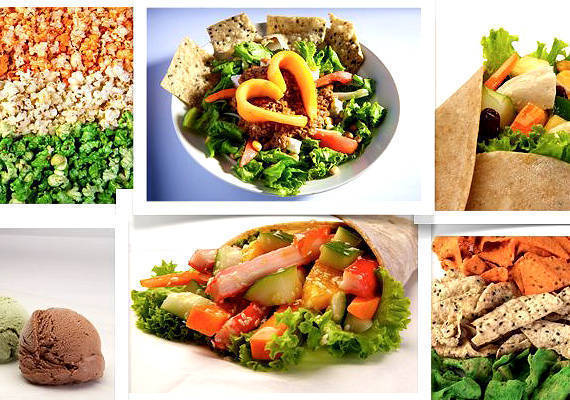 Chimara Neovegan
Vegans rejoice! Because finally you won't have to go hungry as you watch movies, looking wistfully at your carnivorous friends munching down cheese-flavored popcorn and hotdogs. Owned by the Tater's group, Chimara is derived from the word chimera, which refers to a "fantastic dream," thus espousing their dream for a healthier world. It's set up as a fastfood joint just a floor below Greenbelt 3 cinemas, but they've also made their takeaway packaging convenient for dining-in-the-dark eating.
ADVERTISEMENT - CONTINUE READING BELOW
Where: Greenbelt 3 Cinemas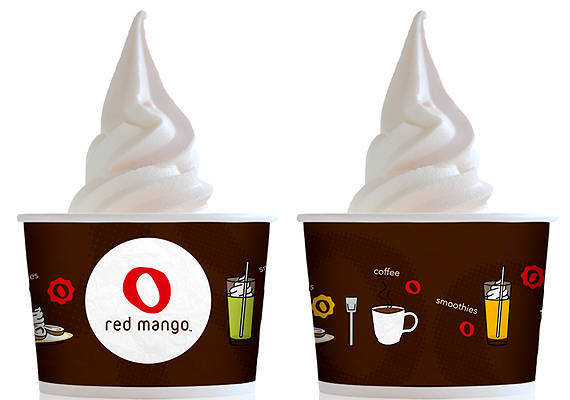 Red Mango
Ice cream always pairs well with movies, especially when you're up at night, alone, watching a movie that reminds you that life could be worse than what you're experiencing now. Most people, however, try to avoid eating icy treats inside an already-cold theater. For those who can take the chill, Red Mango's frozen yogurt is just a few paces away from Greenbelt 3 Cinemas, Red Mango promises that same comfort with less calories.

Where: Greenbelt 3 Cinemas
ADVERTISEMENT - CONTINUE READING BELOW
Recommended Videos
Load More Stories