New Restaurant Alert: Brasas at SM North EDSA, Quezon City
There's a new branch offering to-die-for Brazilian favorites
Brasas
4/F The Block, SM North EDSA, Quezon City
Open 10 a.m. to 9 p.m. (Sunday to Thursday), 10 a.m. to 10 p.m. (Friday to Saturday)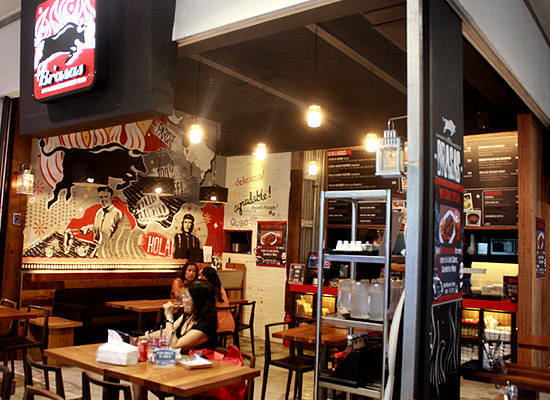 (SPOT.ph) There are two kinds of customers in Brasas: those who spend an extra few minutes in line, trying to comprehend the difference between just Mexican cuisine and general Latin American fare; and those who've put two and two together, and have finally settled into the novelty and on a go-to dish. But the newly opened Brasas in SM North EDSA might have to shake up that ritual, with newer dishes care of Colombian Chef Nathaly Montoya.
ADVERTISEMENT - CONTINUE READING BELOW
CONTINUE READING BELOW
Recommended Videos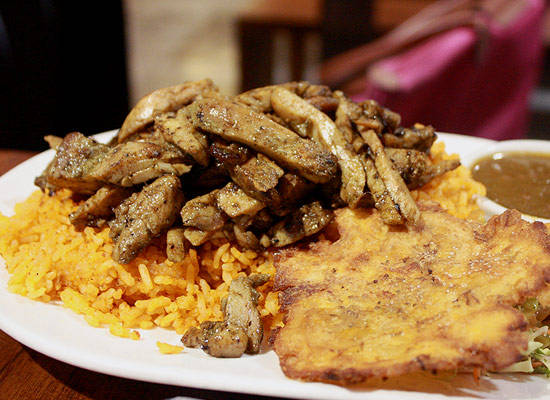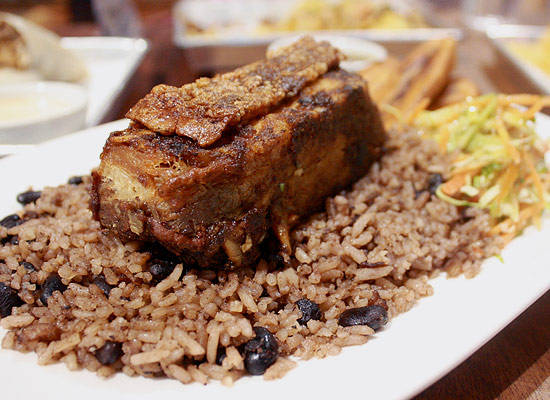 ADVERTISEMENT - CONTINUE READING BELOW
They're not new, but we just have to show you the Carne Asada and Puerco Asado one more time.

Unlike the leisurely pace that makes Brasas Podium a waiting game, the SM North branch is designed for on-the-go customers who want a fast meal. Situated beside The Block's movie theater, people have also gotten into the habit of ordering takeaway for better cinema dining. Using their already famous Carne Asada (smoked strips of tender beef) and Puerco Asado (smoked pork), Chef Montoya has once again come up with new permutations that make these mouthwatering meals even more exciting.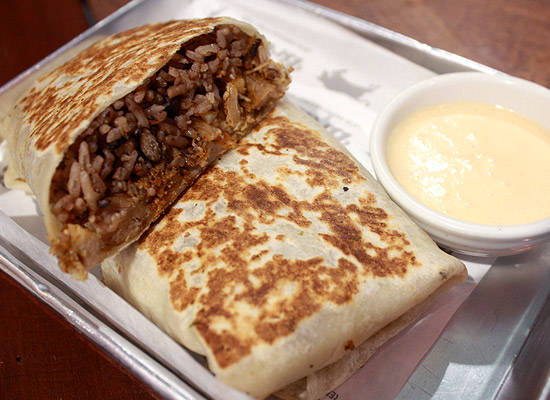 ADVERTISEMENT - CONTINUE READING BELOW
Sans embellishment, the pork and smoke flavors speak for themselves


Find that soft, smokey pork inside their burrito-esque Cuban Pork Wrap (P270) complete with rice and black beans. Puerco Asado fans would look for that coveted, crackling piece of skin that makes the platter version extra delectable, but while it is initially disconcerting, you'll find that there's really nothing lacking. Just the classic meant to be cleanly eaten with your hands. Those melt-in-your-mouth beef strips of the Carne Asada make an appearance in Brasas' interpretation of chili fries (P190), giving the eponymous french fry dish that familiar, juicy, melt-in-your-mouth savor.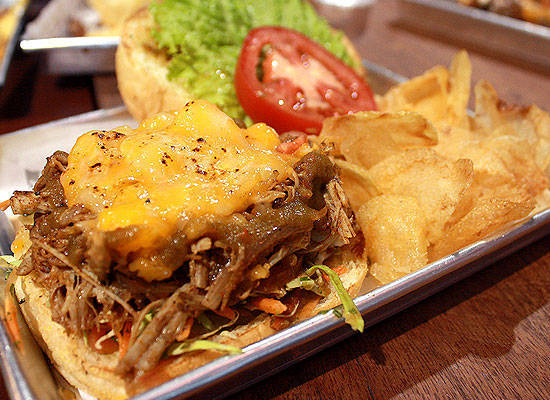 ADVERTISEMENT - CONTINUE READING BELOW
The South American slaw cannot be contained.
The Sandwich de Bondiola (P240) now accompanies the Smoked Pulled Pork in the sandwiches and wrap section. It's still pulled pork, with the classically smokey flavors of brasas, but unlike the usual pulled-pork sandwich, this one is layered with South American slaw and with chimichurri sauce instead of chipotle.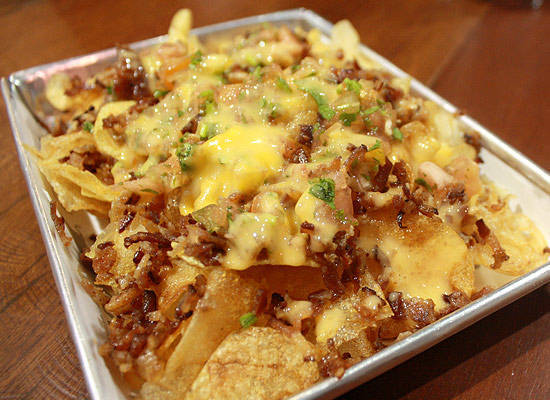 ADVERTISEMENT - CONTINUE READING BELOW
Ay Caramba!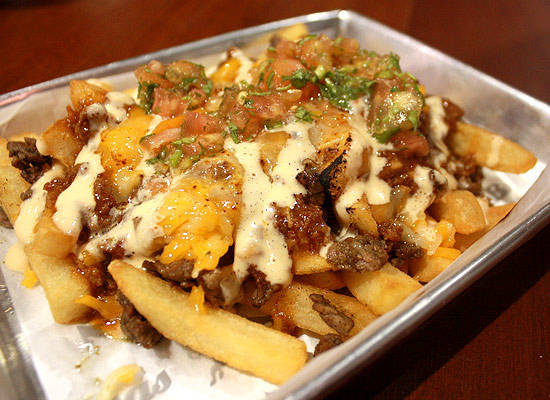 Carne Asada Fries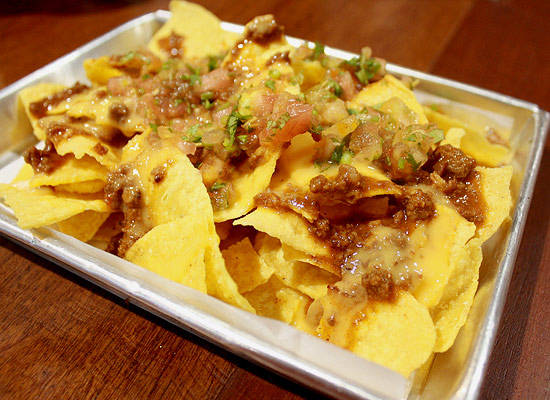 ADVERTISEMENT - CONTINUE READING BELOW
Nachos Con Carne
Marketing Director Karla Licuanan says this branch offers a different kind of experience from the flagship in The Podium. The Ay Caramba! La Papa (P160) chips drive home that "pica-pica" concept. Made in-house, the chips are paper-thin, curling up slightly as if ready to spoon the delicious toppings of ground beef, bell peppers, and cheese sauce. The potatoes aren't immune from soaking up all those juices, but even when soggy, they're still undeniably good, completely absorbing the salty flavors of the toppings.
These new dishes are big and bold, but they're also so saucy and loaded that it would require a tremendous balancing act, not to mention night-seeing powers, to be able to eat them in the cinema. But wherever you eat them, it's worth the mess.
Are you sure you want to delete this list?

Load More Stories