New Restaurant Alert: Go! Salads at F.B. Dela Rosa Street, Katipunan, Quezon City
The healthy secret behind Katipunan
Go! Salads
F.B. Dela Rosa Street corner Katipunan Avenue, Quezon City
Delivery hotline: 212-1212
Open daily from 9 a.m. to 10 p.m.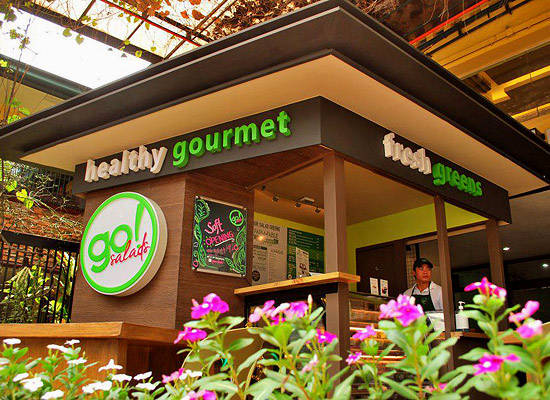 (SPOT.ph) It seems only appropriate that behind the fast food scene along Katipunan is a little nook that tries to, at least, even things out with organic dishes that advocate a healthy lifestyle.
The idea feels built-in. Owner Cibbie Gonzales himself promotes that sort of clean living, and his family owns organic farms that are at his disposal. It was only a matter of piecing things together. "I wanted to take advantage of our produce as a business," he says. Gonzales, who studied the culinary arts in New York, noticed that there were hardly any restaurants that focused primarily on health, and those that do weren't affordable or salad-driven. That became the goal: better accessibility for that type of cuisine. "My role is to concoct recipes to make people like eating these healthy salad greens."
ADVERTISEMENT - CONTINUE READING BELOW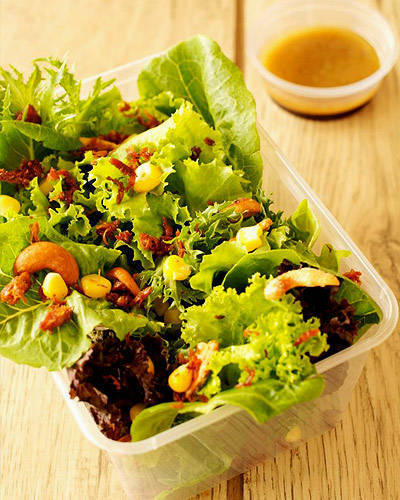 CONTINUE READING BELOW
Recommended Videos
Bayani
Salads aren't, of course, a novel concept, serving almost as a prerequisite in restaurants to attract the calorie-conscious and animal-rights-supporting crowd. However, Gonzales reveals how farmers would ordinarily use pesticides or formalin to make vegetables look nicer. Quoting the words of a doctor, he adds how many cancer patients have been found with pesticide content in their blood. He stresses the importance of organically grown produce.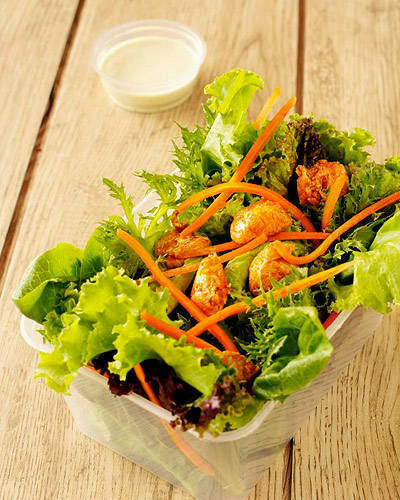 ADVERTISEMENT - CONTINUE READING BELOW
Wild Wild West
Cutting out the pesticides, Go! Salads instead packs their greens with a lot of flavor. There are only four variations on the menu: Bayani, Wild Wild West, Sergeant Steak, and Sweet Caroline--P100 each and served in reusable microwaveable containers. The packaging appears to be a matter of convenience for easy delivery, takeout, and storage, but it's those little things that make us convinced that Go! really cares--not just for the waistline but for the environment as well.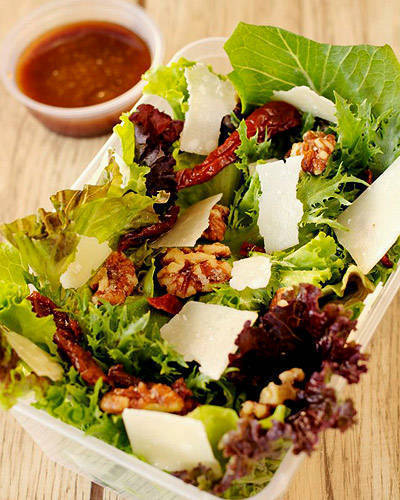 Sweet Caroline
The Sergeant Steak is an easy favorite. First of all, there's meat, and that alone makes it the flavor of choice for voracious carnivores, but it also exemplifies the well-rounded flavor profile that Gonzales emphasizes. He crafted a saucy chimichurri dressing that beautifully highlights the strips of seared lean top round. Mixed greens play around with different layers of crunchiness. And the mushrooms? That's just for good measure.
ADVERTISEMENT - CONTINUE READING BELOW
Sharing the spotlight with the Sergeant Steak is the Sweet Caroline. There's a bit of a resemblance to Cyma's famous Roka Salata, with candied walnuts, strips of sundried tomatoes, parmesan crisps, and balsamic dressing over mixed greens. But the price tag is the major difference. A spot of honey in the sauce also gives Caroline its delightful sweetness.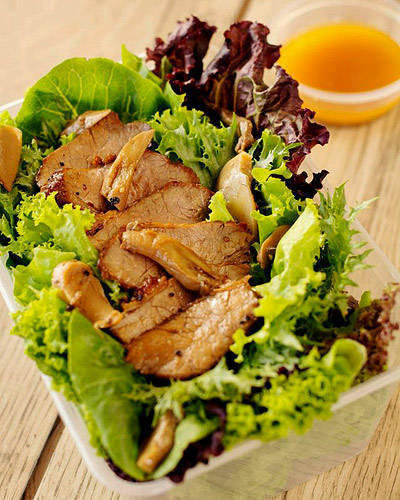 Sgt. Steak
Go! extends their repertoire with a sugar-free option (isomalt acts as the substitute), whole-wheat cupcakes, Swiss Muesli, and Hummus and Pita Bread. Drinks are either Peppermint Lemon Balm and Vanilla Lemongrass, and Moonleaf is just two paces away should you require something stronger (although that appears to defeat the purpose of healthy living).
At this point, the little wood-paneled deck that fronts Moonleaf F.B. Dela Rosa and asks their guests to "clean as they go," isn't at the forefront of Katipunan dining. But for those who realize the effects of constant fastfood, this is a sanctuary.
ADVERTISEMENT - CONTINUE READING BELOW
Photos by Kiks Ignacio and Karl Santos
Share this story with your friends!
---
Help us make Spot.ph better!
Take the short survey
Load More Stories