CHECK IT OUT: L'Entrecote at Burgos Circle, Bonifacio Global City
Unlimited fries, and more.
L' Entrecote Manila
Unit A Bellagio 2 Forbes Town Center, Burgos Circle, Bonifacio Global City, Makati City
Tel. No. 856-4858
Open daily from 11 a.m. to 2: 30 p.m., 6 p.m. to 11 p.m.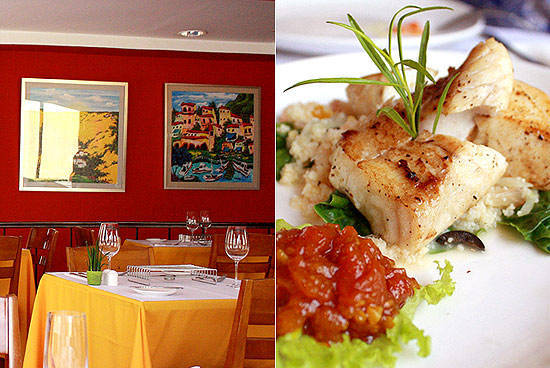 Read JJ Yulo's 2010 review of L'Entrecote here.
(SPOT.ph) Steak and fries. A combination that usually warrants loud applause, much like the blissful effects of cookies and cream. But for rice-loving, variety-praising Filipinos, having your choice of sirloin and unlimited sticks of potato-and only those two-wasn't enough. That good steak can't satisfy is a matter of mystery and despite its reputation in Europe, the Geneva-borne L'Entrecote branch in Burgos Circle had to dig deep to keep the customers coming.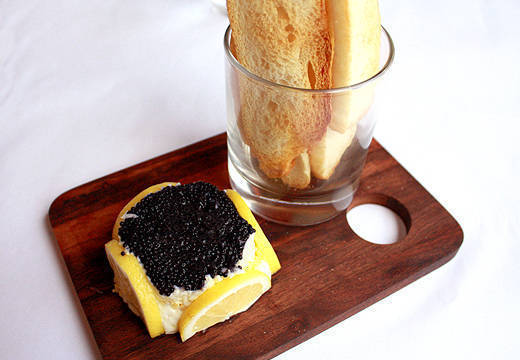 ADVERTISEMENT - CONTINUE READING BELOW
Arctic Caviar Pie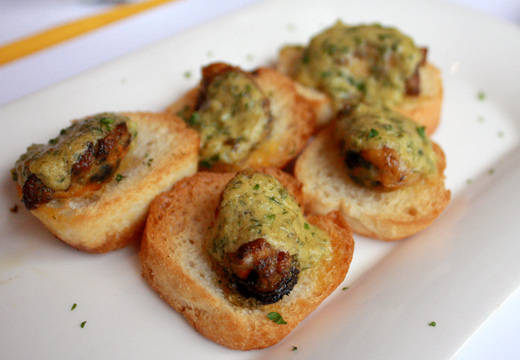 CONTINUE READING BELOW
Recommended Videos
Baked Mussels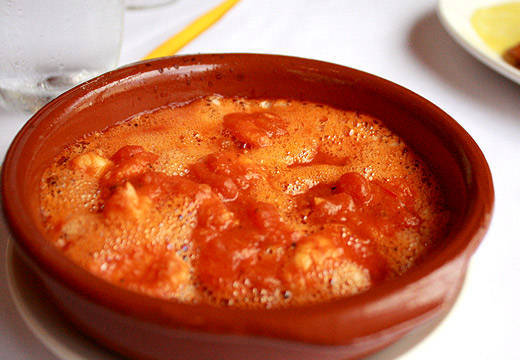 Shrimp Piri Piri
As Bonifacio Global City embraces its new identity as a district of Makati, so has L'Entrecote, adopting fresh ideas and expanding the limited sets they began with in 2010 into a new two-page carte du jour. Classic French techniques are maintained in the kitchen, but the fresh lineup features a whole range of appetizers, entrées, mains, and desserts, as well as a children's selection. The list is still relatively short, but it doesn't spare one from the predicament of choosing. There's the Arctic Caviar Pie (P390), a small egg salad tart topped with a heap of bubbly caviar piqued by lemon slices, and served with melba toast; the Shrimp Piri Piri (P290), a tangy throwback to gambas; there's the ever pleasing duck foie gras pâté (P590), also served with toast, and embellished with cumin-flavored dried fruit and cognac honey; and finally, the classic lemon butter baked mussels (P275)-all of which leap far from the steak-frites origins of the restaurant, none of which disappoint.
ADVERTISEMENT - CONTINUE READING BELOW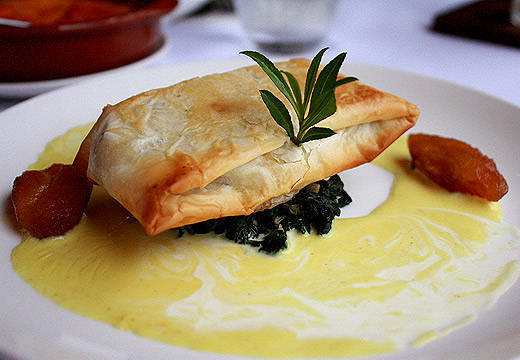 Foie Gras and Deep Sea Scallops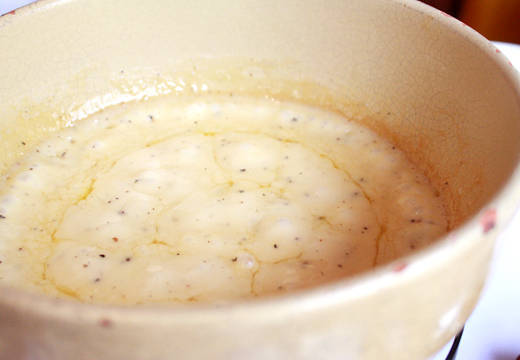 Fondue for two?
The Foie Gras and Deep Sea Scallops (P680) is one of those dishes that keeps you on your toes: the roll of filo is laid on a bed of spinach and perfectly cooked, beautifully tender scallops; slice through it and it's creamy liver through and through, with the calvados apples on the side cutting the intense richness. A bit of fun, meanwhile, comes with every serving of the fondue (P1,560). Chunks of toast around a centerpiece of hot, gooey Swiss cheese. The stringy cheese is subtle enough to make you want to keep digging and dipping-again and again.
ADVERTISEMENT - CONTINUE READING BELOW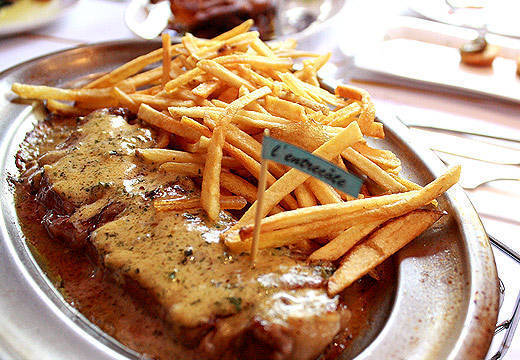 Steak Frites
Duck Confit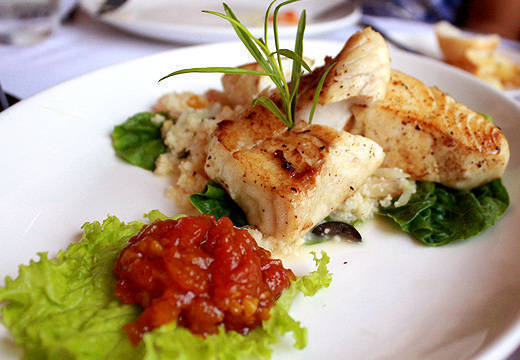 ADVERTISEMENT - CONTINUE READING BELOW
Red Snapper Fillet (P540)
The starters are all well and good, but the pertinent question remains: How good are they mains? Does the duck hold up against the reputed sirloin? L'Entrecote keeps their signature set list (P1,090) complete with a mixed green salad, US Choice Sirloin steak with secret herb butter sauce and unlimited fries on the menu. The sear is the same standout flavorful tenderness and the fries? Addicting little shoestrings that could only be satisfying unlimited (though maybe not even then). The duck confit (P880), however, might give the bestseller a run for its money. The top layer of skin is crispy, like ripping off pretty brown wrapping paper to unveil a nice gift inside which, in this case, is succulent, fall-off-the-bone duck leg that's just the right amount of gaminess. A side of roasted potatoes with caramelized onions and orange chutney enhances its natural savoriness by providing a sweet and tangy contrast.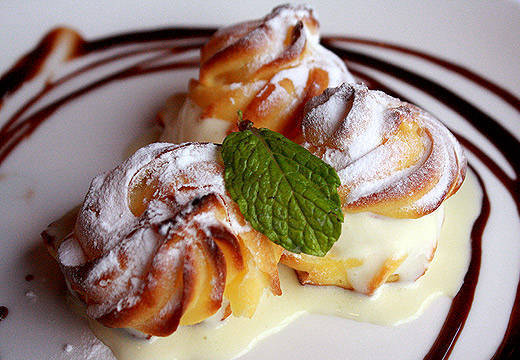 ADVERTISEMENT - CONTINUE READING BELOW
Profiteroles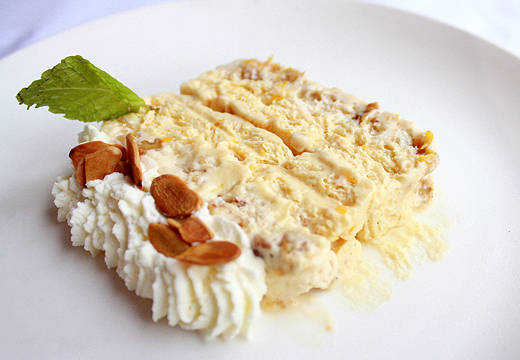 L'Entrecote Signature Iced Vacherin Cake (P180)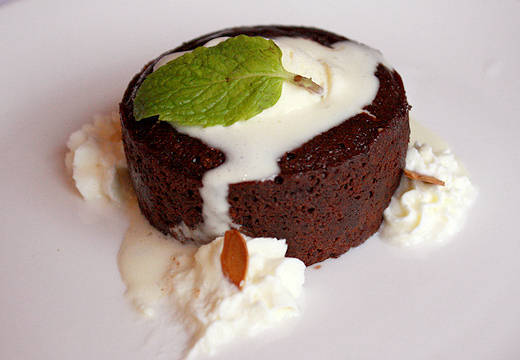 Moelleux Au Chocolat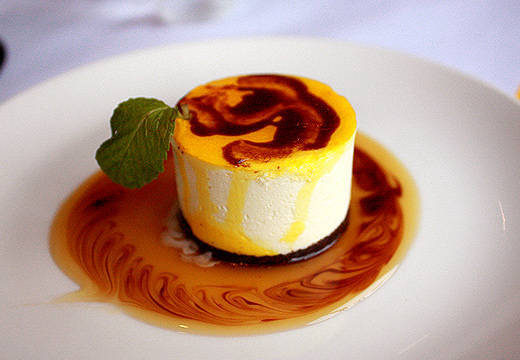 ADVERTISEMENT - CONTINUE READING BELOW
Cream Cheese Mousse Cake

L'Entrecote makes up for lost time with their slew of desserts: chocolate and vanilla profiteroles (P190), Moelleux Au Chocolate a.k.a. super gooey and moist lava cake (P240), Cream Cheese Mousse Cake with salted caramel sauce (P220), and more.
The Steak and (unlimited) Frites has always been enough to attract passersby to stop by the casual Swiss hangout, but for the Foie Gras and Deep Sea Scallops, or maybe the lava cake, or maybe the duck confit, or...well, we're coming back.
Photos by Sasha Lim Uy
Share this story with your friends!
---
Help us make Spot.ph better!
Take the short survey
Load More Stories