The 10 Best Things We Ate This October
Noteworthy dishes from this food-filled month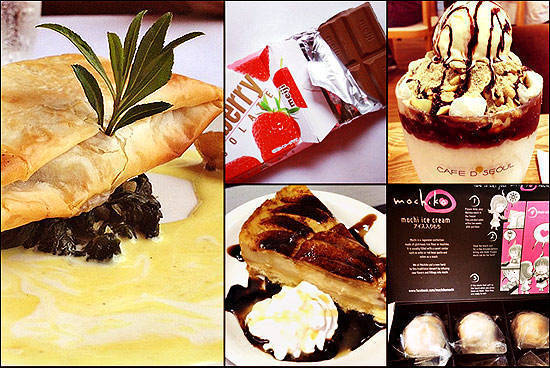 (SPOT.ph) If you don't already know, here at SPOT.ph, we love food. You need it to live, but we find that there are some dishes that go well past the virtue of necessity. While others content themselves with a deep fryer and the usual salt and pepper, there are some who make-or at least try to make-an art out of it, with delicious displays and even yummier flavors. We believe those that go above and beyond their duty deserve necessary recognition. Our top picks among the dishes we ate throughout October: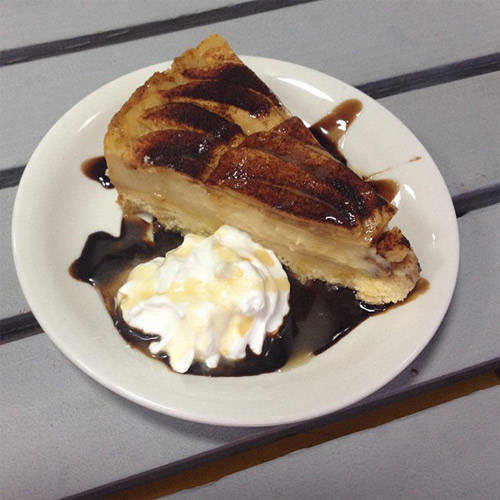 1. The Appraisery's Apple Tart
Any good apple pie brings childhood memories to the fore, but this little tart delivers so much more than that. It takes grandma's version and improves on it: an apple-flavored custard fills up the crust while on top is a swirl of crunchy, cinnamon-infused apples. Nothing like taking the lessons of the past and using it to improve the future.
ADVERTISEMENT - CONTINUE READING BELOW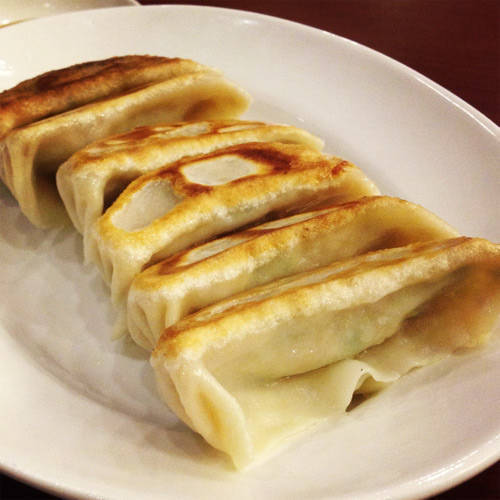 CONTINUE READING BELOW
Recommended Videos
2. Shinjuku's Gyoza
No matter how many Japanese restaurants pop up in the city, Shinjuku's Gyoza will always have a place in our hearts and bellies. Packed with meat and seasoned with salt, pepper, and chives, these deliciously meaty dumplings are perfect with ramen.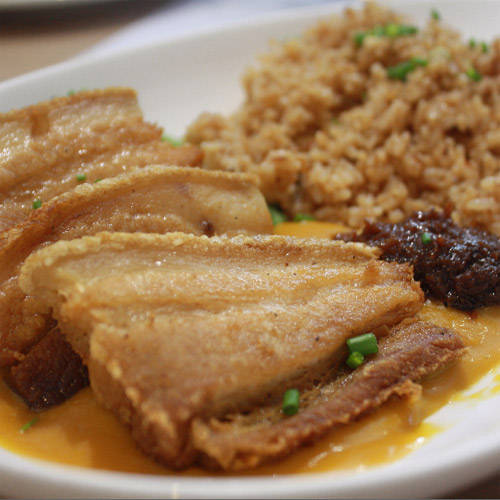 3. Pino's Kare-Kareng Bagnet
ADVERTISEMENT - CONTINUE READING BELOW
Among Chef Ed Bugia's roster of bagnet dishes, this luscious dish is our favorite: pieces of crispy bagnet with a succulent meaty core lie in a pool of sweet nutty sauce. It strikes the right balance between sweet and savory, although we would like some more of that sauce please!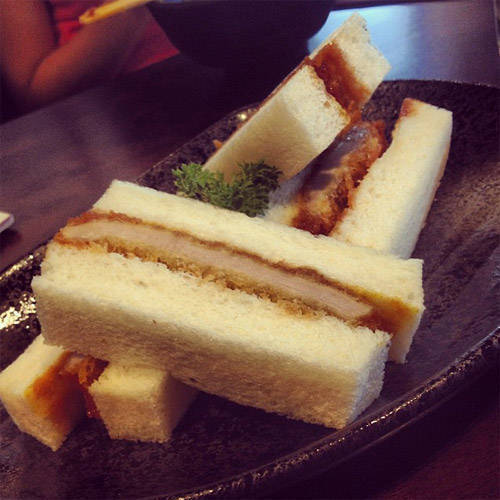 4. Ginza Bairin's Katsu Sandwich
A simple and light alternative to the heavy set meals, Ginza Bairin uses thin pieces of their signature panko-crusted pork and sticks them between slivers of soft white bread, then slices them into manageable strips. It's a quick and easy fix for our katsu cravings.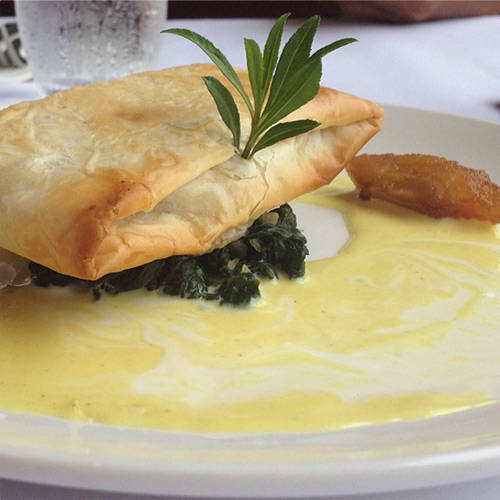 ADVERTISEMENT - CONTINUE READING BELOW
5. L'Entrecote's Foie Gras and Deep Sea Scallops
The crisp envelope of phyllo dough doesn't give anything away, but underneath is a helping of creamy rich foie gras. As if that weren't enough, there's a layer of scallops in there, too.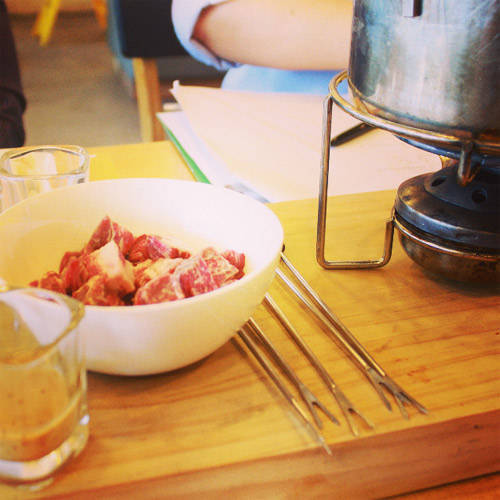 6. Torch's Steak Fondue
Sometimes you have to work for your steak. Torch adds a little fun to the process by providing customers with chunks of US ribeye, a boiling pot of oil, fondue forks, and a variety of sauces to cap it all off.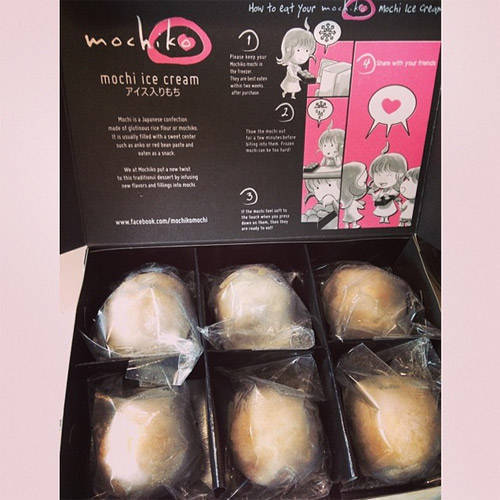 ADVERTISEMENT - CONTINUE READING BELOW
7. Mochiko's Speculoos Mochi
The trick to enjoying mochi is to let it thaw for a few minutes before even attempting to bite into it-that, we've learned, saves us from the frustration of impatiently rubbing our mochi between our warm palms and/or eating a hard-as-a-rock dessert. Though a little late in the speculoos game, Mochiko knows how to make this flavor matter by infusing just the right amount of spice and sweetness. The icing on top? The whole piece of speculoos cookie at the base.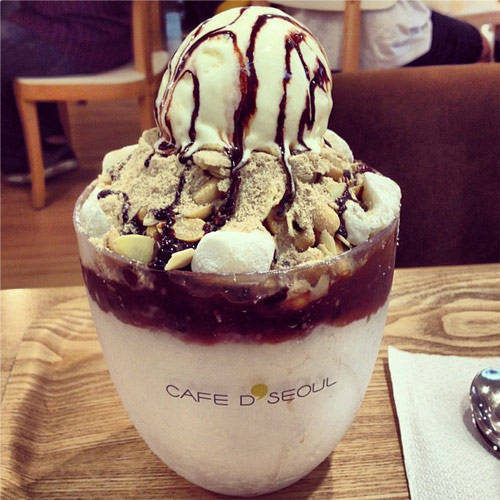 8. Cafe de Seoul's Seoul Bingsoo
There's no need for explanation. When you have finely shaved ice, sweet red beans, pieces of sugary mochi, ice cream, and toasted nuts in a giant bowl, you know it can only be good.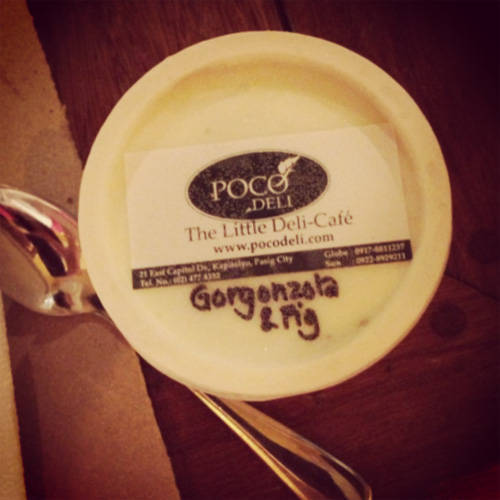 ADVERTISEMENT - CONTINUE READING BELOW
9. Gorgonzola and Fig Ice Cream from Poco Deli
The strong pungence of gorgonzola plays subtly in the background of this creamy creation, managing not to overwhelm and instead leaving you wanting more. Figs add a sweet zing to keep it from being too one-dimensional. We're already addicted and can't wait to go back for more.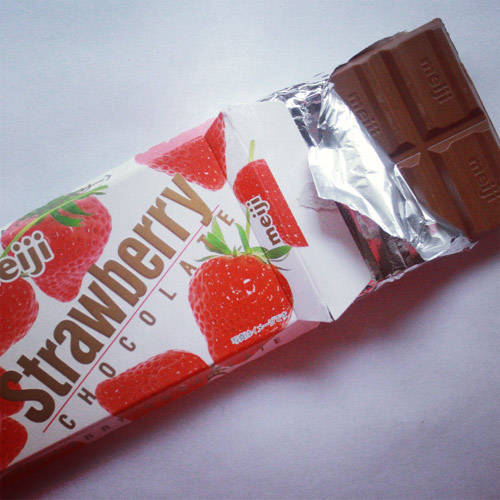 10. Meiji Strawberry Chocolate
Our favorite supermarket find this month is an instant pick-me-up at P56 a bar. Meiji's milk chocolate sandwiches a thin but sweetly satisfying strawberry filling, making us think happy thoughts at first bite.

---
Help us make Spot.ph better!
Take the short survey
Load More Stories