Best of Manila: 50 Great Restaurants of 2013
We picked out the stars of the food scene in a year that saw an amazing expansion in the city's restaurant landscape.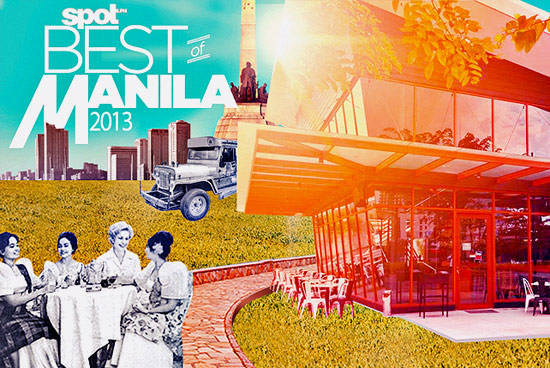 (SPOT.ph) By our count, there were over 100 restaurants that opened in Metro Manila in the year 2013 alone. The city has seen ramen in all its forms (in a bowl, as a burger), tasted nearly every version of comfort food (some not so comforting), witnessed deep-fried breaded pork (in all of its incarnations). With the restaurant industry looking like it's in the first stages of a very big boom, owners have resorted to using attention-grabbing details to stand out: make-your-own, mutant food, a spinning floor. The choices can be paralyzing, but we've narrowed it down to those that are worth the effort-and the calories. These 50 restaurants don't necessarily go the extra mile in terms of price, fancy ingredients or gimmickry-we have some with none of that, even-but they've stood out from the competition as absolute must-tries. Yes, these are the Best of Manila Restaurants, the ones you should already have dined in this year. If not, well, we envy the gastronomic adventure you're about to begin.
Only restaurants that opened in 2013 were considered for this list; list is arranged alphabetically.
Art by Warren Espejo; photos from SPOT.ph archives, Shine Bakery and Cafe Facebook page, Black Olive's Facebook page, Saboten's Facebook page, Burgers and Brewskies Facebook page, Ninak Facebook page, Epic Cafe Facebook page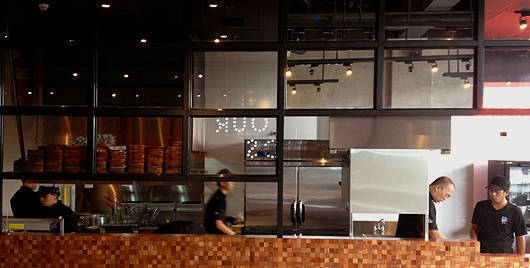 8 Cuts Burger Blend
2/F UP Town Center, Katipunan, Quezon City
Tel. No. 0917-818-2139
Open daily from 11 a.m. to 11 p.m.
The success of BurgerBar in Greenbelt 2 was only a sign of more good things to come from The Moment Group. As in BurgerBar, deliciously seasoned patties, blended specifically to maximize flavor, take center stage; the rest of the components-the bun, the toppings, the cheese-plays mere foil to create an explosive symphony. 8 Cuts also introduces a new type of patty, the Ox Blend (oxtail, flank steak, and rib eye) which flaunts an intense, umami flavor. Read more...
Must-tries: Mushroom and Rice Burger (P225), Q-Daddy (P295), Dan Dan Joe Chili Noodles (P245)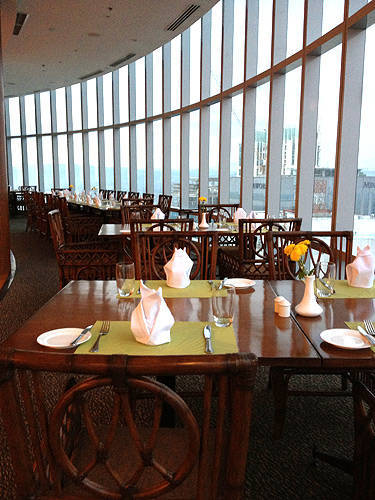 100 Revolving Restaurant
33/F, MDC 100 Building, C5 corner Eastwood Drive, Quezon City
Tel. No. 962-1016 
Open daily from 11 a.m. to 11 p.m.
A revolving restaurant in the middle of Quezon City's busiest neighborhoods? It's easy to label it as a gimmick, but this is Chef Jessie Sincioco and with or without a rotating locale, her food is nothing short of brilliant. Inside, the kitsch and gimmicky are at a minimum, putting focus on the menu, which carries over the bestsellers from her other restaurants (Le Souffle, Chef Jessie, Top of the Citi). Flavors are decidedly Filipino, but molded to exciting combinations (like the Lapu-lapu Cordon Bleu and the Balut Surprise) that can appeal to more sophisticated palates. Read more...
ADVERTISEMENT - CONTINUE READING BELOW
Must-tries: Balut Surprise (P300), Assorted Seafood Gambas (P850), Macapuno Torta (P250)
Bawai's Vietnamese Kitchen
79 Katipunan Avenue, Bellitudo, White Plains, Quezon City
Tel. No. 442-8874, 0917-885-1445
Open daily from 11 a.m. to 2 p.m. and 5 p.m. to 10 p.m.
Those who've managed to explore the secrets of Tagaytay would know the gustatory promises of this Vietnamese destination. Despite the tight setting and the urban landscape, the owners of Bawai's Manila make the impressive effort to recreate the garden-getaway setup that defines the Tagaytay flagship. Everything else is the same-the modest menu, the larger-than-usual tables, the friendly waiters, and, most importantly, the food. Simple Vietnamese essentials that, like true Viet fare, let the fresh ingredients do the work. Read more...
Must-tries: Goi Cuon (P235), Pho (P325), Com Suon Cha (P420)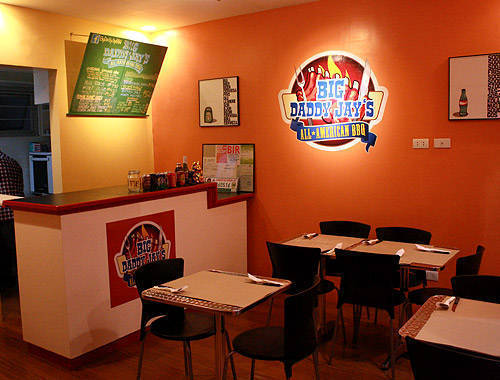 Big Daddy Jay's
61B 17th Avenue, Cubao, Quezon City
Tel. No. 0917-300-8435 
Open from 11 a.m. to 2:30 p.m., 6 p.m. to 10 p.m. (Tuesdays to Thursdays), 11 a.m. to 2:30 p.m., 6 p.m. to 11 p.m. (Fridays and Saturdays); 11 a.m. to 2:30 p.m. (Sundays)
Nowhere near the foodie neighborhoods in the metro, this orange hole-in-a-wall isn't the most conspicuous destination. But trust us: whenever you find yourself in this side of Cubao, follow the smell and sight of smoke. It'll lead you to Big Daddy Jay's. Mondays are dedicated to smoking the ribs in custom-made lockers, and the secret to the flavor, owner Ada Lopez gladly shares, is a dry rub instead of a marinade. This paints a salty-savory coat over that deep smokiness. She keeps mum, however, on the type of wood chips they use. Six hours of cooking results in mouthwatering fork-tenderness. Read more...
Must-tries: Ribs (full rack, P790; half slab, P410; solo, P160), Chicken Wings (P120), Tomato Basil Pasta (P140)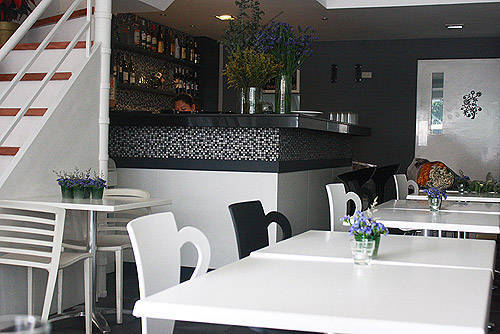 BITE Contemporary Cuisine
Glory Building, 7427 Yakal Street, San Antonio, Makati City
Tel. No. 0917-830-9516
Open daily from 10 a.m. to 10 p.m.
If you came to Bite for bite-sized food, well, you're going to get more than what you bargained for. Chef Jam Melchor says his dishes are good for two persons, but his unabashed flavors and boundless creativity go well past the serving size. The former Villa Cafe is transformed into a quaint comfort cafe featuring healthy, sustainable, and very quirky food with locally sourced ingredients. His kaldereta is served a la shepherd's pie and kuhol replaces clams in the chowder. It's that kind of daring that makes this shy space an unintentional standout.
ADVERTISEMENT - CONTINUE READING BELOW
Must-tries: Roasted Marrow Bones (P298), Kuhol Chowder (P150), Pampanga Catfish Salad (P195), Slow-cooked Kaldereta Pot Pie (P350), Crispy Tadyang Davao Macadamia Karekare (P295)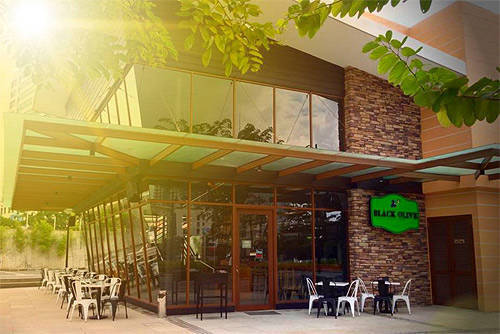 Black Olive Cerveseria
Capitol Commons, Meralco Avenue corner Shaw Boulevard, Pasig City
Tel. No. 633-2071
Open daily from 11 a.m. to 2 a.m. (1 a.m. on Sunday)
Chef Carlo Miguel knows. He just knows. Where to put up the latest hotspot. What to price a pint of Stella Artois (P50, by the way). How much balsamic vinegar is needed for black olives to sing. His latest project is Black Olive, a tapas bar that converts classic bar chow into habit-forming, Mediterranean-inspired delicacies that will keep you coming back for more. The wood-lined interiors are kept modest, but the long bar that stretches throughout the entire length of the restaurant, with its colorful display of glassware and spirits, is enough to keep you visually amused.
Must-tries: Marinated Black Olives (P130), grilled octopus with green romesco and black olive salsa (P230); and pork albondigas (P320)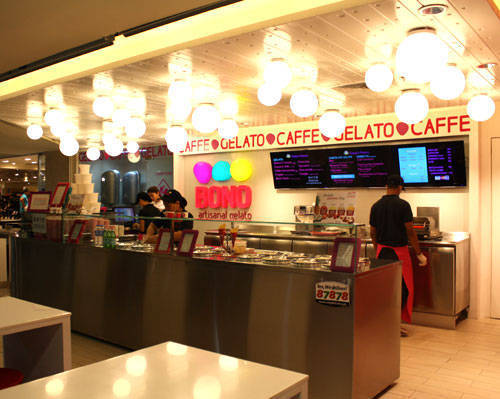 Bono Artisanal Gelato
SM Department Store, Makati City; The Podium, Mandaluyong City; SM Aura
Open from 10 a.m. to 9 p.m. (Sunday to Thursday) and 10 a.m. to 10 p.m. (Friday to Saturday)
The gelato at Bono is hidden in metal cylinders like they're some kind of a secret. They don't have those hypnotizing mounds of creamy Italian ice cream on full display. Here, technique and curiosity will draw you in. The gelato is hidden to preserve freshness as each flavor is mixed on site daily. As graduates of Carpigiani University (that's the gelato school in Italy), the owners use only topnotch materials and ingredients. Apart from managing 100% all-natural flavors, they are the only gelateria in the city to employ the Cattabriga vertical batch freezer-otherwise known as the Rolls Royce of gelato machines. Nothing is more fitting for the rock star of gelato. Read more...
Must-tries: Movie Night, Pistachio, Cereal and Milk, Lavende, Speculoos (P85/small, P130/single-scoop, P200/double)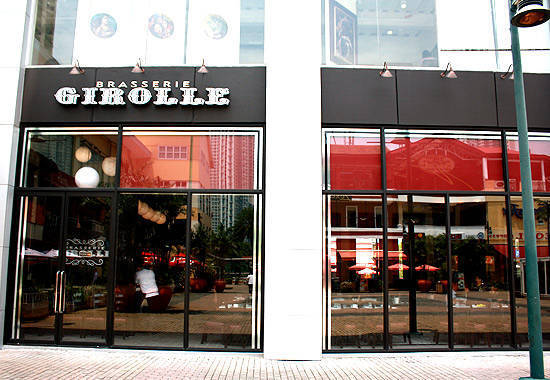 Brasserie Girolle
G/F Fort Strip, Bonifacio Global City
Tel. No. 856-6639
Open from 11 a.m. to 12 a.m. (Sunday to Thursday); 11 a.m. 2 a.m. (Friday and Saturday)
French food made accessible-that was the mission Chef Ian Padilla assigned himself when he opened Brasserie Girolle, a casual and scaled down version of his earlier venture, La Girolle. He doesn't compromise on the techniques that make this type of cuisine great, but he does make good on his promise to introduce French fare in a less intimidating way: a chic black-and-white color scheme, a relaxed vibe, minimum silverware, and serving sizes that take more than two bites. The menu features comfort food that Padilla describes as "really just normal food done extraordinarily well." Read more...
ADVERTISEMENT - CONTINUE READING BELOW
Must-tries: Boeuf Bourguignon (P650), Poitrine de Porc (P650), Chevre Chaud (P420)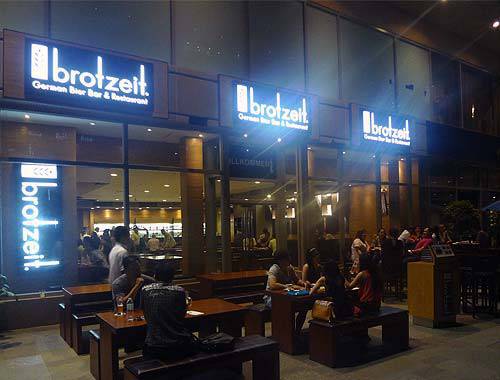 Brotzeit German Bier Bar and Restaurant
G/F Shangri-La Plaza, Mandaluyong City
Tel. No. 631-1489, 668-4325
Open daily from 11 a.m. to 11 p.m.
The highlight of every Brotzeit experience is the beer: Paulaner in different flavors and served in three volumes, 0.3L, 0.5L, and 1L. Almost every table-if not all-probably has a glass or two. Borne out of a quest for authenticity, Brotzeit is exclusively German, complete with fresh sausages, sauerkraut, and hefty servings. Most of the wursts are served on sampler platters so customers can get a comprehensive taste of this great cuisine. Read more...
Must-tries: Cheese Spätzle (P580), Wurstelplatte or Sausage Platter (P980), Brotzeitplatte or Brotzeit Platter (P2,500)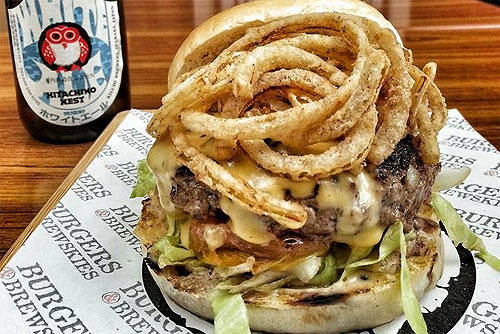 B&B Burgers and Brewskies
Forbes Town Center, Burgos Circle, Bonifacio Global City
Open from 11 a.m. to 11:30 p.m. (Sunday to Thursday) and 11 a.m. to 2 a.m. (Friday to Saturday)
It's a gutsy move to pile a burger with a fat patty, bacon, cheese sauce, and a brick of macaroni and cheese. Yes, a brick of macaroni and cheese. Sometimes, they use fries. Burgers and Brewskies nerve pays off, though. This new joint teeters on overkill, but it knows how to stop right before falling off the edge. The flavors are intense but balanced, and the textures are varied enough to keep things interesting until the last bite. Burgers and Brewskies is in the same league as Harleys and bungee-jumping; it's the kind of kick that's dangerous.
Must-try: The Nurse (P280)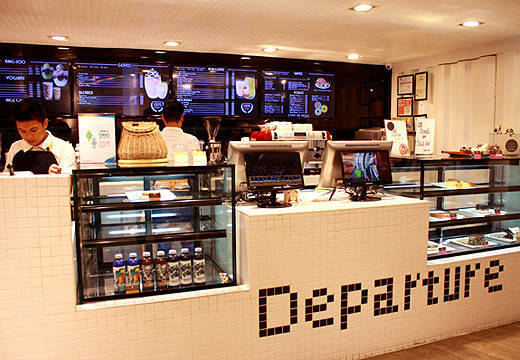 Cafe de Seoul
2/F One Archer's Place, Taft Avenue, Malate, Manila
Tel. No. 46-8038, 0917-870-2004
Open from 8 a.m. to 1 a.m. (Monday to Thursday), 9 a.m. to 12:30 a.m. (Friday to Sunday)
This student-filled cafe is proudly a homegrown concept. The owner is Korean and most of the elements, whether in food or design, is imported from Korea; there's even a wire installment that mimics the love locks in Seoul Tower. Everything, however, is tailored for every Filipino student's needs: big and small study spaces, affordable chow, WiFi, and even digital tablets installed on bar tables for both research and boredom. Cafe de Seoul is also licensed to sell Herschel merchandise. The statement piece is the ceiling-wide mirror that owners say was intended for barkada #selfies. Read more...
Must-tries: Sweet Kies (P105), Seoul Bing Soo (P210 to P260), Honey Yuja Seoul Tea (P130 to P145)
ADVERTISEMENT - CONTINUE READING BELOW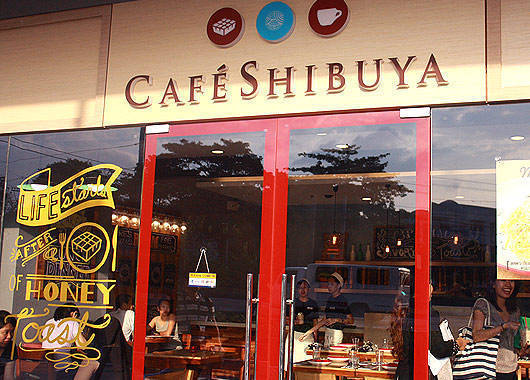 Café Shibuya
2/F UP Town Center, Katipunan, Quezon City
Tel. No. 0947-221-3836
Open daily from 10 a.m. to 10 p.m.
Who would've thought that bread could be so complex? Then again, Café Shibuya is Japanese. This newly opened dating hotspot has a bread-panning technique so clandestine, they couldn't even give us hints. Instead, customers are left to marvel at the soft chewiness of their three-inch-thick loaves which they flourish with savory and sweet toppings: deep-fried poached eggs, ice cream, mushrooms, cream. Café Shibuya's "perfect" toasts are best complemented with the drinks from their Ghirardelli menu. With its sunny hues and charming ambiance, it's not hard to imagine where Katipunan folk would want to spend their afternoons from now on. Read more...
Must-tries: Shibuya Benedict (P255), Ghirardelli Premium Dark Chocolate Latte (P145), Below Zero Chocolate Frappe (P155)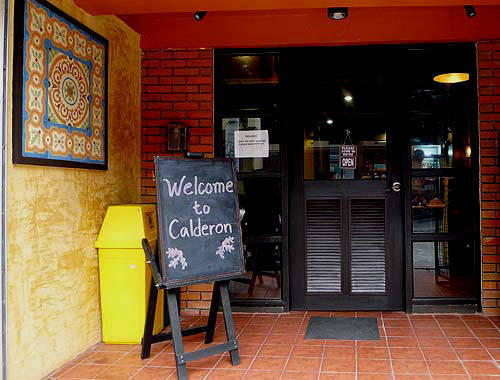 Calderon Cocina Tapas Y Bebidas
403 F. Calderon St., Little Baguio, San Juan
Tel. No. 238-22-64
Open from 11 a.m. to 11 p.m. (Tuesday to Sunday)
Calderon completes the global cuisine available at San Juan, providing a taste of Spain amid the Yugoslavian, Mexican, American, and (numerous) Chinese. It's the brainchild of three couples living in the vicinity-one of which is a tapas connoisseur. Unlike other tapas joints, it generously opens its doors in the afternoon in keeping with the Spanish tradition of eating pica-pica between work and dinner. Calderon is bright and subdued at the same time. In the afternoons, the kitchen-styled, tiled entrance is a colorful oasis in the crowded avenue of Little Baguio; in the evening, it's lights and noise and joy. Probably the after-effects of quality sangria. Read more...
Must-tries: Dynamita Fritos (P280), Bandeja de Jamon, Chorizo y Quezo (P800), Paella Negra (P500/24-inch platter)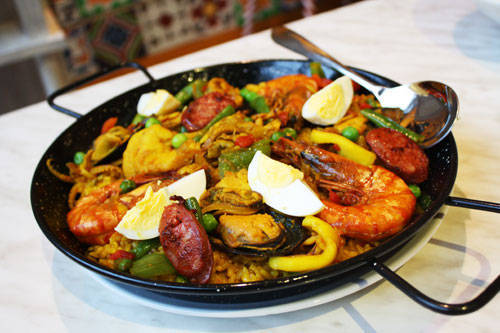 Corazon
4/F Shangri-La Plaza East Wing, Mandaluyong City
Tel. No. 0917-817-8298
Open 11 a.m. to 9 p.m. (Monday to Thursday), 10 a.m. to 10 p.m. (Saturday), 10 a.m. to 9 p.m. (Sunday)
Chef Florabel Yatco blurs the line between Filipino and Spanish food, coming up with a Filipino-Hispano restaurant which, she's careful to clarify, is not fusion. Inspired by a restaurant she saw in Madrid, the interiors, with its vaulted ceilings (yes, inside a mall), ornate chandeliers, and candy-cane-striped chairs are decidedly European, but the food is something Pinoys won't have a difficult time relating with: laing, crispy pata, suman.  Read more...
Must-tries: Ciudad Real (P395), Paella Valenciana (P595), Torres (P350), Suman Latik (P180)
ADVERTISEMENT - CONTINUE READING BELOW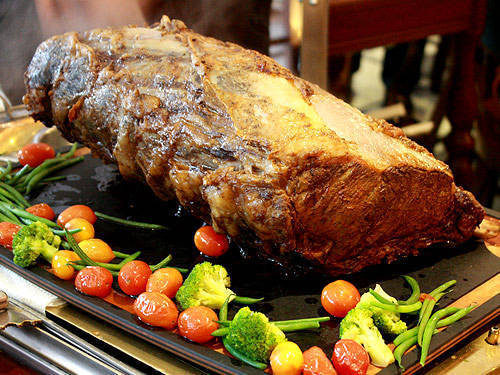 Cowrie Grill
Promenade, Missouri Street, Greenhills, San Juan
Tel. No. 527-0011
Open daily from 11 a.m. to 2p.m. and 6 p.m. to 10 p.m.
Cowrie Grill was Manila Hotel's signature steakhouse until it had to move over to make room for the expansion of their successful buffet, Cafe Ylang Ylang, in 2011. Two years later, it finally found permanent residence in renovated Promenade Mall, scaled down to casual dining, but carrying all the nostalgia of a franchise that's been around since 1977. Cowrie Grill's characteristic shell decor and Manila Hotel's wood-themed interiors are brought over to this extension. More than good food, however, Cowrie makes a fine performance out of serving the dishes. Several are prepared tableside complete with choreography. It makes waiting for your meal much more tolerable. Read more...
Must-tries: Fresh Mushroom Cappuccino (P250), Prime Rib (P1,400 to P1,800), Baked Alaska (P420)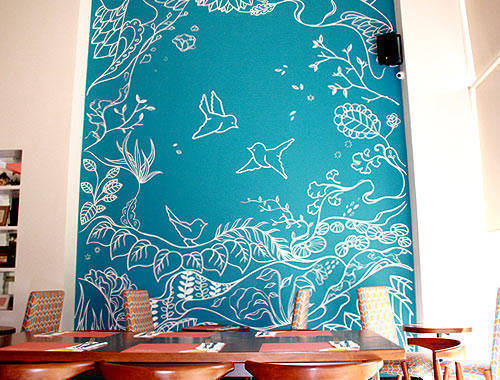 Early Bird Breakfast Club
G/F Fort Pointe 2, 28th Street, Bonifacio Global City
Tel. No. 470-8847
Open from 7 a.m. to 10 p.m. (Sunday to Thursday) and 24 hours (Friday and Saturday)
Early Bird Breakfast Club believes in equality, in terms of breakfast, that is. As one of the first restaurants to break into this year's breakfast trend, Early Bird's all-day-long breakfast service allows late-risers the chance to sample delicious longganisa, pancakes, and tapa any time of the day. With beautiful turquoise murals (courtesy of acclaimed artists Soleil Ignacio and Kris Abrigo), trendy chevron accents, and a sun-lit sorbet color palette, Early Bird makes waking up becomes better for everybody. P.S. Early Bird is also notorious for coming up with seasonal breakfast fare like their Filipino- and Christmas-inspired dishes. Read more...
Must-tries: Tenderloin Tapa (P375), Viva Longganisa (P345), Yin and Yang Champorado (P275), Nutella Hot Chocolate (P145)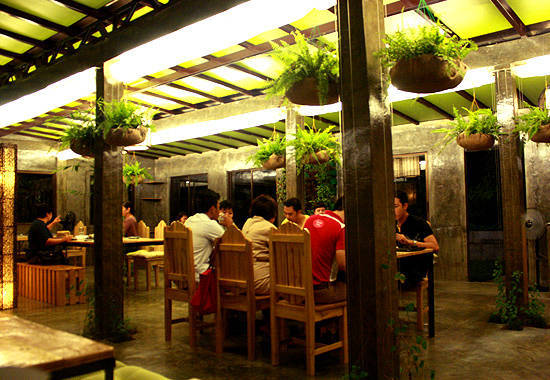 Earth Kitchen
White Plains, Katipunan Avenue, Quezon City
Tel. No. 0917-584-3278, 961-0572, 577-9138
Open from 11 a.m. to 9:30 p.m. (Tuesday to Sunday)
Earth Kitchen is a means to an end. When Got Heart founder Melissa Yeung decided to open a restaurant, her only reason was to showcase the potential of local produce. The lack of restaurant experience didn't hinder her and her two young chef friends from converting a block of concrete into a stunning greenhouse-inspired eatery where fresh, locally farmed ingredients are given a much-deserved spotlight. The extensive menu takes the customer around the country, with dishes that feature coffee from Sagada, cashews from Palawan, pili nuts from Naga, wild honey produced by Mangyans and Tagbanuas, and organic greens grown in Tarlac and Bukidnon.   Read more...
ADVERTISEMENT - CONTINUE READING BELOW
Must-tries: Pumpkin and Goat Cheese Paccheri (P310), Farm's Harvest (P320), Beef Kebab (P355), Vanilla Peanut Butter Crunch (P165)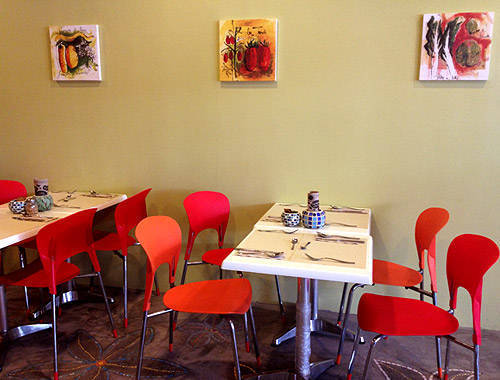 Edgy Veggy
No. 3 Brixton Street, Kapitolyo, Pasig City
Tel. No. 0917-847-4831 (delivery hotline)
Open from 9 a.m. to 9 p.m. (Monday to Saturday)
Some years ago, Denise Celdran had 20 kilograms of tofu with no one to give it to. She started making tofu steaks and selling it to her friends. But it was only in January when her venture became a full-fledged business, with an organic menu that extends well beyond bean curd. Though not strictly vegan-Celdran couldn't resist the lure of cheese-Edgy Veggy has attracted a strong meat-eating clientele who look for satisfying alternatives to heavy proteins. Read more...
Must-tries: Tofu Steak, served either Japanese, Korean, or Moroccan (P200); Mushroom Burger (P220), Mushroom Lasagna (P175)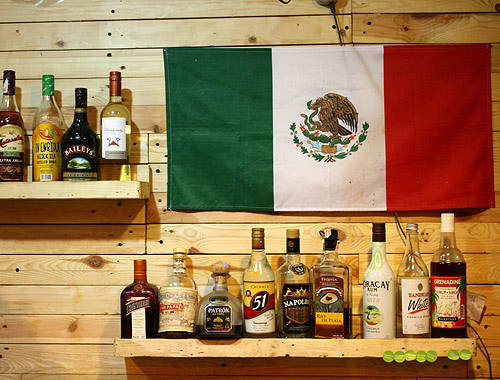 El Chupacabra
5782 Felipe corner Polaris Street, Makati City
Tel. No. 895-1919
Open from 2 p.m. to 12 a.m. (Monday to Wednesday), 2 p.m. to 2 a.m. (Thursday to Friday), 2 p.m. to 3 a.m. (Sunday)
There are no legendary goat suckers anywhere in this hole-in-the-wall. What it has, instead, is an affable manager, a Mexican named Carlos Villarreal, who proudly notes that he is what other similar joints need to be considered truly authentic. They serve bona fide Mexican tacos and burritos. But El Chupacabra knows well to tempt the palates of Filipinos with local flavors, too, finding the middle ground between the two cuisines. Pinoy favorites like lengua and sisig make several appearances on the menu. Read more...
Must-tries: Baja California Fish Tacos (P120), Lengua Tacos (P120), San Franciso-style Lean Pork Sisig Tacos (P90), Carne Asada Rice and Eggs (P180)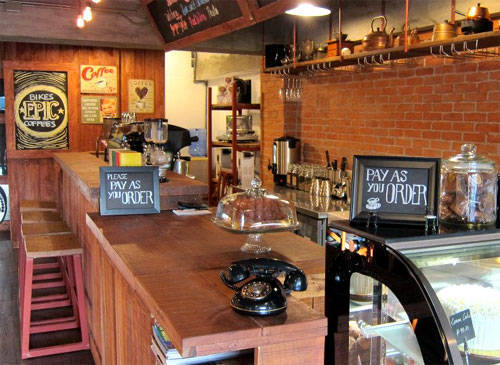 Epic Coffee Roastery
#102 East Capitol Drive, Brgy. Kapitolyo, Pasig
Tel. No. 631-0057
Open daily from 8 a.m. to 10 p.m.
The vision for Epic was simple: a coffee place where people can actually take their time to enjoy their brew, rather than rushing through to pick up a shot of caffeine with which to start the day. The café's laidback, hip interiors make that easy, from the cozy brick walls to the quirky chalkboard menu. Their coffee, made with beans sourced from places like Benguet and Bukidnon, makes it even more of a no-brainer.
Must-tries: Sea Salt Caramel Frappe (P145); Green Tea Matcha (P150); Lemon cake (P90)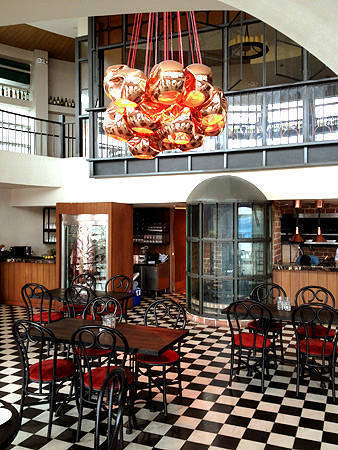 Gaucho Cocina Y Vinos Argentino
3/F Robinsons Magnolia, Doña Hemady corner Aurora Boulevard, New Manila, Quezon City
Tel. No. 654-3148
Open from 11 a.m. to 12 a.m. (Monday to Friday), 11 a.m. to 2 a.m. (Saturday to Sunday)
ADVERTISEMENT - CONTINUE READING BELOW
From the inside of Robinsons Magnolia, you can find Gaucho by sniffing out the smell of barbecue. This exotic Argentinian loft offers guests a sensorial experience complete with teasing scents, mouthwatering presentations, and spot-on flavors. The decor is both upscale and rustic, with characteristically South American flair like deer heads, a rich crimson palette, wrought iron fixtures, and checkered floors. From the second floor, customers are treated to a gorgeous view of the mall's manicured park. The main focal point is a glass-encased fire pit that holds the day's fresh roasts. Read more...
Must-tries: Empanadas (P180/three), Yuca Chorreada (P240), Piminetos Rellenos (P280), Tira de Asado (P390)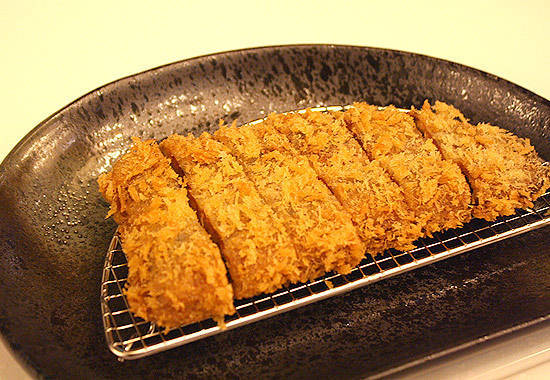 Ginza Bairin
G/F Glorietta 2, Palm Drive, Ayala Center, Makati City
Tel. No. 553-7350
UP Town Center, Katipunan Avenue, Quezon City
Tel. No. 0917-871-0041
Open from 10 a.m. to 11 p.m. (Monday to Thursday); 10 a.m. to 12 a.m. (Friday to Saturday); 10 a.m. to 11 p.m. (Sunday)
Deep-frying pork since 1927 in Tokyo's Ginza district, Ginza Bairin's claim to fame is their sweet brown tonkatsu sauce that's now become a standard for most katsu restaurants. Their next claim to fame is variety. Soon after perfecting their pork katsu, the local franchise has extended their lineup in a matter of months to include sandwiches, seafood, curry, and vegetables, all featuring that fresh panko crust. Their expertise goes well past breaded and deep-fried, too. Read more...
Must-tries: Katsu Sando (P215), Rosu Katsudon (P345), Premium Seafood Set (P575), Menchi Katsu with Cheese (P375)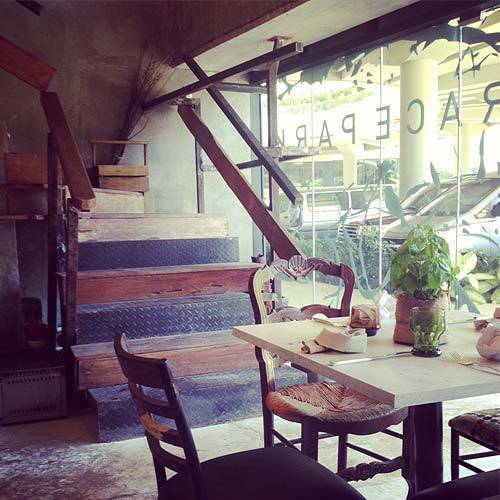 Grace Park
G/F One Rockwell Building, Rockwell Drive, Makati City
Tel. No. 0917-513-8945
Open daily from 11 a.m. to 3 p.m. and 6 a.m. to 11 p.m.
Margarita Fores of Cibo fame doesn't branch out from Italian cuisine in her latest offering. But she does try something different: farm to fork, putting together her tested culinary magic with the promise of newly harvested and organic ingredients. The theme is reflected in the interiors: relaxed and rustic, but still elegant-classic Gaita Fores-with mismatched furniture and plates and linen napkins, but no placemats. Grace Park plays with the fresh ingredients, squeezing out their every flavor, and using them both to flavor and flourish the recipes. Nothing is ever wasted in this delicious space, especially not Ms. Fores' abilities.  Read more...
Must-tries: Baked Crackling Two Ways (P200), Three Cheese Meatballs (P495), Muscovado Beef Belly (P510)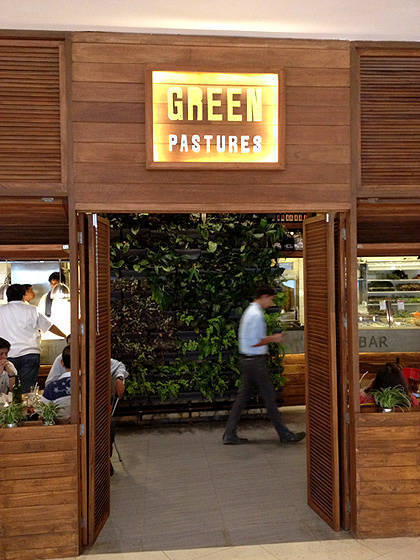 Green Pastures
4/F Shangri-la Plaza East Wing, Mandaluyong City
Tel. No. 654-3219
Open daily from 11 a.m. to 10 p.m.
ADVERTISEMENT - CONTINUE READING BELOW
This is the place where you'll meet characters like Mary Kate, Mary Ann, Mary Mee, and Bob Bhoy. But though you might have a hard time keeping your face straight as you beckon for the servers, you'll find there's nothing funny with Chef Robby Goco's flavor-rich, strictly local venture. Green Pastures follows in the success of his other restaurants, Cyma and Charlie's Grind and Grill. It took six long years, but this is an example of the rewards of patience. His ingredients are sourced from all over the country-pako from Taal, honey from Batangas, beef from Tagaytay-and molded to a cuisine he defines as "straightforward, thoughtfully composed, locally sourced, organically focused and globally artistic." Read more...
Must-tries: Flounder Fish and Chips (P325), Farmhouse Salad (P550), Cacio e Pepe (P355), Braised Oxtail (P525)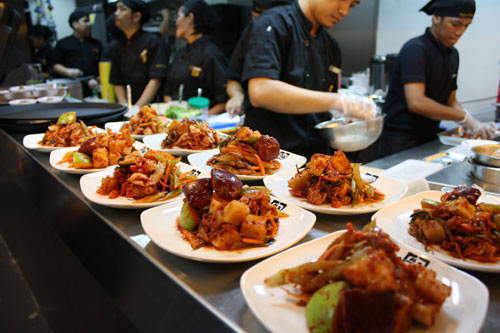 Gyu-Kaku
W Global Center, 9th Street corner 30th Avenue, Bonifacio Global City
Tel. No. 0918-917-2611
Open daily from 11 a.m. to 11 p.m.
Gyu-Kaku is a household name in Japan, with over 800 branches. Unfortunately in the Philippines, its location has left it somewhat eclipsed, thanks (or no thanks) to the much bigger International House of Pancakes next door. Gyu-Kaku happens to you: the moment you enter, you're greeted with loud cheers (in Japanese) from the servers and they'll constantly hover by your side checking your grill and giving a lesson to creating the perfect barbecue: (1) grill at the edges, avoid the extremely hot center; (2) never flip your food more than thrice; (3) don't press on the meat as it grills. IHOP may be the restaurant with the long queues, but only time can tell when those lines relocate next door. Read more...
Must-tries: Assorted Mushrooms (P225), Assorted Bacon and Sausage (P245), Chicken Thigh Fillet Basil (P125), Beef Karubi (P425)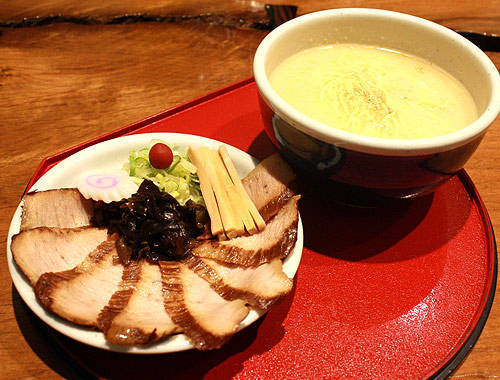 Hokkaido Ramen Santouka
G/F Glorietta 2, Makati City
Tel. No. 728-1381
Open daily from 11 a.m. to 11 p.m.
When the Vice President of the Philippines and Anne Curtis (not at the same time) have to wait for a seat, you know something special has to be brewing inside. At Santouka, the tonkotsu is lightly simmered until the layers of pork, vegetables, kelp, and other ingredients magically meld into one wonderful broth. The charsiu (pork back ribs)? Soft, melt-in-your-mouth, with impeccable proportions of fat and protein. Imported from Japan, the noodles are springy and firm. We can talk about Ramen Santouka's noodles all day, then we'd have to spend another day for their mochi cream. Read more...
ADVERTISEMENT - CONTINUE READING BELOW
Must-tries: Shio Ramen (P280, P320, P380), Kara Miso Ramen (P300, P340, P400), Mochi (P75 to P100)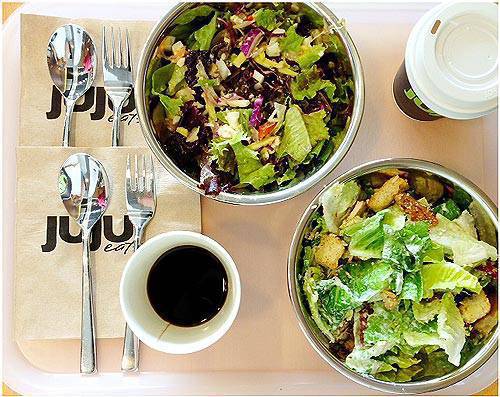 JUJU Eats
2297 Chino Roces Avenue Extension, Makati City
Tel. No. 551-3968, 87-878 (hotline)
Salads by your design-that's how they do it at Juju Eats. Put together by the same people behind the popular Juju Cleanse, the owners understand the ordeal of dieting and converting to a healthy lifestyle. They make the process easier by crafting delicious salads that range from light (116 calories) to heavy (625 calories). Everything can be customized to your preference and calorie suggestions are helpfully posted to aid customers in making up their minds. Read more...
Must-tries: Inasal Salad (P185), Roasted Pumpkin Salad (P320)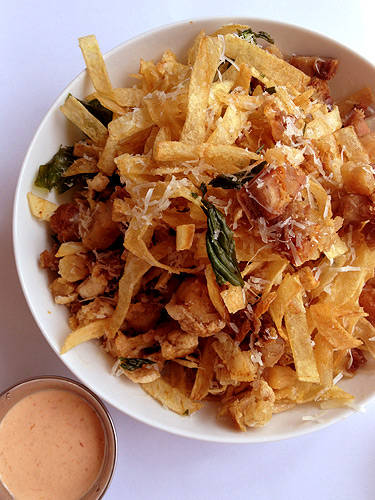 Kettle
5/F Shangri-La Plaza East Wing, Mandaluyong City
Tel. No. 654-7077
Open daily from 11:30 a.m. to 9:30 p.m.
Their fries, sliced into thin strips and then tossed with basil, tarragon, and pork belly, are now legendary (or should be), but there are so many more dishes to enjoy at Kettle that it would require more than one visit to fully appreciate-or so we tell ourselves. Kettle serves comfort food, yes, but to state it that simply would be an enormous understatement. One need only try their take on the humble fried chicken to agree. Read more...
Must-tries: Pork and Potato Strips (P339); Buttermilk Fried Chicken (P519); Half Pounder Angus Burger (P419)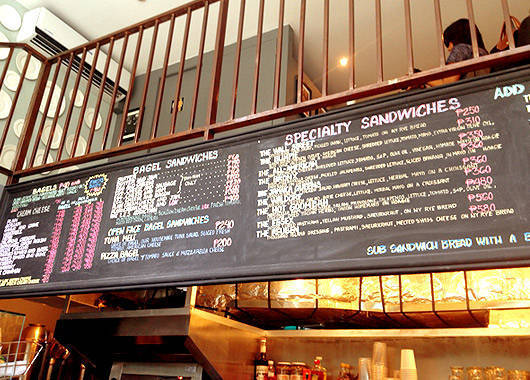 L.E.S. Bagels
Upper McKinley Road, Tuscany, McKinley Hill
Tel. No. 804-0423
Open from 7 a.m. to 10 p.m. (Sunday to Tuesday), 7 a.m. to 11 p.m. (Wednesday to Saturday)
There is one dish that defines what you will find at this New York-styled space: the L.E.S. Addiction, a burger-esque pumpernickel bagel brimming with scallion cream cheese, lox, sliced fresh tomato, red onion, and capers. It's salty, tangy, savory in one big powerful bite-though it takes several to finish this off. L.E.S. Bagels, otherwise known as Lower East Side Bagels, is by the same people behind pizzeria, Nolita. They have that same convenient, fast, and no-nonsense approach to delivering their meals, almost like they're still in the hustle and bustle of the Big Apple. The speedy service in no way compromises quality; everything here is, in a word, scrumptious. Read more...
Must-tries: L.E.S. Bagels (P400), Homemade Oreos (P40), Chunky Maple Oatmeal Cookie (P160), Rugelach (P30)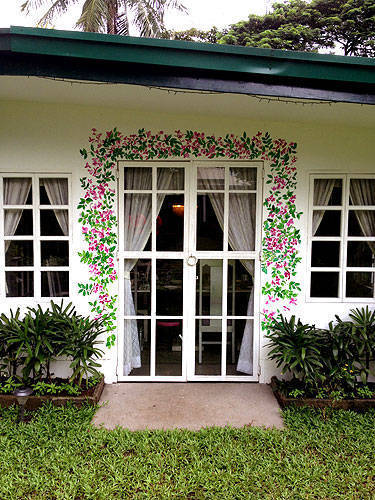 Maria Luisa's Garden Room
Recoletos Street corner Ayala Avenue, Makati City
Tel. No. 552-7051, 552-7045
Open daily from 11 a.m. to 9 p.m.
ADVERTISEMENT - CONTINUE READING BELOW
This gorgeous garden, cleverly hidden by the urban landscape, is definitely a stand-out. It is an underground restaurant that foodies have quietly kept under wraps-just because it's so good, you want to keep the goodness all to yourself. The flowery theme and dainty vibe says "tea party," but the menu does not. Options are flavor-rich and palate-satisfying, even the sandwiches. Read more...
Must-tries: Cattleman's Favorite (P390), Moules Baltazar (P680)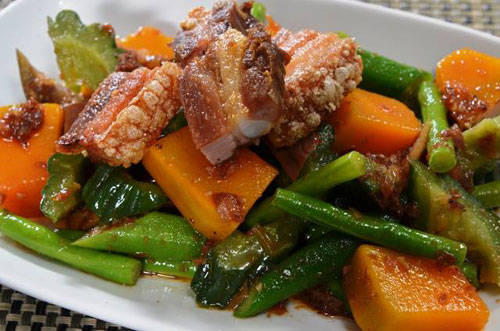 Ninak
Unit 101 Seven East Capitol Bldg. East Capitol Drive cor. Sta.Rosa St. Kapitolyo, Pasig
Tel. No. 655-6902
Open daily from 11:30 a.m. to 2 p.m. and 6 p.m. to 10 p.m.
While named after a Filipino staple (kanin, spelled backwards), Ninak offers other Asian cuisines in its menu, so that dishes from Thailand, Singapore, Indonesia, and Vietnam share the spotlight with local favorites like beef sinigang and chicken barbecue. The restaurant is one of the newest in Manila's most recent neighborhood foodie hub, Kapitolyo, and for perhaps that reason, makes an excellent venue for family dinners (though any excuse to go would always suffice).
Must-tries: Crispy Beef Belly (P320); Red Pork Curry (P255); Chicken BBQ with Ninak Sauce (P235)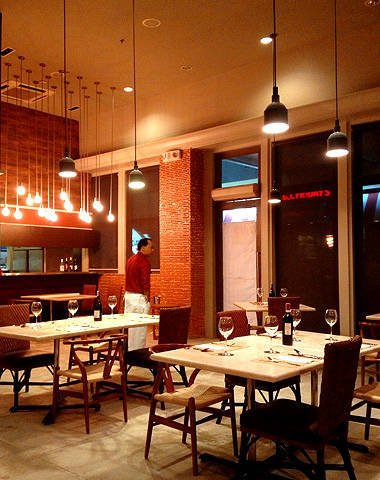 Olive Tree Kitchen and Bar
B4, Bonifacio High Street, 9th Avenue, Bonifacio Global City
Tel. No. 823-0366
Open from 11 a.m. to 11 p.m. (Sunday to Wednesday) and 11 a.m. onwards (Thursday to Saturday)
At this point in his career, Chef Rob Pengson knows what he cooks best and customers know what to expect: playful flavors and cutting edge combinations. For Olive Tree, he and head chef Jonvic Mangibin match creative drinks with the mostly antipasti menu, making sure that the pairing brings out the best flavors in each other. Think of it as an Italian version of a tapas bar or, as the owners describe it, a freestyle antipasti bar-with pizza. Read more...
Must-tries: Smoked Pumpkin and Maple Bacon Bruschetta (P225), Chicken Liver Bruschetta (P225), Chicken Diavolo (P400)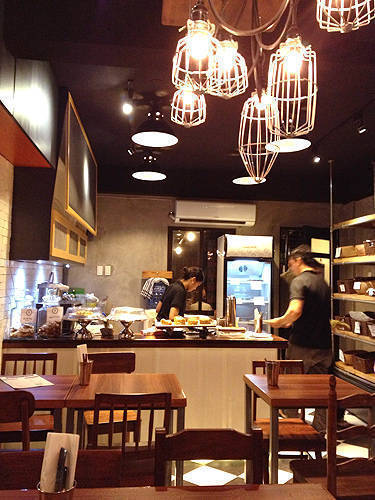 Pi Breakfast and Pies
39 Malingap Street, Teachers Village, Quezon City
Open daily from 7 a.m. to 10 p.m.
From Pino Restobar and Pipino Vegetarian, Chef Ed Bugia had the name, Pi (π), first and worked his way from there. As the dominant breakfast place in Teacher's Village, Chef Bugia adopts a little creative license when preparing his food. Silog classics are playfully amped up with Kitayama Wagyu and six-minute boiled eggs, while a whisper of sriracha adds heat to traditional hollandaise for the Eggs Benedict. Homemade deli meats like sausages and corned beef make for an even more charming breakfast. Completing the picture of a dessert place and bakery, Pi also adapts essentials from New York bakery Momofuku Milk Bar. Read more...
ADVERTISEMENT - CONTINUE READING BELOW
Must-tries: Beef Sirloin Tapa (P225), Eggs Benny (P275), Crack Pie and Candy Bar Pie (P155/slice for each)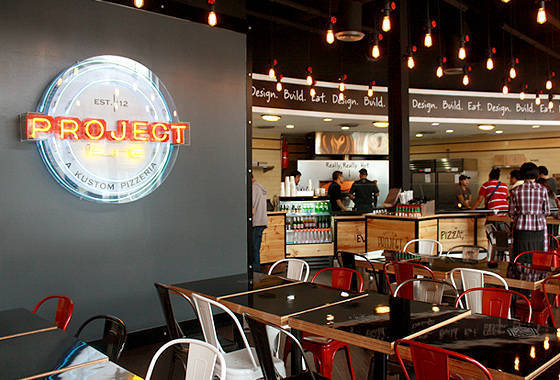 Project Pie
515 Shaw, Shaw Boulevard, Mandaluyong City
Tel. No. 650-0925
Open daily from 10 a.m. to 10 p.m.
Twenty-nine toppings and the freedom to combine them any way you want. With cheese? Gruyere or Gorgonzola or both? Tomato-based or with white cream? How about half of either? Project Pie is full of questions, but fortunately, there are no wrong answers and everything costs P285 regardless. Just in case you're not in the mood to make decisions as harrowing as pizza toppings, Project Pie has seven signature flavors for your convenience. Read more...
Must-tries: No. 6 (P285), No. 2 (P285), Classic Mozzarella (P245), Salad Pizza (P245), Peanut-butter Nutella (P145)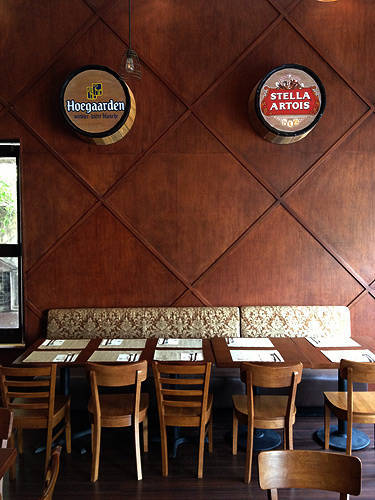 Publiko
G/F Eastwood Citywalk 1, Eastwood City Cyberpark, Bagumbayan, Quezon City
Tel. No. 421-3180, 0922-817-4301
Open from 11 a.m. to 2 a.m. (Sunday to Thursday) and 11 a.m. to 4 a.m. (Friday and Saturday)
The only gastropub in Eastwood city is a checklist to having a good time: stunning food displays, an al fresco deck, late-night DJs, bacon, beer. The bar chow is hefty in a way that's comforting. And it's a proven fact that even the most determined of dieters have fallen to the temptation of the meatloaf and chili cheese fries. Wash things down with beer options like Paulaner, Stella Artois, and Beck's. Read more...
Must-tries: Chili Cheese Fries (P265), Beef Pot Roast (P295), BBQ Ribs (P345)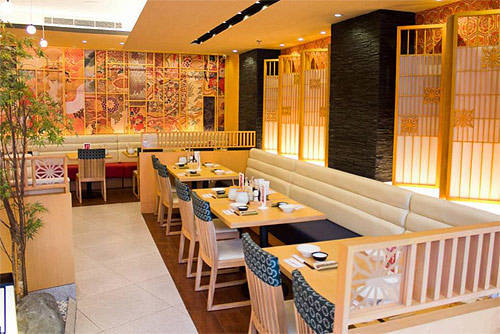 Saboten
G/F Serendra, Bonifacio Global City
Tel. No. 625-2000 or 2888
Open daily from 11 a.m. to 11 p.m.
Saboten first opened in Shinjuku some 40 years ago. Since then, it has become the largest tonkatsu chain in Japan. Here, tonkatsu is more than a deep-fried slab of breaded meat. It's a careful expression of tenderly butchered, precisely seasoned, specially battered pork. Everything follows the strictest of standards, from the method of shredding cabbage to the way the upholstery hangs on the chairs and still to the shape of the chopsticks. Even the type of pig (and what it eats) has to seek approval from Saboten's head office. Yes, this is a place that puts quality and consistency to the fore, and you're assured of only getting the best from SPOT.ph's No. 1 Tonkatsu Joint. Read more...
Must-tries: Original Tenderloin Set (P375), Matcha Lychee Almond Cake (P210), Strawberry Shortcake (P195)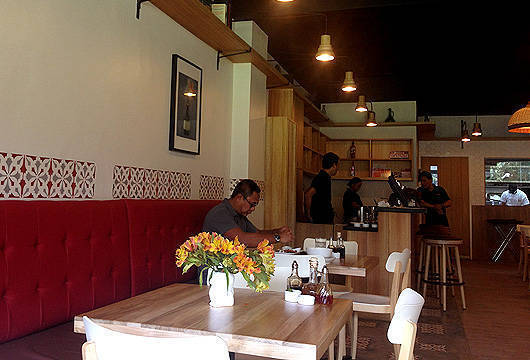 Sarsa Kitchen and Bar
Unit 1-7, Forum South Global, Bonifacio Global City
Tel. No. 0927-706-0773
Open daily from 11 a.m. to 11 p.m.
ADVERTISEMENT - CONTINUE READING BELOW
Sarsa proves that some things don't have to be complicated to be great. The interiors are straightforward with random matryoshka dolls and surfboards here and there. This humble restaurant revels in its simplicity, choosing, instead, to focus its energy on Negrense staples. A mark of every good Filipino restaurant, the dishes that come out will instantly remind customers of dishes that leave their own kitchens-only everything's sure to be delicious. Read more...
Must-tries: Panit (P170), Lechon Kawali (P250), Roasted Kalabasa (P145), Special Batchoy (P240)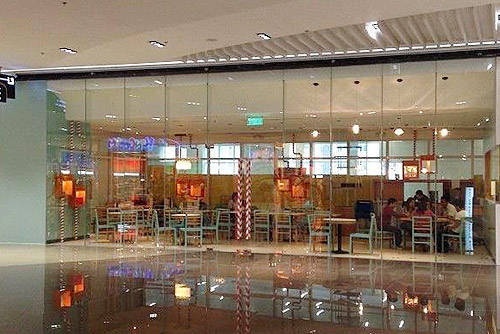 Shine Bakery and Café
3/F SM Aura, Bonifacio Global City
Tel. No. 553-6566
Open daily from 10 a.m. to 10 p.m.
Pastry chef Sunshine Pengson has proven her mettle when it comes to creating perfect eclairs, but she has more in her arsenal than logs of cream. After shutting down Gourmandise Patisserie (sigh) last August, fans of her work waited patiently for the opening of Shine Bakery and Cafe for nearly three months. The sunny cafe, presented with the same artistry as its predecessor, features everything in Gourmandise, but with savory options as well.
Must-tries: Eclairs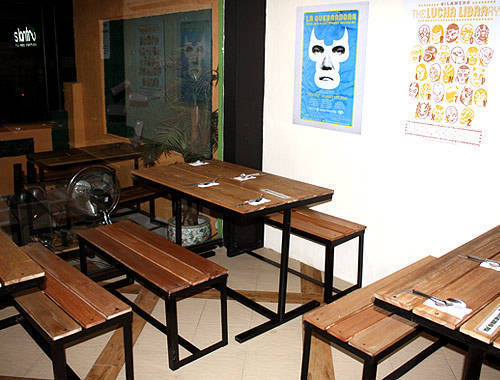 Silantro
75 East Capitol Drive, Kapitolyo, Pasig City
Tel. No. 0917-508-4748
Open daily from 11 a.m. to 12 a.m.
Silantro is cheap, a beautiful, affordable kind of cheap that belies the generosity of their servings. Owners Chot Sanchez and Paolo De Venecia started Silantro in Dagupan. It was there where they mastered the union of Fil-Mex, not just in flavor-like the bean-less burritos-but in spirit as well. The cafeteria-style joint is vibrant, casual, rugged but homey at the same time. Luchador posters and rough-hewn tables are spread out around the modest space to create a hospitable setting. Read more...
Must-tries: Beef Nachos (P160), Calliente Wings (P170), Silantro Burrito (P160), Mojito (P110)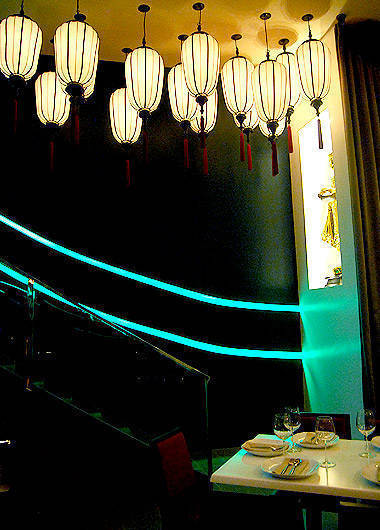 Silk Road
Net Quad Corporate Center, Shop H, 4th Avenue corner 31st Street, Bonifacio Global City
Tel. No. 0923-421-8294
Open daily from 11 a.m. to 3 p.m. and 6 p.m. to 1 a.m.
First there was Thai at Silk, then Simply Thai, Thaipan, and Thai Bistro. Thai cuisine maven Cecille Chang Ysmael doesn't exhaust the possibilities of this Southeast-Asian fare, coming up with new ideas every time and bringing to the Philipines the latest in Thai dining. The newly opened Silk Road is a neutral-toned class act at lunch and a dynamic sophisticated setup in the evenings. Post-pad thai nightcaps are encouraged at the long bar. Read more...
Must-tries: Thai Ravioli (P330), Langsuan Salad (P340), Siamese Pork Ribs (P310)
ADVERTISEMENT - CONTINUE READING BELOW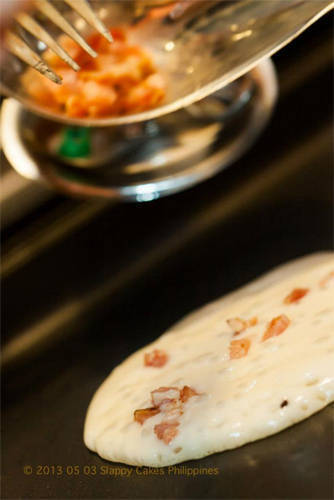 Slappy Cakes
Eastwood Mall Open Park, Quezon City
Tel. No. 909-3501
Open daily 7 a.m. to 12 a.m.
2/F SM The Block, North EDSA Quezon City
Tel. No. 332-4680
Open from 10 a.m. to 9 p.m. (Sunday to Thursday) and 10 a.m. to 10 p.m. (Friday to Saturday)
G/F SM Aura Premier, McKinley Parkway, McKinley Hill
Tel. No. 955-2205
Open daily from 10 a.m. to 10 p.m.
Leading the pack of make-your-own restaurants is a franchise that requires their customers to cook their own pancakes. With the batter in tube bottles and non-stick griddles on the tables, Slappy Cakes provides customers a little excitement when preparing their meal. Even more fun? Cocktails with breakfast. Read more...
Must-tries: Buttermilk Bottle (P225), Peanut Butter Bottle (P260)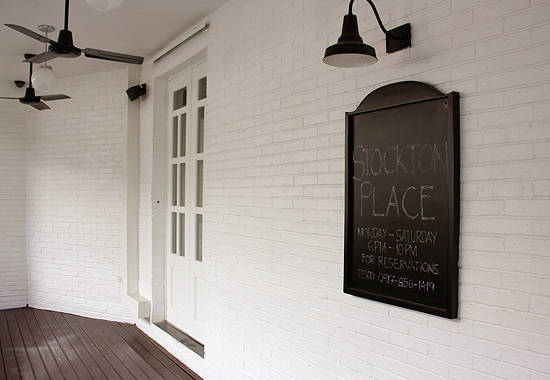 Stockton Place
227 Salcedo corner Gamboa Street, Makati City
Tel. No. (0917) 856-1419 (reservations are encouraged)
Open from 6 p.m. to 10 p.m. (Monday to Saturday)
Since they opened in July, Stockton Place has become a favorite proposal and date spot. It's a tiny white fixture hidden in Salcedo Village with only a small (and usually faded) chalkboard sign announcing its existence. It's a lot better inside. Still conservative, but with intimate elements like black and white floors and a sunroof that unfortunately seems wasted as Stockton serves only dinner. Chef Celine De Los Angeles-Escaler is a little like her restaurant: pretty, shy, but laden with potential. Her menu is comprehensive but minimal, though she says she tries to change things up every now and then. Her aim when it comes to cooking is to make thoughtful dishes. "Nothing revolutionary," she adds with a smile. Her black and blue steaks, however, are perfection. Read more...
Must-tries: Sweet Potato Tortellini (P350), Steaks (P450/100 grams), Seared Scallops (P750)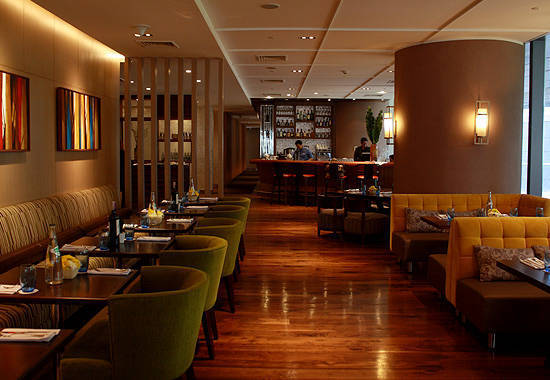 Terraz Meetings and Bistro
3/F Zuellig Building, Paseo de Roxas, Makati City
Tel. No. 625-4831, 625-4832
Open daily from 11 a.m. to 11 p.m.
Terraz's interiors were designed to impress. It works around the eco-friendly standards of the Zuellig Building by adding modern paintings by Soler Santos, elaborately patterned upholstery, and lush carpeting. Terraz caters to the power-playing sort and nothing short of genteel would suffice. The same goes for the food. Chef Arnold Gozon plays with his recipes, adding beets to color pasta and making a noodle-like pyramid from his potatoes. His menu covers everything from heavy steaks and quarter-chicken roasts to dainty salads-dishes applicable for power-suited gents cracking a deal to pillbox-hat-wearing women talking about the next charity auction. Read more...
ADVERTISEMENT - CONTINUE READING BELOW
Must-tries: Crispy Asian Spring Roll (P180), House-made Pappardelle (P225), Steak and Frites (P1,250)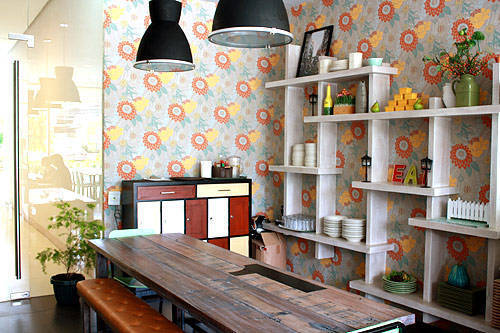 The Clubhouse
UG/F Robinsons Magnolia, Doña Hemady corner Aurora Boulevard, New Manila, Quezon City
Tel. No. 442-5571
Open from 10 a.m. to 10 p.m. (Monday to Thursday), 10 a.m. to 11 p.m. (Friday to Sunday)
The aim of a 10-page menu is to cover every craving the customer could possibly possess. Lunches at The Clubhouse are always a pretty affair, from the cleverly presented rice bowls to the stylish mishmash in architecture. Read more...
Must-tries: Vigan Longganisa Hash (P225), Tuyo Rice Bowl (P185), Velvety Tomato Soup (P115)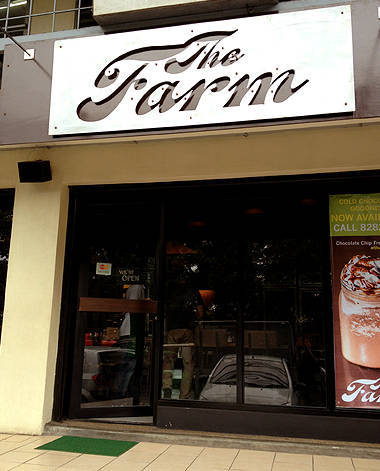 The Farm Organics
G/F One Legacy Place, Don Jesus Boulevard, Alabang Hills, Muntinlupa City
Tel. No. 403-9130
Open from 11:30 a.m. to 9 p.m. (Monday to Friday); 10:30 a.m. to 9 p.m. (Saturday and Sunday)
Co-owned by celebrity couple Oyo and Kristine Sotto, this minimalist steakhouse is quietly sandwiched between more modest establishments, but their picture-perfect steaks have been making headlines in social media. The Farm Organics uses only free-range, grass-fed cattle, and assures customers that their proteins are hormone- and antibiotic-free. If you think this entails a less decadent meal, you're, well, wrong. At The Farm, the cuts are terrifically marbled, with a crusty sear that melts down the fat to become even more delectable. An extra side of crisped up fat is always added on the side as an extra thrill. Our mouths are watering just thinking about it. Read more...
Must-tries: Filet Mignon (P600), Rib-eye (P760 to P895), Kesong Puti Burger (P280)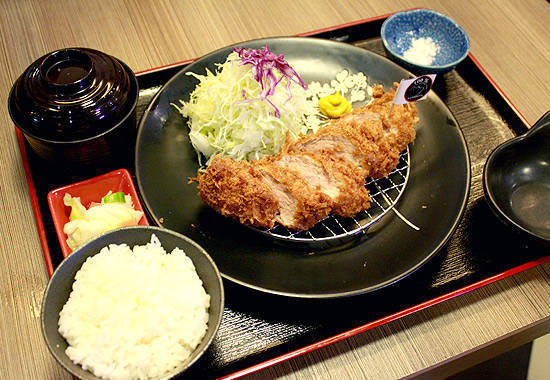 Tonkatsu by Terazawa
Greenbelt 2, Makati City
Open daily from 11 a.m. to 12 a.m. (Sunday to Thursday) and 11 a.m. to 1 a.m. (Friday and Saturday)
Tonkatsu by Terazawa finds its place in Manila's katsu scene with its tender, melt-in-your-mouth pork and a lesson in using sesame seeds by Chef Akinori Terazawa. According to him, sprinkling black and white sesame seeds directly on the pork before dipping it in sweet brown tonkatsu sauce allows the individual flavors to stand out more. His carefully marbled Berkshire tenderloin is aged under a towel for three days to help maintain its juices and natural flavors. Nama panko ties everything together with an unobstructive golden-brown crisp that melts away to introduce the succulent pork. This katsu will have you dreaming about it in the days to come. Read more...
Must-tries: Tonkatsu (P575), Deep-fried Oysters (P395)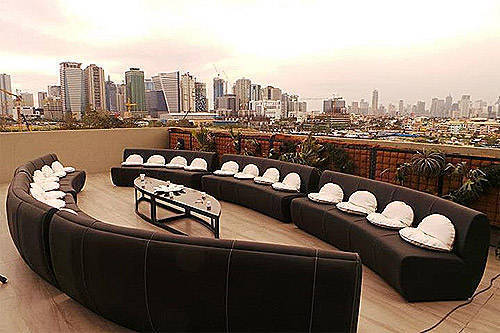 VASK Modern Tapas and Gastronomic Cuisine
ADVERTISEMENT - CONTINUE READING BELOW
5/F Clipp Center, 11th Avenue corner 39th Street, Bonifacio Global City
Tel. No. 0920-974-4742; 0917-806-5292; 217-6563
Open daily from 11 a.m. to 2 a.m.
This much-hyped restaurant sings to the tune of Basque-inspired molecular gastronomy. Spanish chef Luis Gonzalez offers diners a luxuriant gustatory adventure in small, perfectly timed bites. His creative and thoughful approach to cuisine creates swoops of flavor and texture that perplex, and intrigue, the palate. Gastro-curious diners would welcome the sophisticated processes that went behind each small portion as well as the synchronized service impeccably performed by the staff.
Vask has three sections: the main dining room, the intimate Gallery (for degustacion) and a picturesque Deck. Read more...
Must-tries: Pulpo a la Gallega (P475),Huevos Hongos y Cebolla (P390), Atun con Tomate (P495)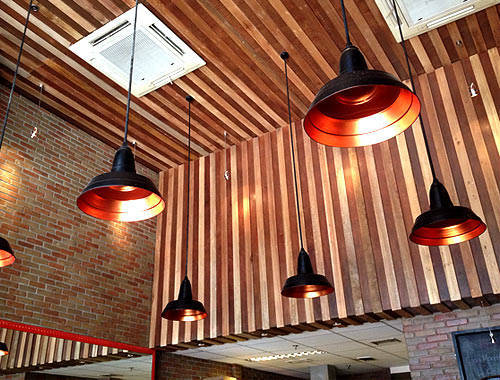 Woodfire Bistro
G/F Joya Lofts & Towers, Rockwell, Makati City
Tel. No. 511-7484
Open daily from 11 a.m. to 11 p.m.
It has to be special for someone to walk out of the air-conditioned comforts of Power Plant Mall and walk a few yards under humidity to this restaurant. Woodfire Bistro is quiet and unassuming, with a deliciously spicy smoky scent that smells like burning hickory. Handmade is its qualifier: the pizza dough is soft but chewy and resilient against the heavy toppings; the pasta fresh, firm, al dente, a perfect canvas for the sauces. Read more...
Must-tries: Black Tagliatelle (P375), Con Pomodoro (P175), Tiramisu (P225)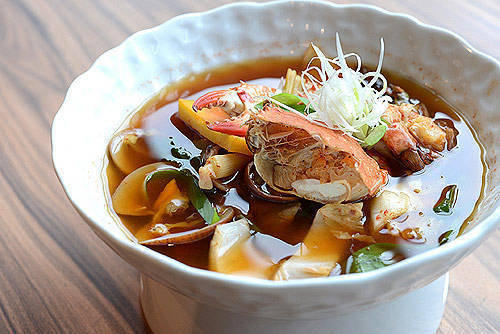 Woo Galbi
5/F Shangri-La Plaza East Wing, Mandaluyong City
Tel. No. 6550558
Open daily from 11 a.m. to 9 p.m.
It looks nothing like the typical Korean restaurant, the modern interiors adding to what draws you in. The food, though, is not at all trendy, leaning instead towards traditional versions of the staples that represent the cuisine: japchae, bulgogi, kimchi. It's a place that will allow you to enjoy well-known favorites in a bright, inviting setting. Read more...
Must-tries: Grilled Beef Belly (P405); Woo Galbi (P605); Hot Stone Bibimbap (P420)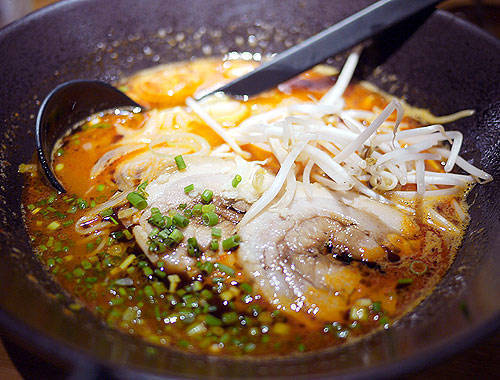 Wrong Ramen
Forbes Town Center, Forbestown Road, Bonifacio Global City
Tel. No. 823-8249
Open daily from 11 a.m. to 12 a.m.
It's so wrong that it's right. The self-deprecating enterprise breaks the limits of what you ought to have with a bowl of noodles, using unusual ingredients like Spam and bacon instead of bamboo shoots and charsiu. This hipster gem is also the first to recreate Keizo Shimamoto's Ramen Burger in the Philippines, which they proudly described as a "disgusting and overhyped piece of shit." While the effects of Wrong Ramen's constant pushing are polarizing, we can't fault their ingenuity. Read more...
ADVERTISEMENT - CONTINUE READING BELOW
Must-tries: F.U. Ramen (P425), Sea Men Ramen (P345)
Load More Stories