10 Good Food Gifts to Give for Christmas
Whether it's for Kris Kringle or a potluck offering, food gifts are foolproof.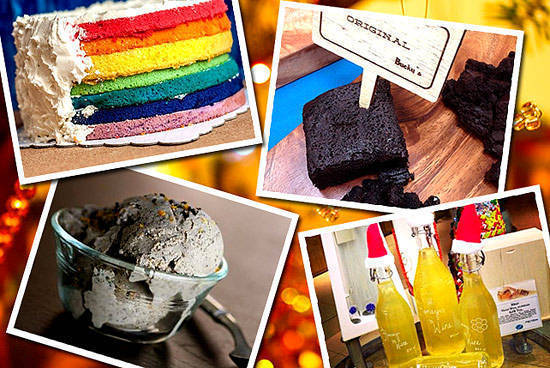 (SPOT.ph) Year after year, finding the right gift has become a challenge. Time is ticking, Christmas is only a few weeks from now, and nobody wants to show up empty-handed. Lucky for you, we've rounded up awesome food finds from stores and homebakers alike that are so good, sharing them with your loved ones is a gift in itself.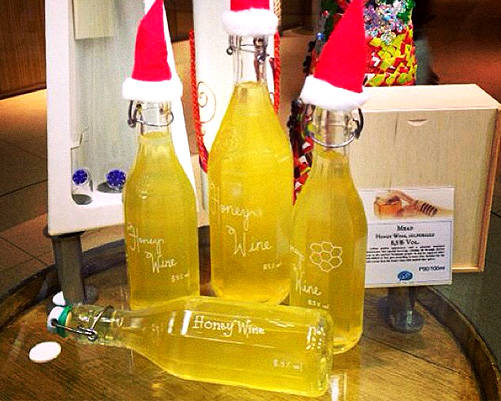 1. Vom Fass Philippines
Translated as "From the Cask," Vom Fass offers a unique array of artisanal oils, vinegars, spirits, liqueurs, single-malt whiskeys, as well as other non-alcoholic specialties from all over the world. You can mix and match from their selection to create a personalized packaged hamper-not that the beautifully designed bottles can't be given individually.
What to give: Ho-ho-honey, Absinthes, and their wide selection of oils for salads (P150 to P1,000, depending on choices).
Vom Fass is at LG/F, Shangri-La Plaza East Wing, Mandaluyong City; call 470-5541 or e-mail vomfass.ph@gmail.com. Visit their Facebook page for more details.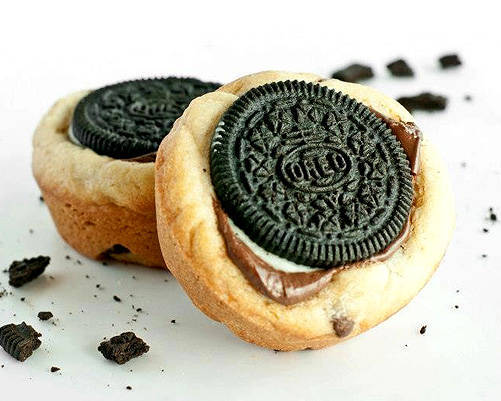 2. Kalookies
"Nakakalookie siya sa sarap!" is how most would describe Kalookies. These addicting cookie cups topped with various commercial candies like Hershey's, KitKat, Reese's, among other things is what makes the treats worth trying. These are baked upon order and are carefully packed in small milk cartons.
What to give: At P350 a dozen, we recomment the Kalassic (Chocolate Chip & Nutella) or B&W (Nutella, white chocolate, and semi-sweet chocolate)
Call 0998-627-0288 or e-mail kalookies@gmail.com. Visit their website for more details.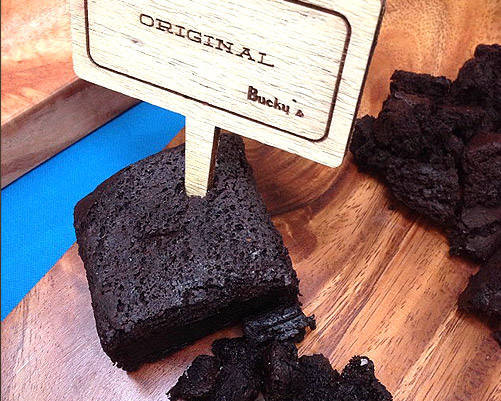 3. Bucky's
Looks can be deceiving. At first glance, one would think it's a brownie but it isn't. Bucky's Buckies is somewhere between a flourless chocolate cake and a traditional fudge brownie: dense, decadent, and deliciously sinful. These come in interesting flavors like chocolate and salt, chocolate and spices, or chocolate and cream in slabs that are carefully packed and wrapped for Christmas.
ADVERTISEMENT - CONTINUE READING BELOW
What to give: Original Buckies or Buckies n' Cream (P300 to P400/box)
Call 0917-844-5104 or e-mail miguel@buckysnotabrownie.com. Visit their website for more details.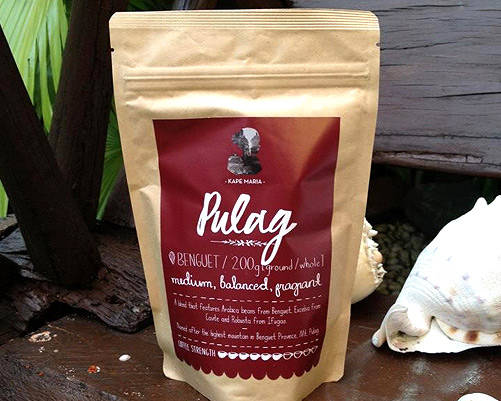 4. Kape Maria Coffee
Discover the Philippines through cups of joe. Kape Maria sells single-origin beans as well as coffee blends that reflect the personality and flavors from the regions in the Philippines. Their coffees have a rich aroma and the quality is excellent. Kape Maria Coffee sources its beans from all over the Philippines to support different coffee farmers and cooperatives.
What to give: Maynila and Pulag Blend (P280 to P300/bag), perfect for cold December days.
Call 931-5787 or e-mail contactkapemaria@gmail.com. Available at Human Heart Nature, 463 Commonwealth Avenue, Matandang Balara. Quezon City. Visit their Facebook page for more details.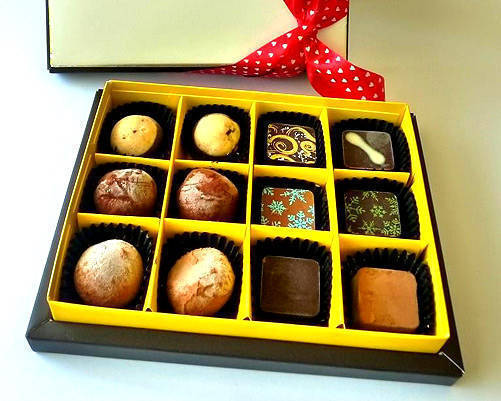 5. Risa Chocolates
Risa Chocolates makes some of the best homemade chocolates in town ranging from Chocolate Truffles, Bars, Barks, Pralines, and so much more. They also customize their chocolates, allowing you to choose the flavor profile and topper design. The sweets come in beautifully designed boxes and wrappers, which make them a perfect and personal gift for the holidays.
What to give: Tiramisu Chocolate Bar or Salted Caramel Pralines (P230 to P500/box)
Call 0917-5657185. Visit their website for more details.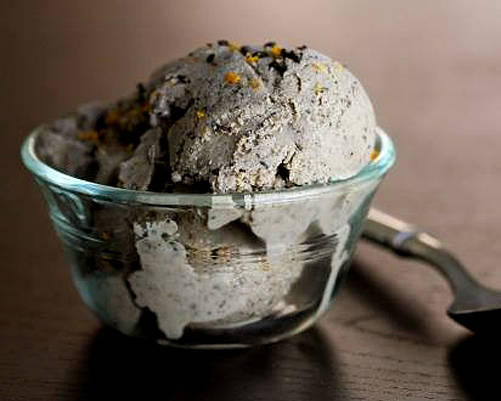 6. Dojo Dairy
Dojo Dairy sells slow-churned Japanese Ice Cream. They have the usual flavors that are perfect for those Christmas dinners and parties, as well as new and interesting ones like Wasabi and Black Sesame. They're made with only fresh ingredients and free from any additives or emulsifiers. Serve this for dessert at a Christmas potluck, and your night will extend till the wee hours of the morning just talking about how good the ice cream was.
ADVERTISEMENT - CONTINUE READING BELOW
What to give: Wasabi Ice Cream or Green Tea (P230 to P850/tub)
Call 0918-888-3656 or e-mail admin@dojodairy.com. Visit their website for more details.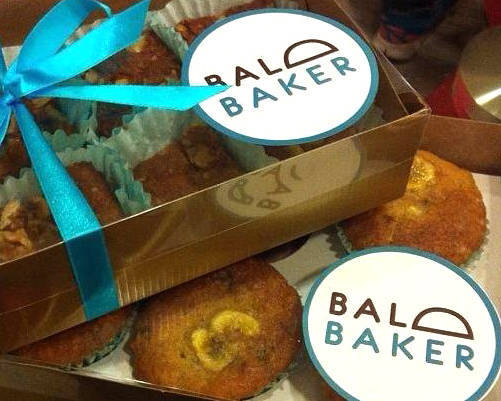 7. The Bald Baker
Each Date and Walnut Bar by the Bald Baker is rich, buttery, and laced with Cointreau. Baked by people who promote a healthy lifestyle, these delicious desserts serve as lighter alternatives to a holiday classic, Food for the Gods. They may just be the perfect ending to a meal loaded with lechon and ham. They look and taste decadent, but that's just how good the Bald Baker is at working the potential of heartier ingredients.
What to give: Date and Walnut Bars (P120 to P400/box)
Call 0917-511-6370 or e-mail baldbaker@yahoo.com. Visit their Facebook page for more details.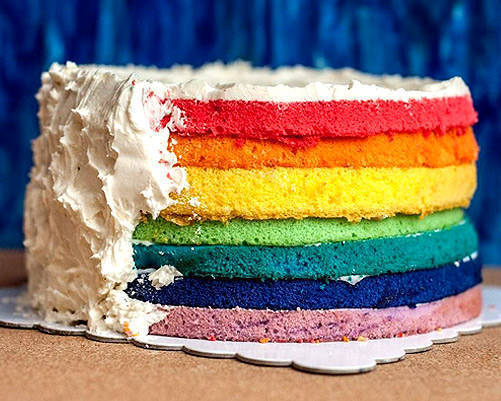 8. Sweet Kiss Custom Cakes
Cakes are one of the most convenient food gifts to give. It's good for sharing and definitely something that anyone will enjoy. Sweet Kiss sells an affordable version of the very trendy seven-layer Rainbow Cake with light and fluffy marshmallow crème, something that will match the festive mood and colors of the season.
What to give: Sweet Kiss Rainbow Cake (P690)
Custom Cakes Headquarters is at 125 Don A. Roces Avenue, Barangay Laging Handa, Quezon City. Call 775-0155. Visit their Facebook page for more details.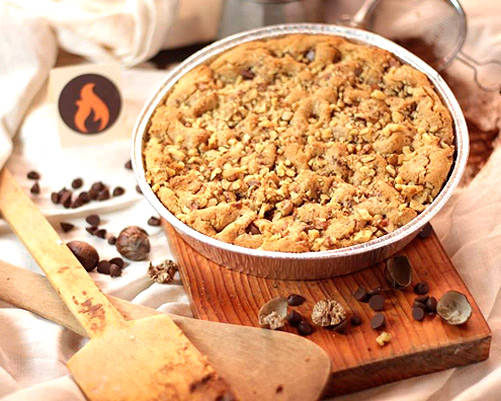 9. Molten Kitchen
Inspired by Chicago's deep-dish pizzas, the guys at Molten Kitchen have perfected a recipe for a deep-dish cookie-dough dessert. Each dish is so chocolatey that slicing through the cookie pizza feels like slicing through molten chocolate cake. Everything is liberally topped with nuts, chocolate bars, and their signature Chocolate Kahlua Drizzle. This is dangerously good, perfect for chocolate lovers.
ADVERTISEMENT - CONTINUE READING BELOW
What to give: Flat Tops with Pecans Cookie Pizza drizzled with Chocolate Kahlua Drizzle (P850 to P110)
Call 0999-8314073, 208-1753 or e-mail themoltenkitchen@gmail.com. Visit their Facebook page for more details.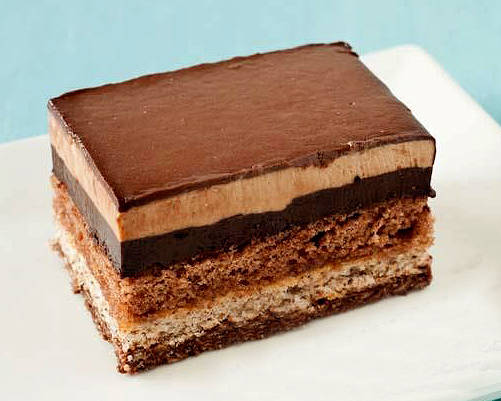 10. Blue Toque
Blue Toque specializes in a handcrafted selection of desserts and treats. Their bestseller is "The Ultimate,"  a multi-layer Belgian mousse with a medley of textures and flavors. The layers vary-mouse, cake, wafer-and your tastebuds will be treated with explosive decadence in every bite.
What to give: "The Ultimate" (P600 to P1,200/cake, depending on size)
Call 0917-8285778, 0943-7272154 or e-mail thebluetoque@yahoo.com. Visit their Facebook page for more details.
Load More Stories