10 Best Italian Restaurants in Manila
No Italian-American. Just straight up Italian cuisine.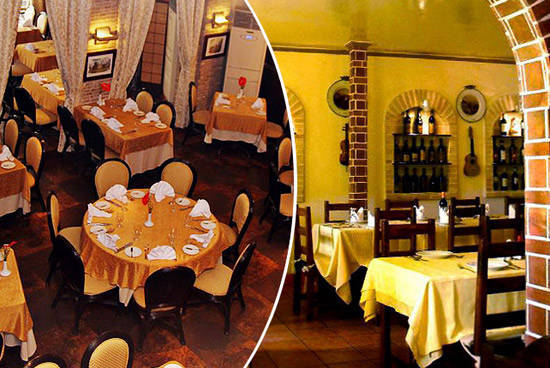 (SPOT.ph) No matter what cuisine arrives in Manila-Vietnamese, Indian, Yugoslavian-Italian, with its homey charm, hefty servings, and punchy flavors, will always be a staple in the city.  This, of course, is thanks in large part to Margarita Fores and her string of Italian eats. Cibo has become so synonymous to how Filipinos understand Italian cuisine that we're exempting it from this list.
If it's true that the Italians really taught the rest of the world how to cook, then these time-tested Italian havens might give the new restaurants some expert advice on how to last. Here are 10 ristorantes that take us straight to Italy.
This list is unranked.
ALSO READ:
10 Best Filipino Restaurants in Manila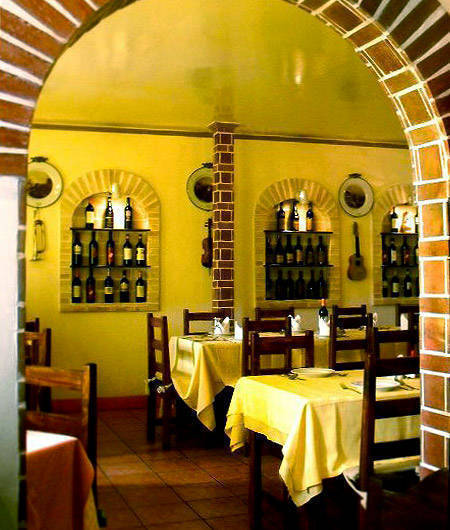 Photo by Meg Jocson from Bellini's Facebook page
1. Bellini's
Cubao Expo, General Romulo Avenue, Cubao, Quezon City
Tel. No. 913-2550
After 15 years of generally consistent service, Mr. Bellini's perennial smile has never wavered. The rustic Italian hideaway used to be one of the city's best-kept secrets, the only sweet and serene spot in hip Cubao X, until word of mouth got too loud. Then, One More Chance happened in 2007, propelling Bellini's to mainstream status. The Fettuccine Tartufo Funghi con Prosciuto is a must-try. And the lasagna. And the Alla Bellini Capriciosa.
ADVERTISEMENT - CONTINUE READING BELOW
Bellini's is classic Italian, from the food-fresh al dente pasta and thin crust pizza, among others-to the hospitality. You start with complimentary breadsticks and end with Mr. Bellini's specially concocted complimentary wine.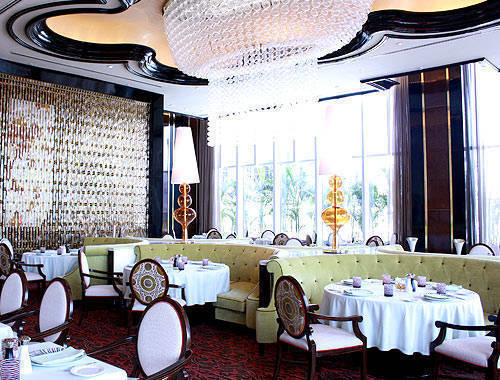 CONTINUE READING BELOW
Recommended Videos
2. Finestra Italian Dining
Solaire Resort and Dining, 1 Solaire Boulevard, Entertainment City, Manila
Tel. No. 888-8888
This exquisite expanse will overwhelm your senses: the beautiful carpets, the crystal chandelier, the floor-to-ceiling glass windows, the wraparound view of Manila bay, the beaded curtains, the refreshing mint greens that soothe your eyes when the view gets a little too much. Then, there's the food cooked up by Executive Chef Salvatore de Vincentis (formerly of EDSA Shangri-La's Paparazzi). If the interiors hook you in, his cuisine will totally win you over. Finestra is a mecca of handmade pasta, designer pizzas, artisan olive oils, and freshly churned gelato.
Finestra is Italian fine dining at its best. It's a vast 120-seater perfect for dates and/or group gatherings. If ingredients are a measure of authenticity, Finestra is up there with the rest of them. Most of the ingredients are imported direct from Italy. They also have one of the most extensive wine selections in the city.
ADVERTISEMENT - CONTINUE READING BELOW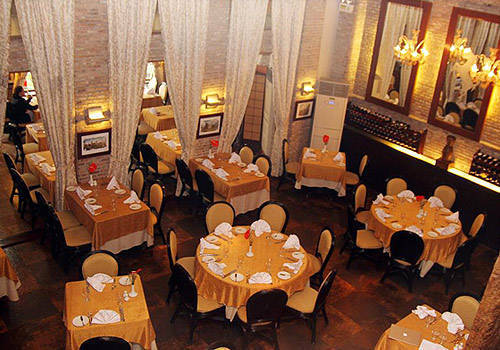 3. L'Opera Ristorante Italiano
The Fort Strip, 26th corner 7th Street, Bonifacio Global City
Tel. No. 889-3963
There are nights when service at L'Opera feels like they flew to Italy and back to source the ingredients. It may be a tad slow, but it's usually worth it.
The Tuscan-style restaurant right is a city first: with its old-world elegance, L'Opera introduced Filipinos to the concept of Italian fine dining in 1994. L'Opera uprooted itself from Makati to Fort some time after, but the owners maintain the sophisticated style that made them a landmark to begin with. So true is L'Opera to tradition that some of their original staff are still there, further perfecting their long-established practices: handmade pasta, fresh cooking, friendly service.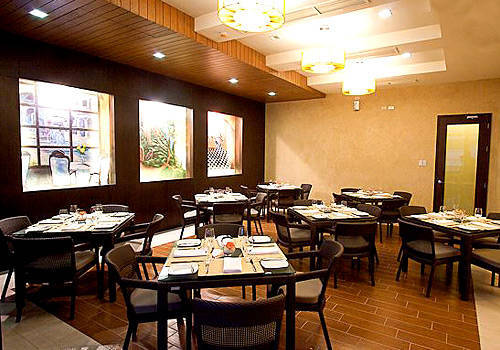 ADVERTISEMENT - CONTINUE READING BELOW
4. Carpaccio Ristorante Italiano
7431 Yakal Street, San Antonio Village, Makati City
Tel. No. 843-7286; 867-3164
Carpaccio looks like one of those Italian bistros in the movies: distinctly Italian, but modern enough to be believable and relatable. The tastefully unpretentious décor complements their classical Italian cuisine. Its quiet location away from other commercial centers gives it an intimate, almost secretive appeal. Carpaccio is an obvious signature, but they're known for their rolls, steaks, risotto, pasta, and seafood...pretty much everything, actually.
Carpaccio relaunched itself in 2008 to update their cuisine and expand their once small space, but whatever changes they made/make, this trusty restaurant is always the Italian stand-by.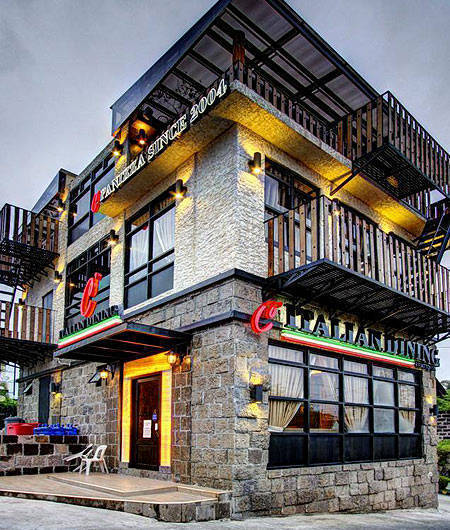 5. C' Italian
City Golf Plaza, Ortigas, Pasig City
Tel. No. 0917-859-0583
C' Italian is an open secret in Pampanga famous for their panizza or rolled pizzas. While city folk journeyed to north to sample this Italian masterpiece, some restaurants in Manila tried to replicate it. Those incarnations may be good, but there's only one C' and only they can do it best. Thankfully, they opened in Ortigas in 2013. Original C' Chef Chris Locher has gone off to do his own thing. Instead, Chef Cathie Lozano, also from the original Pampanga kitchen, is at the helm and what she promises is that same authentic experience.
ADVERTISEMENT - CONTINUE READING BELOW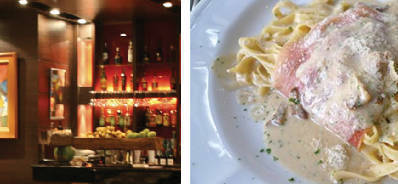 6. Balducci
Serendra, Bonifacio Global City
Tel. No. 856-0676
It's said to be a go-to of Italian expatriates in the city, and if that's the taste of their home, then zoom us to Italy quick! Or maybe just to Serendra. Balducci is owned by the L'Opera group, which explains their experience in handling Italian cuisine. Like the company's signature restaurant, Balducci exudes an old-world charm highlighted by the delicious Tuscan cuisine. Tuscan cooking is healthier: local herbs emphasize freshness and bring out more flavor. At Balducci, dishes are normally characterized by basil, mozzarella, olive oil, artichokes, and garlic. Brave the osso bucco. It's good.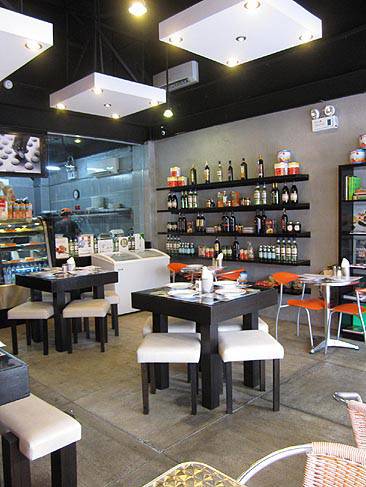 ADVERTISEMENT - CONTINUE READING BELOW
7. Va Bene Pasta Deli
2/F Petron Gas Station, Dasmarinas Village, Pasay Road corner EDSA, Makati City
Tel. No. 556-9442
Va Bene sets itself apart for being a more casual fete-the kind you'll spot quite frequently in Italy where people are laidback,  happily eating, talking (sometimes even shouting), and enjoying themselves. It's on the second floor of a gas station, but it's easy to miss if you're not looking. Va Bene has created a name for itself by having some of the best pasta in town: handmade, springy, and gloriously al dente.
The relaxed vibe belies the background of owner-chef Massimo Veronesi who used to run The Peninsula's Mi Piace. The trattoria used to be a pick-up point for his homemade pasta, but their success surpassed their goals and now the restaurant has long lines and even longer waiting lists. In true Italian tradition, everything is fresh, simple, but packed with a flavor that lingers rather than assaults.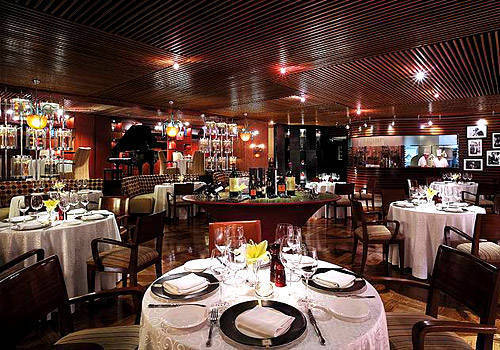 ADVERTISEMENT - CONTINUE READING BELOW
8. Paparazzi
EDSA Shangri-La Hotel, Garden Way, Mandaluyong City
Tel. No. 633-8888 loc. 2777
EDSA Shangri-La's Italian restaurant has been around for ages, but it's still brimming with potential. Paparazzi's new chef is 27-year-old Roberto Cimmino whose commitment to the Italian tradition of freshness makes him prefer local ingredients over imported ones that take time to deliver. He has a no-freeze policy: no add-ons, just fresh ingredients. His mushroom soup, for instance, is 100% mushroom, nothing else.
He may be supervising a fine-dining restaurant, but he has the hospitality of someone from your friendly neighborhood trattoria. Ask him for a dish that was on last week's menu, and he'll gladly accommodate-if the ingredients he has are fresh.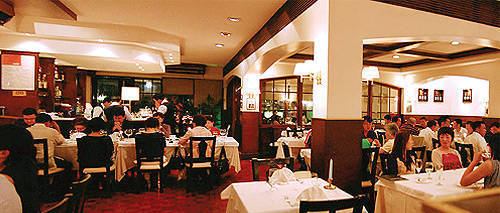 9. Caruso Ristorante
210 Nicanor Garcia Street, Bel-Air, Makati City
Tel. No. 895-24-51
Caruso Ristorante exemplifies the ideals of Italian cooking: pizza, pasta, and lots of them. Its consistency through the years is commendable. This Bel-Air haunt remains famous for their faithful rendition of Northern and Southern Italian cuisine. Owner Dario Gardini, after all, is Italian, and he guarantees that authentic experience from his home country. Caruso is also kind enough to adjust some of the flavors to suit your taste-not that you'd need to most of the time.
ADVERTISEMENT - CONTINUE READING BELOW
The open kitchen is a quick trap: the fresh and smoky smells from the wood-fire oven will quickly tempt you to order and order again, the pizzas particularly. The crusts are thin but sturdy, a perfectly crisp background to the beautiful blend of fresh toppings.  The cheese there is applied with a generous hand.
We have to give Caruso bonus points for having a functioning and comprehensive website. Two thumbs up!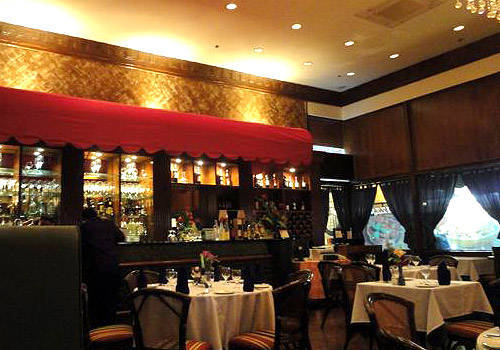 Photo from Dream Walker
10. Casa Nostra Restaurant
Eco Plaza Building, 2305 Pasong Tamo Extension, Makati City
When Casa Nostra first opened in 1991 in San Francisco, it immediately caught attention. Anthony Bourdain in his book, Kitchen Confidential, described it as "something special: old style, authentic Italian cuisine served in an innovative, refreshing way owing to the unique recipes and style of the food." The name is a play on Cosa Nostra, the Italian underworld, and casa, which means "home."
ADVERTISEMENT - CONTINUE READING BELOW
The place is posh-brick panels, wide spaces-and if the venue is any indication, then what you'll find at Casa Nostra is great food. Classics are perfected before they're updated: the goal is to recreate Mamma's best dishes with the finest ingredients and servings are hefty-just like the ones at home.
ALSO READ:
10 Best Filipino Restaurants in Manila
Your guide to thriving in
this
strange new world.
Share this story with your friends!
---
Help us make Spot.ph better!
Take the short survey
Load More Stories