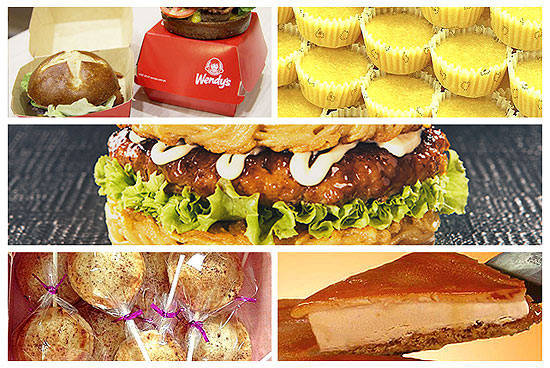 (SPOT.ph) You could still be munching on a croissant donut, but we've moved on, especially after the demise of Wildflour's. Pairing two kinds of food together has become such a norm, that their delicious offspring are taking over menus citywide. We listed the marriages that proved most effective. For these 10, being a mutt isn't too bad.
ALSO READ:
Best of Manila: Eat + Drink
Best Food of 2013
SPOT.ph Round-Up: Ice Cream Sandwiches in Manila That Are Worth The Calories
Top 10 Brownies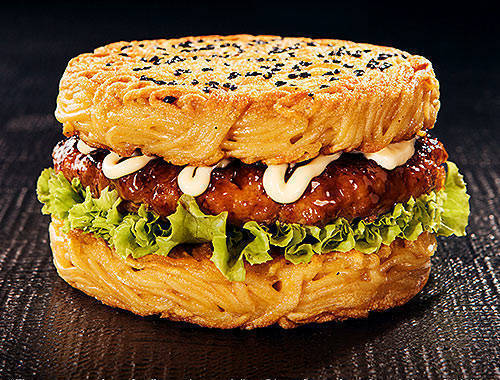 ADVERTISEMENT - CONTINUE READING BELOW
Ramen Burger
A beautiful partnership between Wrong Ramen and Umami Hambaagu House could only produce beautiful results: they were the first to perfect Kenzo Shimamoto's ramen burger in the Philippines. Restaurants in the US have moved on to Ramen Tacos and then to Waffle Tacos (Taco Bell, hello!), but we're still happily enjoying this burger. Their version makes the yummy soup dish easy for people on the go-sort of. The feat was seconded by Tempura Japanese Grill, then later by Torch Restaurant. It's not on the latter's menu explicitly, but whisper it to the server and the kitchen will gladly accommodate.
Wrong Ramen is at Burgos Circle, Bonifacio Global City; Torch Restaurant has branches at Connecticut, Street, San Juan and UP Town Center, Katipunan, Quezon City. Click here for a list of Tempura Japanese Grill branches.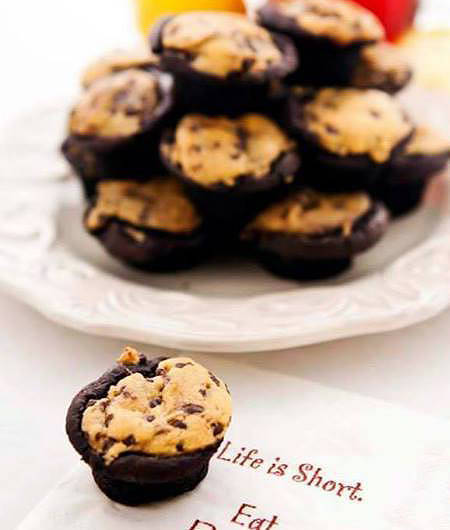 ADVERTISEMENT - CONTINUE READING BELOW
Recommended Videos
Brookies
Here's our question: a brownie is already part cake, part cookie, so does this mean that a brookie is 75% cookie? Or 75% brownie? You do the math. Brookies look more like tiny chocolate muffins baked with a whole chocolate chip cookie that can't help but peek through the delicate bake. The edges are crisp, just like a real brownie, but hide the very moist, luscious core of of a home-baked cookie. Can't choose which classic dessert to get? With a brookie, you won't have to. Brookies were first developed by Chef Buddy Trinidad of Park Avenue Desserts, but homebaker Get In My Belly quickly followed suit.
Park Avenue Desserts is at G/F MagaCenter, Paseo de Magallanes, Commercial Center, Makati City. Contact Get In My Belly at 0915-619-0160 or e-mail bellygoods@gmail.com. Visit the latter's Facebook page for more details.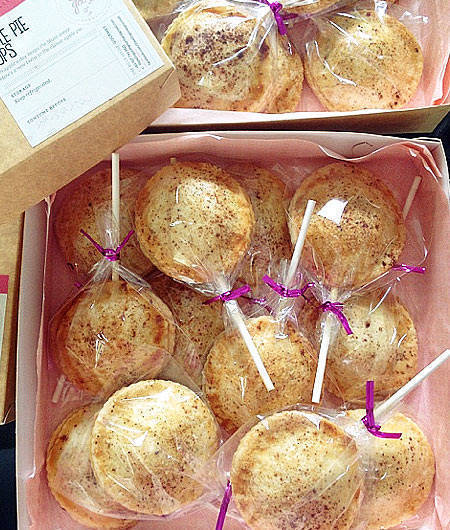 ADVERTISEMENT - CONTINUE READING BELOW
Pie Pops
Cake pops are so 2011. Pie lovers don't have to be at home to enjoy the comforts of a good pie. Have pies on the go from The Silly Goose Gourmet. This cross between a lollipop and a pie is not at all silly, though. In fact, we wonder why no one thought of them sooner. The crust is thick and holds up even after you take your first bite. Messy pies are great, of course, but there's potential in the neat packaging of this portable version. Flavors are Apple, Lemon Curd, and Chocolate Walnut.
For orders, contact The Silly Goose Gourmet at 0927-743-9821 or e-mail thesillygoosegourmet@gmail.com.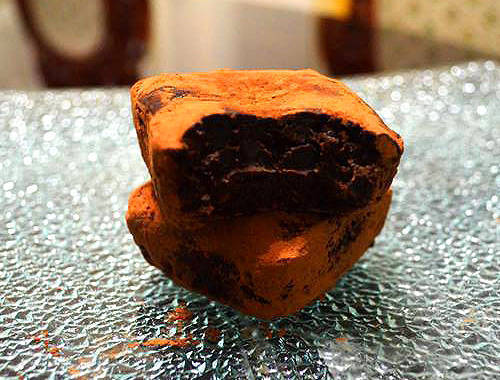 ADVERTISEMENT - CONTINUE READING BELOW
Brouffle
It seems that brownies are starting to make themselves relevant again with constant reinvention. You may be a millionaire, but know that nothing in life can be richer than this concoction by Brown Baker. Brouffles are the lovechildren of brownies and truffles. It's a 65x65-cm hit of deep Belgian chocolate with a sweet, tacky crust and a decadent truffle core. Like those famous truffle balls, it's coated entirely with bittersweet cocoa powder. This much pleasure in one bite should be counted as a sin.
For orders, contact Brown Baker at 0916-469-6119. Visit their Facebook page for more details.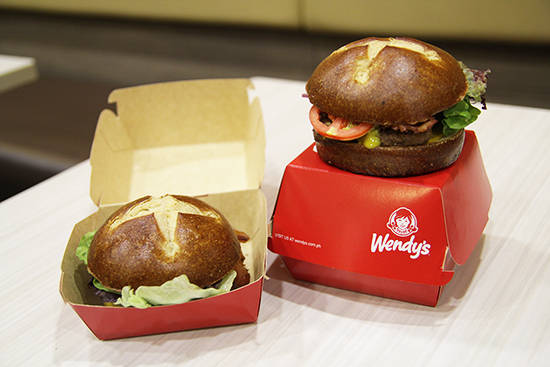 ADVERTISEMENT - CONTINUE READING BELOW
Pretzel Burger
Wendy's Pretzel Burger had been discontinued in the United States before it appeared on the Philippine menu, but we're sure Americans are jealous of us right now. Instead of a soft bun, instead of that twisty shape, pretzels are molded into two thick discs, sandwiching everything that makes a cheeseburger great-but with the added crisp of a warm pretzel bun.
Click here for a list of Wendy's branches.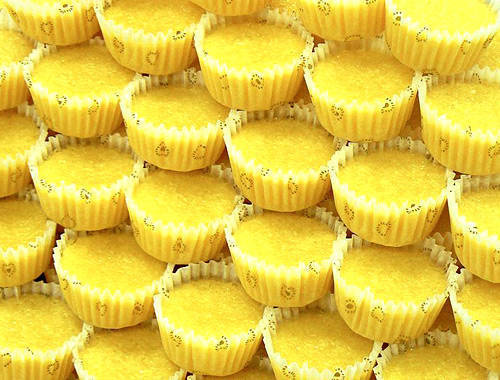 ADVERTISEMENT - CONTINUE READING BELOW
Custaroons
These deliciously creamy, coconut-y confections have had a cult following since forever, but the opening of their new branch in SM Mega Fashion Hall have earned them renewed interest. If you didn't already know, they're the progeny of custard and macaroons. Gigi's custaroons are so successful, they've already expanded to have more flavors in packaging all ready to be gifted. That's what's great about these bite-sized treats. They're so good, you just have to share.
Gigi's has branches at St. Pio Chapel Compound, E. Rodriguez Jr. Avenue, Quezon City and at SM Mega Fashion Hall, SM Megamall, Mandaluyong City.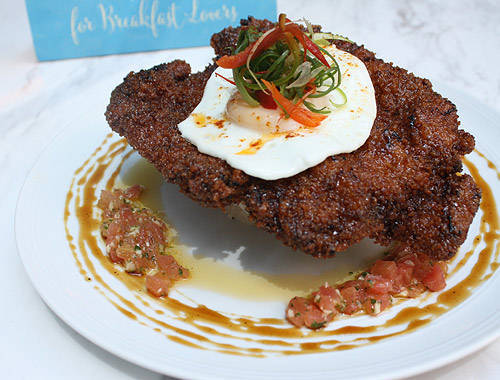 ADVERTISEMENT - CONTINUE READING BELOW
Katcino
When a tocino fell in love with a piece of chicken katsu, they gave birth to this savory masterpiece. Early Bird Breakfast Club sous chef (and Filipino breakfast expert) Matthew Lim pounds a thigh, which he finds more flavorful compared to the breast, into a large slab before encrusting it with a sweet bread crumb coat and an even sweeter glaze. The flavors are pronounced, just like any tocino, and you're going to need the rice on the side to even things out. Katcinolog ought to be a better name. That diadem of perfectly runny sunny side-up egg is a thing of beauty, really. And like all things beautiful, to finish it is a challenge.
Early Bird Breakfast Club has branches in Fort Strip, Bonifacio Global City, and Century City Mall, Kalayaan Avenue, Makati City.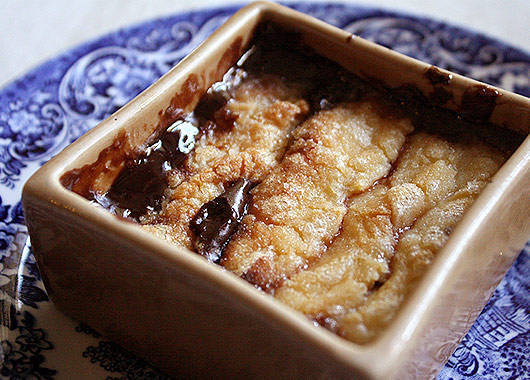 ADVERTISEMENT - CONTINUE READING BELOW
Pastillas Chocolate Lava
Margarita Fores' bestselling dessert from Grace Park is the union of a molten chocolate cake and the thick tostado of sugary pastillas. The popular Bulacan delicacy crowns a traditional molten chocolate cake, giving the luxurious dessert more depth in terms of flavor and texture. The pastillas are added just before baking, toasting the grains of sugar on top and creating an almost crème brulee-esque quality.
Grace Park is at One Rockwell, Rockwell Drive, Makati City.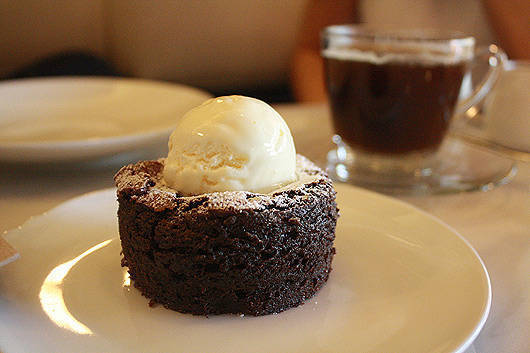 ADVERTISEMENT - CONTINUE READING BELOW
Fallen Chocolate Cake
It's not the most obvious hybrid-in part because Aileen Anastacio doesn't flaunt it too much, and because you don't get the combination instantly from the name. From the outside, Marmalade Kitchen's Fallen Chocolate Cake looks like your everyday delicious lava cake, but it has the special surprise of a feathery texture of a perfect soufflé. This is a marriage as obvious as Ryan Gosling and Rachel McAdams in The Notebook that we're pretty surprised no one has thought of it before. As you take one luscious bite after another, you can't help but be impressed at the impeccable techniques applied to create such a masterpiece.
Marmalade Kitchen is at 2/F Forum South Global, 7th Street corner Federacion Drive, Bonifacio Global City.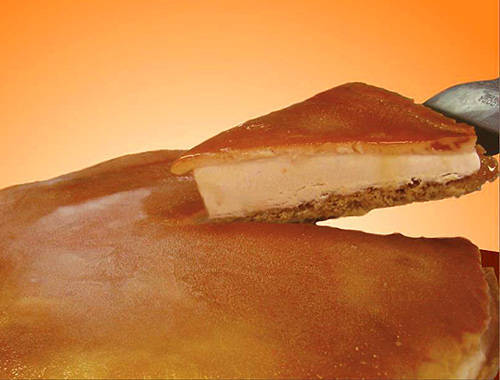 ADVERTISEMENT - CONTINUE READING BELOW
Leche Flan Pie at Sebastian's
Ian Carandang is famous for using classic flavors to inspire his icy treat, but with this dessert, he takes things a step further by shaping an iconic Filipino dessert into a pie. It's not a sweet, glazed egg pie, if that's what you're thinking. A Speculoos crust carries the weight of a delightful leche flan ice cream. Instead of a top crust, there's a thin layer of sticky leche flan. It's a sweet-on-sweet-on-sweet dessert to please the most difficult sweet tooth. Genius.
Contact Sebastian's at 0927-290-1633, 0927-453-7426, 0915-489-5753. Branches at the Regis Center, Katipunan; The Podium, Ortigas, Mandaluyong City; SM Mall of Asia, Pasay City.
ALSO READ:
Best of Manila: Eat + Drink
Best Food of 2013
SPOT.ph Round-Up: Ice Cream Sandwiches in Manila That Are Worth The Calories
Top 10 Brownies
Share this story with your friends!
---
Help us make Spot.ph better!
Take the short survey
Load More Stories