New on the Menu: CIBO's Brunch Specials + Other Delicious Dishes
Margarita Fores has finally updated her menu.
CIBO
Click here for a list of branches.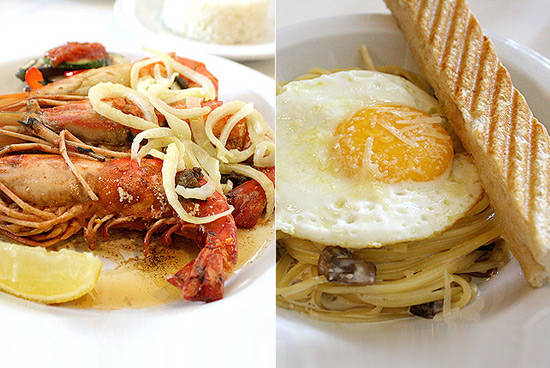 (SPOT.ph) Success has always been the combination of tradition and innovation. Knowing when to keep old favorites and ushering in new things to keep people always interested. CIBO, with its undeniably delicious menu and steadfast consistency, has dutifully attracted loyalty from its customers, but owner Margarita Fores decided it was time to update that fail-proof menu, with more eats for everybody to enjoy.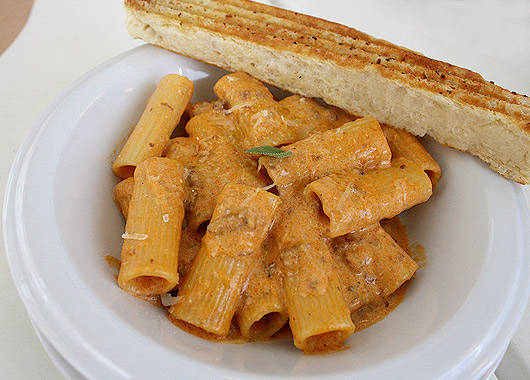 ADVERTISEMENT - CONTINUE READING BELOW
Rigatoni Alla Bolognese Con Panna (P280)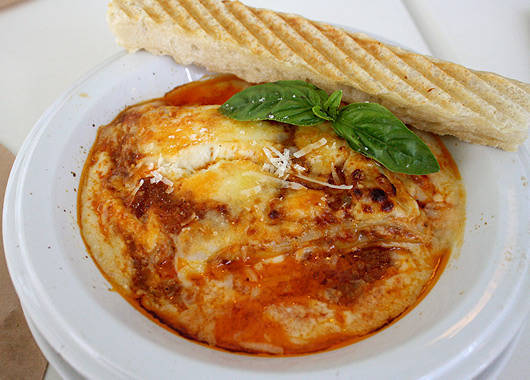 CONTINUE READING BELOW
Recommended Videos
Lasagna Classico
Fores observed that CIBO customers love sticking to an accustomed dish. "They don't even look at the menu anymore!" she said. It might come as a surprise to regulars that, in its almost 17-year history of serving some of the city's best pastas, she's only launching lasagna now. The Lasagna Classico (P320) looks, feels, and tastes like that home-style comfort food everybody loves. The stack wades in a pond of fresh tomato and cheese sauce so every gooey forkful is a tangy, creamy, meaty, al dente explosion.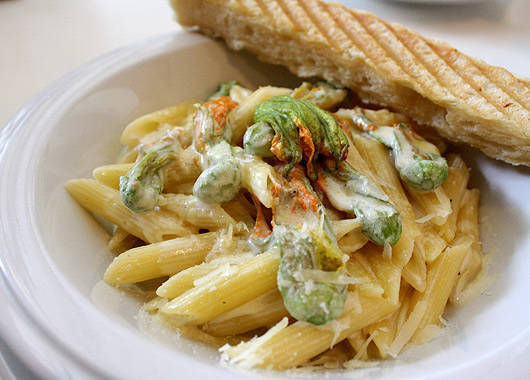 ADVERTISEMENT - CONTINUE READING BELOW
Bianco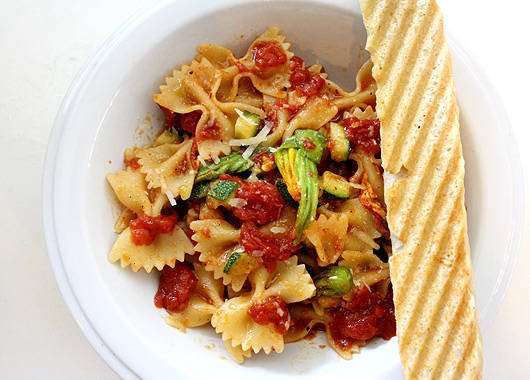 Rosso
Then there are the Fiori in Bianco* and Fiori in Rosso*. The former is penne in a white sauce while the latter is farfalle in Red. Both of them feature squash blossoms that embed a nutty, sweetish tone in the flavor. The latter's is especially compelling: despite the diversity in ingredients, the profile is clean and fresh, with the mildness of zucchini evening out the stronger pull of tomato.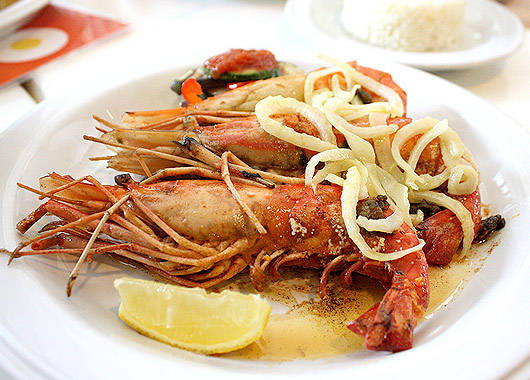 ADVERTISEMENT - CONTINUE READING BELOW
Gamberoni Di Fiume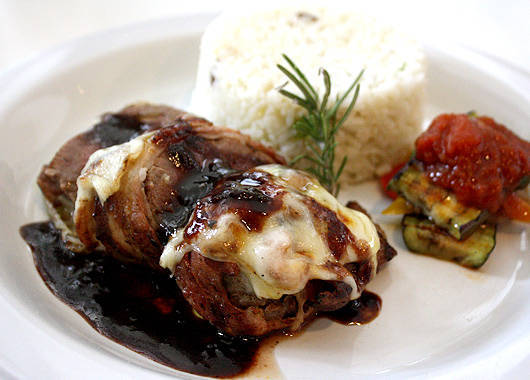 Rotolo Di Manzo
If rice is your preference, you can go surf or turf. The Gamberoni Di Fiume (P575) features three jumbo prawns spiked with just the right amount of zest. Carne is perfected in the Rotolo Di Manzo (P850): beef medallions are wrapped in pancetta for that smoky saltiness to bring out the best flavor of the meat. Melted mozzarella, meanwhile, blankets some lusciousness. Sweetness comes from the dollops of red wine reduction.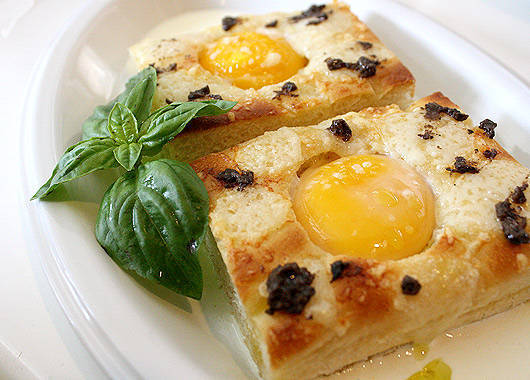 ADVERTISEMENT - CONTINUE READING BELOW
Il Sorriso
In case you've ever wondered what an Italian breakfast is like, CIBO's brunch offerings, all crowned with a deliciously sunny soft yolk, give you a taste of that fete. Fluffy focaccia is hollowed out and filled in with those plump halos of yellow.  In the Il Sorriso (P200), truffle, which really brings out the flavor of egg, comes through via a paste lathered over the bread. There's a bit of Gruyere, too, because breakfast can never be too rich.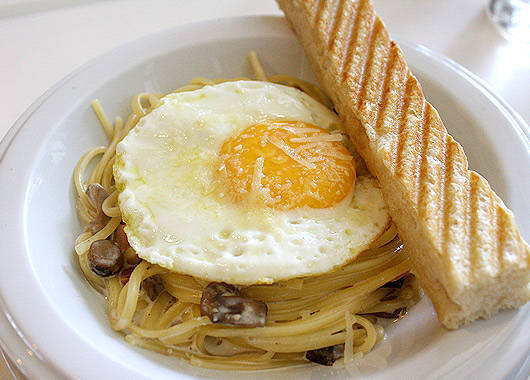 Linguine Alla Ghiotta (P298)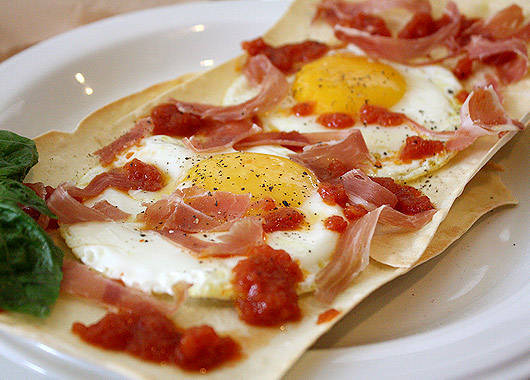 ADVERTISEMENT - CONTINUE READING BELOW
Il Sardo
There is one dish that will make everyone either happy from the sublime arrangement of flavors or fighting over the portions: the Il Sardo (P200), flatbreads done the Sardinian way. The crust is paper-thin, like galletas de Bacolod, but effortlessly carries the weight of two sunny side-up eggs, strips of prosciutto, and drops of tomato paste. The runny yolk acts as a thick, sticky sauce while the parma ham provides those powerful bursts of flavors.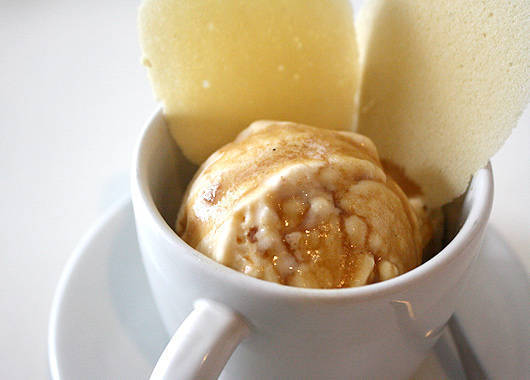 Affogato
With all these changes going on, Fores didn't forget dessert. Her new creation is an affogato: two decks of tiramisu-a gelato version of their bestselling confection-and salted caramel ice cream doused in their famous espresso. The best part is the surprise that have sunk to the bottom of the cup. Happily engulfed in the swirling sweetness and richness from the coffee and caramel, you'll think that it couldn't get any better. Then you get those yummy little chunks of cake. It's a metaphor for CIBO, really.
ADVERTISEMENT - CONTINUE READING BELOW
*These items are not yet available on the menu as of publication. You read it here first!
Share this story with your friends!
---
Help us make Spot.ph better!
Take the short survey
Load More Stories